Album Reviews
June & July 2013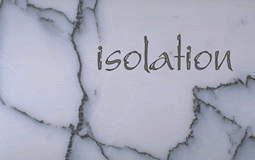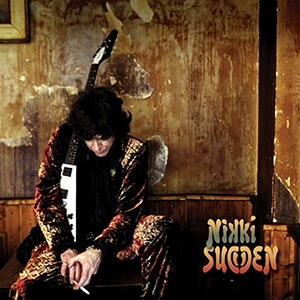 Nikki Sudden - The Boy From Nowhere ...
Easy Action
Released: 10th June 2013
Nikki Sudden's prolific musical career came to an end in March 2006 when the singer sadly died from a heart attack following a show in Manhattan at the age of just 49. It seems appropriate that Sudden went out on the road, for music had been his all-consuming passion; he toured incessantly and probably would have considered it a fitting way in which to say goodbye. The man born as Adrian Godfrey first came to prominence in the late seventies when he formed the punk band Swell Maps with his brother Epic Soundtracks (who himself died in November 1997) and on the band's demise in 1980 he went on to release over twenty solo albums on labels as diverse as Creation, Glass and Trident as well as making a number of recordings with Dave Kusworth under the banner of the Jacobites. This new six CD collection, limited to a run of just 2,000, has been four years in the making, lovingly compiled by former label boss Carlton Sandercock, and is housed in a neat box containing a thick booklet of notes on the artist and the story of how the songs were gathered together.
The first two discs contain fully remastered versions of Sudden's singles and 'classic' album tracks, and clearly demonstrate the wide scope of his output. It is difficult not to warm to the ramshackle punk of Swell Maps, with three of the band's four singles present here, including influential debut 'Read About Seymour' and the glorious swansong 'Let's Build A Car'. Sudden's solo career kicked off with singles 'Back To The Start' (1981) and 'Channel Steamer' (1982) which embrace a more pared down sound but still retain a punk edge, while 'All The Gold' from 1982 album Waiting On Egypt offers the first view of Sudden as the wasted troubadour, laying down his own peculiar brand of the blues over broken acoustic guitars and a background electric fuzz. This, of course, is the sound he carried into his time with The Jacobites and all three of the band's singles are here along with two album tracks, the highlights being the rambling 'Big Store', all crashing metal and withdrawal, and the broken electric 'Where The Rivers End'. The second phase of Sudden's solo career began on Creation Records, with five tracks represented, including the shambling 'Jangle Town', the storm of 'Back To The Coast', and the haunting 'Wedding Hotel' single recorded with The Birthday Party's Rowland S. Howard. Not forgotten as we round up the eighties is the I Knew Buffalo Bill album recorded with Howard and Jeremy Gluck of The Barracudas, with 'Gallery Wharf' the featured track.
The 1990s saw yet another phase of Sudden's solo career where he embraced a more solid rock sound and his voice grew in timbre and depth, sounding less like an emaciated Keith Richards. 1992 single 'Whiskey Priest' is an out and out grinder, 1994 single 'Don't You Ever Leave Me' borders on the edges of exuberence, while 'Love Nest' from 1997 album Egyptian Roads, rolls along purposefully to Hammond organ and spitting guitars. Straying in to the twenty-first century and 'Stay Bruised' from 2004 album Treasure Island shows that Sudden is still the master of melancholy, while 'House Of Cards' from the same album is a stormer and 'Empire Blues' from the singer's last album The Truth Doesn't Matter is pleasantly chaotic glam rock and shows that while Sudden had grown as a performer, at heart he remained the same as ever.
Four more discs contain a wealth of rare and live songs as well as demos, nicely here named 'bedroom concertos'. There's a great cover of Howard's classic 'Shivers', originally recorded by The Boys Next Door, a cluster of songs from the 1983 cassette-only release Beau Geste, many of which feature Kusworth, and a whole disc of of radio sessions simply featuring Sudden and his guitar and which include a nice stab at the Stones' 'Memory Motel'. Another disc contains an hour of electric session tracks recorded with his band in Hof and Berlin in 1999 and 2000 and, as with the rest of this package, the sound quality is excellent.
Nikki Sudden spent his whole career in the underground, never achieving any degree of mainstream success or recognition so it would be easy to underestimate the degree of his influence, especially of the music he made early in his career with the ground-breaking Swell Maps. But when you can class REM, Pavement and Sonic Youth amongst the bands you helped inspire, it's pretty much a job well done. This quality package is a fitting tribute to a unique performer and is well overdue.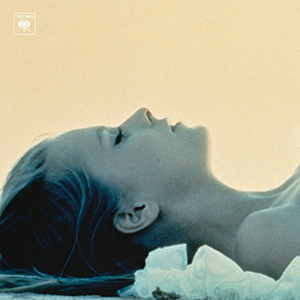 Beady Eye - BE
Columbia
Released: 10th June 2013
It was a crying shame when Oasis split in 2009 as their last two albums, 2005's
Don't Believe The Truth
and 2008's
Dig Out Your Soul
, had been quality items and it was interesting to see a band remoulding itself following a very public cocaine crash and consequent fall from grace. Indeed,
Dig Out Your Soul
, despite its lack of a killer single, had returned the band to the top ten of the Billboard charts as well as hitting the top spot once again in the UK, reaffirming the band's rehabilitation into the ranks of global superstars. The departure of Noel Gallagher was a colossal blow, but Oasis without Noel was not quite as unsalvageable as The Doors without Jim Morrison; Gem Archer had written some decent songs in Heavy Stereo and Andy Bell in Hurricane #1, though these were bands untouched by grace with their recordings lacking the magic the elder Gallagher appeared to be able to weave into a tune at will. But the talent was certainly there and, more importantly, the voice was there. The magic would have to be learned.
The band's debut, 2011's Different Gear, Still Speeding, was a hit and miss affair, but a vital statement that life goes on and now Beady Eye return with their second offering, the unremarkably named BE, consisting of eleven tracks over some 50 minutes (or fifteen tracks over an hour if you opt for the deluxe version of the record). With TV On The Radio's Dave Sitek at the helm, the band have opted for a different approach and though the producer has clearly left his mark on this record, his influence is not all-consuming, resulting in a refreshing mixture of sounds which show that even musicians as well established as these are prepared to offer up fresh ideas, something you would be hard pushed to find on any Oasis release. So while the voice remains the same on opening track 'Flick Of The Finger', its pounding rhythm and serious horns overwhelm the understated guitars to create a sound which is both bracing and embracing. Add the ambient spacewalk of 'Soul Love' and the impressive crossovers of 'Second Bite Of The Apple' which begins as a reggae number before flicking between orchestral peaks and rumbling percussion, and it is clear that Beady Eye are not just content to tread the same paths. Not that there are not some Oasis moments. The terrific 'I'm Just Saying', the first of two consecutive songs that appear to be aimed at the absent Noel, rumbles along in familiar style with Liam declaring, "I'm feeling fine, this is my time to shine."
The most surprising aspect of BE is that it shies away from rocking out; Liam seems to delight in his acoustic ballads and they mostly work out fine with 'Soon Come Tomorrow' possibly the highlight of the whole record with its upfront vocal underlining why Liam's voice remains one of the most iconic in rock music. There's a couple of midpacers in 'Iz Rite' and 'Shine A Light' which fly by pleasantly enough and if you opt for the deluxe version, 'The World's Not Set In Stone' is the highlight of the four additional tracks, heavily 1960s with some effective guitar work in the outro.
Some commentators have called this a 'make or break' album for the band, but surely not? Beady Eye may not have found the magic wand just yet, but this is a bloody good stab from a decent band who are on a learning curve and are prepared to step out on a limb. Given stability and patience there's every sign they could become one of the most interesting bands of our time. It augurs well.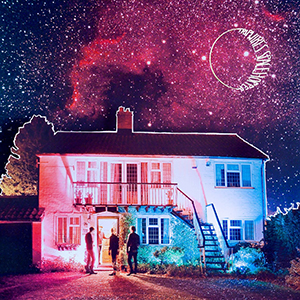 Tripwires - Spacehopper
Frenchkiss
Released: 17th June 2013
'Shoegazing' was always rather a randomly used epithet, linking together bands as diverse as the transient Slowdive and the thickly rooted Swervedriver, who in truth had little in common other than an all too obvious introspection and origins in the Thames Valley. This stood in marked contrast to the in-your-face louts of Britpop who followed in its wake, bringing with them a culture of new laddism which helped take independent music mainstream though simultaneously shredding much of its mystical appeal. As the buoyancy of the Britpop bands quickly made the Shoegaze culture appear ludicrously fey and irrelevant, the word itself became a term of contempt and it is only in recent years that it has been rehabilitated by a new generation who have embraced the bands of that era, not the least in America where the Captured Tracks label serves as a living shrine to its altar. With Tripwires hailing from Reading, it seems impossible to find any mention of the band without the presence of the S-word, though their debut album Spacehopper hints at a wide variety of influences and is itself rather an eclectic collection. As the title suggests (given the complete absence of the orange bouncy toys), there is no lack of cosmic aspirations, all infused with a gentle psychedlia as well as hints of krautrock, MBV and Radiohead. And, yes, there are plenty of shoegazy touches, some echoes of early Ride, and plenty of referential guitars. The overriding impression Spacehopper relays, however, is that Tripwires are not a band in a hurry; they take time to open a myriad of doors to see what lies behind and thus they find plenty to play with. Not that this collection is slow-paced sonic-landscaping in any way: the title track offers plenty of chopping, meaty guitars, the glorious 'Plasticine' is a lovely mess of wailing and distortion, and 'Clusterfuck' a rattling good conclusion with its crushing, pounding and leaking. Yet this is clearly considered stuff; Tripwires embody introspection whether in their heavier moments or in their lighter touches: the gently shimmering 'Paint', the pulsating 'Under a Gelatine Moon', washed by a stellar shower, or the almost-country of 'Slow Mo'. This is a fascinating collection that dips and sways and there's barely two songs wearing the same hat which makes a pleasant change. A journey begun and here's hoping it's an eventful one.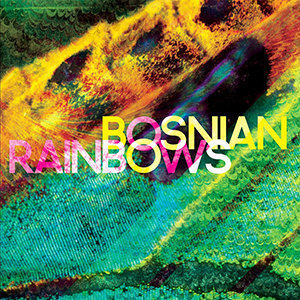 Bosnian Rainbows - Bosnian Rainbows
Clouds Hill
Released: 24th June 2013
Having brought The Mars Volta to an abrupt end last year, main man Omar Rodríguez-López wasted little time in heading back to El Paso to put together a new outfit, Bosnian Rainbows, along with Volta drummer Deantoni Parks, singer Teri Gender Bender from Le Butcherettes and keyboardist Nicci Kasper. Having released a live ten-inch as part of German label Clouds Hill's limited box set Live At Clouds Hill in December 2012 they now follow up two digital tasters with their first album proper and it's clear López is keen to move in a new direction. Whereas The Mars Volta had clearly been beaten with the prog stick, Bosnian Rainbows offer a more pared down sound with as many post-punk influences as classical rock, and it leads to some fascinating listening. Gone are the interminable meanderings that saw the Volta regularly break the ten-minute barrier with their songs; there are only two tracks here longer than four and half minutes and Gender Bender's vocals, not unreminiscent of Siouxise Sioux, work to bind these songs not only to planet earth, but also to recognisable structures which are happily overlaid with some glorious melodies, making this the most commercially pleasing music López has possibly ever produced. Not that Bosnian Rainbows is in any way radio-friendly. Behind the soothing vocals the band strikes out in a hundred different directions, often throwing up shades of their funkier post-punk predecessors, and at times it makes for a riveting contrast as the singer ploughs on regardless while her bandmates scatter their ashes to the four winds. Thus the gently gothic vocals of 'Dig Right in Me' lie amidst a welter of tourettes drumming, funky guitar and doomy synth rumbles, 'Cry For You' sounds eerily like Ghost Dance with some gorgeously insane guitar parts, 'Morning Sickness' opens prettily with a nice groove before being spewed in all directions like a Colourbox dub epic, and 'Torn Maps' see-saws punkily off its axis. In fact, dip in anywhere and there's some nice little touches to enjoy and the more time you spend with it, the more it opens up to you; give it a few weeks and you'll be buying a ring. Really good work.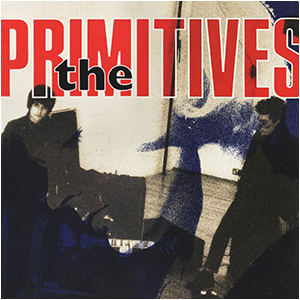 The Primitives - Lovely
Cherry Red
Released: 24th June 2013
There was a time when other independent record labels looked down on Cherry Red as a bit of an aberration for the way it went about its business. Well, the label can happily wave a few fingers at its former detractors these days as it is still going strong when many of its contemporaries have bitten the dust and it is making a very nice living from cherry picking (pun only slightly intended) the best works of its former rivals and reissuing them in remastered and repackaged forms. This reworking of the first album proper from The Primitives, which marks its twenty-fifth anniversary, is the second release from the Coventry band this year, following on from March's Everything's Shining Bright: The Lazy Recordings 1985-1987. This collected together the entire body of work The Prims recorded for Wayne Morris's local label, including early versions of most of the songs that were eventually to see the light of day on Lovely, which was ultimately released by the band's new home, the major RCA label. All of those early recordings were changed. Some were remixed and some had bits re-recorded, whilst a few extra numbers were added after being laid down by Craig Leon at Jimmy Page's home studio, all financed by RCA's deep pockets. Lovely, then, was never a coherent body of work, rather a string of songs recorded at various studios with various personnel and differing resources. Despite that, it still stands up pretty well. The highlight, of course, is the magical 'Crash', rebuilt from the early Lazy demo into an enduring guitar pop classic. Whilst nothing here reaches the same heights, there are plenty of songs that manage to capture the ramshackle charm of the band's earlier days, including the charging 'Spacehead', the majestic 'Thru The Flowers' which had twice been released as a single on Lazy, the jagged 'Nothing Left' and another early single stolen from their former label, the buzzsaw 'Stop Killing Me'. Unfortunately for The Primitives, the backing of a major label didn't aid them in writing classic songs and though the big hit was followed by the pretty decent 'Out Of Touch' which managed to bubble into the top thirty, that was about as good as it got for the band. With a second disc here featuring non-album singles, b-sides, alternate takes, live recordings and rarities, the most notable feature is how much the next single 'Way Behind Me' missed the mark, lacking the vitality of its predecessors and signalling the start of a pretty rapid decline in the band's fortunes. Still, this is a nice package, best heard in tandem with Everything's Shining Bright, allowing you to see how the songs on Lovely developed whilst giving you access to the rough and ready early classics as well as the refined results of a decent alternative band being given an extra coat of major label polish.

Mood Rings - VIP Harmony
Mexican Summer
Released: 24th June 2013
Another interesting debut album, this time from Atlanta-based five-piece Mood Rings, who comprise of singer/guitarist Will Fussell, bassist Christopher Alley, guitarist Tymb Gratz, drummer Peter Cauthorn and synth player/guitarist Seth Bolton. If you were ever a fan of the ethereal releases put out by the more esoteric British indie labels of the eighties and nineties, then you will find plenty of reference points here as the band unfurl what is a very pretty and, in many ways, feminine album, harking back to Slowdive and the Cocteau Twins, where insubstantial soundscapes are given fleeting form by dreamy, whispered vocals. It's certainly an attractive thing with opener 'Dark Flow' sounding anything but dark under sleepy guitars and a rolling falsetto, the blissful mood being carried into the equally fragile 'Pathos Y Lagrimas', additionally washed with synths and almost melting as it flows out of your speakers. 'Come Lay Down In Lined Arrangements' runs over you like a gentle stream and there is barely a note following that is not dripping with elegance and grace, though there are varieties in pace and style that prevent VPI Harmony from simply drifting by like a wispy cloud on a summer's day. 'Promise Me Eternity' tips a hat at sixties influenced indie jangling before falling enchanted into the dreamworld, 'The Line' flickers naughtily on top of a sonambulent synth drone and 'Exorcised Painting' chimes like kidnapped sixties guitar pop. Yet throughout the dreamy mood is maintained; everything emanting from a single source, making this a coherent and thoughtful piece of work. Closer 'Charles Mansion' certainly sets the seal beautifully with mellifluous guitars lapping at a gently soaring vocal over half-forgotten drums. An attractive thing indeed; let it embrace you.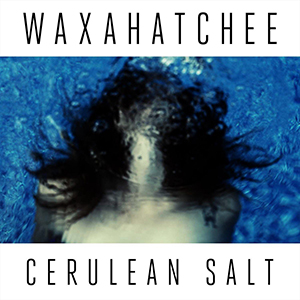 Waxahatchee - Cerulean Salt
Wichita
Released: 1st July 2013
The rather blow-away first album released by Katie Crutchfield last year, American Weekend, was the haunt of acoustic shades offering little more than hints of future promise, a point that makes her second album under the Waxahatchee moniker, Cerulean Salt, all the more of a welcome surprise. For Crutchfield has here ditched her acoustic for an electric guitar, at times joined by drums and bass, thus imbuing the new release with altogether more substance and purpose, aided additionally by a more professional overall recording. But despite playing with a full band at times, Crutchfield never allows the accompaniment to sway the focus from her thirteen resolutely downbeat narratives; the arrangements remain spartan and firmly invite the listener to trawl for beauty in the depths of the vocals themselves, and depths they have as Crutchfield's Southern-inflected voice sways from husky imploration to gently strained heights where they pleasingly begin to rip at the edges, but always maintain the tug at the heart that all great voices inspire. Indeed, it is difficult to listen to this album and not conjure up visions of the solo work of Kristin Hersh; the tone and intonation blessed with the same enthralling magic. Lyrically, Crutchfield inhabits only the realms of desperation and decay, no doubt the cover image of the singer submerged is metaphorical; certainly the music here is far from claustrophobic though it is clear there is a weight bearing down emotionally, "We're not alone here, we invent our own fear," she admits on closing track 'You're Damaged', "And separately we will seek chaos, condolence, defeat." The all-encompassing darkness is oblique, almost poetic, and captured in short bursts that do no more than convey their intent before being killed off abruptly. Some fly by insubstantially, others hit you harder. 'Dixie Cups And Jars' spins an enchanting web, the furious 'Misery Over Dispute' hits below the belt, while the simple 'Blue Part II', sung in harmony with sister Allison, quite beautifully captures the helplessness of its subject, "The atmospere is fucking tired it brings us nothing. If you think that I'll wait for ever you are right and I'll give you everything you wanted when I can." This is clever stuff, nicely done, and warmly welcomed.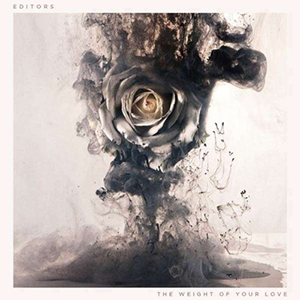 Editors -
The Weight Of Your Love
Play It Again Sam
Released: 1st July 2013
OK, we wouldn't normally do this, but us and Editors have been there from the start. When they released their first single, limited to 500 copies, we bought five of them to help spread the word. Our names sit proudly in the book which was part of their collected box set and we were at the sweaty gigs in tiny venues that blew our minds and underlined the fact that Editors were the best thing to happen to music for any number of empty years. We were dismayed in April 2012 when it was announced that brilliant guitarist Chris Urbanowicz had left the group due to differences in musical direction and this threw up any number of horrific thoughts in our minds, but now with The Weight Of Your Love, the first release from the band in four years and the first with new members Justin Lockey and Elliott Williams, Editors have confirmed that these thoughts were way off the mark and far from being a new record, The Weight Of Your Love is, in fact, little more a brutal kick in the testicles. In truth, it's hard to start on how awful this thing is, capturing the terrible moment when inspirational alternative musicians decide what they really want is to be serious stadium rockers and in the process throw everything that made them great out of the window. At its very best it sounds like an over-polished Echo & The Bunnymen and at its worst, which it is most of the time, it sounds like an overly-pretentious West End show whose backers fled the country after initial reviews and whose performers were never taken seriously again. There's awful falsettos, repulsive horns, god-awful orchestrations, nausea-inducing backing vocals and a lack of any darkness, danger or the slightest trace of an alternative edge; we would have laid our lives on the fact the band we loved would be incapable of producing anything quite so inspidly horrific. Hell, we usually only review records here that inspire us (and we feel could inspire you) and if this had been put out by anybody else it wouldn't have a got a look-in. But we are regarding this record as a personal insult and feel a warning is in order. Total respect to Chris Urbanowicz for not wanting to be a part of this. Total. Respect.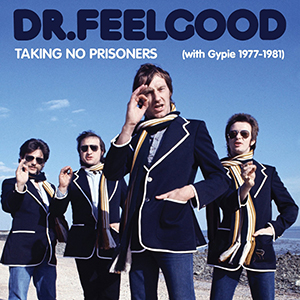 Dr Feelgood -
Taking No Prisoners
EMI
Released: 1st July 2013
The rehabiliation of Dr Feelgood in recent years has been great to see with some splendid remastering work leading to decent quality CD releases of most of their albums for the very first time. Now last year's excellent four-disc collection
All Through The City (with Wilko 1974-1977)
has been followed with
Taking No Prisoners (with Gypie 1977-1981)
featuring the six albums on which Gypie Mayo played guitar after Wilko Johnson's traumatic departure from the band in 1977. In truth, the music world couldn't have provided a tougher ask for the largely unknown guitarist. Stepping into the shoes of an iconic figure who had been largely responsible for the Feelgood's meteoric rise to the top was not only a daunting prospect, but one that was largely considered to be impossible. That Mayo managed to succeed in the task was not only a tribute to his own musical skills, but underlined the fact that in Lee Brilleaux, John Sparks and John Martin he had a pretty good base on which to work in the first place.
Be Seeing You emerged in September 1977, only four months after Sneakin' Suspicion, the band's last album with Johnson, and it featured four tracks co-written by the new guitarist as well as the first offerings from Brilleaux and a host of cover versions of blues classics. Whilst perhaps lacking the idiosynchratic charm of Johnson's guitar playing, the record still carries Feelgood authenticity, remaining weighty and biting, and the band composition 'She's a Wind Up' gave the Essex men only their second chart single, reaching No.34. Having fallen apart just as punk rock and the new wave were taking the world by storm, the Feelgoods turned to Nick Lowe to produce the record and he keeps everything admirably bare: Brilleaux's voice remains pleasingly grubby, the back line solid as a brick shithouse, and Mayo dipping in an out with no little style, technique and sensitivity. If that was impressive given the short amount of time the band had to regroup and prepare for the record, October 1978's Private Practice was even more of an eye-opener. With Mayo contributing to six tracks and Brilleaux three, this was more of a band effort than its predecessor and spawned two terrific singles, 'Down At The Doctors' reaching No.48 and the marvellous 'Milk And Alcohol', written by Mayo and Lowe, becoming the band's first top ten hit. Throughout there is an intoxicating edge to Brilleaux's vocals which sound even more sinister than usual, the songs are full of blockbuster riffs and everywhere Mayo displays his virtuosity - just listen to 'Every Kind Of Vice' or 'Night Time': it is as if Johnson had never been away.
With the big hit single taking Private Practice to No.41 in the albums chart (still a long way off the chart-topping successes in the pre-punk world with Wilko), the band almost managed to emulate that feat with their second live album As It Happens, though sadly this was to be the last time the Feelgoods bothered the UK charts, their next studio album, September 1979's Let It Roll, with six Mayo compilations, failing to make many waves with the record-buying public. In truth, it is an odd collection with the band moving away from the dirty blues at which they excelled into more intricately constructed songs with funk, reggae and pop sensibilities; this was certainly the wrong move in the age when the three minute single was again god and it didn't fit very well with the album's cover of the band members depicted as toby jugs in a obvious reference to their pub rock origins. A Case Of The Shakes, released exactly one year later, was to be Mayo's last studio effort with the band, though he was to feature on the European-only live album On The Job, released in August 1981. A Case Of The Shakes, with Lowe again at the helm, saw a return to a more basic blues sound, though it lacked many killer riffs and much of the magic shown on Private Practice. It also marked the end of the Feelgoods' time on the United Artists label who had released all of the band's albums, leaving Chiswick to put out 1982's Mayo-less Fast Women & Slow Horses which would also be the last release to feature the original rhythm section, Sparks and Martin.
EMI have put together another terrific package here, housed in a hardback book cover and featuring all of the six Mayo albums plus extra tracks such as the brilliant 'As Long As The Price Is Right' single and a whole host of live songs. The fifth disc contains DVD footage featuring the BBC's In Concert, The South Bank Show and Top Of The Pops, promotional clips, snippets from Tyne Tees Television's All Right Now and an interview with Gypie Mayo himself. The remasters are excellent and the whole represents a fine document of one of the country's most important bands in a transitional stage. Loads of great stuff here and well worth the investment.
PS All Through The City is available at the moment for less than twelve quid, an absolute bargain. If you don't aready own it, snap up a copy while you can.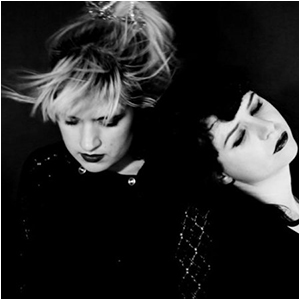 Throwing Up -
Over You
O Genesis
Released: 8th July 2013
Eleven tracks in just over 21 minutes: none of them reaching three minutes, six failing to hit two minutes and one not even surviving to sixty seconds. London's Throwing Up aren't a band who like to outstay their welcome, though the time they do deign to spend with us is pretty well spent, their one-eyed punk-infused guitar pop having a primitive appeal that at its worst engenders grudging respect and at its best hits you straight in the heart. Released on Tim Burgess's O Genesis label, Over You contains all four of the band's singles to date, March 2011's 'Toothache', October 2011's 'Mother Knows Best', March 2012's 'Big Love' and the current offering 'Medicine'. All follow the same pattern, with plenty of chugging punk riffs and one-armed drumming while guitarist Camille Benett and bassist Clare James Clare inject the melodies with their smooth vocals. There is no spitting fury here; even at their most vigorous Throwing Up offer up a gentle take on punk, focusing on a producing a pared down sound which leaves their offerings half naked in the spotlight to stand or fall on their own quality and honesty. More often than not, they pass the test. Some nice harmonies and a flash of unexpected guitar lift 'Red Ribbon', 'Big Love' rumbles along to a pleasing Primitives' bassline, the epic 'Snake' (2:49) is lit by a quite lovely vocal and a squally guitar solo, 'Sarah' hits see-saw high and lows, while the grating 'Toothache' is lifted by a soaring refrain that fights against the downbeat lyrics: "When you're out in the road / And you feel like a dog / And you're sick to the bone / And you're always alone..." Snapshots of life flashing by in the blink of an eye to a soundtrack of punky guitars ... twenty minutes well spent we would say.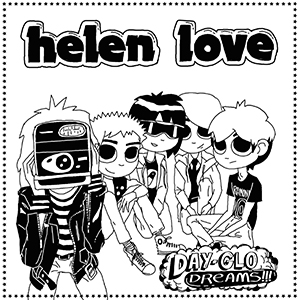 Helen Love - Day-glo Dreams!!!
Elefant
Released: 22nd July 2013
Astonishingly, it is now over twenty years since Welsh trio Helen Love first started recording and thankfully they haven't budged an inch in that time, surely making them one of the most remarkable cult bands in music history. Six years on from their last album It's My Club And I'll Play What I Want To and some four years since the release of their terrific Bubblegum Killers EP, the girls are back with an eleven-track new offering released by the Spanish Elefant label in a splendid four-fold digipak with an enclosed monochrome poster for purchasers to colour in. Musically, there's no real shift from the trademark bubblegum punk disco, though there is an abundance of keyboards here from a band who once claimed never to listen to anything other than The Ramones. Lyrically, there are plenty of boy-girl tales, hopes for relationships and talk of space and Japan, but at times real life intrudes and the band produce moments of real perception and intelligence, with the touching 'Our Mum And Dad' striking a chord with anybody who grew up in the same era: "Our mum, I see her outside the school gates / Looking all anxious if we come out late / Oh to have her arms around me now! / She worked part-time, 3 days a week at the bank / Saving us bottle tops and Green Shield stamps / That damn Ted Heath he don't understand / I can see you hanging washing on the line / I can hear your laughter every Christmas time / Our mum and dad they turned older and grey / I watched Margaret Thatcher take their jobs away / Our mum said she could try the patience of a saint / The 90s flew by and dad moved to his chair / Mum left the choir as she couldn't get there / And nobody came to the house / And we pin our hopes on things that are so frail / We try so hard but fabulously fail." This is yet another glorious collection of candy-floss flavoured pop from Helen Love, but we love them even more for writing that. Bloody hell, make them number one.
The Birthday Party - Live 1981-82
4AD
Released: 29th July 2013
Words haven't really been invented that can describe how good The Birthday Party were. Even among the giants who sprung up in the wake of punk to push musical boundaries to unheard of extremes, they were the ones who pushed the hardest, accepting no limits on what could be achieved, however fractured, repulsive or threatening. They were genuine extremists who could turn simple tales into splintered nightmares and there has never been a band like them. Seeing them play live was a hit and miss experience. At their best they were like nothing on earth, thrilling and scalding. At their worst, probably depending on the state they were in at the time, they could be awkward and cold. This double album from 4AD, first released in 1999 and now seeing light of day on vinyl for the first time, obviously captures the former, the songs taken from a show in London in 1981, the year the remarkable
Prayers On Fire
was released, and an appearance in Bremen in 1982, the year that spawned
Junkyard
. Consequently we have four tracks from the former album and eight from the latter, along with the singles 'Release The Bats', 'Blast Off' and 'The Friend Catcher', Peel Session tracks 'Pleasure Heads' and 'Bully Bones', and a cover of The Stooges' 'Fun House' added from a show in Athens with Jim Thirwell on sax. Pressed on to two twelve-inch, heavy duty, vinyl discs, this is a nicely housed package in a thick gatefold sleeve and containing the bonus of the album on CD in a clear plastic wallet. Despite the existence of numerous live recordings,
Live 1981-82
remains the only live release endorsed by the band and there is little wonder at this as the sound is superb, picking up all the subtleties of guitarists Rowland S. Howard and Mick Harvey as well as Tracy Pew's blunt attack on the bass and Phill Calvert's bombshell drumming. Nick Cave is in fine fettle, his ferocious vocals in sharp contrast to his mild inter-song commentary. This is a stunning release, magnificently capturing one of the most important bands of all time at their very peak and every home should have one. It is the second new vinyl package from the band issued by 4AD following on from last year's reworking of
Junkyard
and hopefully there will be more to follow. It's just a shame no band has ever had the courage (or ability) to follow in their mighty footsteps.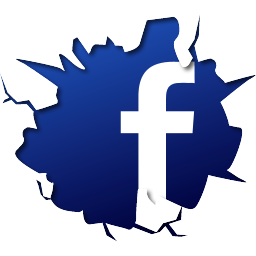 Isolation on Facebook. Like us.

Isolation contact