Album Reviews
May 2013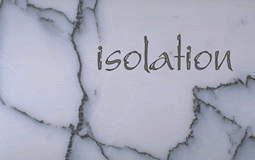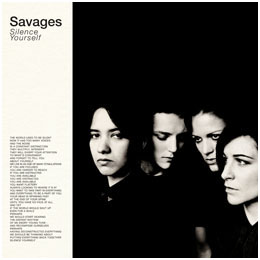 Savages
Silence Yourself
Pop Noire / Matador
Released: 6th May 2013
The beauty of a moment. That fleeting flicker of time in which all things have come together for good, when everything clicks into place and euphoria floods your soul. When there are no words, no thoughts and no needs but to be overwhelmed with the depth of the silence. Does this generation still experience that? Is there room for contemplation in a world bombarded with soundbites and megbytes flashing the requirement for instant gratification through a comic book media, films cut quicker than the eye can follow and apps for regulating your life; where sensory overload takes the place of sensuality? It's a brave band that publishes a statement on the front cover of their first album, yet Savages have always been a brave band and yearn for such a moment, for a quieter world where people aren't shepherded into accepting what is convenient rather than what is good, where their heads are not spinning from being lured from one distraction to another, where the word needs to be told to shut up so we can hear the smothered, but angry, calls for renewal.
Some short of understanding insist Savages just add to the background noise, that their brand of No Wave experimentation and New Wave alienation has all been done before and to tread the same paths is to embark upon a hopeless journey. But surely the past provides the foundations for our future? It's there to be built upon, to learn from, to aspire to emulate. If not, then why paint after Leonardo? Why sculpt after Michelangelo? Why even bother to get out of bed? It's never been about doing it first; it's about doing it right and there are few who have grasped this fact as well as this band. Savages have always understood the need for renaissance and it takes some determination to stare down at a world of digitally-induced deficit disorders and insist there is a better way. A right way. A way of putting everything back together. Fittingly, few bands have worked so determinedly in modi antichi. Sparse slabs of black and white vinyl have proclaimed their defiance. Slabs of vinyl unleashing slabs of noise that sweep away all notions of numb acceptance and tear at your very soul with intoxicating intensity.
True to their vision, Savages have not whored themselves to this disposable world; they've rationed themselves, given sparingly, saving their strength for the battle on the streets where they have never faltered from proclaiming their beliefs. "I am here. I won't hide. The world is with me and you're coming for the ride." They may just as well have said, "Here I stand", as they lay out their manifesto and finally nail it to the door. And it is a delight to see the assurance with which Savages reject the gaudy world of flickerbook comprehension and shallow fulfilment and reach into the depths of history to drag out their monochrome vistas, not content with replicating the past, but gathering its bones and reconstructing them in their own image. Building something of substance. Of meaning. Of pride. They have all of the venom, all of the adventure and all of the razor wit of the post-punk pioneers who broke the world apart and pieced it together however the hell they wanted; never a genre but a journey into the inner being; surrendering to the pressing need to tap into the beauty, the darkness, the passion and the pain that are a part of us all and which can't simply be compartmentalised, backed up and stored away. It's primal, frightening and utterly essential.
Lose yourself in 'Strife'. Nothing else matters or feels like it has ever mattered. Fay Milton kicks in the door, magical bassist Ayse Hassan knocks you across the floor and Gemma Thompson spits out the most unsettling guitar riff that's ever been heard. 'They have no idea what we do at night," mocks Jehnny Beth as the world ignites around her. Has anything ever sounded so right? Or so vital?
Drown in 'Waiting For A Sign', insidiously slow and hollow, slipping over the edge of the world into oblivion as Thompson unleashes a monumental howl of desperation and helplessness that says more than a million words ever could. It's painfully beautiful.
Run from the trap of 'City's Full', rampaging, incandescent, oozing indignation: "So who blew the flames out of your eyes?". The world is for the taking but you have to want to take it. You have to believe you can escape the walls that have built around you.
The only question Savages had left to answer was whether they could translate their astonishing live performances into an equally effective record. Now there are no questions. Over eleven punishing tracks, Savages not only prove for once and for all they are the real deal, they do it with such weight of purpose you feel they can have no equals. In the grip of a vision they make records the like of which we never thought to hear again and they have done it all on their own terms: their own words, their own pictures, their own producer, their own label. And they have made believers of all of us who refuse to slip anonymously into a world blurred by its own hollow shadows. In a cascading cataract of sound, Savages have captured the beauty of a moment.
THE WORLD USED TO BE SILENT
NOW IT HAS TOO MANY VOICES
AND THE NOISE
IS A CONSTANT DISTRACTION
THEY MULTIPLY, INTENSIFY
THEY WILL DIVERT YOUR ATTENTION
TO WHAT'S CONVENIENT
AND FORGET TO TELL YOU
ABOUT YOURSELF
WE LIVE IN AN AGE OF MANY STIMULATIONS
IF YOU ARE FOCUSED
YOU ARE HARDER TO REACH
IF YOU ARE DISTRACTED
YOU ARE AVAILABLE
YOU ARE DISTRACTED
YOU ARE AVAILABLE
YOU WANT FLATTERY
ALWAYS LOOKING TO WHERE IT'S AT
YOU WANT TO TAKE PART IN EVERYTHING
AND EVERYTHING TO BE A PART OF YOU
YOUR HEAD IS SPINNING FAST
AT THE END OF YOUR SPINE
UNTIL YOU HAVE NO FACE AT ALL
AND YET
IF THE WORLD WOULD SHUT UP
EVEN FOR A WHILE
PERHAPS
WE WOULD START HEARING
THE DISTANT RHYTHM
OF AN ANGRY YOUNG TUNE –
AND RECOMPOSE OURSELVES
PERHAPS
HAVING DECONSTRUCTED EVERYTHING
WE SHOULD BE THINKING ABOUT
PUTTING EVERYTHING BACK TOGETHER
SILENCE YOURSELF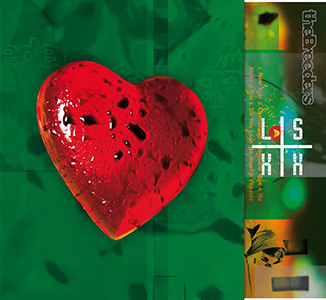 The Breeders - LSXX
4AD
Released: 13th May 2013
Released at the end of August 1993,
The Last Splash
represented the high water mark of independent music. That such an uncommercial, jumbled gem of a record could make such an impact on the world was as astonishing as it was thrilling. A top five hit in the UK where it went silver, selling over 60,000 copies, this pleasing statistic was eclipsed by the record's performance in the USA where it hit No.33 in the Billboard 200 and earned a platinum disc for selling over one million copies. The single 'Cannonball' taken from the album went top forty in the UK, just missed the top forty in the USA, and went top ten in France. The Breeders were suddenly one of the most successful indie bands in the world, touring with Nirvana and securing a prime spot on Lollapalooza.
Having been devised by Pixies bassist Kim Deal and Throwing Muses' guitarist Tanya Donelly when the two bands were playing together on tour, The Breeders had released their first album, Pod, in May 1990 to much critical acclaim but little commercial success. With Donelly turning her focus to her new band Belly in 1992, Kim Deal invited her sister, Kelley, to take over on guitar (even though she couldn't play one) and drummer Jim Macpherson was recruited to join regular bassist Josephine Wiggs (formerly of The Perfect Disaster) to record their second album. And the rest, as they say, is history.
It's difficult to place your finger on exactly why The Last Splash became such a resounding success. True, the approbation of Kurt Cobain and Nirvana did no harm, but you don't sell a million albums just because the world's most famous rock star thinks you're the business. No, The Last Splash has attributes of its own that make it stand above its run of the mill contemporaries and not the least of these is its overwhelming charm. Kim Deal had already shown what a great songwriter she was with the Pixies, providing the band's best ever song, 'Gigantic', and much of the credit must go to her for co-producing this album as well as composing most of the music and writing most of the words. That she was in a good place at the time is undisputed; there's a verve and vitality running through every track here which combine with her idiosynchratic approach to form and composition to shape something utterly compelling, curiously melodic, and at times indisputably commercial. The single 'Cannonball' is a case in point. Opening with some strange, repetitive vocal hums followed by a brief burst of syncopated drumming, Jo Wiggs' then signals lift-off with a irresistable bass line she apparently came across by accident, before the Deals add their looping guitars and Kim's in and out vocals. There's pretty much a sense of throw everything into the pot and see what emerges, but what we end up with is a song of such wayward appeal, you would be a very hard person not to fall head over heels in love. And so The Last Splash, not presented here in any remixed or remastered edition, just left in its original, gorgeous, muddled state and daring you to turn your back and walk away.
Released to mark the twentieth anniversary of the album's original release, hence the LSXX title, 4AD continue to show that while their current roster may not be of such divine quality as in its glorious past, nobody comes close to matching them when they decide to repackage their old material. Following on from the Throwing Muses Retrospective, and box sets from This Mortal Coil and Colourbox, this is yet another gorgeous package over three CDs (or seven vinyl discs if you have eighty quid to spare) comprising a four-fold digipak in a spot UV'd three-quarter slipcase containing not just the original album and its accompanying EPs, but a whole host of extras including BBC sessions, demos and a live album recorded in Stockholm. There is also a beautifully printed booklet which relays the story of how the album was made.
If you don't know The Last Splash you may well be genuinely astounded that a record like this could so touch the world. There's some hard hitting rock laid over an underlying tenderness, varying degrees of experimentation and noise, moments that summon up shades of bands as diverse as The Birthday Party and Led Zeppelin, random stops and starts, a sewing machine, fiddles, and bucketloads of adrenaline, heart and humanity. A million copies? Oh, to live again in such days.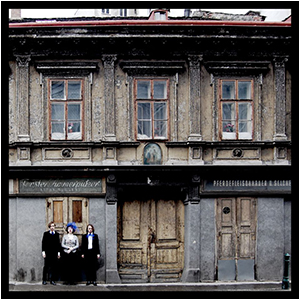 Crystal Soda Cream - Escape From Vienna
Totally Wired
Released: 20th April 2013
Our thanks to Totally Wired Records for bringing this release to our attention, the debut for the label from Viennese trio Crystal Soda Cream following on from last year's cassette-only, self-titled offering on Wilhelm Show Me The Major Label. We're not quite sure of the origins of the band's name as it seems totally incongruous with the music they produce and will no doubt turn a few people off from giving their music a try, but that would be a shame as this ten-track offering, available on vinyl and download, has a lot to commend it. If the band, consisting of Philipp Forthuber (guitar, vocals), Sebastian Ploier (bass) and Theresa Adamski (drums, synths), are really looking to escape from Vienna, their obvious destination of choice is early eighties Leeds, or the sprawling new town of Crawley, as their music is rooted in the UK goth and post-punk era and it is clear to see that the great revival is now reaching far further than these island shores. Opening in the worst possible way with the tinny rapping of a drum machine, it only takes a few seconds before any fears are wiped away with some raw guitars, rumbling bass and proper drums taking over as 'Freud & Jung' bursts into life sounding every bit like an early Cure record. And CSC are at their best when they continue with these angular guitar attacks which conjure up whispers of a host of other bands of the era: My Captains, the original Ants, Wire, In Camera; a myriad of ghosts inhabit 'Sweet Doom' and 'Drag', the latter being the best thing here, ferocious and resonating, with hollow, desperate vocals. Elsewhere, more Germanic synths dominate the doomy 'Escape' with its dark undercurrents, and the nicely moody 'Dead Again' prowls menacingly, bordering on the edges of deconstruction, with pleasingly messy instrumentation which could have been explored more in other songs, especially 'Roman Holiday' which lacks adventure and never really goes anywhere, and 'Spy Game' which is ruined by its overly effected vocal. An awful lot here to enjoy and CSC are only going to get better if they focus on the right areas and don't get lost in the comic book portrayals of the dark side. Highly promising.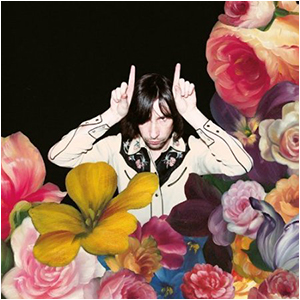 Primal Scream - More Light
First International
Released: 13th May 2013
It's to their eternal credit that Primal Scream are not a band who have ever been happy with standing still and continuing to inhabit the same ground on which they made their name. It is probably also to their detriment, as the constant ebb and flow of styles and ideas has left them without a huge base of traditional supporters who wait upon their new releases with fevered anticipation; hell, their Record Store Day offerings are still available long after the time when those of lesser bands have quickly assumed gold dust status and the announcement of a new album creates more of a gentle air of interest than one of genuine excitement. And yet, more often than not, they deliver the goods. More Light is the first offering from the band in two months off five years, and their first since the departure of Mani from the ranks, but the Scream have clearly lost none of their spiky awkwardess, opening More Light with the nine-minute, politically-charged '2013', with its gently warping saxophones, and following that with the slowly meandering, seven-minute 'River Of Pain' that flows into an unappetising sea of confusion. There's no bending to commerciality here, though the Scream have abandoned the harder edge of their metal machine music and the dippy grooves of their dancier moods to create a record infused with soul, psychedelia, traditional rock riffs and indie experimentation. There truly isn't another band who appreciate musical history as much as these boys; they absorb it and chew it over in an attempt to produce their own records which are blindingly contemporary and yet blessed with an impeccable provenance. Add the appropriately big production from David Holmes and you cannot hide from the overriding feeling that this record has substance and won't be found wanting in the balance. There's a seriousness in its message, a density in its multi-faceted layers, and yet it is blessed with a melodic undercurrent which is underlined by its soulful backing singers, terrific saxophones, bubbling basslines and pointedly 1970s' guitar breaks. It's impossible not to be won over by 'Hit Void', an apparent lovechild of MBV and the Mary Chain, and the pointed 'Tenement Kid', brought to life by a lovely McCartney bassline. 'Sideman' is a grinding, psychedelic prison, 'Elimination Blues' sees the delta brought up to date with some splendidly twenty-first century guitars, and 'It's Alright, It's OK' is a typical Scream gospel number to round off the show. Days change and the wheel turns, yet Primal Scream are always there, treading their own peculiar path. And that's rather a comforting thought.
Whirling Hall Of Knives - Devisions
Trensmat
Released: 27th May 2013
Known for being the home for drone, Ireland's Trensmat Records occasionally produces records on the wilder side of the noise spectrum and this fifth album from Whirling Hall Of Knives (a collaboration between Magnetize and The Last Sound) certainly comes under that banner. Having released the slashing 'Alternate Devil' single in July last year, which Trensmat brilliantly described as a "white hot feast of swirling hypno-psych, blown out and buried in sheets of corrosive feedback with all manner of buzzing and swirling guitars blending into a pulsing, throbbing, hypnotic and mesmerizing noise-scape underpinned by a seriously wild and propulsive groove", we pretty much have more of the same on this long player, available only on pre-order from the label in red and white individually hand-pressed splatter vinyl in a full colour heavy card sleeve (with accompanying downloads). Far from wild abandon here, 'Wraith / Donn Amok' is underpinned by the disciplined approach of krautrock and like most of the album never completely loses its grip despite its pounding, metallic edge. 'Alternate Devil' is present in its full ten-minute glory, opening to a cascade of drums which are quickly drowned in swathes of searing and feedbacking guitars before we embark on a scything journey to the underworld in its second section. '9xReal' hits the autobahns once again, its pulsing beat and moody bass tones submerging a dismebodied vocal, while 'Longclusion' sends the album screaming and spluttering to its climax. Not for everyone, but if you like a bit of grimly-edged noise in your life, this is a bit of a belter.


Singles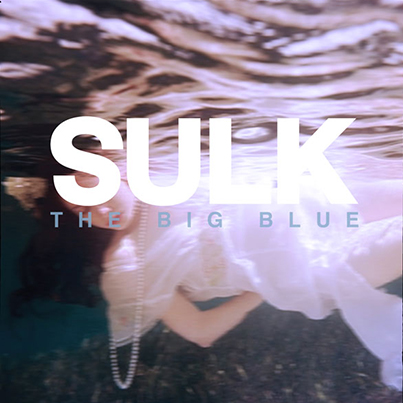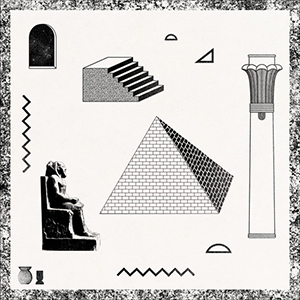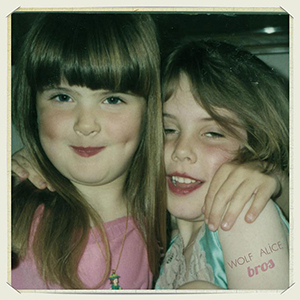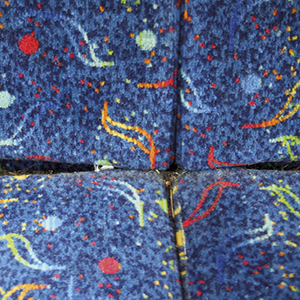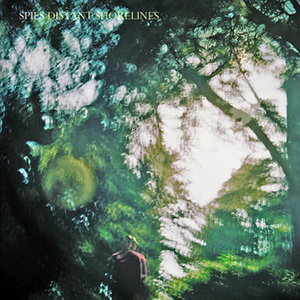 Sulk - The Big Blue
The third single proper from Sulk (not counting the download), 'The Big Blue' shows the band in a more reflective mood. It's certainly not the most immediate track from
Graceless
, with gently lapping guitars leading into a singalong, angelic chorus and ending with a delicate guitar outro. The b-side 'There Is A Light In You' is an equally mellow affair which sails by pleasantly enough and is well worth a listen. Released through Perfect Sound Forever and available on seven-inch vinyl from the band's
website
.
Hookworms - Radio Tokyo
The first release from Hookworms following their excellent
Pearl Mystic
album comes courtesy of the Too Pure Singles Club, a hefty slab of seven-inch vinyl limited to 750 copies in a hand numbered sleeve. 'Radio Tokyo' is a typically furious blast, embellished with a lovely 1960s' organ sound, while b-side 'On Returning' is far slower paced, with a gentle organ refrain being smothered by MJ's heavily treated vocals and a a consequent wall of noise before the whole song changes tack halfway through. Top stuff and the single comes with a download code.
Wolf Alice - Bros
The third offering from London's Wolf Alice and it's a nicely off-kilter slab of guitar pop, tumbling around brightly and dressed far less conservatively than the still pretty good 'Fluffy'. The b-side 'Every Cloud' is a pulsing, drony beast with a bit of birdy warbling and we still can't decide whether we like it or not which means it's making us think and that's no bad thing. We wanted challenging and we got challenging and you can't say fairer than that. Buy this.
Drenge - Backwaters
The Derbyshire duo follow their debut 'Bloodsports' with another cracking single. 'Backwaters' has the same glam edge to it as BRMC's recent 'Let The Day Begin' single and it pounds along very nicely with a brilliant lyric and a happy surfeit of crashing guitars. The flip side 'Necromance Is Dead' thrashes along punkily and dies within two minutes which is just about how it should be. Going from nowhere to supporting the Rolling Stones, it has been a great year for Drenge, and so far they have never failed to deliver the goods.
Spies - Distant Shorelines
It seems there's big things happening in Dublin at the moment with a whole host of exciting young bands emerging. The brilliant Girl Band have already made their first forays to the UK and hopefully Spies will be the next to cross the Irish Sea for our entertainment. They are about as different from the Girlies as it gets, far more classical in approach, but this recently released single oozes confidence and class. Flickering and shimmering guitars hide behind the numbed weight of the rhythm section as vocalist Michael Broderick carves out his own path in a truly distinctive style. Let's face it, it takes some nerve to carry off, "Cut through my catastrophe / Clipped my heels when I was running / You can live with the atrophy / But I've got hands and I'm gonna use them for something", but it's all utterly convincing and you can't help but admire the intelligence running through these tracks. The b-side 'Mint & Lime' carries a harder edge, opening with some nice post-punk guitars, though Broderick again instills some culture and the song rumbles along both elegantly and powerfully, which is no easy thing to achieve. We can't point you in any direction here other than ... this is really good. (Interview link below).
March/April 2013 Reviews
June/July 2013 Reviews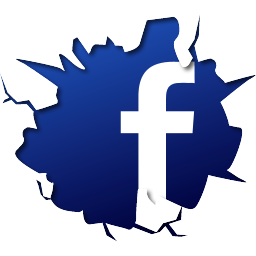 Isolation on Facebook. Like us.

Isolation contact