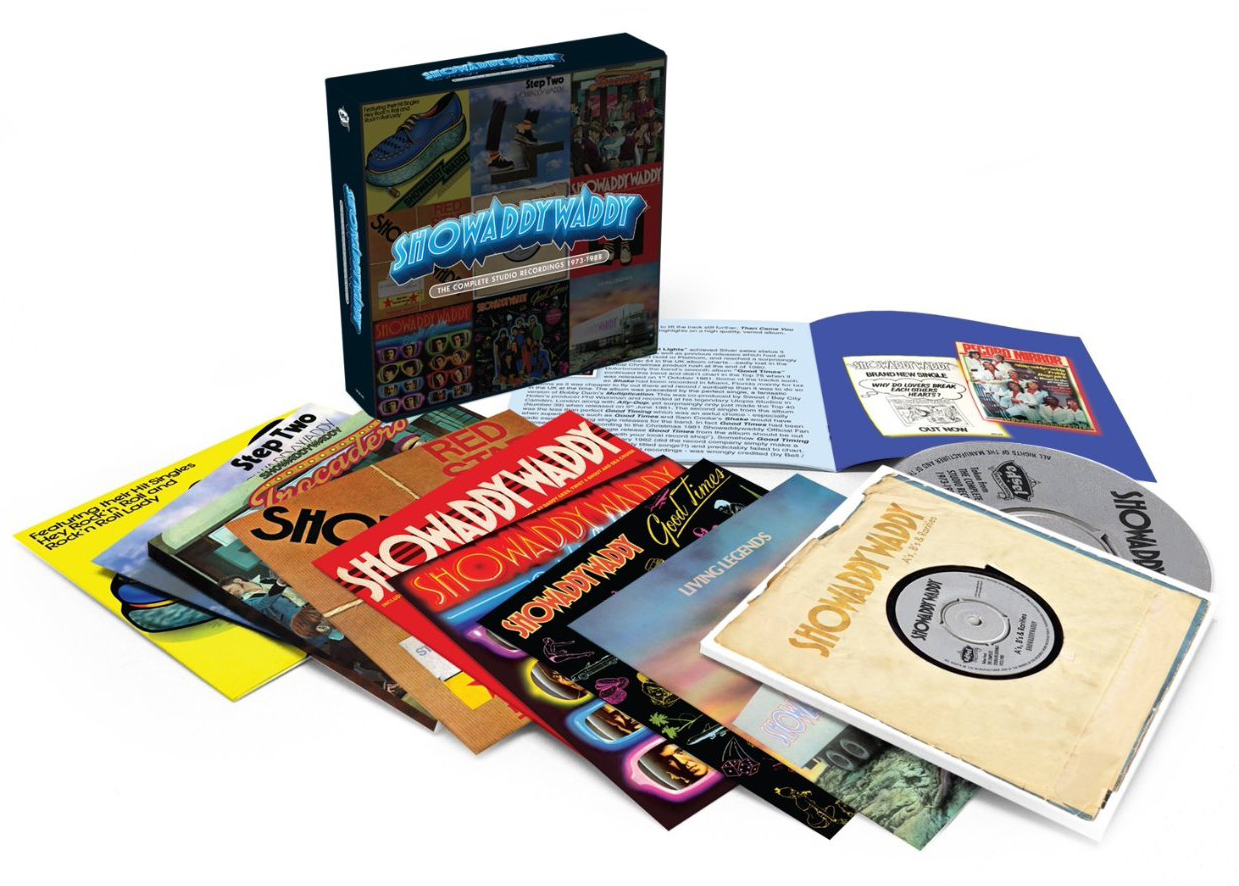 Showaddywaddy -
Complete Studio
Recordings 1973-88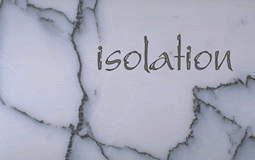 Hey Rock 'n' Roll!
It was never cool to like Showaddywaddy. Merely to mention their name was to have most people look at you as if you had finally fallen off the precipice while others laughed uproariously as if you had related some particularly hilarious anecdote. And, apart from a brief moment in the early seventies when we were little kids and allowed to suffer such aberrations, this has pretty much been the case for the past forty years. Indie kids would hardly dare to admit the band came into their radar, lovers of prog consider them insubstantial and irrelevant, rock fans regard them as a disposable pop act and it appears not even their obvious audience had much time of day for them, a recent television programme about the fifties seeing a collection of old rockers shaking their heads and complaining, "They had long hair. Teds don't have long hair. They're not Teds." So who the bloody hell did like Showaddywaddy? After all, nobody (yes, nobody) had more hits than this band in the 1970s which would seem to hint that quite a lot of people actually did like them. Are they just not owning up to it? Are they too scared to be heard saying that Showaddywaddy were in fact a bloody good band? If so, let's make it clear for the record, Showaddywaddy were a bloody good band indeed.
Yes, the first wave of punk was exhilarating and changed everything. But a little bit down the road when the class bandwagon-jumper is laughing at you because you thought Glen Matlock was in the Sex Pistols (everyone knew their bass player was Sid Vicious) and when Paul Weller has suddenly become divine and impervious to criticism, it lost its allure a little and solace was found in the arms of Eddie Cochran, Gene Vincent and the contemporary purveyors of rock and roll. Not that these figures were ever too far from the true instigators of punk: rebellious, raw, vital and cool as you like. Let's face it Johnny Rotten wore drapes and was to be found at concerts by the terrific Darts. And the Pistols went on to record 'Something Else' and 'C'mon Everybody', but the sheep at school probably never even had a clue where these songs came from. So, yes, you could love Siouxsie & the Banshees, the Cure ... and Showaddywaddy. If you were brave enough.
Showaddywaddy were different from a lot of groups due to the fact they were actually two bands. Dave Bartram (vocals), Trevor Oakes (guitar), Al James (bass) and Romeo Challenger (drums) used to appear in an early 1970s outfit called Choise who largely played original material, while Buddy Gask (vocals), Russ Field (guitar), Rod Deas (bass) and Malcolm Allured (drums) were known as The Golden Hammers, a covers band. Both used to play regularly in Leicester, particularly at the Fosse Way public house, and their shared musical tastes soon led to a growing rapport and combined jamming sessions. In 1973 it was mooted the two bands merge and Showaddywaddy came into being – a group with two singers, two drummers, two guitarists and two bassists. The new outfit quickly began to create waves and were already being pursued by Bell Records, the home of Gary Glitter, when they were invited to appear on ITV's New Faces. They won one programme and were runners-up in the All Winners Final which was broadcast in late December 1973. This led to various record companies racing to sign them up, but the deal with Bell had already been struck and the band's first single, the self-penned 'Hey Rock And Roll', was released on 19th April 1974, going on to reach number two in the charts. The band certainly fitted into the image of the times, two drummers creating a powerful on-stage image in the manner of the Glitter Band, something that has rarely been mirrored in recent times (bar Adam & The Ants and Sigue Sigue Sputnik).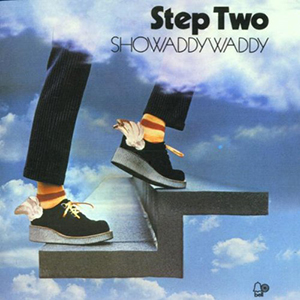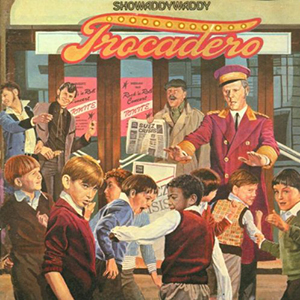 Two more singles followed before the end of the year, 'Rock 'n' Roll Lady' reaching No.15 in August and 'Hey Mr. Christmas' No.13 in November. The band's debut album 
Showaddywaddy
was released on 8th November 1974, reaching No.9 and remaining in the charts for nineteen weeks. For those who thought Showaddywaddy were only a covers band, the album contained nine original songs and only three covers, Larry Williams' 'Bony Moronie' (1957), John Leyton's 'Johnny Remember Me' (1960) and the Everley Brothers' 'Temptation' (1960). The originals, as shown by the hit singles, were effortlessly catchy and commercial and could easily have emerged from the late fifties/early sixties heyday of rock and roll. Terrific songs such as 'The Party' and 'Glory Woman' were credited to 'Allured/Bartram/James/Challenger/Deas/Field/Gask/Oakes' though most of the band's original output was in fact written by Trevor Oakes and Dave Bartram, with Al James also contributing.
1975 was to see the band taking more control of their production work after another self-penned single 'Sweet Music' reached No.15 in February 1975. Bartram remembers, "When we'd finished recording 'Sweet Music' the band were more excited than at any other session I can remember from the early years, and really thought we had a chance of making the top slot. Sadly when 'producer' Mike Hurst had finished with it the track bore little resemblance to what had thrilled us so much, and all the magic had been sucked out of the final mix. It was hugely disappointing, and led to the band taking the reins not too long afterwards." The disappointment was short-lived, however, as the band's very next single shot straight to No.2 in the charts, their cover of Eddie Cochran's 'Three Steps To Heaven' rivalling their debut as the band's biggest hit. All this helped second album, the appropriately named Step Two, released on 13th June 1975, to No.7. Again there was a preponderance of original tracks, eight as opposed to four covers: the big single, Sam Cooke's 'Chain Gang' (1960), Sonny West's 'Rave On' (1957 - made famous by Buddy Holly) and Tommy Dee's 'Three Stars' (1959 - made famous by Eddie Cochran). If anything, the original tracks were even better than on the debut album: 'If You Know What I Mean', 'Big Big Star', 'The Latest Craze', 'Everybody On Your Feet' are quality songs and feature some stunning guitar and bass work, whilst the album also included the band's best ever self-penned number, 'Rocker Boots', sung by Al James.
A cover of Buddy Holly's 'Heartbeat' (1959) also made it to the top ten in August 1975, though the band were then to endure a worrying slump in popularity. The release of the self-penned 'Heavenly' in November saw the song only make it to No.34 while the title track from the band's third album, Trocadero, did barely better in April 1976, struggling to only two places higher. Another single lifted off the album, 'Take Me In Your Arms', became the first from the band not to register on the charts at all and with Trocadero, released on 7th May 1976, only making it to No.41 it looked as though the band had passed their sell by date. Showaddywaddy had been against the release of the final single, but Bell had insisted on it coming out, with Bartram commenting, "'Take Me In Your Arms' was never intended as a single. The record company liked it, so put it out. It wasn't surprising it didn't chart as many of our fans already had the track on the album. I still think it's a half decent song, with a great guitar solo." The ironic thing was that Trocadero, far from seeing the band in decline, was in fact their best album to date, featuring nine originals and only three covers: the 'Heartbeat' single, along with Gene Vincent's 'Say Mama' (1958) and Chuck Berry's 'Rock 'n' Roll Music' (1957). Of the originals, 'Trocadero' was an excellent song that should have done much better in the particularly insipid charts of 1976, while there are any number of quality songs: 'Lookin' Back', 'Record Machine', 'Take Me In Your Arms', 'Sweet And Innocent You' and the Hollyesque 'Heavenly' with its glam drum intro and early Cochran riffs.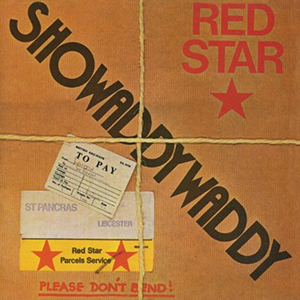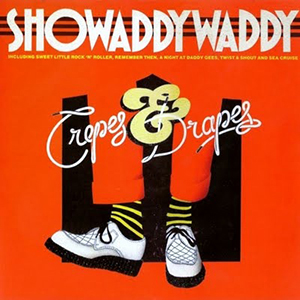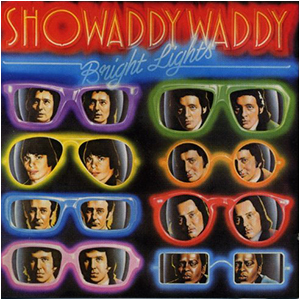 It was time for Showaddywaddy to pull the rabbit out of the bag, something they did with not inconsiderable style in October 1976 with the release of their cover version of Curtis Lee's 'Under The Moon Of Love' (1961) which they captured in their own unique style and the song rocketed to the top of the charts, becoming the band's only No.1 hit. This, of course, created problems of its own. It seemed when the band released a cover version it raced up the charts, but when they released one of their own songs, it would stumble. Bell began to pressure the band to limit their single releases to cover versions, and especially ones on which Dave Bartram was the lead singer. Though Buddy Gask had taken the lead role in the band's early hits, it was considered that Bartram had a lighter voice which was more commercial and radio-friendly, and though Gask was later to admit this had probably been the right thing to do to maintain the band's success, there's little doubt it created some ill feeling. Showaddywaddy were never the most united band, with fault lines drawn loosely down the divide between the two original bands (though the Hammers' Rod Deas seems to have kept himself apart from any bad feeling and remains in the group to this day). There were certainly arguments, disputed decisions and on-going frustrations, but success is a powerful glue and as punk rock and the new wave sent many of the old guard crashing into oblivion, Showaddywaddy responded by releasing some of their best ever records and by entering the most successful period of their career.
In 1977 and 1978 the group registered six consecutive top five hits, including two songs that reached No.2. The Red Star album, released on 11th November 1977 made it to No.20, while their Greatest Hits 1976-1978 album, released on 24th November 1978, went on to knock the Grease soundtrack off the very top of the album charts. Red Star (how's that for a cover, Girl Band?) contained six cover versions, the most ever on one of the band's albums, clearly demonstrating the way things were moving: the Kalin Twins' 'When' (1958), Bobby Parker's 'You Got What It Takes' (1957), Chubby Checker's 'Dancin' Party' (1962), Eddie Cochran's 'Somethin' Else' (1959), Lloyd Price's '(You've Got) Personality' (1959) and Buddy Holly's 'Listen To Me ' (1957). The three singles which only appeared on the Greatest Hits package were Dion's 'I Wonder Why' (1958), the Jarmels' 'A Little Bit Of Soap' (1961) and Curtis Lee's 'Pretty Little Angel Eyes' (1961), meaning that all six of the big hits were cover versions. It was clear there was not universal enthusiasm within the band to devote the time required to fine tune original compositions, much to Bartram's frustration, "Some of the b-sides were excellent songs, and at one time were the only outlet for recording original songs, but generally there were only two or three members of the band in the studio as there was precious little enthusiasm for putting in the time to make original songs work." This was despite the fact the singer reckoned the band's composers were writing some of their best-ever material. "It is crazy that original titles such as 'In Above Your Head', 'Paint Your Picture', 'That's Alright With Me' and 'Swansong' were never taken to a much wider audience," he added.
Still, the enthusiasm for recording the singles remained and when Bartram was given the time and space he craved to record 'I Wonder Why', the results were imperious, the song as good as anything anybody has done, ever. From Buddy Gask's bass intro, the record is immaculately constructed from beginning to end, with glorious harmonies and Bartram, as ever, singing like an angel. Even better, take a look at video footage of their television appearances of the day and see Malcolm Allured spinning across the stage and it's simply splendid. Indeed, the band's proliferation of musicians allowed them to work with multiple backing singers and to weave intricate dance moves into their act which made them one of the best live bands to see; a night with Showaddywaddy was a truly entertaining evening. And with tracks as dynamic as 'When', 'You Got What It Takes' and 'Pretty Little Angel Eyes' it seemed the conveyor belt of success was to be never-ending.
But things did begin to turn downhill from 1979. Despite the Crepes & Drapes album, released on 2nd November 1979, hitting No.8 in the charts with the backing of a television campaign, their singles from that year had failed to do any better than top twenty, the excellent 'Remember Then' reaching No.17, 'Sweet Little Rock 'n' Roller' No.15 and 'A Night At Daddy Gee's' only No.39. Again, all three were cover versions, with eight of the twelve tracks on the album also nicked: Joe Dolan's 'Sweet Little Rock 'n' Roller' (1974), Frankie Ford's 'Sea Cruise' (1959), Frankie Allen's 'Just A Country Boy' (1977), Eric Carmen's 'That's Rock 'n' Roll' (1975), the Top Notes' 'Twist & Shout (1961), the Church Street Five's 'A Night At Daddy Gees' (1962), Ritchie Valens' 'Come On Let's Go' (1958) and the Earls' 'Remember Then' (1959). The album is well produced and decent enough though possibly contains the first signs of a spark fading with the paltry four originals either achingly slow ballads or rather derivative pastiches. It was certainly the first effort from the band to come across as more of a tribute album than a living thing in its own right and this trend was to be carried on with the final three albums produced by the original line-up, Bright Lights, released on 1st December 1980 (with seven cover versions), Good Times, released on 1st October 1981 (with five cover versions), and Living Legends, put out by RCA in 1983 after the band had finally departed from Bell (with nine cover versions).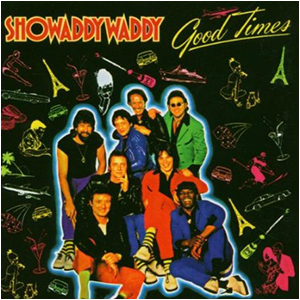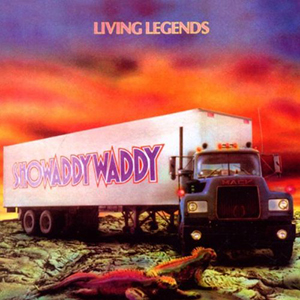 The first single from
Bright Lights
, 'Always And Ever', released in April 1980, became the first from the band not to chart since 1976 with the fourth single 'Doo Wah Diddy' emulating that feat in February 1981. A huge number of television appearances in 1980 failed to propel the album any higher up the charts than No.54 with no consequent album registering there at all. Three following singles reached the lower reaches of the top forty with 'Who Put The Bomp (In The Bomp-A-Bomp-A-Bomp)' being the last effort from the band to trouble the charts, reaching No.37 in August 1982. It is uncommon for years of solid success to simply come to a full stop and it is obvious there was a drop in quality in the band's output that was at least partly to blame. Record company pressure for hits seldom gave the band sufficient time to work on their recordings and these pressures intensified as sales dried up. Bartram was especially unhappy with the band's No.31 hit of November 1981, saying, "There was always pressure in the '70s to keep coming up with another single on the back of a hit. Not like today when you have months in between. The single in my view that should never have been released was 'Footsteps', it was a disgrace, and sounded like the Brotherhood of Man. I was well ashamed of that one, especially when there were some great original compositions waiting to be recorded at the time."
Clearly there were more suitable songs for Showaddywaddy to be taking on throughout this period and the band's collection of Sun covers released in 2008 showed they were capable of much better things – perhaps some obscure doo-wop numbers allied with some bold originals might have created a much bigger impact. Inevitably, the drying up of the group's success helped widen the cracks that had always existed within their ranks and part of the reason these records lack the vitality of their predecessors is because they were not made in the greatest of atmospheres or with the clearest of heads. Things became so bad that Bartram and Challenger were on the brink of quitting when Allured left the group in 1984, Field in 1985 and Gask retired to Spain in 1987 (sadly dying in 2011). Bartram took over the band's affairs, though it took them eight years to follow up Living Legends, and they have only recorded sparsely since that date.
James retired from the band in 2008, with Oakes officially leaving in 2009. Bartram himself decided to quit in December 2011 after 38 years fronting the band, the last straw for him being a tour of holiday camps the band undertook, the story of which he narrates in the hilarious, recently-released book The Boys of Summer. The story of Showaddywaddy, meanwhile, continues with Challenger and Deas the only surviving founder members and to celebrate the band's fortieth anniversary Demon have released a definitive box set of the original band's work, entitled The Complete Studio Recordings 1973-1988. A 139-track, ten-disc set, this consists of the eight albums produced between 1974 and 1983, all housed in their original sleeves (gatefold and with the original inner sleeves where applicable), a disc containing all of the non-album a- and b-sides, and a disc of rarities including previously unheard mixes of some of the band's best known songs. Remastered from the original master tapes, the sound quality is excellent throughout and all is accompanied by a 36-page booklet with an introduction from Bartram. Retailing at around twenty quid, this is incredible value for such a nicely executed collection containing over seven hours of music. Whether you hate the band or just pretend to hate them, Showaddywaddy introduced whole new generations to the music of the fifties and sixties, put on a mean live show and released some records of consummate quality. This is a terrific package from a terrific band. Why not come out and admit this is the one you have been waiting for?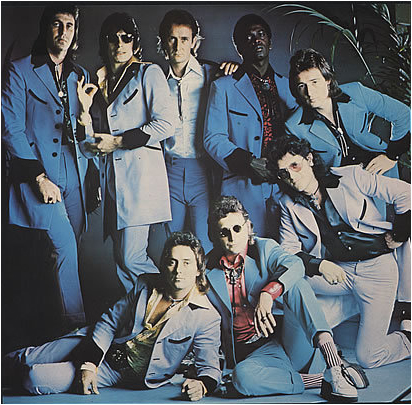 Showaddywaddy
Clockwise from top left: Russ Field, Dave Bartram, Trevor Oakes, Romeo Challenger, Rod Deas, Al James, Malcolm Allured, Buddy Gask.
All of the quotes and much information here has been sourced from the band's website
www.showaddywaddy.net
where you will find all of the latest information on the band's activities and tour dates.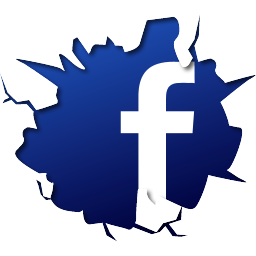 Isolation on Facebook. Like us.

Isolation contact