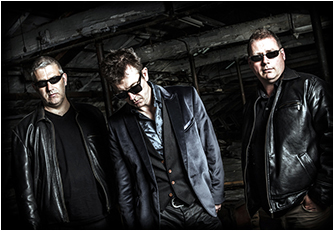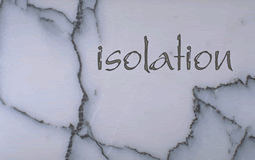 Christmas is coming ... and going
OK, we have just overwritten our last reviews page of 2012, though thankfully we had all of them on file ... except for one. So we'll have to start again with that one and apologies to Melody's Echo Chamber. There's never very much new stuff released in December but there are a few decent reissues to get our teeth into. There isn't much on the local gig front either as everything winds down for the holidays. This gives us time, then, to recharge the batteries after a hectic couple of months and to get ready for an explosive new year. But if things don't improve soon we will have start our own band. And you really wouldn't want that.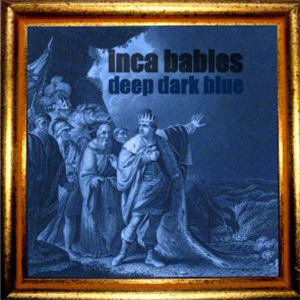 Inca Babies - Deep Dark Blue
Black Lagoon
Released: 5th November 2013
OK, this one took us by surprise. We first fell for Inca Babies in 1983 when they unleashed 'The Interior' on an unsuspecting world. Strangely for a Manchester band of that era, they were not influenced by the introvert gloom rock of Joy Division and the like, but were unashamed fans of the untouchable Birthday Party, the Cramps and the Gun Club. Their music was explosively messy and a whole stream of cracking records saw the light of day on the band's own Black Lagoon label over the next five years. Disbanding at the end of the eighties, Inca Babies apparently reformed in 2007, survived the tragic death of bassist Bill Marten the following year, and now follow October 2010's Death Message Blues with their sixth album proper, Deep Dark Blue. The band always had a fluid line-up, based around Marten and guitarist Harry Stafford, and are now a three-piece with Rob Haynes drumming, Vince Hunt on bass and Stafford taking over vocal duties. Deep Dark Blue is a 50-minute, thirteen track offering recorded over the past two years (largely due to the illness of their producer Tim Woodward), and it shows Inca Babies' reference points have not changed much over the past three decades. Stafford has a lighter voice than original vocalists Julian Woropay and Mike Keeble, and the music is more refined and accessible, but it still has a pleasingly nasty edge to it as Stafford narrates a series of fabulously wordy tales of darkness and desperation. 'Deep Dark Blue' is the tale of a man chucking his annoying wife overboard on a cruise, and things don't get any lighter with such brilliantly named tracks as 'Monologues Of Madness', 'Bikini Quicksand' and 'Endgame Check Out Club'. Musically, we have Link Wray rumbles, psychobilly blues and steroidal rock and roll all given the Babies' intimate touch with fabulously messy guitars and choking horns adding to the rhythm section's groove and tumble to create something both individual and bracing. If you have to pick moments, the single 'My Sick Suburb' shines with its dancing guitar riff and the shabby jazz of 'Tower Of Babel' is breathtaking but, in truth, there is little here to complain about and much to cherish. Lost Inca gold rediscovered. On 5th November, of course.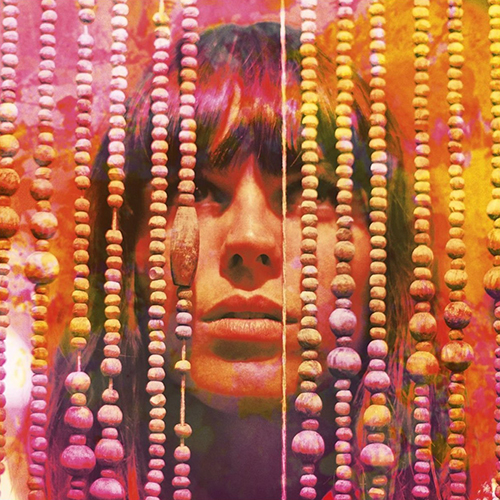 Melody's Echo Chamber - Same
Weird World
Released: 5th November 2012
Coming again soon!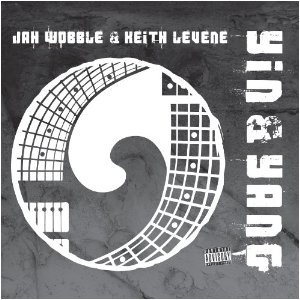 Jah Wobble & Keith Levene - Yin and Yang
30 Hertz
Released: 12th November 2012
The weight of history, eh? With all the excitement about Wobble and Levene reuniting for the first time since the glorious PiL era some thirty odd years ago, it would easy to raise expectations to ludicrous levels. A lot of water has gone under the bridge since those days, and no few recordings laid down, but with Keith freshly clean after years of heroin addiction and John only just turning his focus back to the innovative approach of the post punk years, it is probably a little too much to expect them immediately to produce an album that is going to change the world overnight. Time to sit back, then, take a deep breath and in the cold light of day weigh up exactly what it is the dynamic duo have offered up after so long away. Pleasingly, after no little reflection, the answer is something both intriguing and unique; you just won't hear another record that sounds like this anywhere, and that is always a fine place to start. Wobble and Levene have an acute understanding of musical history and this informs their approach to their art, shaping an impressive new sound that throws out hints of the past and which is certainly embued with all the dramatic power of late seventies deconstructionism, yet remains refreshingly twenty-first century, a point underlined by the inclusion of Wobble's wry narratives on contemporary English society. Add to this a Miles Davis interlude as Sean Corby trumpets his way through 'Fluid', a grinding cover of the Beatles' appalling 'Within You, Without You', and Wobble's omnipresent dub reggae inclinations and it become clear that seemingly contrary forces can not only interconnect, but cling together for dear life in order to create something quite surprisingly solid. Shadow gripping light; Yin and Yang indeed. The bass playing throughout is what you would expect as Wobble rumbles his way through the ten tracks, fearing no barriers and taking no prisoners, while drummer Marc Layton-Bennett also excels, embracing different styles with feeling and an admirable deftness of touch. As for Levene, his contribution is staggering. We'd love to hear this record purely as a guitar track to try and get our heads around exactly what this man has done. He picks out notes that don't yet exist, he daubs and splashes, cuts and shreds, tickles and teases; content to stay in the background even his rhythm playing is stark and forbidding. Coming together as an improbable whole, Yin & Yang is bristly, innovative and right in your face. Hopefully this reunion will continue; there is much here to build on, and the recruiting of a suitable vocalist (Nathan Maverick takes a single track here) could only help. Just don't put all the bloody songs from your EP on the album next time.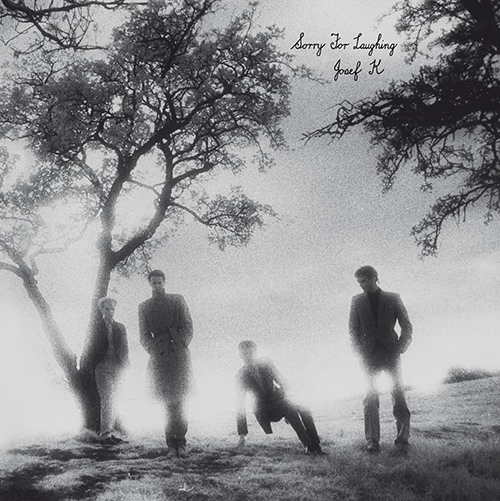 Josef K - Sorry For Laughing
LTM
Released: 26th November 2012
There was a time when the mere whisper of the name 'Josef K' would have grown men going weak at the knees and lowering their heads in reverential awe. So untouchable were they in the minds of the hippest indie kids that their name was almost a forbidden secret, hinted at but never spoken out loud lest any of the great unwashed should learn of the band's existence and dare grasp them in their unworthy embrace. As such, they remain a relatively obscure footnote in the history of alternative music yet have achieved an influence far beyond the limited boundaries of their achievements.
Early independent label Postcard, based in Glasgow, was one of the fabulously diverse labels to spring up in the wake of punk, their initial aim being to release records only by what they considered to be the best band in Glasgow (Orange Juice) and the best band in Edinburgh (Josef K). Both of these groups had a leftfield pop sensibility, being unafraid of embracing funky backdrops to their music yet lacing them with a scything post punk guitar sound. Assuming almost legendary status in its relatively brief lifetime (encompassing just thirteen releases and ultimately expanding to produce records by four different groups), Postcard successfully launched the careers of Orange Juice and latecomers Aztec Camera, and though Josef K never matched the commercial success of those artists, their darker outlook on life and uncompromising approach to their art made them by far the most intriguing of the label's bands.
Inspired by artists such as Pere Ubu, the Subway Sect and touched by the melancholic solemnity of Joy Division, Josef K released two critically acclaimed singles before heading to the studios in November 1980 to record their debut album, Sorry For Laughing, which was due to be released early in the new year as Postcard 81-1. The album never saw the light of day and was quietly scrapped, ostensibly because the band had been far happier with the sound they had achieved recording a single in Belgium which they felt better captured the abrasive edge they achieved when playing live. Only a handful of test pressings ever made it on to vinyl though some of the tracks were ultimately sent to John Peel to be used as sessions. Sorry For Laughing therefore became one of the indie world's great lost albums (despite eventually seeing the light of day as part of a hopelessly rare two album CD release in 2002). Now, for the first time, Sorry For Laughing has been given the stand-alone release it always deserved, in a vinyl-only edition, with the original planned burned-out cover art and a bonus CD of the twelve demos the band recorded in 1979 when they were still known as TV Art and were searching for a record deal.
How the band considered the sound of Sorry For Laughing to be 'slick' and 'flat' is almost beyond comprehension as its twelve tracks play out. Indeed, its double guitar sound captures beautifully the spiky aggression of the best of the post punk bands, while the songs are lifted by a remarkable musical proficiency and a knack for making the most dissonant guitar tones sound like a choir of angels. Paul Haig's resigned vocals add to the pleasingly downbeat mood which Malcolm Ross fails to break through despite his astonishing versatility as his guitar scrapes and spits and empathetically chases the rhythm section through stall and surge. There are so many highlights. Opener 'Fun & Frenzy' drives as if it is late for its own funeral, 'Heads Watch' bristles with venom before dipping itself into the ocean of sparkling virtuosity, the archetypical 'Drone' heaves under the weight of a morass of ideas, and 'Variations Of Scene' takes its place in discordant heaven. Even 'No Glory' emerges as the best alternative take on 'David Watts' you'll ever hear.
If you're a fan of the post punk sound, spiky pop music that both thrills and unnerves, then you can't live without this record. Josef K could quite easily have gone on to forge a successful career on the darker fringes of the mainstream had they not been overburdened by press expectation and the straitjacket of their own puritanical approach to their music. All too quickly they lost momentum and fell apart acrimoniously, leaving the failure to release Sorry For Laughing as one of independent music's greatest mistakes and a warning to all up and coming bands that while compromise may be a dirty word, if you don't learn to bend a little in the wind, ultimately something will break.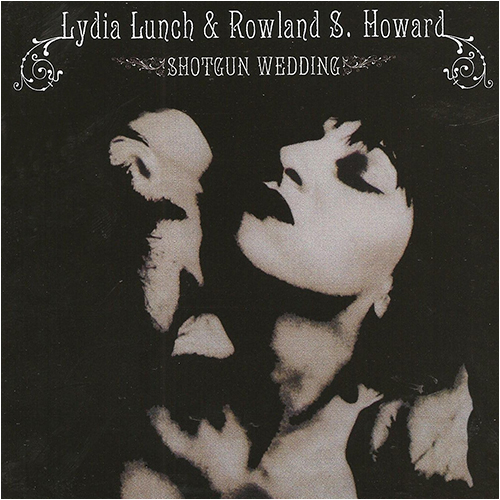 Lydia Lunch & Rowland S. Howard - Shotgun Wedding
Cherry Red
Released: 26th November 2012
When Lydia Lunch first crossed paths with The Birthday Party in New York in the early 1980s, she moved immediately to London to be near them. Hitching up with their remarkable guitarist, Rowland S. Howard, the pair began to open the band's sets with ten minute improvisations, the spirit of which was captured in the shared 4AD mini album release
The Agony Is The Ecstasy
. The pair then recorded a version of Lee Hazlewood's 'Some Velvet Morning' for a 4AD single before undertaking a long and messy attempt to record the album
Honeymoon In Red
, a collection which eventually saw light of day after some seven years of misery and false dawns. These were songs, Lunch recalls, "sung in the key of near death." The pair went their separate ways, but in 1991 Lunch, now living in New Orleans, managed to raise the finances to bring Howard over to the States where the pair began work on a new album,
Shotgun Wedding
. The songs were quickly written at the singer's house and recorded in six days in Memphis in May, in stark contrast to its predecessor, and the result is a much more coherent and appealing body of work.
Though established as one of the early faces of the New York punk movement, and continually linked with the more darker visionaries of alternative music, Lunch's work can be enfuriating at times with the singer mumbling along to interminable drones that seem to lead nowhere, but here she comes alive, no doubt her enthusiasm lifted by the sheer genius of her collaborator. Anything Howard plays on is worth a listen and any up and coming guitarist should take a step back and study the uniqueness of his approach. On Shotgun Wedding Howard demonstrates how to fill a song with glorious riffs while simultaneously taking them off road into unexplored territory; at other times his subtlety is awe-inspiring, the few notes he hits speaking volumes. The original nine-track album here contains three covers including Led Zeppelin's arrangement of the gospel standard 'In My Time Of Dying' where the bombast is replaced by the lightest of touches to create a quite affecting contemporary blues outing. Lunch's fine vocals are perfectly adorned by Howard's sensitive, otherworldly contribution, and the other covers maintain this high standard. Jeremy Gluck's 'Burning Skulls' opens the album (Howard played on the original) pulsating heavily through Howard's spiralling riffs and wayward solos. Lunch again convinces, seething anger, while on 'Black Juju', written by Alice Cooper bassist Dennis Dunaway and included on that band's excellent Love It To Death album, the duo again give the original a good run for its money, their version carrying quite notable power.
The cover versions sandwich six originals, some of which work better than others. Lunch's 'Solar Hex' is driven along by a purposeful vocal which Howard attempts to divert to another planet, Howard throws the kitchen sink into the pleasingly spiky 'Pigeon Town', and the ominous 'Cisco Sunset' hints at Birthday Parties past, guitars coughing and telling the darkest of tales. 'Incubator' builds slowly but maybe doesn't quite finish the job, 'Endless Fall' is intriguingly spidery but leaves unanswered questions, and for all Howard's impressive efforts 'What Is Memory' is dragged down by Lunch's unnecessarily spoken word vocal. Make no mistake, though, this is an impressive piece of work and a few raised eyebrows are a small price to pay for the general inventiveness and refreshing, angular approach. And that is not all as Cherry Red have added some bonus tracks to this new edition, with the admirable 'Some Velvet Morning' included along with five well-recorded live numbers gathered from European and Australian gigs. Seventy-nine minutes of innovative music for eight quid can't be bad and as today is the third anniversary of Howard's death, sadly there won't be any new material from him to enjoy.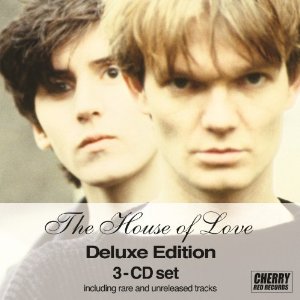 The House Of Love - Same (Deluxe Edition)
Cherry Red
Released: 26th November 2012
When it was released in June 1988,
The House Of Love
was billed as the record that would save Creation Records. It was not a secret the label was struggling financially and it was hoped this album would be the turning point after a series of worthy, but not particularly popular, releases had left the coffers bare. Two previous singles by the band, 'Shine On' and 'Real Animal', had met with favourable reviews in the music press though neither had achieved much sought-after national success, but so confident was boss Alan McGee with his new charges that he allowed the band three times the budget of his other leading acts to record their debut. This type of angst-ridden rock was not a familiar offering from Creation, but The House of Love crafted a sophisticated, contemporary sound built around the playing and effects-pedals of remarkable guitarist Terry Bickers who brought astonishing life to the compositions of singer Guy Chadwick. The songs themselves are full of contrasts. As could be expected from a band named after a book by eroticist Anaïs Nin, there is a deep underlying darkness, though the numerous references to Jesus show a longing for the light and the evident tensions are immaculately framed. It is more often than not Bickers' sensibility which manages to lift a song beyond the ordinary, the guitarist never seeking to impose his presence, but working so delicately it is hard not to be quietly thrilled with the results. The best moment is 'Christine', a brilliant guitar blast, but there are high points everywhere with the band as comfortable when rocking as in their more thoughtful moments.
The album having been unavailable for some time, Cherry Red have now released this 3CD deluxe package in a four-fold digipak which contains all of the band's work for Creation before they signed for major label Fontana. The first disc contains the original album along with the two demo tracks which originally accompanied that release as a bonus seven-inch single. The second disc houses all of the tracks from the band's four singles and the German mini album along with some rare and live recordings. The third disc contains previously unreleased demos and mixes, featuring a good number of alternative takes. The new booklet contains brief notes from both Chadwick and McGee along with a question and answer session with Chadwick and bassist Chris Groothuizen.
Whether demos do it for you or not, this is an impressive package, put together with some care. The alternative takes are interesting, but the real plus is in having the singles available alongside the original album. Only 'Christine' made it on to the long player, and you cannot fail to be lifted by the original recording of the brilliant 'Shine On' (later reworked for Fontana), the storming 'Real Animal' and plangent 'Destroy The Heart'. Though not all of the b-sides tip the scales, many of the earlier tracks manage to hit the right spot and feature the voice and guitar of Andrea Heukamp, originally recruited to capture a VU dynamic, and it is interesting to contemplate how the band would have developed had she not tired of touring in 1987. As it was, without a firm hand to guide them when they stood on the threshold of fame and fortune, they were overtaken by madness and soon became a byword for disfunction, falling apart long before their allotted time. A snapshot of a band with the world at their feet.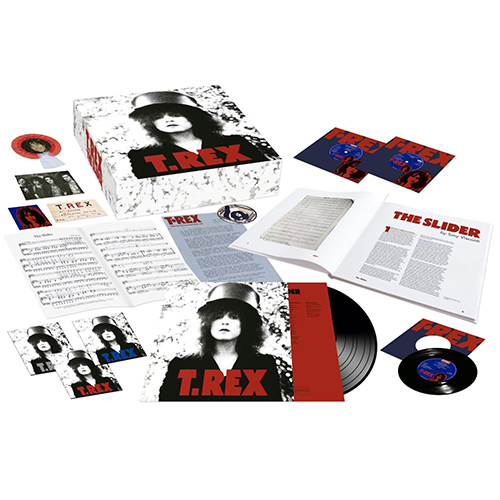 T. Rex - The Slider (40th Anniversary Edition)
Edsel
Released: 26th November 2012
Since his death in 1977, there has been a seemingly unending stream of Marc Bolan releases of intermittent quality and it seems thirty-five years down the line this particular cottage industry is nowhere like running out of steam. If Bolan has belched on tape, it is available on a 3CD collection with comprehensive liner notes and the sheer volume of work made available is as mind boggling as it is frightening. As far as the official albums go, all of the T. Rex releases (bar
Electric Warrior
) underwent extensive revision in 2002, being released in impressive 2CD packages with added albums of alternative takes, and when the fortieth anniversary of
Electric Warrior
was celebrated last year with an all-encompassing box set it was believed the work had finally been completed. Not so. The fortieth anniversary of 1972's
The Slider
is now upon us and yet another deluxe box set has appeared, this time being limited to a mere 2,000 copies and aimed at the obsessive rather than the occasional listener.
Remastered for the first time by original producer Tony Visconti, this collection actually contains five fewer tracks on its two CDs than the 2002 edition, though it complements this with a DVD on which Visconti recalls the making of the album in a new 105-minute interview with Bolan biographer Mark Paytress, and also features TV footage including performances of 'Telegram Sam' and 'Metal Guru' from Top Of The Pops, ITV performance footage of 'Cadilac', 'Spaceball Ricochet' and 'Telegram Sam', plus Bolan's interview with Russell Harty from 1972. Rounding off the DVD is footage of Bolan and Mickey Finn visiting EMI's pressing plant, a TV advert for The Slider and a US promotional film of 'Buick Mackane'. Visconti has also written a special essay for the 48-page hardback book included in the box, which also features an essay by Paytress and reproductions of archive material. Also included in the set, which comes in a sturdy 12 x 12 box, is a 180g vinyl pressing of the original album, its two spin-off singles and a reproduction of the hugely collectable promo-only 'Chariot Choogle' seven-inch single, all in facsimile T. Rex Wax Co paper sleeves. Rounding off the package is a 40-page book of the sheet music for every song, an A2 poster, sticker, plastic carrier bag, sew-on patch, facsimiles of an original Bolan fan club letter, membership card, rosette and concert ticket. Basically, if you've got the money, it's Christmas.
The Slider captures Bolan at the top of his game, hailed as the biggest thing in British popular music since the Beatles, yet just about to fall from the pinnacle of his success; it would be mostly downhill from here, a tumble made all the more calamitous by the singer's over indulgence in narcotics which made him believe he was still producing the goods when the quality of his output was dropping dramatically. The album contained two UK Number 1 hit singles, 'Telegram Sam' and 'Metal Guru', possibly the finest songs Bolan ever recorded, and the album was the first to bear the T. Rex Wax Co imprint, a seal of approval from EMI Records who felt their star was sufficiently important to deserve his own record label.
What can you say about Bolan's songs? A large part of the man's genius was in being able to deliver his collections of nonsense verse in such a way that people not only took them seriously, but believed he had something important to say. It helped massively that in 1972 he was still able to write some blistering tunes, all bent around his eccentric approach to playing the guitar, and could infuse all of his songs with those glorious little flashes, backing vocals and interjections which no decade since has managed to embrace like the 1970s. The Slider may not quite match the shining majesty of Electric Warrior (though it contains nothing as painfully awful as that album's 'Rip Off') but it is laced with quality, from the life-affirming embrace of 'Metal Guru', through the harmonious 'Rock On' with its insanely brief guitar solo, the gorgeously constructed title track and the metal attack of 'Buick Mackane' to the addicitively pulsating 'Telegram Sam' with its glorious bursts of strings. It's terrific stuff and throughout it all Bolan's huskily mesmerising voice never fails to trample right through your defences, laying you bare to the arrant nonsense he is relating. "Call me Rabbit Fighter" he proclaims and you just don't have the will to phone for the police.
As for the extras, as usual it is as you like it. B-sides are necessary additions, but demos don't really thrill the soul, though the inclusion of the sheet music is a fabulous idea and the guitar is out for the first time in ages to get to grips with 'Telegram Sam' at last. The DVD is great; watching T Rex playing from any period is always intriguing, Paytress knows his subject and Visconti, such a crucial figure in the British music scene at the time, is a hugely fascinating character (everyone should read his 2007 autobiography). As for the candyfloss, it brings back memories and makes you smile, but you don't really need it in your life. Having it may be like owning your own lucky dip and a nice, nice thing, but in reality there's very few of you who are going to lash out a hundred quid plus on this eccentric box of tricks. However, don't let that blind you to the fact that The Slider is a hugely important part of our musical heritage and for five quid you can get the standard CD issue and lose yourself in the wonder that was Marc Bolan and T. Rex when the world was a younger, prettier place.
Damned - Damned Damned Damned (35th Anniversary)
UMC
Released: 3rd December 2012
Hot on the heels of the Sex Pistols' anniversary box comes this set, retailing at around fifty-six quid and marking the 35th anniversary of the first punk album of all,
Damned Damned Damned
, initially released on 18th February 1977. Compiled as a 4CD set in a box containing a fanzine-style book with contributions from all four original members, you have to ask whether the effort was worthwhile given the release of Sanctuary's 3CD deluxe package in September 2009 where, for a mere sixteen quid, you get exactly the same three discs containing the remastered album (disc 1), demos, Peel Sessions, singles a- and b-sides, and BBC
In Concert
tracks (twenty-six in all - disc 2), and twelve tracks recorded live at the 100 Club when the band supported the Sex Pistols (disc 3). The only real difference here is the addition of disc 4 which contains an excellent hour-long radio documentary from Steve Lamacq as well as a four-minute interview with Radio One's
Rock On
and another interesting Radio One conversation with Captain Sensible and Rat Scabies that stretches for twelve minutes. Good as they are, all are available on Spotify, so you have to ask yourself the question whether it is worth the outlay of some forty quid just to get these meagre extras.
As far as the music is concerned, these are recordings you should have. Though often regarded as the also-rans of punk in comparison to the Clash and the Pistols, it was the Damned who paved the way for the others with the first punk album and single releases, the Damned who could play their instruments, the Damned who believed punk music should be fast and raucous, and the Damned who remained true to the spirit of the age by signing to an independent label rather than waiting for the majors to come waving their cheque books around. Damned Damned Damned is a blitzkrieg of an album, twelve blistering tracks that will knock you off your feet, with the pressure never easing from the moment Sensible opens proceedings with his throbbing bass intro to 'Neat Neat Neat'. Rat Scabies urges things along with his hypersonic drumming, songwriter Brian James thrashes his guitar to within an inch of his life, and Dave Vanian's vocals remain the embodiment of calm menace, his appropriating of the Shangri-las' "Is she really going out with him?" at the start of debut single 'New Rose' one of the most imspired moments in recorded music history.
The extras are also worth having. The Peel Sessions all have the little jokey asides that distinguish them from the originals ('New Rose' begins with "Are we really 65 in the charts?") and most of them come in a few seconds shorter than the album versions meaning the band played them even faster! The live tracks capture the mood of an age we will never see again, while the b-sides include a version of the Beatles' 'Help' which you cannot help but love, the Damned's 100mph approach showing the old boys how things were really meant to be. The documentary and interviews are intriguing, revealing a real intelligence behind the band, and reopening old debates. Sex Pistol Glen Matlock denies being jealous of the Damned beating them to the release of the first punk records by insisting the Pistols were taking their time to produce something decent, while Sensible counters by accusing the Pistols of producing an album that sounds like Bad Company with Johnny Rotten singing. There's much more fascinating insight, loads of brilliant music and a book to boot. It's all great stuff, but is it worth the price?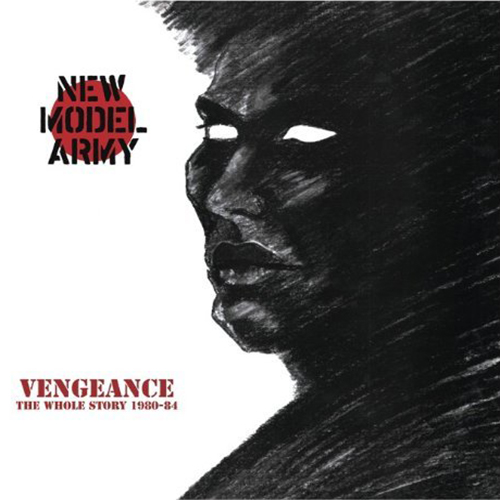 New Model Army - Vengeance (The Whole Story 1980-84)
Attack
Released: 10th December 2012
The arrival of New Model Army into our lives created some upheaval. We watched them play 'A Liberal Education' on television with unfettered admiration. We went to see them live. We went again. And again. And again ... There are very few bands we have seen more than the Bradford boys; very few we have hitched across the country to see; very few with whom we were able to identify so readily. A friend's girlfriend once gave him the ultimatum of her or New Model Army and he chose the latter before hitching up north to catch them live the next day. New Model Army were something different. Named after Cromwell's civil war army and with a singer calling himself Slade the Leveller, they confronted all sides of the political spectrum in the name of equality and justice, hitting out at liberalism's lack of boundaries, expressing their desire to run down Nazi war criminals ("I believe in getting the bastard"), slamming materialism and the unreasonable expectations foisted on youth, despairing at the rush to war and all the time realising they were caught in the trap of smalltown England where their dreams of utopia would ultimately crash and burn. They would remain a voice crying in the wilderness, unable to remain silent, confronting dragons with admirable romantic bravado.
That would have been impressive enough if New Model Army hadn't had the ability to lay bare their humanity with such inate understanding; despairing at the weaknesses to which they were pray but demanding alternatives, taking the punishment this inflicted though clearly revelling in their youth and strength. They embodied the whole conundrum of human existence, struggling under a welter of conflicting hopes and desires, riddled with lust and guilt, wanting a better world but not being sure if they really deserved one. And they dressed these dilemmas in some astonishing music, simply melodic, ludicrously infectious, and built on the incredible bass playing of Stuart Morrow who gave the band's sound a whole new dimension. With Rob Heaton's punchy drumming and Justin Sullivan's stabbing guitar and searching vocals the band produced a whole series of fine records which have lost none of their power over the past thirty years. This new 2CD package released by the band themselves captures all of the recordings made before the band signed (controversially) for EMI and includes the singles 'Bittersweet', 'Great Expectations' and 'Nineteen Eighty-Four' with all of their accompanying b-sides as well as the mini album Vengeance, three collections of Radio One Sessions and nine unreleased demo tracks recorded from 1980 to 1984. Packaged in a hardback cover with a booklet containing the lyrics to the Vengeance tracks, it would be good if this was the start of a series of reissues of the band's other albums (most of the EMI releases are unavailable in the UK), but it is unlikely they would be able to recover the rights to those works as easily.
But if these songs are all we have, then we have enough as the quality of some of the tracks here is simply staggering. Can anyone listen to 'A Liberal Education' unmoved? Has there ever been a better b-side than 'No Man's Land'? Is 'Waiting' the best song ever written? Probably not, but you can't fail to be swept away by the spirit here, the hope of it all, and the sheer unbridalled humanity. And if New Model Army once make you think whether there may be a better path for our lives, then the war was well worth waging.
Top photo: Inca Babies www.incababies.co.uk
October 2012 Reviews
January 2013 Reviews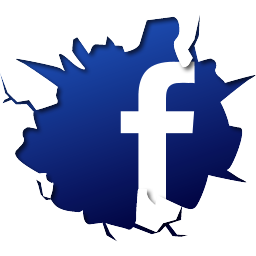 Isolation on Facebook. Like us.

Isolation contact