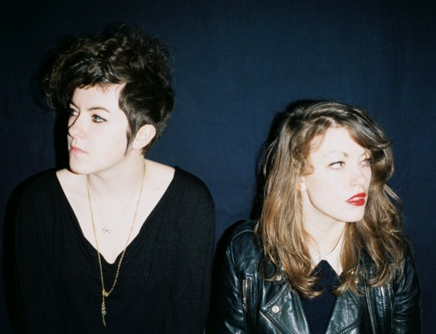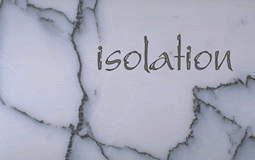 Well, we weren't expecting that
June is normally the beginning of the summer lull, with new releases becoming few and far between, and we weren't really expecting much to happen, but lo and behold, amongst some stormers from the older generation, two new bands have gone and come out with a couple of blinding records. For which we say hooray and about bloody time and pretty much gosh. Let's hope this is the start of something new and exciting and more new blood will step up to wipe away the drivel with which we are incessantly being presented. We've come over all weak. Must lie down ...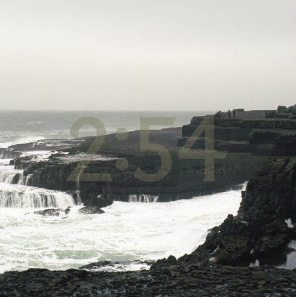 2:54 - 2:54
Fiction
Released: 28th May 2012
How we long for the days when records such as this would not have registered as unusual in any way, when the underground was a haven of dark beauty where you could lose yourself in its coldly comforting embrace, shielded from the plasticity of the commercial world and its contemptible hirelings. Applause, then, for Hannah and Colette Thurlow, together 2:54, who have produced an album of gentle, gothic splendour, tapping into the roots of everything that is good in alternative music and drawing out just what is needed to craft a beautiful record that leads you over long forgotten, overgrown paths by the uncertain light of a waning sun.
As 2:54 guide you on your shadowy journey, broken statues to fallen heroes line the path: Joy Division, Curve, a myriad of 4AD bands; acts who created prizes worth holding on to and made music that thrilled your soul. This is how things should be: the flame passed on, and burning still; an understanding and embracing of the past helping to shape the present. And at its best, this album is stunning. From its Radiohead opening bars, the single 'Scarlet' erupts into a burst of guitars before the gorgeous vocals take over, weaving spellbinding harmonies in the manner of Siouxsie at her majestic best. 'Sugar' grunts into life and guitars stab like an early Cure classic before the counter melody sets in, another layer of ghostly vocals fights for attention, and the whole thing begins over again. The brilliant 'Circuitry' (fittingly seven of the ten tracks have single name titles) opens to doomy guitar bursts and a huge bass line before the light vocals lift it out of the blackest despair only for military drums and an onslaught of distorted guitars to drag it messily to an appropriate climax. This is magical stuff.
If there is any down side, it is that 2:54 can sound a little one-paced and confined. There are plenty of gorgeous touches, but few that break the mould or are likely to draw much blood and a little more of a nasty edge could only have helped. It opens itself up to the criticism that too much is measured, with a little of this here and a little of that there to fit in with the overall vision of what such a record should be. (The band's name was apparently taken from the timing of a particular point in a Melvins song the sisters both liked and it is unfortunate that there are exactly 2.54 centimetres to an inch). It would be wayward to say this record lacks passion, but at times it lacks some fire: it is brooding and atmospheric, but not worryingly dangerous. Nevertheless, 2:54 is a creation of undoubted beauty and an increasing rarity in these shallow days. It is hard to do anything but applaud and if the next album bites a little more, it could shatter worlds. By some way, the best album from a new band this year.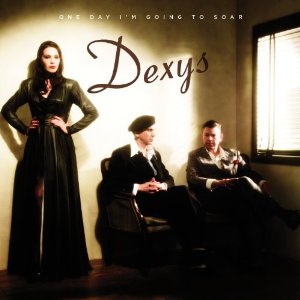 Dexys – One Day I'm Going To Soar
BMG
Released: 7th June 2012
There must be something in the air this year as it seems every band there ever was is reuniting to record and release new music as if having one last throw of the dice before bowing to some momentous final judgement. Of course, this is one symptom of the current void in the music scene where very few young bands are offering anything of any substance to grip the nation's consciousness, and the latest to climb back into the ring are Dexys, some twenty-seven years after the release of the insanely brilliant
Don't Stand Me Down
and thirteen years after Kevin Rowland's well publicised solo album of cover versions,
My Beauty
. Having cleansed himself of the cocaine and relocated back to London, Rowland has reunited with former original Midnight Runners 'Big' Jim Paterson (trombone) and Pete Williams (bass), whilst also recruiting fleeting former member Mick Talbot (keyboards), once of the Merton Parkas and the Style Council, and his latest outfit have produced eleven tracks here, co-written with both Talbot and Paterson, as well as other such luminaries as Sex Pistol Glen Matlock and Alex James of Blur.
"I don't show much of myself in life / But in my music I tend to put it all in / It's like I got a need to get it all out of me," Rowland narrates in the brutally honest closing track 'It's OK John Joe', and we know from experience that no Dexys album is ever just a record release but an explosion from Rowland's innermost being, infused with a potent mixture of joy and pain, emotional turmoil, confession, doubt and no little swagger. Four albums in thirty-two years reveals the cost of it all, but would any of us want to change him in any way? One Day I'm Going To Soar is a fitting addition to the canon, a record that will not fail to raise some eyebrows, some laughter, and an awful lot of spirits.
Musically, Dexys used the vacuum of the post punk music scene to give sixties soul a new relevance in the 1980s, and there are plenty of echoes of the horn-drenched passion of the Searching for the Young Soul Rebels era; the proclamatory opener 'Now' and the bustling 'Free' are vibrantly uplifting, but Rowland has far more on offer here, enticing the listener with the lusty jazz lounge cocktail of 'She Got A Wiggle' and the forties crooning of 'I'm Thinking Of You'. Despite his prolonged absence from the fray, it is clear that Rowland's writing skills have continued to evolve and he seems more at ease with his own voice, giving the whole a confident, even comfortable air. Not that this is ever easy listening: this is crafted, impressive stuff with beautiful arrangements and thoughtful construction. Yet the highlight is when the singer pours out his thoughts on love in a two-song duel with vocalist Madeleine Hyland. 'I'm Always Going To Love You' and 'Incapable Of Love' have you laughing out loud and shaking your head in bewildered admiration at the sheer nerve of it all. But through the laughter comes the realisation that Rowland may be treating the subject in an light-hearted way, but he is revealing fundamental truths about a damaged soul and though he is able to accept who and what he is, there will never be any redemption. "I know about using people until I tire of them," he admits later, but let's hope the new Dexys are able to build on this fine beginning before Rowland again heads off into the darkness.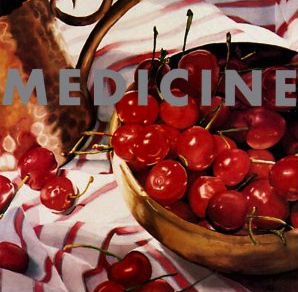 Medicine - Shot Forth Self Living / The Buried Life
Captured Tracks
Released: 7th June 2012 (US 14th May 2012)
American label Captured Tracks continues to make available some of the great music of indie era, with their latest project being a remastering and repackaging of the first two albums by Medicine, Brad Laner's noise merchants from the San Fernando Valley. With a more comprehensive box set from the band not apparently available over here, we have to make do with the revised 2CD and 2LP reworkings of 1992's magnificent
Shot Forth Self Living
(reviewed in our look at Creation Records
here
) and the following year's
The Buried Life
which was always tricky to get hold of in this country. The debut album comes with six extra tracks including an earlier working of the excellent single 'Time Baby' and another whole disc containing nineteen extras, demos and live recordings amongst the spoils.
The Buried Life
is matched with five extras, including the single version of 'Never Click' and its bonus disc (again with nineteen tracks) includes unreleased recordings, live numbers, demos and sessions.
At the heart of Medicine's work is Laner's distorted guitar work which is played off beautifully with the intertwining vocals of Beth Thompson and Laner himself. At its best, they are untouchable and it was an anxious wait to see whether the band could follow their debut with anything as magical. Fortunately, The Buried Life did not disappoint, though occasionally the direction of the music veered away from the expected with clear echoes of My Bloody Valentine in tracks such as 'The Pink', 'Babydoll' and 'She Knows Everything' and the dancier element of contemporary British independent music in 'Slut'. This is all fine, but it is when Medicine are being themselves that they really impress, 'Never Click' in its full six minute glory is a simply gorgeous wade through blissful waters, 'Beneath The Sands' whispers and howls its own magnificence, and 'I Hear' spits in the face of any doubters.
Of course, being Medicine, it doesn't all quite fit perfectly. 'Emmeline' is a waste of time and space and the gentle, string accompanied 'Lie It Down' a little incongruous. But all in all, The Buried Life was a fine second album and it was only a pity the band ground to a half following their third outing, Her Highness in 1995. Available only as imports these aren't cheap, but they are records you need to have in your life. And the artwork is great. Well worth an investment.
A Place To Bury Strangers - Worship
Dead Oceans
Released: 11th June 2012
From old school American noise merchants to the current version, New York trio A Place To Bury Strangers have followed up the release of February's impressive 'Onwards To The Wall' EP with their third album proper and the band's first since 2009's Exploding Head. Having left Mute after one album to sign for Dead Oceans, APTBS's career seems to have stalled a little since they first appeared in the UK in 2008 to much critical acclaim, with the new album creating very little comment in the media, and NME lazily brushing it aside without even managing to feature the correct album sleeve. Worship is actually rather good, ranging from the blistering, warped punk of 'Revenge' and the madly galloping 'Why Can't I Cry Any More' to the morbidly slow and painful 'Dissolved' and edgy, single-minded 'Slide'. APTBS's approach is not dissimilar to bands such as The Jesus & Mary Chain, in that Oliver Ackermann narrates his straightforward vocals as if oblivious of the fantastic swathes of noise that surround him and, on occasion, he acquires a noble insouciance as the world collapses all around. Every song here is blistered by stunning guitar effects that never fail to dazzle and it's great to hear such devastating bursts of controlled noise in what must now be considered a very old school approach – not noise for noise's sake, but a structured chaos with just the right amount of confusion thrown in. And who doesn't love songs that just stop when they have had enough, as does the opener 'Alone'? Worship is a terrific record: it's noisy, its grinding and aims right for the throat and that's alright by us.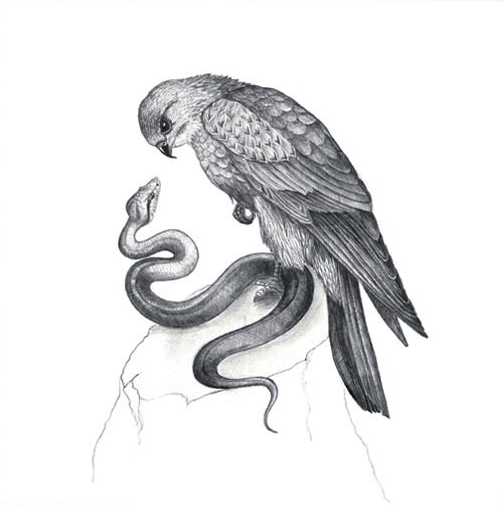 Savages - Husbands
Pop Noire
Released: 29th June 2012
OK, this is not an album but a seven inch vinyl single offering the first recorded works of London's Savages and it's well worth getting your hands on a copy before they all disappear and start selling for a small fortune. An explosion of post punk splendour, 'Husbands' is driven along by a pulsing bass and punctuated by storms of guitars, all complementing the excellent vocals of Jehnny Beth relating a grim tale of alienation, and it all succeeds in creating an air of dark intensity that is so seldom found in music these days. No doubt much will be made of the fact Savages are all women (as if women had not made some of the greatest music of the past three decades) and it will be hard to get through a review without mentioning Siouxsie and the Banshees, who, to be fair, are an obvious reference point, something that can be underlined by the flip side of the record 'Flying To Berlin' which lives up to its connotations by resurrecting early 1980s Cold War edginess with its mesmeric razor guitars, courtesy of Gemma Thompson, and a splendid bass line from Ayse Hassan who, along with Fay Milton on drums, doesn't give an inch to ease the building pressure. This is a band who work seamlessly to create gorgeously dark moods and, only having been together for about twenty minutes, will no doubt grow and grow. Savages bring much joy and no little relief as they are exactly what the world has been crying out for. The band are touring in July and August so get to see them in a small venue while you can. Glory awaits.
Top photo: 2:54 (www.twofiftyfour.net)
May 2012 Reviews
July 2012 Reviews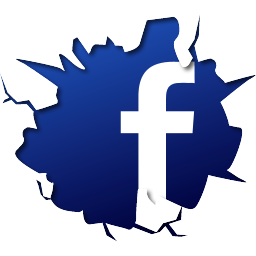 Isolation on Facebook.
To receive our updates, please 'like' this page.