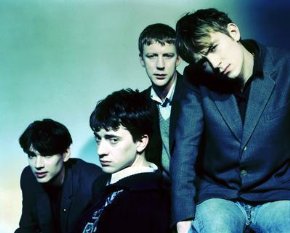 Reviews
July & August 2012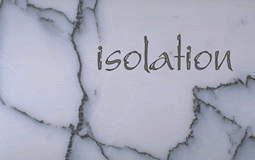 Turning into a pretty decent year
July was pretty much dead for interesting new releases as expected, but August was a little better and it's good to see that 2012 is shaping up to be a much better year than its predecessor. Bands new and old have been putting out some decent stuff, there's been some memorable gigs and hopefully we'll see the year end on a massive high. I wouldn't bank on the latter though ...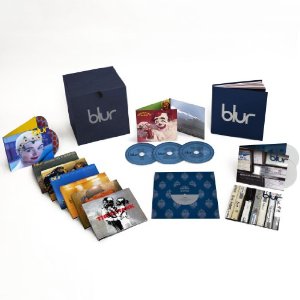 Blur - Blur 21
EMI
Released: 30th July 2012
There is little doubt of Blur's place in the pantheon of alternative music. Despite the doubters – and there were many – this conflation of personalities, styles and influences who never seemed to fit comfortably together, nonetheless attracted unswerving devotion while notching up eleven top ten singles (including two number ones) and five number one albums. Bordering on indefinable, their shifting approach to their music was a result of their attempts to balance a growing natural maturity with well reported internal divisions that continually threw them off balance. But as they fought and stumbled, they managed to remain close to the hearts of the public and when hints of new recordings came to light recently after nine years of silence, the excitement was palpable. It now looks likely there will be no new album, but in recognition of the band's notable career, this box set has been compiled twenty-one years on from the release of their debut album,
Leisure
.
Make no mistake, Blur 21 is a decent package and can justly claim to be the definitive anthology of Blur's career. Housed in a well thought out material-covered box, contained within are remastered versions of all seven albums, each coming with a bonus disc featuring every b-side from every single and EP release as well as non-album singles such as 'Popscene' and the fan club single releases. This in itself brings you an astonishing 115 extra tracks to which you can add four more discs of demos and rarities, three DVDs of live performances, a seven-inch single of an unreleased Seymour track and a hard-bound book. Each box also includes a code to download all the audio contents as high-quality mp3s. Nice work indeed.
Blur's history is really the story of independent music in the 1990s. Arriving on the scene at the back end of the Madchester era and the dawn of Shoegazing, they rode the Britpop wave, embraced its more introspective aftermath, and fell apart at the end of the decade, possibly the lowest ebb ever for alternative music, and though some of Blur released the band's final album Think Tank in 2003, it was clear the race had been run.
August 1991's Leisure was bi-polar in mood, momentarily bubbling with life-affirming joy before sinking into alarming melancholia with downbeat numbers such as 'Sing' and 'Wear Me Down'. Musically, too, it see-sawed, ranging from the dance-orientated tunes 'There's No Other Way' and 'Bang' through the sixties psychedelia of debut single 'She's So High' and the excellent 'Bad Day', to the Shoegaze guitar washes of 'Repetition' and 'Fool'. The three singles taken from it had mixed success, though one top ten hit brought them into the public's gaze, but on its release the album was regarded as a critical disappointment despite there being much to commend it. With the record label pressing the band to pursue the Madchester sound which had graced their two most successful singles, Blur did completely the opposite, with May 1993's Modern Life Is Rubbish remaining free from any trace of a groove. Having embarked on a long US tour just as Nirvana had stormed to prominence and made them an irrelevance before they had even begun, Blur turned their eyes homeward and began to focus on capturing snapshots of British life, both in their lyrical outlook and by referencing in their music such quintessentially British bands as The Jam, The Small Faces and The Kinks, producing what in truth was literally 'Britpop' in the face of American indifference. The new album was a much more coherent affair than its predecessor, housed in a sleeve featuring a painting of the speed record-breaking steam locomotive 'Mallard', hinting that Blur were steaming ahead into new territory, but remaining resolutely at home. Three singles broke the top thirty, though they should have done better as two of them were particularly excellent, 'Chemical World' both hard-hitting and harmonious, while the Bowie-by-numbers 'For Tomorrow' remains one of the best things they ever recorded.
Eleven months later in April 1994 Parklife showed the band had not only refined their new direction, but had made it more melodic and accessible. A loosely connected series of vignettes of British life, few albums had ever come closer to capturing the mood and spirit of the Kinks' classic 1967 album, The Village Green Preservation Society, though whereas Ray Davies' masterpiece had flown in the face of prevailing winds and had sunk without trace commercially, Parklife touched a chord with the mood of the nation and stormed to the top of the charts, going platinum four times in the process. The synth pop of 'Girls And Boys' secured the band's place as big hitmakers, though the astonishing 'Parklife', narrated by actor Phil Daniels, probably secured their place in musical history as one of the brightest and most innovative bands of their generation. Despite four singles being lifted from the album, all of which did a job, this still left twelve other tracks of generally fine quality. The careering 'Tracy Jacks', the charmingly wistful 'Badhead', and the bubbling 'London Loves' with its understated keyboards and fine work from guitarist Graham Coxon, showed there was plenty left in the tank.
If Blur had any doubts about following up such a giant of an album, they showed no signs of it when The Great Escape followed in September 1995. A series of snapshots of the darker side of British life, the album focused on detachment and isolation, most of the lyrics touching on loneliness, something lyricist Damon Albarn later confirmed was largely autobiographical. Musically, The Great Escape was more intricate than Parklife and though it may have lacked some of the charm of its predecessor, much of it is extremely good and songs such as the singles 'Charmless Man' and 'Country House' (Blur's first number one single) were marvellous creations. As the highy lauded album again registered platinum sales, the only downside to the band's success was the effect it was having on Coxon who was increasingly alienating himself from the rest of the band. The guitarist wrote to Albarn saying he wanted to make 'music that would scare people' and to 'be part of a band that meant something that he believed in.' Albarn himself was keen to change direction and make music through which he could more easily bare his soul, rather than continue with a succession of detached narratives. The result was a complete change of style with the Blur album, released in February 1997. Musically owing more to grunge and lo-fi, or even the sounds Blur naturally made when playing live or jamming in the studio, Coxon is in explosive form as the band unleash a series of punishing rockers and deconstructed slow-burners, though Albarn's natural ear for melody still manages to make the whole appealingly accessible. Many thought this was a deliberate attempt at uncommerciality, but Blur became the band's third successive album to hit the top spot in the charts, with the anthemic 'Song 2' helping to break them in America for the first time. The same song reached No.2 in the UK singles chart, following on from 'Beetlebum' becoming their second No.1 hit. 'On Your Own' reached No.5 and 'MOR' No.15 as contrarily Blur became the band's most successful album of all time.
The drift towards experimentation continued with March 1999's 13, which was largely pieced together by producer William Orbit from studio improvisations. The band's most openly emotional record, it was little more than the sound of Blur collapsing as personal relationships both within and without the confines of the band fell into disarray. Described by Coxon as a 'blood-letting' it was painfully raw, but somehow uninhibiting, leading to some extremely imaginative playing and an album of quite notable maturity. Again the record buying public sent the album straight to number one, with the gospel-tinged lament of 'Tender' reaching No.2 in the singles chart. 13 was more or less the end of the band. With Albarn involved with his Gorillaz project and only returning to Blur as he felt it was expected of him, work eventually began on Think Tank. Coxon failed to make the early recording sessions, struggling with his alcohol habit in rehab, and when he finally arrived on the scene, a lot of the album had already been written and his frustrated bandmates thought it better if he left them to it. The finished article has its moments, but guitar bands without guitarists, are by nature in a dismal situation and so Blur sadly went on their way with what might have beens ringing in the air.
There's over eighteen hours of music here, nearly six hours of it previously unreleased, and to work through it all is to embark on a fascinating journey tracing the birth, growth and collapse of one of the nation's best-loved bands in intimate detail. At around £130, it ain't cheap, but at around ten pence a minute it doesn't seem so bad.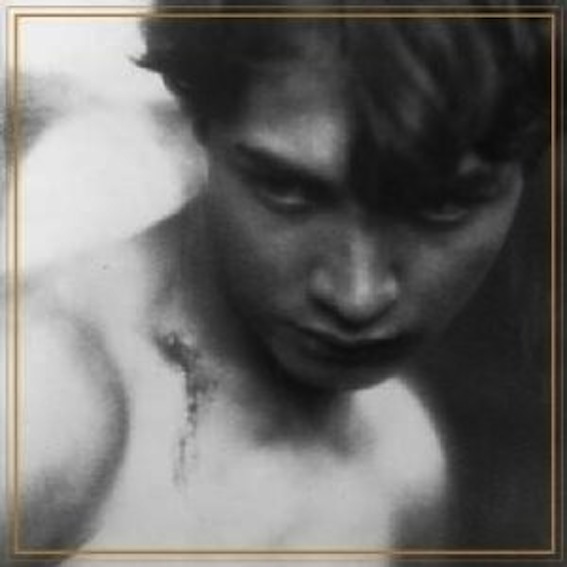 Holograms – Holograms
Captured Tracks
Released: 6th August 2012
The American label Captured Tracks has proved itself to be pretty sound over the past few years and has pulled off a bit of a trick by snapping up Swedish proto-punksters Holograms in front of any of its British counterparts and now follow up March's limited 'ABC City' seven-inch single with the release of the band's self-titled debut album. Having had appetites whetted by Savages' marvellous debut last month, Holograms also reveal themselves to have an inate understand of the post-punk dynamic and how to construct an all-consuming mood of menace, here built around threatening guitars and hollow vocals unfolding tales of desperation. In many ways this album echoes those by some of the more obscure of the underground early eighties' post-punk outfits, such as In Camera, but the approach is not so narrow; its wider focus incorporates seventies' punk sounds with even some later street punk thrown into the mix. The secret, however, is in maintaining a coherent mood despite this variation and Holograms achieve this effortlessly, infusing everything with a convincing blankness, a thrilling reminder of better moments from better days. Apparently meeting in run-down streets working at dead-end factory jobs, Holograms' music echoes the drudgery of that hopeless existence, while shaping it into something quite beautiful in its utter desolation. They are at their best when at their starkest, the opener 'Monolith' setting the scene, a classic of the genre, bursting into energy from bleak beginnings, but failing to force its way out of its self-imposed prison. 'Orpheo' is as trapped, held in place by a repetitive guitar loop, reinforced by the saddest of keyboards, and dying to the repeated lament of, 'We're running out of time." 'A Tower' completes the trilogy, a two-minute stormer that could have come straight out of the 1981 4AD archives. Add to this hints of the ragged assurety of the Libertines ('Astray' and 'Fever') and the edgy dynamics of the prime time Cure ('Memories of Sweat'), and there is much here to embrace. Even at their most generic when they venture into chugging punk territory as on 'Chasing My Mind', the song is given another dimension by fairground synths, and the street punk 'ABC City' is lifted by the most glorious and unexpected of guitar solos. Albums such as this are rarities in 2012; it's a remarkable thing and well worth investigation. Sod it, just buy it. This year is getting better and better.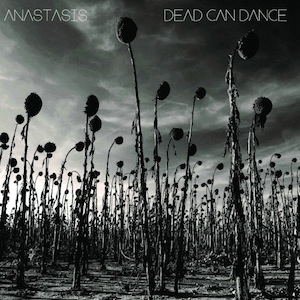 Dead Can Dance - Anastasis
Pias
Released: 13th August 2012
In this year of resurrections, Dead Can Dance are the latest act to emerge from the underworld with new material, some sixteen years after 4AD released their last offering, Spiritchaser. Their eighth album in twelve years, this had seen the band's sound reaching out to encompass a wider vision of world music, the final stage in their progression from mythical Greece, through medieval Europe, to the Middle East, the Orient and beyond. Though in places Anastasis echoes this journey, there is much linking it with their 1984 eponymous debut which stepped out of nowhere to summon forgotten shades of the classical world. It is still astonishing to listen to early tracks such as 'Frontier' and 'Threshold' where Lisa Gerrard's other-worldly vocals soar to capture the calls of ancient civilisations before quickly melting back into the mists of time. And where her voice thrilled the soul, Brendan Perry's narratives echoed forlornly, his hollow tones and measured delivery perfectly capturing the desolation of civilisations lost, heroes fallen and hopes denied. The cover of Anastasis depicts a field of dead sunflowers and, of course, nothing has altered. How can you change the past or remodel half remembered dreams? All of Perry's songs sound the same; capture the same moods with the hint that behind the helplessness of mortal existence something greater is pulling the strings. An inescapable destiny. There truly is a gothic splendour to it all, underlined by the trumpeting of ancient horns, strings sweeping like ghosts and inexorable, rattling drums. Gerrard's voice retains its magic, yet loses some its ethereal charm through the epic nature of the songs. Only one track here is under six and a half minutes, 'Kiko' passes over eight, and rare duet 'Return Of The She-King' is little more concise; the whole assumes an empyrean magnificence rather than offering bewitching fragments of earthly delights. This may rob Anastasis of some passion, but it is pretty as hell. It would be difficult to listen to this record and not be moved to some extent. It has an enveloping elegance that can only be admired and if there is poetry in your soul, this will find you out.
Bloc Party - Four
Frenchkiss
Released: 20th August 2012
Having reached an impasse following the release of the unconvincing
Intimacy
album in 2008, Bloc Party, once the brightest new kids on the block, fell into disarray and it seemed unlikely the original four piece would ever reassemble to make new music. Tales of paranoia and suspicion abounded when it was rumoured singer Kele Okereke had been ousted by the group, but this appeared to be a case of media manipulation when the release of
Four
was eventually announced, the main worry then being whether the goup would continue on the path towards dance music which had begun with
Intimacy
and continued with Okereke's 2010 solo album
The Boxer
. Thankfully these fears are dispelled with opener 'So He Begins To Lie' which blasts off at different angles all at once, revealing the band at their spiky and awkward best, appealingly unlinear, weighty and simply ending when it has had enough. Russell Lissack shines, and his skewed guitars are the undoubted star of the show throughout, not only birthing a harder and more fearsome Bloc Party, but stretching the boundaries of intricacy and experimentation while not quite breaking through into new territory. Thus, we have a recognisable Bloc Party sound, but a totally new approach. '3x3' is driven madness, Okereke soaring from dangerous whisper to desperate wail in the album's dramatic high, while 'Kettling' stings and crushes with fearsome intensity, the suffocated vocals failing to break through Lissack's sonic weaving. Not that the guitarist has it all its own way. Okereke sparkles on the beautiful 'Day Four' with its more familiar, lighter approach; his vocal is simply gorgeous and the band restrained until embarking on a quite lovely outro that sounds like dancing gold. Despite the ferocity which adorns much of this album, the band can still capture tenderness and when Lissack is content to simply complement the rhythm section rather than fly off in all directions, the gentler, more sensitive side of the band emerges. 'Truth' is another touching moment of tenderness and 'The Healing' a dreamy, Shoegazing wander through summer days. There are very few lows. The Beatles' blues of 'Coliseum' raises an eyebrow, the rather plodding 'V.A.L.I.S.' is a little tiresome, and the punk explosion of 'We Are Not Good People' is either a step too far or a work of genius, but these are minor grumbles.
Four
is a terrific record, recorded simply and cleanly and a mighty statement that the boys are back. Bigger complaints are that the autumn tour touches neither Brighton nor London, and the artwork for the album, usually one of the band's strong points, is awful.
June 2012 Reviews
September 2012 Reviews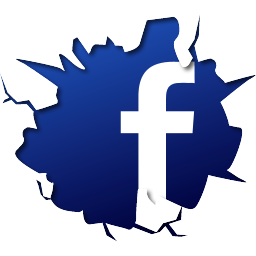 Isolation on Facebook.
To receive our updates, please 'like' this page.