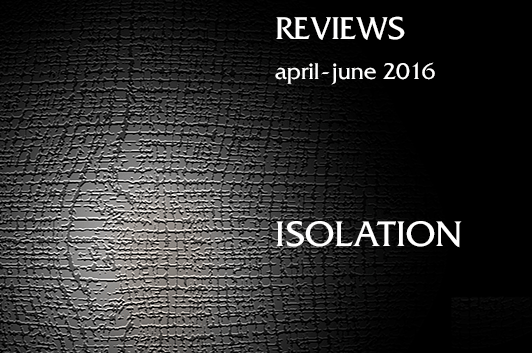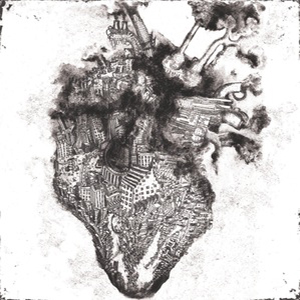 Velcro Hooks - Velcro Hooks
Howling Owl
Released: 1st April 2016
Not exactly prolific these Velcro Hooks. It's some four years ago now since we were swept away by their mini album Gymnophoria and the band's silence over the intervening months rather threw out the hint they were no longer an ongoing concern. The announcement from Bristol's Howling Owl label this year that the Hooks had finally recorded their debut full length album came as a welcome surprise and it only takes one listen to discover that the band pleasingly have not moved on to pastures new and are still writing wonderfully twisted guitar pop songs with more than a hint of Pixies in them, seasoned with mild scrapings of Mary Chain moments and flakes from a number of obscure and damaged sixties psychedelic outfits. The album opens beautifully with the screeching and whistling 'Leaves', gently sung to an intense backdrop of guitar noise which builds nicely, if predictably, though sometimes the accepted path is the correct one to follow. The charging 'Severin The Mind' is possibly the highlight of the whole collection, with its hollow, narrated vocal attacked on all sides by soaring guitars. 'Wheatglove' opens to a Kim Deal bassline and continues with a Black Francis vocal, intonation perfect, and it's hard to warm to the track because of this until the mangled guitar interlude swerves the song out of Pixies territory. 'Chinchilla Woman' again opens like a Pixies pastiche and stays firmly on track; it's good but lacks invention and originality, which is also true of 'Mid Of May' which has some nice guitars but sounds too much like a number of limited Creation bands to hit home with any power. 'Molly's Revenge' treads the same paths, though is a little more convincing, dislocated at the hip as it is, while 'Drive' is pleasingly solid and imposing with nice Bobby Gillespie drumming. The gently simmering 'Marshfly' is again rooted in the sixties but carries a simple beauty, while 'Galaxy Police Club' actually came out in November 2013 as a limited edition of one hundred seven-inch singles and it's a classy, busy racket with a psychobilly beat and torrents of mad guitars. Album closer 'VCR' is a gentle, psych ballad which ends in a noisy outro which is pleasant enough. Hmmm, the downsides here are mere niggles as this collection is a great listen with far more high points than low. If Velcro Hooks were not so blatant about their influences and climbed out of the sixties, they could well be unstoppable.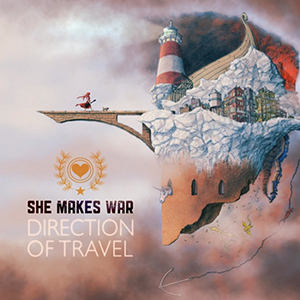 She Makes War - Direction of Travel
Same
Released: 8th April 2016
Laura Kidd's third album has taken four years to come to fruition (minus one day), a pretty turbulent spell in the multi-instrumentalist's life where she failed to set down roots, and built this collection slowly, recording in Bristol, Brighton and London. If her life was going through an unsettled phase, the only hints here are lyrical ("I'm waiting in line. He's taking his fucking time. I'm not doing all right. I did some crying on my friend last night") as Direction of Travel certainly doesn't lack direction, infused as it is with a unity of purpose and spirit. Musically, Kidd produces mildy jagged indie rock, playing every instrument bar some strings and drums, and adds vocal contributions from Tanya Donelly and Mark Chadwick to two of the tracks. Vocally Kidd often reminds us of an estuary Julianne Regan as there is a sweetness to her voice that sooths away the jagged edges of the music, yet the painfully personal nature of the lyrics – with an abundance of dropped 't's – keep the songs much in the contemporary world and thankfully far from roaming off with the pixies. Opener 'Drown Me Out' is very much of this ilk, and one of the highlights of the collection, lit by dancing guitars, while 'Cold Shoulder' dips and swerves to some classy backing vocals, very much a feature of the record. Indeed, there is not an unaccompanied vocal here, as all are draped with backing or at times double-tracked, though it never sounds that Kidd is wary of letting her voice stand alone and the double-tracking on 'Stargazing' is particularly gorgeous. Also working well are Kidd's darker numbers, with the bleakly resonating 'In Cold Blood' radiating ice, while 'Paper Thin', featuring Tanya Donelly, carries its weight in its lyrical starkness, "I was told I feel things too much, but I know it hurts to be touched". Ouch. Lovely stuff. Personal, painful and pretty, this is an intelligent, intense and captivating collection.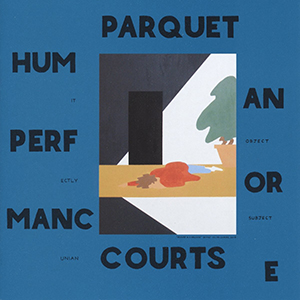 Parquet Courts - Human Performance
Rough Trade
Released: 8th April 2016
Five albums in five years is a pretty good return, and Human Performance sees Parquet Courts at their most convincing yet, proving that there is still much to be taken from the more straightforward rock end of the alternative spectrum. This is a better produced offering from the band whose previous recordings have often been hampered by their DIY ethics; perhaps this is the influence of Rough Trade who have now taken the band on board, but it enables the listener to focus more fully on the songs. It's a significant departure from 2015's abrasive Monastic Living and features songs from all of the band's members, making it a supreme collective effort that certainly reaps dividends. Singer Andrew Savage is as unsettled as he is wordy and the lyrics are personal, political and astute. All life is in here as Parquet Courts lay themselves bare and it is impressive to behold.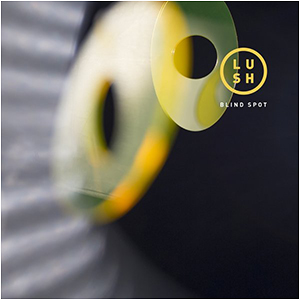 Lush - Blind Spot EP
Edamame
Released: 15th April 2016
Following on from 4AD re-issuing the Ciao! compilation in November 2015, and the production of the Chorus 5CD box set and its vinyl counterpart, Origami, Lush bring their story up to date by releasing their first new material in twenty years. It's good to see the band have not compromised on production values, employing Chris Bigg to produce artwork every bit as effective as his work in the 1980s and 1990s, and the Blind Spot EP, available in gatefold packages as a CD or ten-inch vinyl, does not look out of place when compared to the lavish box set productions. If their designer hasn't changed, it is pretty clear from the off that Lush have not changed either. Three seconds into lead track 'Out Of Control' and there is no mistaking which band is at work, the song sounding like a cross between Spooky's 'Covert' and 'Monochrome' and definitely falling into the realm of Lush's more melancholic moments. Emma Anderson's music rises and falls in a pleasing familiar pattern while Miki Berenyi's vocals mirror the ebb and flow without ever over-stretching. The classic Lush chimes are so familiar you would swear this was a track from an early album you just couldn't place and that is no bad thing. Lush may not have moved on over the decades, but did we really want them to? Would they still be Lush if they had? The downbeat mood spills over into 'Lost Boy' and 'Rosebud' where the pain in the lyrics never affects the unemotional vocals; Berenyi is able to dissect the most intimate of emotions with only the merest hint of a frown and that was always part of Lush's charm. 'Burnham Beeches' is almost indecently brisk, using dual vocals to good effect, and even the horns fail to disguise the classic Lush song construction. Sad, weary, observant and prettily cutting, it seems Lush are enjoying middle age as much as they enjoyed their youth. We should be thankful for that. It's great to have them back.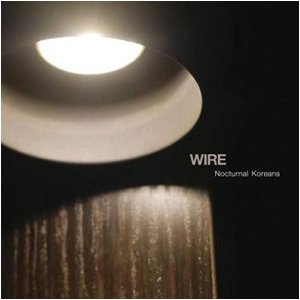 Wire - Nocturnal Koreans
Pink Flag
Released: 22nd April 2016
Such was the impact of Wire's 2015 self-titled album, wisely the band have been quick to follow it up with a new eight-track, twenty-six minute collection which only serves to underline that the post-punk veterans are in a rich vein of form and making some of the most impressive and important music of their careers. Nocturnal Koreans is a collection of songs that failed to make it on to the previous landmark album, not through their lack of quality, but because the band have a refined sense of what songs fit into which places; the tracks on Wire lent themselves to live performance whilst these ones are studio creations where no boundaries are set in enhancing the basic sound. To the layman, the difference is not always immense. This is not Wire with knobs and whistles; the eight songs are not far detached from their simpler predecessors but they do embrace more experimentation which is far from alien territory for this band, and far from unwieldy in their hands. Wire at their best are almost untouchable. Whereas they tore the world apart with 'Harpooned' on their last outing, here they achieve a similar impact with the angular beauty of the half-submerged 'Pilgrim Trade', the forceful blast of 'Still', and the gently distorted filigree of 'Forward Position'. Title track 'Nocturnal Koreans' is possibly the most straightforward number here, driven by Robert Grey's unmistakeably metronomic drumbeat and lit by flashing keyboards as Colin Newman sings in his own inimitable style. It's the closest thing to the Wire collection, with 'Numbered' and closer 'Fishes Bones' the furthest away. We won't mention the fact the former momentarily reminds us of Buggles, while the latter, narrated by Lewis, boasts some nice almost-punk guitars and an awkward twisted frame. Wire have been and remain an important band and it is a delight to see them still overflowing with ideas and creating contemporary music of such depth and quality. Younger bands take note.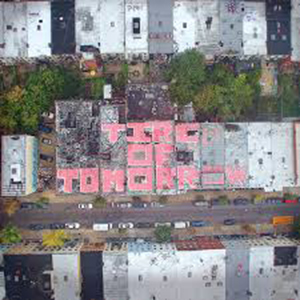 Nothing - Tired Of Tomorrow
Relapse
Released: 13th May 2016
It is just over two years since Nothing released their debut album Guilty Of Everything which rather took our breath away with its intriguing iron-fed shoegaze sound. The intervening period has been a turbulent one for the band, so much so that at times it appeared as though this follow-up release would never happen, but Tired Of Tomorrow is now out on the US label Relapse, death metal aficionados, after the band first left them and then returned to the fold. If you expected Nothing to follow their debut with a blistering response to the critical acclaim it garnered (and we did rather) then you couldn't be further from the mark, for Tired Of Tomorrow flows very much in the same vein as its predecessor, swathed as it is with shoegaze soundscapes and underscored with an injection of partly concealed menace. It's a pretty thing, a gentle grower, that at times has you drifting along without a care in the world ('Nineteen Ninety Heaven', 'Everyone Is Happy') and at others has you clenching your fists in affirmation ('Eaten By Worms'). Crowned by the title track, a ballad whispered to piano and strings, Nicky Palermo's tales are resolutely downbeat, but infused with sadness and acceptance rather than violence and protest. Beautifully framed, his words become dark poetry, at times moving, "Sifting through decay, rejoice if we are allied. But our everything is empty on the inside". It's nice stuff in a collection filled with highlights such as the splendid prog solo in the brittle 'The Dead Are Dumb', the shimmering layers of 'Curse Of The Sun', and the gently tumbling cascades of 'Our Plague'. Musically it is more refined than its predecessor, carefully pieced together and undoubtedly more impressive. And that is no mean feat when Guilty Of Everything was pretty much a triumph. The album is available in a gazillion formats; make sure you snap one of them up.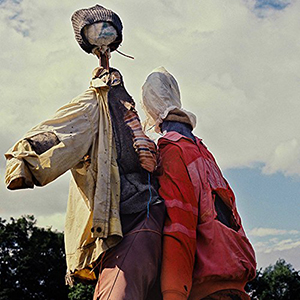 Eagulls - Ullages
Partisan
Released: 13th May 2016
Eagulls have been one of the more interesting bands to emerge from the recent post-punk renaissance. Originally purveyors of quite spiky punk, their sound has mellowed a little over the past few years and their second album Ullages (more usually a term describing the amount by which a beer barrel falls short of the mark, but obviously also an anagram of Eagulls – a telling double) marks a definite move forward from the band's impressive self-titled debut of 2014. George Mitchell's vocals are a little more defined, but retain their early Bob Smith quality, slightly stretched and pleading, reaching out for answers that never come, leaving only bewilderment and frustration. "Each night's like the needle slipped, does existence have much more than this?", "Is our future grey as the slabs on our drives?", "Why don't I ever stop and start to think?" – there are more questions than answers for Eagulls in the bleak world they inhabit, the desolate cityscapes mirroring their inner desolation and helplessness. If anything, there is less hope on Ullages than on Eagulls, the tone is more resigned, the music less of an attack and more of a blurred soundscape. Emptiness, waste, ullage, Eagulls ...the great chain of being for twenty-first century. Though the band describe the record as positive with a glass half-full mentality, it is a curious mind that would find positivity only in the fact that things couldn't really get any worse. Sonically, there is a marked change, with more thoughtful backdrops framing the vocals, often slighty warped in an MBV style, though with plenty of picked notes and a clattering drum attacks straight from the Birthday Party. It's a beautiful amalgam of all that has been good in music over the past thirty-five years, with jumping Cure basslines, plangent guitars, the occasional power chord and even some ambient flickers. There's a very limited indies-only green vinyl edition, so get in quick, and all housed in a sleeve by cult photographer Peter Mitchell. Near enough the perfect package. Top stuff.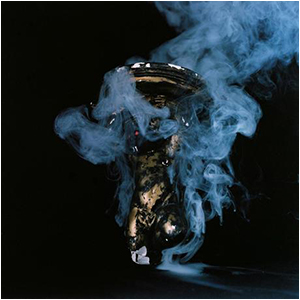 Ghost Outfit - No Sleep For Lovers
Same
Released: 7th June 2016
In 2013's
I Want To Destroy You
, Ghost Outfit created for us a near-perfect album, one that miraculously managed to capture in sound the pain, anguish, elation and destructiveness of life; embracing an understanding of the overwhelming importance certain moments have when the world collapses around you and your insides are thrown against walls before being trampled into the dirt. Glimpses of joy amid a morass of hatred and rage and utter, utter helplessness, the record offered up living textures of pain. It was unanimously our album of the year and we had been waiting eagerly for the follow-up, though our delight at the news of the release of
No Sleep For Lovers
nearly three years on was sadly tempered by the added announcement that Jack Hardman and Mike Benson had been so badly affected by the album's making that they had decided to call it a day.
Jack told us, "The album was a nightmare to make. We started working on it just after the first one came out, with the same producer, but things fell apart really quickly. After about six months of stalled starts and bad vibes we ended up scrapping that version of the album entirely - so this record could very well have ended up sounding very similar to the first if we'd have finished that version up." Painful at the time, no doubt, but pleasingly the result has been that No Sleep For Lovers has emerged as a very different animal from its predecessor. Of course, it still sounds like Ghost Outfit, and the destructive circle of life remains at its heart, but this new release has even more contrast, diving to greater depths and scaling even dizzier heights. It hurts even more, it pleads with you and spits out its frustration. "It's like we're lovers...and there's just no sleep" they sing, two musicians thrown together with a common purpose as the world works against them and seeks to pull them apart; a strained relationship reeling in confusion. But in pain lies beauty and that is secret of this record's success. It's staggering to think the band could have bettered their debut, but this is such a remarkable record it literally sends shivers down your spine as you listen to it. And it's a complete work. The band burst into the studio full of confidence and self-belief and saw this peeled away as eighteen months of hell in successive studios with successive producers stripped them of their artistic worth and left them empty shells. 'I Don't Have Those Dreams Anymore' captures this inner decay, sampling the band playing 'I Was Good When I Was Young' early in their career when the duo were full of hope and excitement before that version is torn aside in favour of an abrasive performance of the same song, horribly mangled, from the very last Ghost Outfit live show. The band were very aware of what was happening to them and wanted to capture the falling of a star. "This is the contrast we wanted to portray - innocence and youth becomes bitter self-indulgence over time, and then that arrogance comes crashing down; with the remainder of the track an uneasy song about giving up on dreams." What emerges is Ghost Outfit naked, "The record comes out of the other side much purer - instead of songs layered with ego you have direct, emotional tracks - from hate to uncertainty to love." All the time the music is painfully beautiful, laying bare nerves, with crashing and cutting guitars reinforced with deadly bursts of noise, while the vocals veer from near-rapping narratives to impassioned shouting. And the melodies that are never far below the surface make you well up as gorgeous moments of lightness contrast so vividly with the darkness that they appear to burst in explosions of light. 'Evelyn' is a joy. The album is a joy. Hell, this is so good it hurts.
The end of Ghost Outfit is a tragedy for the music world. We can think of few bands who can capture on record such intensity and induce such a huge range of emotions in the listener. This isn't easy listening, but what worthwhile music ever is? This is life. Dive into this record and if you emerge without a tear in your eye, you are hard indeed. Lost. It is an an absolute nonsense that this record is having no physical release and is only available to download here. Somebody wake up and get pressing. This is essential.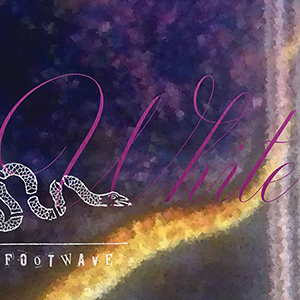 50 Foot Wave - Bath White
Happy Happy Birthday To Me
Released: 17th June 2016
It is a certainty that Kristin Hersh has never reaped the acclaim she deserves throughout a career in which she has created some of the most startling, cutting and idiosyncratic music of the last thirty years. A telling lyricist, captivating vocalist and an innovative guitarist, the quality of her output has barely wavered over some sixteen full length albums and numerous mini albums and EPs. The six-track
Bath White
EP is her latest offering under the 50 Foot Wave banner, this being the band she utilises to release music she feels is not right to be labelled either with her own name or that of her original band, Throwing Muses. A trio, like the latter these days, and with the same bassist, Bernard Georges, the only difference between the bands is Rob Ahlers on drums in place of David Narcizo, and it is not surprising there are massive similarities in the music they produce. The 50 Foot Wave sound is usually a little more frenetic than Throwing Muses' output, generally injected with a weighty helping of punk soul and plenty of rocking chords.
Of all the 50 Foot Wave releases, this is perhaps the most difficult to split from the Throwing Muses' oeuvre. The opening title track could easily have been lifted from the Limbo album, opening with Hersh accompanying her own voice on guitar, a warmingly familar entrance, and her vocals are neatly double-tracked in places as the song pulses attractively. 'God's Not A Dick' sees Hersh bending and stretching her voice as the song ebbs and flows gloriously, a chameleon changing hues in ways other songs couldn't even comprehend. This is stirring stuff, undoubtedly the most impressive 50 Foot Wave recordings yet, inventive and intriguing. 'Human' is a stormer, Hersh growling out a torrent of words before a measured finale. There's an epic guitar sound to 'Ratting Out' that makes it sound enormous, a measured desperation to 'St. Christopher', and 'Sun Salute' closes proceedings in a Musesesque storm, tumbling drums, stuttering refrains and borrowed riffs strewn amongst contemplative, quieter moments. This is a quality record with Kristin's voice sounding superb throughout, husky, emotional and occasionally bitter, while all around twists and shakes. The woman is a genius.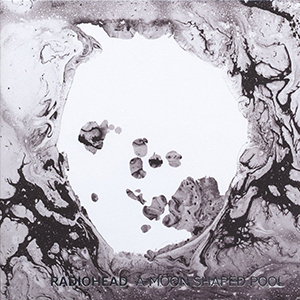 Radiohead - A Moon Shaped Pool
XL
Released: 17th June 2016
Five years on from their last outing, The King Of Limbs, Radiohead rather blew us away with 'Burn The Witch', all racheting strings and persistence, the single offering from A Moon Shaped Pool. Pleasingly the taster proved not to be an isolated gem as the album turned out to be one of the band's most open, yet gloriously addictive, records to date. Relatively simple in its approach, the music rarely gets above hobbling pace, but if Radiohead are limping, it has merely given them more time to pick their steps, no two of which are the same. While maturity can often be used as a critical cudgel, it can also be uplifting to see a band of experience, wit and talent using their knowledge to good effect and so little is wasted here, it is positively frightening. This is an embracing whole, radiating a warmth you would generally not associate with the band, and while the songs don't pluck at your soul, they certainly grasp you by the hand. It is their most human album; although the band revel in obfuscation, this one feels personal. And it would be difficult not to embrace it as such. Warming.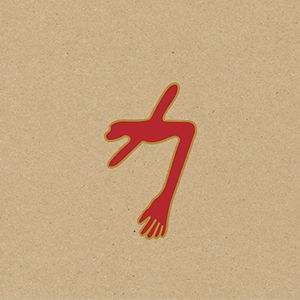 Swans - The Glowing Man
Mute
Released: 17th June 2016
Michael Gira's reinvention of Swans over the past six years has been little short of triumphant as his band has redefined the boundaries of exactly what can be achieved on stage and record. He pared away the band's jagged edges and carefully constructed a group of musicians capable of building monoliths of sound: vast, unmovable and eerily beautiful. To listen live or to the records is to be dwarfed by the immensity of the music on offer; an almost baptismal experience of immersion taken in the hope of glimpsing something beyond the realms of natural understanding. Having felt the band had achieved all of his aims, it was announced that The Glowing Man would be the last collection from Swans' current incarnation. Clocking in at just under two hours with only eight tracks, this is a hefty beast of a record that is more than a fitting final chapter. What awaits in the future with different musicians we can only guess, but could anything be as painstakingly built and inexorably crushing as this?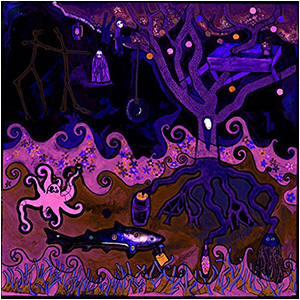 Let's Eat Grandma - I, Gemini
Transgressive
Released: 17th June 2016
We love surprises and this debut album from Rosa Walton and Jenny Hollingworth, two multi-instrumentalist 17-year-olds from Norwich, appeared to arrive out of nowhere and has so few contemporary reference points it can't fail to leave you scratching your head in pleasant bewilderment. The duo's own epithet of 'psychedelic sludge-pop' describes the music as well as any other label could, though it would be difficult for mere words to capture what is on offer here. There is brave experimentation in both the music and the vocals, the latter used mainly for sound effect rather than to convey a message, often overlapping and colliding rather than harmonising, but sometimes combining prettily to create unusual depth and feeling. There's moments here reminiscent of Cranes, Cocteau Twins or Danielle Dax caught in some fairground acid nightmare and if that doesn't capture your imagination, nothing will. Remarkable.