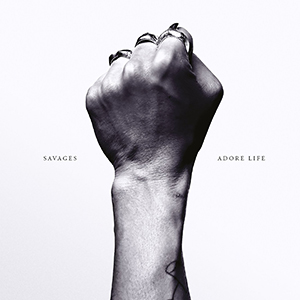 Savages - Adore Life
Matador
Released: 22nd January 2016
We have a lot of love for Savages. As forerunners in the recent renaissance in alternative music, they put themselves out on a limb while others lacked the courage to risk the fall. Their amazing live outings were mirrored by an inventiveness in their sound that lifted them head and shoulders above their contemporaries. Before they had recorded their first album, we had marked them as the best show in town and the release of the excellent
Silence Yourself
in 2013 only served to confirm this. Thankfully, their pioneering approach became infectious and over the past few years a large number of fine new bands have emerged, leaving their erstwhile mentors in the strange position for young musicians of being veterans in a rapidly expanding field.
It has taken Savages a fair while to follow up on their debut; long gone are the days when artists would release a quality album every year and the four-piece appear not to have had much downtime in a hectic schedule. Perhaps this left them playing catch-up, for Adore Life bears the hallmark of a group keen to get new recordings out without perhaps taking the time to thoroughly explore the distant boundaries of the realm of possibility. The ten-track, thirty-nine minute collection is a punchy one, more capturing the live essence of Savages than embracing the spirit of exploration that helped infuse Silence Yourself with such delightful subtleties and daring. It's almost brutal in its attack and, despite dropping in a couple of slower moments, the pressure is unlifting. Soundwise, there is no escaping the fact that Jehnny Beth sounds like Siouxsie Sioux and much of Adore Life could have come from mid-period Banshees, though Savages always wear fewer disguises and perhaps lack some guile. Gemma Thompson's guitars crash and occasionally wail, but never take charge, leaving the voice dominant, and drummer Fay Milton probably added a few muscles in the record's making but she is immersed in the assault rather than revelling in the opportunity to dance around it. On the other hand, bassist Ayse Hassan thrives in the record's rumbustiousness and lays down some marvellous patterns that only underline her position as one of the great bassists of the modern era.
By no stretch of the imagination is this a bad record, but there is no escaping the faint feeling of disappointment that Savages haven't taken things further; they haven't pushed enough and always want to punch instead of cajole and allure. When they hit the spot on the shining 'Slowing Down The World', they sound untouchable and there are highlights throughout, but there is a little too much journeying going on without enough effort to take in the views.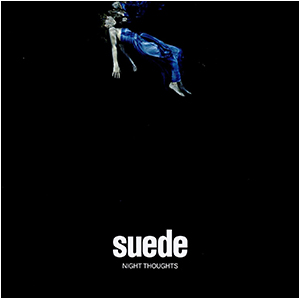 Suede - Night Thoughts
Warners
Released: 22nd January 2016
It's nearly three years now since Suede emerged from an eleven-year hiatus to release
Bloodsports,
and where that album attempted to build bridges between mid-period Suede and the newly resurrected band,
Night Thoughts
needs no such affirmation. One accomplished album and a series of outstanding, high-profile gigs have re-established the band's footing and with
Night Thoughts
Suede obviously feel confident enough to stride away in a different direction, ambitiously setting new limits as to what can be achieved in the present day. It's the right move to avoid falling into the nostalgia trap and, as usual, the band perform with considerable style and no little risk. As the first incarnation set the bar impossibly high with their second album, there seems little doubt new Suede had half an eye on
Dog Man Star
when they set to work on
Night Thoughts
, as there is a genuine and respectful attempt here to match that landmark release in both scope and elegance. Indeed,
Night Thoughts
is more a single piece of work than a collection of songs; its narrative flows smoothly throughout, making this undoubtedly a concept album on a grandiose scale.
Of course, there is no mistaking who made this record. Following the dramatically dense opening of 'When You Are Young', 'Outsiders' erupts in classic Suede style, Richard Oakes's cutting guitars adopting a razor-edged early Sisters' riff as the song builds to an uplifting chorus, Brett Anderson sounding terrific and throwing in some classic 'oooh-ooh-ooh-oohs' as only he can. Oakes is terrific throughout and some of his more subtle playing is a delight, especially on 'What I'm Trying To Tell You' where his lightness of touch clearly shows a man whose talent runs deep. Strangely the same track features the only moment on this record when you feel Suede may be falling into self-parody as the "la, la, la, la, la" refrain at its conclusion is just a little too predictable. But it is a rare dip in form. 'No Tomorrow' and 'Like Kids' show the band at their blazing best, although this is a record overflowing with textures, the rockier numbers split by melancholic laments that merge softly together in a telling show of unity. Night Thoughts is more consideration than celebration, a painful reliving of the fears that attack in the night when sleep can never be found, encompassing the failures of the past, the terrors of ageing, the nightmare of a lifetime flashing before your eyes as you drown. Suede are never comfortable in their own minds. They remain perennial outsiders and that is partly why their audience identifies so readily with them; the other part is that their alienation is heroic. It might be frightening to be set apart, but there is a beauty to isolation; grace, drama and intelligence walk hand in hand with the legions of the lost. The orchestral moments are a fitting reminder of this, strings adding gravitas to the lyrics and the band's unwavering assurance. Suede are certain of their uncertainty, and it is this that gives this record its overwhelming strength.
Anderson recently commented that Suede wanted to make amends for the last two albums before they split, feeling they could have been much better, that they should have been making albums like Night Thoughts all along. It's difficult to argue with that: imagine what could have been achieved over that lost decade. Fortunately, opportunity has knocked again, and Suede are back dripping with ambition and focus. The world is pretty much at their feet.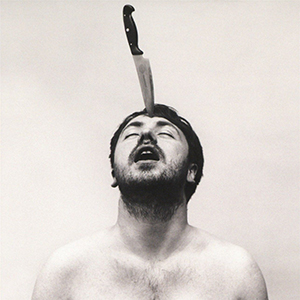 Money - Suicide Songs
Bella Union
Released: 29th January 2016
Money's 2013 album, The Shadow of Heaven, was a desolately romantic affair infused with a hymn-like quality. January 2016's Suicide Songs has a similar resonance, yet leans more folkily into its theme, which appears to be redemption through destruction, a modern Doorsian experimentation in breaking on through, yet more delicately done, with poetic grace. "I wanted the album to sound like it was 'coming from death' which is where these songs emerged," stated singer Jamie Lee, and though he pretty much achieves this aim through a series of unremittingly dark lyrics, it would be difficult not to be uplifted by the radiance of the music on offer. The band's work is effortlessly elegant, embellished by strings and horns, and the soundtrack created is sublime, magnificently framing Lee's vocals which are stark and beautiful. The man has a fantastic voice, achingly expressive, and this collection is a consummate piece of art which makes you want to run into town and buy a frame for it.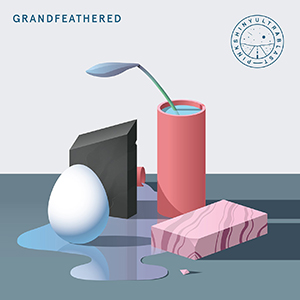 Pinkshinyultrablast - Grandfeathered
Club AC30
Released: 26th February 2016
The St. Petersburg five-piece created something of a stir with their debut album Everything Else Matters in early 2015 and the interest in the release stemmed from more than the fact that nobody had heard a Russian shoegaze band before. Despite its obvious influences, there was a depth to the music that implied Pinkshinyultrablast were a band who weren't afraid to take a step into the unknown and push at a few boundaries. New album Grandfeathered shows this indeed to be the case as it is more experimental and powerful than its predecessor, managing to be both exhilarating and captivating. Opener 'Initial' begins with a long drawn out single note that gives no hint at the multi-layered gem to come, the song throbbing like a dub remix whilst overlayered in Cocteau Twins' shimmering vocals. 'Glow Vastly' follows in the same pattern, the vocals here just managing to keep to the surface while a heavily distorted barrage of guitars and drums attempts to submerge them, the whole occasionally infiltrated by light bursts of melody that tantalise briefly before disappearing into the depths. 'I Catch You Napping' flies backwards and forwards between pop serenity and frenzied distortion and is quite excellent, while 'Kiddy Pool Dream' opens to a squeal of feedback and embraces MBV noisescaping, something also witnessed in the crushing 'Comet Marbles' and 'Mölkky'. The single 'The Cherry Pit' is also a headrush of contrasting forces, while the closing title track moves between tempos with uncommon grace. From a band who had found themselves embraced by supporters of a very precise genre, this is a brave album, a potent blend of force and fancy. All credit to Pinkshinyultrablast for stepping out of the comfort zone to deliver such a fiercely charged offering and all the more credit for producing one of such quality. Don't miss out.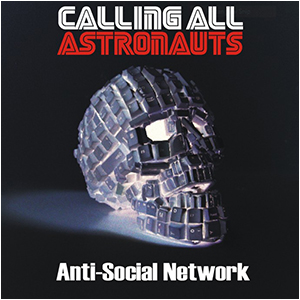 Calling All Astronauts - Anti-Social Network
Supersonic Media
Released: 11th March 2016
We are never going to deny that we have goth leanings, though it is years since we last bought a record that could be labelled in such a way. The second album from Calling All Astronauts is unashamedly of that ilk, its influences obvious, and you may find delving into it a memory-stirring stroll down familiar, dusty streets. David Bury's vocals are deep and growly in the finest traditions of Eldritch/McCoy/Murphy, guitars chop and cut above mechanised drums, and there are songs titled 'Empire', 'Hands Up Who Wants To Die', 'God Is Dead' and 'Black World', some of which are such unmistakable SoM tributes it would be easy to dismiss this collection as little more than goth-by-numbers produced by besotted fans. Look deeper, however, and there is more to Anti-Social Network than just the picking over of old bones. The London trio have a very modern focus on their subject matter, appear to dwell in the real world rather than fleeting shadows, and at times have a cutting electro edge to their sound that drags their music out of the 1980s and gives it a bewitching contemporary sheen. It's not a million miles removed from Eldritch's current live techno-Sisters outings, but this is an authentic sound rather than the latest re-hash and it can be extremely effective. 'Time To Fight Back' is a dub dance nightmare with Xmal slashing guitars buried under pulsating keyboards, while 'Hands Up Who Wants To Die' throbs nicely whilst allowing plenty of space for JJ's guitars to ebb and flow. The gentlest moment here is 'Life As We Know It' which floats along appealingly, even getting a little funky, and is in stark contrast to the more generic 'Empire', which we can't help but like anyway. An intriguing mixture, then, of time, place and sound, Anti-Social Network may well catch you by surprise and is well worth an airing.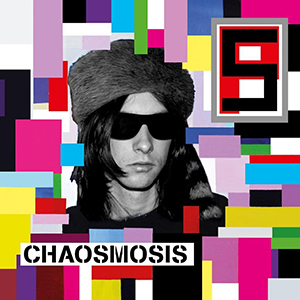 Primal Scream - Chaosmosis
1st International
Released: 18th March 2016
What we love about Primal Scream is their unflinching determination not to stay in one place or to rest on their laurels. 2013's More Light received fabulous reviews from the media, being lauded as their best outing in some thirteen years, yet three years down the line Scream have moved on again, abandoning the lengthy psychedelic grooves of that sixty-eight-minute monster to produce the stripped down Chasmosis, which runs to just thirty-eight minutes and ten tracks. And this latest offering is possibly the purest pop album the band have ever produced, the dominant synthesisers giving the music a Casio-danceability but with most songs showing a preference for melody over rhythm. As such, it is probably fair to say you will not fall in love with this record at first listen, but treat it with respect and give it a few spins and you will find yourself appreciative of its gentle charms. There are moments when Chaosmosis comes across as Scream's Young Americans, with brash, soulful female backing voices dominating '100% Or Nothing' and Bobby Gillespie's vocals crushed and earnest on 'I Can Change', but the record is eclectic. 'Private Wars' is pretty much a folk song, 'When The Blackout Meets The Fallout' darker T. Rex-techno, and 'Golden Rope' a rockier groove. The remainder of the collection is pretty much fizzing synth-pop and it is difficult not to feel uplifted by the lightness of its touch. 'Trippin' On Your Love', probably the closest the band get to a Screamadelica moment, is an inexorable grower, 'Where The Light Gets In' is full of Abba influences, and closer 'Autumn In Paradise' hints at a gentler, more positive New Order. As ever Scream draw in a myriad of influences and turn them into something surprising and challenging. And we like that.



Singles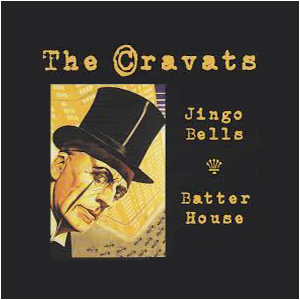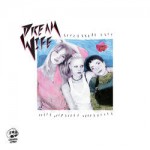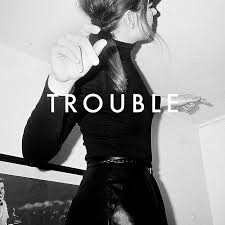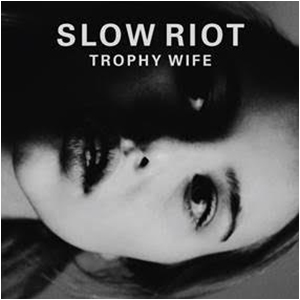 The Cravats - Jingo Bells
There are a small number of things that make this life just a little bit special. We would hate to be without test cricket, stilton and horseradish and, in the musical world, we would be equally at a loss without The Cravats. A band bewildered by the absurdities of life and its frequent injustices, the late seventies and early eighties saw them produce a series of remarkably dislocated punk records, influenced by the likes of Beefheart, Devo and the like. Having sadly drifted into oblivion in the mid eighties, it has taken old hands The Shend and magic saxophonist Svor Naan a long time to piece together a band worthy of following in the misshapen footsteps of Cravats Past, but the recruitment of Rampton Garstang, Joe 91 and Viscount Biscuits on drums, bass and guitar over the past few years, and some serious commitment to the band's development, has led to them melding into a riveting live act, and the confidence is now there to return to vinyl after half a gazillion years. Of course the two tracks here sound like nothing else around. 'Jingo Bells' rumbles along to a Crampsesque bassy rhythm while Richard London (Naan) carries the song along with his trembling sax. B-side 'Batter House' is another cracker, opening with a Dead Kennedys' bass thump and charging along at a fair pace with Naan tooting away nonchalantly while Biscuits cuts all around him with razor riffs. Shend manages to get all the words out which is no mean feat and, as always, delivers with power and emotion. It's great to see The Cravats once again turning over the natural order. And, strangely, them doing so
is
the natural order. That's why life is confusing. So buy this record and none of the mysteries of the world will be revealed. It's limited so get in quickly.
Dream Wife - EP1
We caught Dream Wife playing support a few months ago in Brighton and were immediately captivated by their confident, spiky guitar pop. The trio have gone from strength to strength since that night and now unleash their first EP on an unsuspecting public in the form of a limited edition four-track cassette. (We're not keen on cassettes and never have been but can readily appreciate their importance and affordability for up-and-coming young bands). The lead track here is 'Hey Heartbreaker' which is quite simply a stunner built around the bending guitar lines of Alice Go, the gorgeously intonated vocals of Rakel Mjöll (vocals) and the brilliant backing vocals of both Go and Bella Podpadec (bass). There's an attitude running through the song you can find in early Blondie numbers, or early Transvision Vamp without the crass cliches; Dream Wife's sound is far more inventive and appealing but you cannot escape the underlying joy that making music brings them. 'Everything' is a beautiful pop song with Go's guitar work quite stunning. 'Lolita' builds neatly while closer 'Kids' is another nicely constructed piece which only leaves you marvelling and weighing up exactly what this band is capable of achieving. It's worth investing in a copy of this EP even if you don't own a cassette player (and you probably don't); such talent requires your support.

PINS - Trouble
This year's Record Store Day offering from PINS is a limited-to-500, red vinyl, ten-inch single featuring new track 'Trouble' backed with 'I'll Get Mine' and a shorter Bernard & Edith remix of the title track. Having not been knocked over by the band's second album Wild Nights, we were a little wary about investing in this release, but 'Trouble' is certainly a move in the right direction, a brooding monster of a song that recaptures the powerful tribal element of debut album Girls Like Us and marks a serious move towards a more experimental sound, with warped guitars and moody keyboards adding a pleasing complexity that contrasts nicely with the band's swooning backing vocals. The remix version is draped over a typical B&E electro backing which takes the song into a different realm and is interesting enough despite losing the power of the original. 'I'll Get Mine' is a slower, contemplative number carried along by a determined bass riff and embellished by attractive keyboard sweeps that make it rather appealing and if the band manage to successfully merge this new facet to their sound with their crunching guitars and primal beats, the future could well look very bright indeed. Grab a copy while you can.

Slow Riot - Trophy Wife
Slow Riot's Cathedral was our favourite single/EP of last year and pleasingly the Limerick trio have quickly followed it up with an equally essential single, available in a seven-inch, clear vinyl, extremely limited edition that you need to get hold off quickly here. The lead track 'Trophy Wife', a bleak tale of an ill-favoured relationship, again throws up hints of early and darker Editors, especially in Aaron Duff's soaring, penetrating guitars, while bassist Niall Clancy's Paul Banksesque vocals maintain a hollow detachment that rises above drummer Paul Cosgrave's urgent attempts to drive the song on. The whole thing is infused with a charged energy that crosses over into b-side 'Away For Days' which cuts away edgily while the bass rises and falls and the drums sound like a smack in the face. It's unusual in a young band for everything to work together for good so seamlessly but Slow Riot manage to achieve excellence with the minimum of fuss. Everything they have recorded has so far has been outstanding and we cannot wait for the album to arrive.