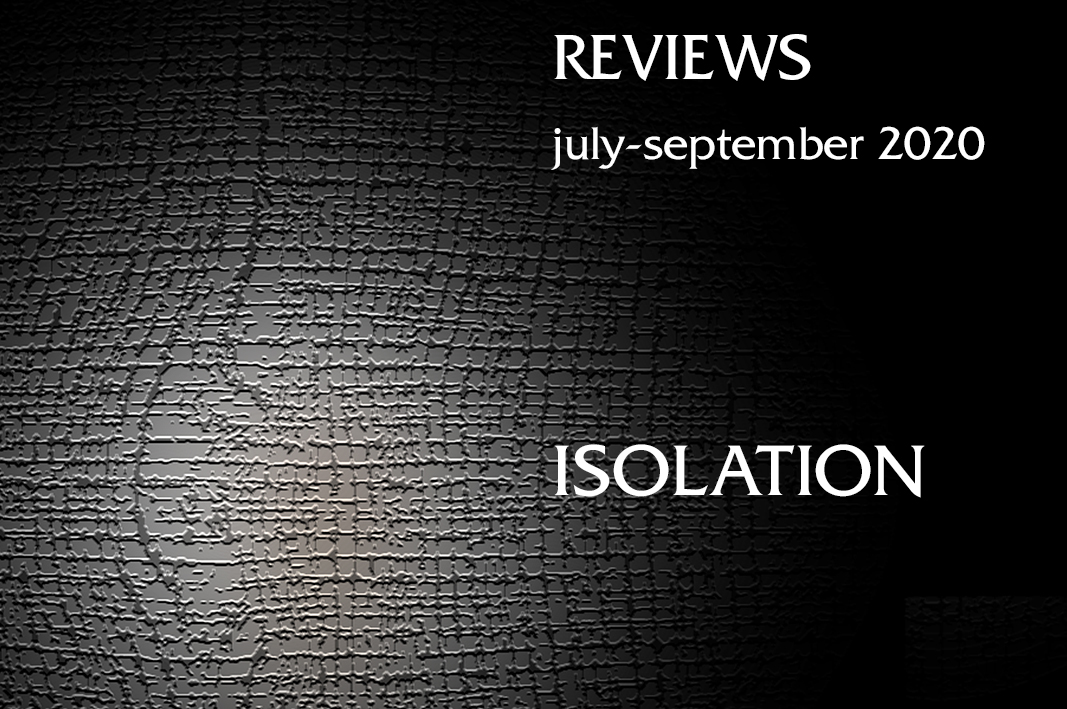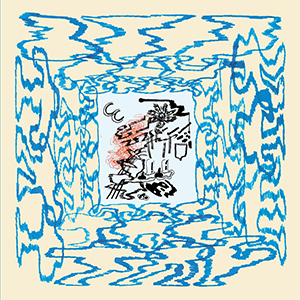 Holy Wave - Interloper
Fuzz Club
Released: 3rd July 2020
Released by The Reverberation Appreciation Society in union with Fuzz Club, the fourth full collection from Austin-based five-piece Holy Wave has been made available in a limited run of two hundred copies in sea-blue vinyl. Apart from a Fuzz Club Session, this is the first album from the band to be pressed for the UK and comes two years on from 2018's Adult Fear. The colour of the vinyl may bring up thoughts of the sea and much of this psych-pop album does indeed conjure up dreamy memories of past summers, lazy days gazing at hazy horizons, in a world drowning in reverb with gently popping synths soothing away all of our stress. Delve a little deeper, however, and you find that the undercurrent of most of these songs is not the stuff of daydreams, but of the harsh reality of the human condition being pushed towards its limits in a world that is shifting so speedily it makes you feel like a stranger in your own home. It's not a theme that comes quickly to mind as opening track 'Schmetterling' puts you immediately at ease. A mild dance beat is warmed by a summery breeze as the song evokes the dreamy world of Groove Armada, and the mood is maintained by 'R&B' which pulses gently in a Spiritualized kind of way as backing vocals whisper comfort. All of this leaves you unprepared for the title track, which doesn't shake the world musically but is unmistakably warped as the lyrics take on a darker edge, "Living in a dying town / See the people rush around / Dreaming of the golden years." Living as you have been told to live has robbed you of any certainty and in a world crying out for any kind of reassurance it is easy to grasp at straws, "Anyone could sing 'la, la, la' and you'd feel alright." It's a killer line. Musically, little has changed, but for those paying attention there is no longer any comfort. 'Maybe Then I Can Cry' points out the damage caused by enforcing male stereotypes and 'I'm Not Living In The Past Anymore' becomes a mantra to break the damaging eternal circle of love and breakdown. 'No Love' is the most downbeat number here and has slight hints of Syd Barrett in its construction. "Breathe in breathe out, it's all the same ... love is just a mindset." If it's trying to convince, its efficacy is unconvincing and the only conclusion it can reach is 'Hell Bastards', urgent, jagged and uncompromising and dripping with helplessness. The plunge into a sea of unhappiness is not reversed by the zippy efforts of 'Buddhist Pete' despite its rare stabs of guitar, and the album concludes sadly with the lament of 'Redhead'. An album of light sounds and deep emotions; this is a fascinating kaleidoscope of contrasts, well worth delving in to.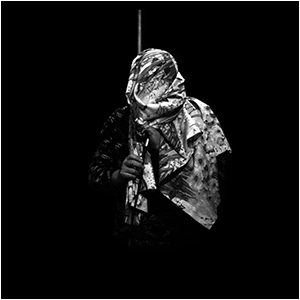 Nest Egg - Dislocation
Acid Test
Released: 10th July 2020
Following on from their initial releases by Ancient River and Los Mundos a matter of weeks ago, Acid Test Recordings are not resting on their laurels and already have pre-orders open for their third offering, Nest Egg's
Dislocation
, again released in partnership with America's Little Cloud label. It is two years since Fuzz Club put out the band's last album,
Nothingness Is Not A Curse
, and this collection shows the Asheville (North Carolina) trio taking a massive step up from that album, or indeed a massive step down, for
Dislocation
is an aptly named record: edgy, unsettling and raw. Missing are the relatively clean lines and inquisitive probing of their earlier work; this record is out and out dangerous, opening wounds and infecting them with its grimy touch. Its weakest moments are when it strays too far into rock territory as on 'Go Cubs Go', but its strength lies in its general ability to shrug off genres and create a dark, blurry mass of troubling noise. Drums may pound and basses throb, but they never lead out of the darkness and as you stumble around there you are lashed with sharp guitars and scorned by sneering, dismissive vocals. It's music that finally lives up to the band's self-billing of "mood music for nihilists." Opening track 'Eraser' rattles to a tribal beat with its mocking, spiteful guitars spiralling in intensity and pushing you towards the edge before things have even really got started. And this is a journey you cannot escape as by the end of this record you will certainly be clinging on for dear life. 'D.B. Cooper' is blunt and uncaring, 'What! I'm A Bastard!!??' borders on hardcore thrash, and 'Helix' is nearly ten minutes of whispering menace built on more familiar repetition and drone. It's the only track where you will find any respite from the storm as analogue synths drape it in a soothing calm before it all ends messily, as we all knew it would. Closing track 'Gore' is again brutal and cold, pounding ruthlessly as guitars punch hard and then scratch at your eyes. It's huge, bleak and overwhelming and it doesn't give a flying fuck. This record is as desolate as they come, detached from all empathy or compassion, and the monochrome cover art fits the billing perfectly. It's simply magnificent. Grab a copy while you can from The Acid Test
website
.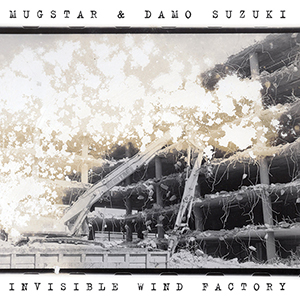 Mugstar & Damo Suzuki - Invisible Wind Factory
Weird Beard
Released: 20th July 2020
In the midst of their successful cassette campaign, Weird Beard finally announced their long-awaited tenth vinyl release and it led to considerable excitement as it features another collaboration between Mugstar and the legendary Damo Suzuki, this time recorded at The Invisible Wind Factory, Liverpool, in 2018. It's fourteen years now since the Liverpool quartet released their first album and over sixteen since they recorded one of the last-ever sessions for legendary DJ, John Peel. Since that time Mugstar have been prolific, releasing numerous albums, sharing many split releases and even recording film soundtracks. In January 2015 Important Records released the album,
Start From Zero
, featuring Mugstar playing live with former Can vocalist Damo Suzuki at The Kazimier, Liverpool, in June 2012. This session was recorded with no rehearsal, which is Suzuki's preference, the singer not being keen on meeting or playing with the groups who act as his "sound carriers". The reunion with Mugstar, then, comes a bit of a surprise and it shows that Suzuki was obviously delighted with the combination's first outing. And if that one was impressive, this one only builds on what has gone before. At the Kazimier, Mugstar gave Suzuki plenty of space to breathe, at times showing understandable restraint, though also being ready to open up as soon as the band and singer gained a mutual understanding. On this recording, there is assurity from the start as Mugstar launch into a single piece of music over forty-two minutes that builds up an impossible momentum that knocks you off your feet. And through the growing maelstrom Suzuki delivers as only he can. The man's unique psych scat has evolved greatly since his Can days. There's more depth of emotion in his voice, more range and an innate understanding of when to shut up. He may be inspiring the music that crashes around him on stage but he knows when it is hitting peaks that demand a brief silence and exactly when to re-surface on the descent. Mugstar are the perfect foils for this project, the band having developed into consummate space rockers. They fire off warning shots as Suzuki bursts into life and quickly find their pace and rhythm. They prod and probe as they push the gears ever upwards and rarely slacken the pace when their foot is to the floor. Guitars clamour and whine, drums thud, keyboards whirl and the bass pounds as they frame Suzuki's twisted narrative. As Mugstar push on to the prize, the final ten minutes is simply blistering. Suzuki wisely takes a back seat in the maelstrom and it must have been thrilling to witness this live. This is everything you would have expected from such a pairing and with the release limited to just 500 copies, you can expect it to sell out quickly. The first 200 appear on grape with black splatter vinyl and the remaining 300 on random coloured eco vinyl. All records come with an insert and can be ordered from the Weird Beard
website
. Get in quickly.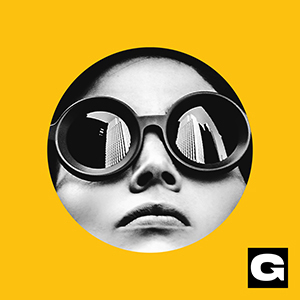 Ganser - Just Look At That Sky
Felte
Released: 31st July 2020
Bar an extremely rare cassette from 2016, this is the second album proper from Ganser, following on from 2018's Odd Talk. That release garnered plenty of favourable reviews with the collection neatly reflecting the dissociative disorder linked to the band's name; the deliberate giving of approximate answers to questions was as good as it got for vocalists Nadia Garofalo (keyboards) and Alicia Gaines (bass) who appeared shy of discovery and openness and, basically, being told too bloody much. It was clear that growing from a duo rooted in DIY ethics to a four-piece with the recruitment of Charlie Landsman (guitar) and Brian Cundiff (drums) hadn't soothed out any wrinkles in Ganser's psyche and Just Look at The Sky, with its nine tracks over thirty-six minutes, is perhaps even more dislocated and uncertain than its predecessor. As the band despair of achieving self-growth in wildly chaotic times, they settle for picking over the bones of their discontent and rail at the world without being able to move on to a better place. This mess is captured perfectly in the band's sound, a blend of post-punk tangents and noise rock fury. Landsman shines in 'Bad Form' with his broken guitar attacking from every angle and he makes his mark throughout this collection, scraping away at 'Lucky', smothering 'Projector' and dancing with Garofalo's keyboards on the loosely fitting 'Shadowcasting'. Gaines and Cundiff are a hefty rhythm section, leaving little room for dainty considerations while the excellent vocals can be bloated with spite or weary with resignation. This is a band of four individuals, all in search of answers and all running into their own dead ends. As they all knew they would. Ganser use blank palettes to paint blank pictures of blank times; the irony is the amount of energy they expel in their frustration at having no better outlets in which to expel it. Jagged, worrying and messed up, you may as well just put a sign on this saying, "This is life". And seeing they aren't likely to find any answers we can happily expect more of the same.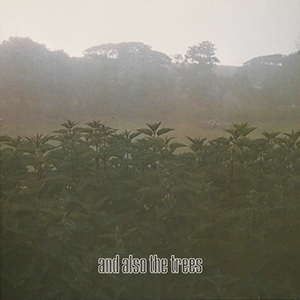 And Also The Trees - And Also The Trees
Graveface
Released: 10th August 2020
Having been together for forty years now, And Also The Trees have decided the time is ripe for a re-mastered reissue of their self-titled debut album containing not just the 1984 release, but an additional disc featuring tracks from the band's first two singles as well as the six early songs, recorded with The Cure's Robert Smith, that were released on the cassette-only
From Under The Hill
in 1982. With originals of that selling at a hundred quid even if it can be found, that alone goes a long way to making this re-release essential, even if it didn't deserve to be bought on its own merits. Which it does. In a glossy gatefold sleeve housing garish green and black splatter vinyl and including a lyric booklet, this is a very smart package indeed from a band who were woefully under-appreciated both at the time and today. Having been adopted by The Cure when they were producing 'Charlotte Sometimes' you may have thought that And Also The Trees would make more impact. They supported The Cure on tours, worked with Smith in the studio and had Lol Tolhurst produce their debut album, yet AATT would release records for some years without even troubling the compilers of the independent charts, a sorry state of affairs. Possibly this was because And Also The Trees were unlike any other band. Hailing from rural Worcestershire, they lived in a bubble largely untouched by outside influences; having no management, contacts or experience. They made most of their own equipment and formed the band before they could even play any instruments. Yet, as they learned their craft, they began to develop a classical sound enriched by powerful and dramatic vocals. Their lyrics were full of literary allusions and their debut single 'Shantell', released by Future Records in 1983, was atmospheric, gripping and addictive. Both this and its b-side 'Wallpaper Dying' had very much a Cure roundness with guitars chattering lightly at the edges of a thick rhythm section and a vocal intonation that strayed nicely from the norm. The second single, 'The Secret Sea', moved in a quite different direction with Tolhurst's popping keyboards and dubbed echo adding a new dimension. This is featured here with 'There Were No Bounds', a studio recording that was on the original five-track twelve-inch (three of which were live), though amazingly there is no place for the b-side of the original seven-inch, 'Secrecy' which will always remain the best thing the band ever produced
The tracks from Under The Hill are fascinating, obviously sounding a little primitive, but well recorded with the 1981 songs clearly echoing the early sound of the March Violets which is no mean feat when you have a real drummer. There is a clear gothic edge to the music, with the bass particularly dark and resonant on 'Tease The Tear' and the guitar sawing away behind 'Out Of The Life Of Circles'. The 1982 tracks are closer to the classic AATT sound with Simon Jones in his best narrative vocal style and Nick Havas's drumming shimmering and guiding rather than forcing along an inexorable beat.
The album proper opens with the melodrama of 'So This Is Silence', Justin Jones's guitars cutting sharply while his brother works himself up from an uneasy state into an agitated one as he is reduced to shouting a shopping list of desperation: "Silence, Gunshots, Car Crash, Raindrops, Fox Barks, Idiot Cries ..." It sets the tone nicely as the mood is gloomy throughout. Steven Burrows' bass swings through 'Talk Without Words', 'Midnight Garden' is a grey, hazardous journey, while 'The Tease The Tear' has Simon Jones in breakdown mode again as he perceives what lies behind a deceptive smile. Side two is possibly stronger than its predecessor. 'Impulse Of Man' is jagged and dramatic, 'Shrine' deceptively gentle with a nasty twist in the tail, and the accessible 'Twilight's Pool' perhaps the most positive moment here. Closer 'Out Of The Moving Life Of Circles' may be beguilingly benign, Simon Jones half-whispering to chiming guitars, yet the song drips with sadness and regret and is certainly a most fitting way to nail the lid down on these songs.
Of course And Also The Trees are a difficult band, or more people would be trumpeting their work, yet it is definitely worth the effort to submerge yourself in their abstruse world and open yourself up to their music. If you do it is easy to surrender to their epic poetry and the uncommon intensity of their sound. Not for the faint-hearted but certainly for those who are prepared to fight for the prize.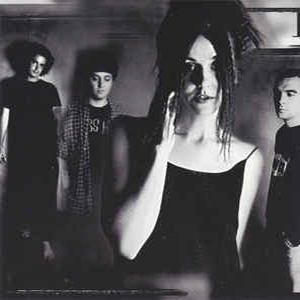 Cranes - Population Four
Music On Vinyl
Released: 17th August 2020
Music on Vinyl's project of reissuing all of the early Cranes albums has now reached 1997 with Population Four seeing its first ever release on vinyl, and an attractive blue and white splodged vinyl to boot. This was the album that pretty much killed off the band in their first incarnation, the album being poorly received after Cranes ditched their dramatic gothic soundscapes in favour of a minimalist backing of acoustic or unobtrusive electric guitars standing in front of some rather uninspired rhythms. Perhaps this was because of a major change in the band's approach with Jim Shaw moving from the drums to guitar, Mark Francombe switching from guitar to bass, second guitarist Matt Cope departing, and new recruit Manu Ros taking over on drums. If it wasn't for the distinctive vocals of Alison Shaw you would be hard pushed to believe this was the same band who had released the brilliant Wings Of Joy (1991), Forever (1993) and Loved (1994). Population Four is largely a series of light washes rather than bold statements and only 'Fourteen' and 'Angel Bell' have any of the real punch of their predecessors. In the former, Alison is forced to work hard as guitars crash round about her, whilst the latter is nicely grating with the drums finally deciding to lift themselves off the floor. These are both highlights with 'On Top Of The World' and 'Let Go' also noticeable for daring to show a little muscle even if nervously in the former and way too rock and roll in the latter. Cranes are far too esoteric for the the mundanities of rock music and where the two come together everything becomes slightly uncomfortable. It may not be their best work, but it's not all disaster in the quieter moments. 'Can't Get Free' is beautiful, gentle in approach but melodic, with Alison's voice rising and falling prettily. It's actually a fine pop song that wouldn't have appeared out of place on any of the national radio stations. 'Sweet Unknown' also carries a fragile beauty, Alison's voice stretching as it carries the song over the minimal accompaniment of faded piano and acoustic strums. Closer 'To Be' has its moments, but again strays too near the prosaic, while 'Breeze' is probably the lowest point, sounding like the Blake Babies with its US-style narrated vocals that somehow seem a million miles away from everything Cranes should be doing. It's great to be able to hear this record on vinyl for the first time and there are certainly treasures to be found here, but too often this most celestial of bands become attached to earthly matters and it drags them down.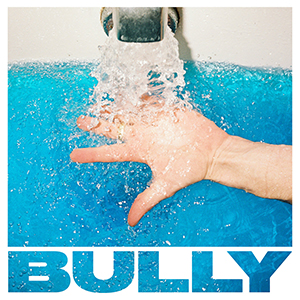 Bully - Sugaregg
Sub Pop
Released: 21st August 2020
It's Bully, but not as we know it. Following on from 2015's powerful Feels Like and 2017's splintered Losing, the third collection from the band turns out to be not from the band at all, but a solo offering from Alicia Bognanno. Though the singer wrote, performed and produced on the first two albums, they also featured important contributions from guitarist Clayton Parker and bassist Reece Lazarus, who have been dropped here. But if anybody believes such a move is intended to signal a shift away from the Steve Albini-influenced 1990s grunge revival sound, then that couldn't be further from the truth. Sugaregg is, if anything, rawer, harder and more in your face than either of its predecessors; a howl of cathartic rage that may not show any great innovation but certainly impresses with its downright, exposed honesty. The change in the band came about when Bognanno was discovered to be suffering with Bipolar II Syndrome, a condition that left her anxious, paranoid and prone to depression. It brought about a need to assume control and approach her music with a clearer head, avoiding the unavoidable consultations and confrontations that are inherent in a band situation. Despite the solo operation, Bognanno has managed to cut her workload so that she can focus more intensely on the music. She plays some bass, but in the main this role is taken on by Zach Dawes with Wesley Mitchell featuring on drums. For the first time an outside producer has been brought in to help shape the direction of the music, John Congleton being well known for his work with Sleater-Kinney and St. Vincent. The songs themselves are direct, uncompromising and sound like they are from another time. It's probably only the exposed nerves that keep them apart from nostalgia, though we live in a world where nostalgia is not treated as the disease it really is. "Nothing's changed for me," sings Bognanno on 'Every Tradition' and though it is aimed at a personal level, it could well be the sub-text of this record. Every song is flooded with words that are pushed out forcefully or spitefully and there is little room for the music to tell its own story. This isn't to say the songs don't have an alluring power, an occasional catchy melody, or a nice touch that brings a smile, but they lack that small infusion of subtlety and grace that is usually the hallmark of really great music. These are sounds for a live setting, where you can let your emotions fly and where you don't feel the pain until morning.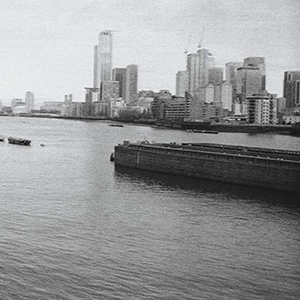 Girls In Synthesis - Now Here's An Echo ...
Harbinger Sound
Released: 28th August 2020
It's four years since Girls In Synthesis exploded into our conciousness and their debut album has now appeared following a string of highly-rated and highly-collectable seven-inch singles. For those lucky enough to have been in the know since the beginning, it will come as some relief to find Now Here's An Echo From Your Future every bit as hard-faced as anyone could have hoped for and a fitting offering from one of the most intense and powerful live acts around. Expectations were crazily high and this collection lives up to them all with ten tracks of full frontal assault managing to meld the band's DIY punk leanings with their fondness for some of the more experimental elements of post-punk. The result is just over half an hour of pulverising tunes that are both rousing and cathartic, thought-provoking and mind-exploding. The odd screech of guitar and reflected vocals aside, opening track 'Arterial Movements' is pretty much classic, bludgeoning anarcho-punk and 'Pressure' and 'Listen To Me' take up the mantle of full-throttle at-the-throat attack. It's only from fourth track 'Scrapped' onwards that the band's approach begins to develop into more interesting arenas, the rhythms becoming more detached, the vocals more subtle. 'Human Frailty' scratches and scrapes as it ponders the human condition, but it is the second side of this record that really towers above the first. 'They're Not Listening' adopts a pulsing, motorik rhythm that is reminscent of Wire as John Linger bangs his head against the blank wall of hopelessness, while 'Cause For Concern' sees and saws from all angles with Jim Cubitt's guitars scraping the world raw. 'Coming Up For Air' rises and falls, collapsing into explosions of echo and feedback to make a glorious mess of chaos. The album's highlight, 'Set Up To Fail', breaks down and wails in frustration, with evocative moaning guitars giving way to distorted brass which adds to the atmosphere of decay and confusion, all penned in by Nicole Pinto's towering drums. Closer 'Tirades Of Hate And Fear' is again nicely ripped at the seams. "I hear too much noise ... and not enough thought," chants Linger and that may well be the subtitle for this album. It's an explosion of discontent led by the thought that everything is too far gone to fix, "Can't escape or learn ... Can't repair the burn." But if you look beyond the noise and don't take everything at face value, we may just have a chance. It becomes evident that the noise on this record mirrors the noise of the world; the white noise that blinds you to reality. It's all cleverly done and though the band's sound may at time appear more than a little retro, there's method in their madness.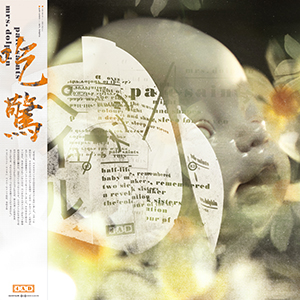 Pale Saints - Mrs Dolphin
4AD
Released: 29th August 2020
The recent Record Store Day Drop saw the first ever vinyl pressing of this Pale Saints compilation, the original of which was released on CD in Japan in 1991. As ever from 4AD (even today) this is a beautiful package with its matt sleeve featuring v23-inspired artwork, a heavyweight card inner and even an obi strip to hint at the collection's genesis. The record is pressed in green marbled vinyl and includes the tracks from the band's early EPs, 
Barging Into The Presence Of God 
and 
Half-Life
, along with 'A Deeper Sleep For Steven', a song that featured on the 1990
Melody Maker
compilation
Gigantic 2
. The rarest moment here is the early number, 'Colours and Shapes', which was previously available only on the hard-to-find
Are You Ready?
cassette compilation produced by Windmill Records in 1998. It's a nice mixture, then, originally intended to bridge the gap between the band's debut album,
The Comforts Of Madness
, and the follow-up,
In Ribbons
.
There's very few songs that make a bigger impact than 'Sight Of You' which opens this collection. The moment you hear its probing bass intro it is difficult not to thrill in anticipation of the squeal of feedback that ushers in the crash of gorgeous, tumbling guitars. In truth, the song is pretty damn near perfect, the bassline one of the best in history, the vocals warm though poignant, and the drums crisp without dominating. It's the sort of song most musicians would sell their souls for, and though it remains the high point of the Saints' output, it's a credit to the band that they came close to matching it on a number of occasions. 'She Rides The Waves' demonstrates the band's pop sensibility, tumbling along briskly with just enough distortion to make it interesting as well as pleasant, while 'Mother Might' is hushed and hymnal and warped. 'Colours And Shapes' sounds better than the early demo it is, a straightforward pop jangle typical of the cute scene from which the band emerged. Of course, this shows how much Pale Saints developed in such a short period of time, though the song has more than enough merits of its own. 'A Deeper Sleep For Steven' is more messed up and fits in better with the band's 4AD output, with gentle vocals floating on top of distorted guitars and treated beats.
The second side of this collection features the five tracks that appeared on the Half-Life EP. 'Half-Life, Remembered' rattles along while the dominant vocal takes a lazier path. Guitars chatter and soothe, without being drowned in effects, leaving a clean sound. 'Baby Maker' reverts to fuzz with the song varying its pace and juggling its form. It's another top moment, a pop song broken into seemingly random pieces and then stitched back together. 'Two Sick Sisters' is another submerged, slow and dense outing, while 'A Revelation' is faster with rocky bursts of guitar battling gently-sung verses and layers of harmonic backing vocals. 'The Colour Of The Sky' is the oddity here. This was a track on the vinyl EP, hidden behind a groove lock, and probably heard by many for the first time when the CD compilation was originally released. In truth, it's not much of a song, with a spoken narrative and a scream punctuating some music box doodling and very little else.
A beautiful package, worthy of its heritage, and a pretty decent collection offering some truly great moments as well as some fascinating asides. 4AD at its height was magnificent, and this is a reminder of just what we are missing.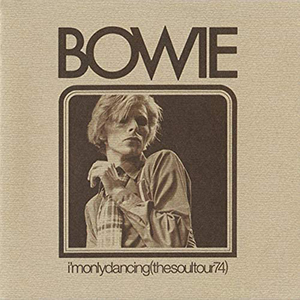 David Bowie - I'm Only Dancing (The Soul Tour 74)
Parlophone
Released: 29th August 2020
Another Bowie live set made available on Record Store Day and another recording taken from the man's remarkable
Diamond Dogs
North American tour of 1974. This makes three collections now available from this prolonged outing which stretched from June to December, and it follows
David Live
(recorded July 1974 in Philadelphia) and
Cracked Actor
(recorded September 1974 in Los Angeles).
I'm Only Dancing
is an amalgamation of recordings captured in Detroit in October and Nashville in November and its subtitle of 'The Soul Tour 74' is an indication of just how much this venture evolved over the months, these back-end shows having a vastly different set list and emphasis from the early days. By now, Bowie had dismissed the complicated 'Hunger City' stage set (which was given away to a school in Philadelphia) and the accompanying preponderance of songs from
Diamond Dogs
, and in their place the stage show was pared down with a number of tunes composed for a new album
The Gouster
added to the set. That album, of course, eventually morphed into 1975's
Young Americans
. Dropped were the extended runs through 'Sweet Thing' and 'Big Brother' with the album's title track reduced into a closing medly. Earlier songs 'Width Of A Circle', 'Suffragette City', 'Aladdin Sane' and 'Cracked Actor' were discarded with new songs 'John, I'm Only Dancing', 'Can You Hear Me', 'It's Gonna Be Me', 'Somebody Up There Likes Me' and 'Young Americans' taking their place. The emphasis is much more on capturing a soul vibe and the band is far more weighted in that favour with Carlos Alomar added on rhythm guitar and Dennis Davis on drums.
Most recordings snatched from the 'Soul' section of this tour have tended to be pretty poor, but the quality here is not at all bad, though not quite up to the standard of the David Live recordings which were always intended to be converted into a live album. Bowie's voice is showing some hoarseness after months on the road, but this is undoubtedly a fascinating glimpse at an important turning point in the man's career. He dips into The Beatles' 'Love Me Do', puts a new twist on 'Sorrow' and 'Rock 'n' Roll Suicide' and includes a medley of The Flares' 1961 'Foot Stompin'' and a 1920s' jazz standard, 'I Wish I Could Shimmy Like My Sister Kate'. Alomar's guitar riff here is instantly recognisable, it later being incorporated into the hit single 'Fame'. As the concert ends there's even a nod to the Stones' 'It's Only Rock 'n' Roll'. If you have an interest in the artist you will find this absolutely riveting; if you are a casual fan then it probably won't be worth your while. Not just for completists, but it helps.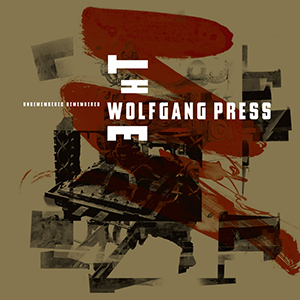 The Wolfgang Press - Unremembered, Remembered
4AD
Released: 29th August 2020
Advertised as "the final lost recordings of The Wolfgang Press", there was no more exciting release on RSD than this six-track mini album, again beautifully produced by 4AD. The limited vinyl edition, pressed on
140g translucent
red, is housed in a sleeve printed in metallic inks to a design by long-time collaborator Chris Bigg and the songs included were recorded by Michael Allen and Andrew Gray between 1995 and 1996 following the departure of Mark Cox from the band. These were tumultuous times, riddled with economic uncertainty, and shaken by a series of riots and bombings, all of which were occurring far too close to the East London studios at which the band was working. Add to that backdrop the fact that TWP had been recently dropped by 4AD after some twelve years of service and it would be easy to assume that the music here would be dark, twisted and bitter. Pleasingly, there is some truth to this. The mood is a lot more subdued and acerbic than on the generally disappointing
Funky Little Demons
album of 1994 where a plethora of horns and light dance music had led one reviewer to describe them as "just another white post-new wave soul band". The trademark under-the-weather funk has not totally disappeared, but there are more tangents and angles here and a solidity to the songs that is reminiscent of the band's glorious early releases. Gray's guitar is particularly effective, cutting yet grippingly addictive, while there are some splendid keyboard refrains (despite the loss of Cox) which dance along like a mad uncle at a teenage disco. Allen's voice is terrific. When he moves out of first gear, as on the fabulous 'My Mother Told Me', there are few vocalists who can express themselves so evocatively. He can mumble with the best, but he's at his best when he doesn't mumble. His lyrics are, as ever, enigmatic but full of imagery which sharpens the dark mood of the music: "I kill the things that I cannot disturb / I kill the light and I kill the sound / I kill the moment that I was heard." Soon after these tracks were recorded the band abandoned the new album and decided to call it a day. Forgotten about for some years the tapes were recently rediscovered and mastered at Abbey Road for
Unremembered, Remembered
. The work was certainly worthwhile. The Wolfgang Press were one of the most underrated bands of the post-punk era, and we miss them. A lot. So grab hold of a copy of this record while you still can. They don't make them like this any more.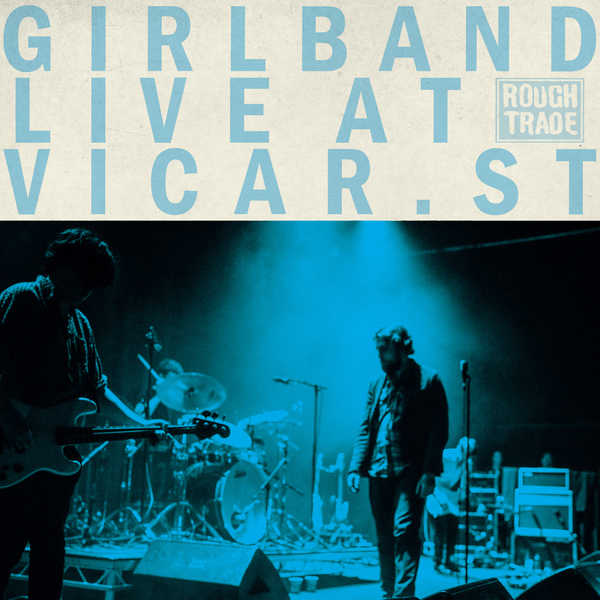 Girl Band - Live At Vicar Street
Rough Trade
Released: 29th August 2020
Do you remember the days when most of the albums you bought issued a challenge to conformity and tested every theory of what music should be? It was almost a mission of the post-punk bands to show their contempt for form and context in order to create something more visceral, powerful and challenging. Thankfully, this is a lesson that a lot of new bands have embraced; the realisation that it is not OK just to produce angular guitar rock, or slightly fuzzy pop songs. It requires more. It takes courage to step into the unknown, out of your comfort zone, to meld your influences into something new that threatens to wipe away the relevance of everything that has gone before, to make your heroes look weak and silly. Girl Band do this. Girl Band have always been brave enough to do this and that is why they are the most important band around. Having had their year screwed by the coronavirus, this live collection released for RSD fills the gap left by a lack of new material and is a fine reminder of exactly how powerful music can be when musicians follow their convictions. Girl Band don't make music like anybody else; they make music like everybody else all at the same time, thrown into the mixer and scooped out hungrily or sparingly depending on their mood. They have a ferocious sound that travels in every direction at the same time, a beautiful melding of individuals following their own instincts but somehow creating a unifying force that simply wraps itself around you and drags you away to a better place. There's fourteen tracks here on a double album making a total of well over an hour of music with tracks varying from forty-four seconds to nearly ten minutes. There are older songs and newer songs but there isn't a weak spot on it. And you can't fail to be impressed at how accurately the Dublin four-piece manage to replicate the sound of their recorded songs live on stage. It's down to the thought process; Girl Band do not succeed through luck or chance, but through hard work and meticulous planning. By understanding. This is a band who know where they are going and how they are going to get there. And wherever they end up, that is where we want to be.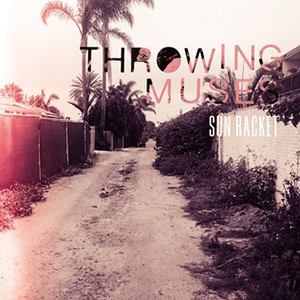 Throwing Muses - Sun Racket
Fire
Released: 4th September 2020
It used to be easy to distinguish which of Kristin Hersh's songs were for solo performances and which were for Throwing Muses – even the later 50FT Wave numbers had their own shape and feel. No more. The lines appear to have shifted over the past few years making it far more difficult to discern. 2018's Possible Dust Clouds was Kristin's rockiest solo adventure to date and it is telling that this new collection from Throwing Muses is both slower and more solid. Early Throwing Muses was all about kinetic energy and structural dyslexia, so this new approach represents a meaningful development; there have often been unhurried numbers before and indeed there are moments here when the quieter parts of Limbo are brought to mind, but Sun Racket is measured throughout, carefully paced and thoughtful, and any changes in the direction of the songs don't sweep you off your feet. Where this collection differs from the earlier albums is that it has much greater depth; the songs have a texture that wasn't there on Limbo and it is this multi-layered approach that makes this record so fulfilling. It is seven years since the last Muses album Purgatory/Paradise which was barely more than a series of intriguing sketches, but if 2013's Throwing Muses was about fleeting ideas, in 2020 those ideas have taken root. The change is evident from the start, with opener 'Dark Blue' offering plenty of weight with Kristin's guitars shuddering in the background as well as accompanying Bernard George's weighty bassline. Backing vocals are also layered adding pleasing new dimensions. And where in the past the song may have changed direction and gone off on a new tangent, when all has been said that needs to be said it grinds to a halt. Perhaps P/P was a lesson in how to kill songs before they took on a life of their own? 'Bywater' is equally textured, with treated backing vocals bending between verses where guitars scrape their knees as they crawl behind a more melodic refrain. 'Maria Laguna' evokes memories of Kristin Past with a familiar picked intro, pace and intonation and is one of the most straightforward songs here, fading quickly before two minutes has passed. 'Bo Diddley Bridge' offers a big guitar riff and Kristin's voice is at its best, gravelly, puzzled and reaching out for answers; indeed demanding them. 'Milk At McDonald's' reverberates gently as Kristin spills out regrets, while 'Upstairs Dan' begins slowly before being immersed in a warped guitar wash. Dave Narcizo immaculately raps out the beat as the vocal beautifully takes the narrative into bemused territory: "You keep lushes drunk and drunks lush". It's a fine start to side two with the following 'St Charles' again playing out behind a big riff, Narcizo beating at the door and sending more guitars crashing awkwardly to the floor. 'Frosting' erupts with some urgency, its abrasion matched by the vocal growl: "In heaven they don't call you crazy. In heaven take me over." It's a fine lyric and as the song repeats itself more and more layers of sound descend creating a glorious mess of noise with a strident guitar fighting to have the last word. It's Throwing Muses in a different light. And it's bloody glorious. 'Kay Catherine' takes a well deserved breather, with closer 'Sue' also gently-paced with a light psychedelic guitar riff guiding it on its swaying path. Days change and Muses move on; it is great that they are still moving forwards. Let's hope this new base will be built upon and that it doesn't take seven years for the next album to arrive. And that next one is even bigger, bolder, noisier and more painful. Hey, the world's fucked, let's get fucked too.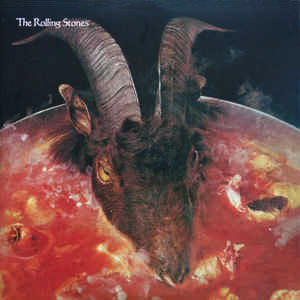 The Rolling Stones - Goat's Head Soup
Polydor
Released: 4th September 2020
Other than to strain already bulging coffers, we are not sure why the Stones' eleventh album became the subject of a major reworking this year on its forty-seventh anniversary, but it appeared in a new mix with new artwork in the usual plethora of formats, no doubt to convince fans who have already bought the album at least twice before that it makes sense to splurge out on yet another version. Having said that,
Goat's Head Soup
is a landmark release in the band's history, marking the moment where the Stones began to change from a band into a corporation, where their image would become far more important than their music. It was released on the back of four undoubted masterpieces –
Beggars Banquet
,
Let It Bleed
,
Sticky Fingers
and
Exile On Main Street
– but its recording was chaotic and the band more divided and under pressure than ever before. Mick Jagger had turned thirty and had immersed himself in high society while Keith Richards was at the other end of the scale, battling with heroin addiction and being sought by the police for drug offences. Indeed, the Stones struggled to find anywhere safe for Richards to record this record, eventually making do with a tiny studio in Jamaica in an environment Bill Wyman found so oppressive that he barely attended the sessions and only ended up playing on three songs. This was also the last record produced by Jimmy Miller who was another in the grip of addiction and was not operating anywhere near his best. With Richards' focus on the band's music fading, the songwriting was largely left in Jagger's hands and a lot of these songs were shaped by him and guitarist Mick Taylor, though Taylor was denied any share of the songwriting, the main reason for his departure soon afterwards. These were all signs that perhaps this record was not going to be hugely convincing and the main surprise is that
Goats Head Soup
turned out as good as it did.
The main reason for the record's success is Taylor's work; he was a terrific guitarist and the band were never the same again after his departure. On the new 2020 mix by Giles Martin, Taylor's guitars are given a lift on both channels; they sound cleaner and more immediate and the sound of the whole record is fresher and more vibrant. Whereas Miller's mix dulled everything down to emphasise Jagger's vocals, this shadow has now been removed. Perhaps due to Richards' waning influence, the album is ballad heavy, the real lead track being 'Angie' which was to become a massive worldwide hit. This wasn't a huge change for the band; Beggars Banquet is not exactly rip-roaring and when the Stones do slow, they generally do it well. Jagger's vocals are excellent on '100 Years Ago' where Taylor and Richards play off each other beautifully, Richards performs an interesting lead vocal on his drug ditty 'Coming Down Again', while 'Angie' may not sound like the Stones but is hugely effective. Four of the five tracks on side two are slower numbers, though none of them are throwaway. The country tinge they embrace is certainly not new territory and the re-found sharpness of the guitars only serves to lift 'Silver Train' and 'Hide Your Love' where Jagger's blues piano is quite affecting. 'Winter' is another big ballad which benefits from Wyman's presence and Charlie Watts appears much happier with him there. Why Goat's Head Soup doesn't quite match the levels of its predecessors is that it lacks any real killer songs and, for the first time, you get a feeling that the Stones are beginning to parody themselves. 'Dancing With Mr. D' is little more than an attempt to recapture the magic of 'Sympathy For The Devil' and it fails despite its musicality. 'Star Star' also appears to be a celebration of the publicity whores the Stones were to become rather than the media-shy band from the wrong side of the tracks which is how they had always been portrayed. 'Doo Doo Doo Doo Doo (Heartbreaker)' also stretches the point a little too far whilst hinting at a new commercial dance element to the band's music.
Despite its shortcomings there isn't really a track here that we would avoid, even though the first warning signs are there of a band beginning to fall off a cliff. Then again, this is not a Stones album we would choose to play nine times out of ten. The most important point about Goat's Head Soup is that it is not a 'great' album and that was staple fare for the band at the time. Though you could debate about Some Girls, it is probably fair to say the Stones never made a great album again and this was the starting point of their decline. If you are a fan, the new mixes are fine and there are numerous bonus demos on the various formats to ponder over.
Better than its reputation but not as good as the best rock band in the world should have made it.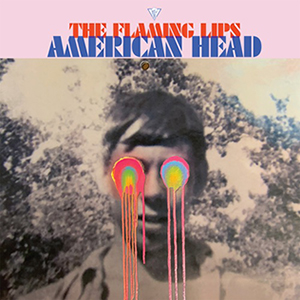 The Flaming Lips - American Head
Bella Union
Released: 11th September 2020
2020 has grounded a lot of things and it appears to have gone even as far as bringing The Flaming Lips down to earth. The band's new offering American Head is not only firmly rooted on this planet, and Oklahoma City in particular, but it sees the band rediscovering their musical roots as they abandon the drony space operas of the past couple of decades to embrace the tidy psych pop that graced the 1999 classic The Soft Bulletin whose hazy gentility made it such a warm and embracing record. There are tales of youth and its philosophies, the discovery and influence of drugs, and thankfully no intrusions from robots or spaceships or additional guest narrators. This is a coming of age story as we learn about the shaping of Wayne Coyne in his home town and the gradual loss of innocence as he becomes an adult. And this is all framed in a glowing backdrop of sound that falls like a soft psychedelic shower around the singer's words. It's all gorgeous and opening track 'Will You Return/When You Come Down' sets the scene admirably with a simple piano foundation soon smothered in gently lapping waves of shimmering sound. As the vocal questions sadly, it is lifted by soft vocal harmonies and pushed along by some beautifully understated drumming. Nothing slips from here. 'Watching The Lightbugs Glow' is beautifully smooth and 'Flowers of Neptune 6' equally dreamy. The vocals melt into the backing music as the only glimpses of space are self-induced with Coyne "doing acid and watching the light bugs glow". It brings realisation that the responsibility of the adult world is now knocking at his door and he will soon be facing the same crises as his friends, "Oh my god, why is it them? Oh my god, now it's me." The title of the album is taken from the lyrics of 'At the Movies on Quaaludes', an extraordinarily melancholy ballad played out to sad country-tinged guitars and rock and roll stabbing piano. "We destroy our brains 'til we believe we're dead. It's the American dream in the American head," emotes Coyne who sees a future only if he gets out alive. There's little doubt drugs have played a major part in the man's life. In 'Mother I've Taken LSD' Coyne laments, "Mother, I've taken LSD. I thought it would set me free but now I think it's changed me ... now I see the sadness in the world. I'm sorry I didn't see it before." Perhaps it has taken this year of hell for him to confront this sadness, to let it into his consciousness and drag his head out of the cosmos. He is starting to take responsibility and ownership of everything he has trained himself to avoid and blur out of his vision. Certainly the edgy 'Brother Eye' is knowingly perceptive and there is evidence of a more grounded reality: he's not living in the "magic forest', no spaceship is going to take him away and life is far from romantic, "She works at the slaughterhouse. You gotta live what you do. Got blood in my shoe." Words now get harder to find, and the sheen is partly removed as the album gets less embraceable and rougher surfaces appear. The slightly dislocated 'Assassins Of Youth' warps uneasily on the foundations of a simple acoustic guitar. Coyne is admitting his loss of innocence, "Everything has changed ... and I don't know what to do. Oh, my youngest self ... I miss you." American Head is really a concept album about the life cycle. About growing up. It's beautifully told and beautifully constructed. It's pretty, honest and achingly vulnerable ... the fascinating question it raises is where will it lead The Flaming Lips?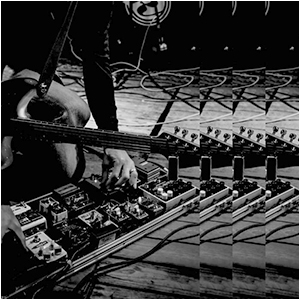 Psychic Lemon - Studio Jams Volumes 1 & 2
Weird Beard
Released: 12th September 2020
Number five in Weird Beard's series of limited cassette releases had them scrambling to try and find some two-hour tapes, such was the amount of music they had on offer from Psychic Lemon. In the end some ninety-minute specimens were obtained and a little judicial editing saw that they were able to fit both studio sessions on the one product, offering up a remarkable amount of music for a very reasonable price. Better still, the edited 'Jam 4' is revealed in its full twenty-seven minutes plus on the accompanying download, adding up to over 105 minutes of music in all. Given the current climate, the sessions included here were recorded in place of rehearsals for the band's fourth album, the follow-up to Freak Mammal which appeared last year on Drone Rock Records. That has been put on hold until brighter times, with the band releasing their pent-up frustration in a series of hugely powerful jams. Volume 1 is a collection of Psychic Lemon's favourite moments, spread across three tracks, with two being spontaneous, and the third evolving over time. All three tracks were recorded live in the studio, using a £150 battery-powered recorder, as were the five later jams featured on Volume 2. This is music for a world in stasis: heavy, dark and not a little pissed off. The mood is one of uncertainty with an ever-lurking sense of unease and this is emphasised by the huge drums of Martin Law, which are reinforced by Andy Hibberd's meanly rumbling bass. The pair create an impenetrable backdrop in front of which Andy Briston's instruments display an overwhelming show of force. Synthesisers swoop and soar while the guitars assume grotesque shapes that threaten and taunt. It's heavy stuff indeed, and if Volume 1 doesn't beat you into submission, Volume 2 shows itself to be just as potent. 'Jam 4' is nothing short of a sledgehammer attack which only eases its onslaught when you are thoroughly tenderised, and while 'Jam 5' and 'Jam 6' are a little more restrained, they are only the precursor to a second wave as the final two tracks again slash and burn. This really is a monster that will leave you battered and the thought of hearing it live is positively thrilling. Again limited in numbers, this cassette will probably not even make it on to the label's webshop page, so just be quicker next time. And send all complaints to Dai and Al....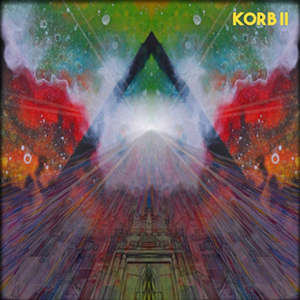 Korb - Korb II
Weird Beard
Released: 30th September 2020
One of the strengths of the Weird Beard label is the sheer variety of material they release. Of course, everything is rooted in the psych field, but there are many facets to that genre and Weird Beard embrace them all. Following hard on the heels of their dynamic tenth vinyl offering with Mugstar and Damo Suzuki, number eleven sees them releasing the second collection from Korb, the "enigmatic and prolific" British duo of Alec Wood and Jonathan Parkes, who originally operated as Mutante before adopting their new name in 2018. Korb's debut album was put out on their own Dreamlord Recordings label in July of that year to some seriously good reviews, and Weird Beard have now stepped in to give physical form to their follow-up. Described brilliantly by Russ Brown as "future music from 1972", the debut album was an almost perfect example of classic space rock being transported into the modern age. Chock full of modular synths, treated rhythms and tripping guitars it managed to sound both retro yet fresh and if you were a fan of that album, then Korb II offers up similar delights. The two records are linked by style and theme. Where Korb includes 'Power Structure' and 'Earth Ritual', II contains 'Mega Structure' and 'Hollow Earth'. 'Korbs First Android' graces the debut album, while the second has 'Korbs Next Android'. And both albums take flight and explore similar galaxies with the minimum of fuss. There's nothing that jars, little in the way of turbulence, but plenty of inquisitiveness and no little beauty. From the first probing bass notes of 'Dirty Robots' to the layered synths tucking you into bed at the conclusion of 'Night Vision', Korb II unravels the mystery of the cosmos while wrapping its comforting arms around you. There's no space monsters here to worry about, no meteorite storms; the only danger is your brain melting slowly and dripping through your ears as Korb II gently stretches horizons and fills them with a kaleidoscope of wonders. Their great achievement is producing a sound that is so classic it almost hurts, yet not allowing it to become formulaic. It's like a familiar fairground ride that never loses its thrill. When your journey has ended, you run to the back of the queue to wait for another ride. All aboard ....