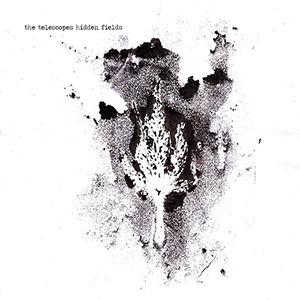 Telescopes - Hidden Fields
Tapete
Released: 7th August 2015
Stephen Lawrie once stated, "Your idea of perfection changes as you move on", and The Telescopes' sound has certainly taken a few twists and turns over the years, with
Hidden Fields
marking another shift in direction. Like Loop's Robert Hampson, Lawrie is the main mover in his band, the sole surviving original member, and is in the process of emerging from a prolonged obsession with drone music. Whether the new resurgence in interest in alternative music is pushing these musicians back towards a more familiar approach, we do not know, but the audiences have returned and interest in the bands that shook the 1990s is intense. Until recently The Telescopes appeared to have been unaware of this fact with their last album
Harm
(2013) featuring only two tracks of largely unlistenable droning, so
Hidden Fields
is a vast improvement with five recognisable songs, averaging a mere seven minutes apiece. Pleasingly, the album has been released on Tapete, who have included a CD with the vinyl, which make this extremely good value for money; with the price of vinyl we cannot understand why some labels don't even offer downloads (Upset The Rhythm, Earache...)
While Lawrie has largely been The Telescopes for some years now, this album was recorded with Jamie Cameron, Ross Cameron and Brian McEwan of very decent Glasgow noise-rockers St Deluxe which no doubt has helped the painful transition back to more rigid song structures. Lawrie has written, composed and arranged all of the tracks, and co-produced the album, but St Deluxe have adapted magnificenly to the intensely downbeat and introverted mood of the record. The Telescopes were seldom a band to send your spirit soaring; their music holding a bleak density that could border on the brutal yet still frame occasional moments of beauty. Hidden Fields is as visceral as anything they have yet produced and, like the new Loop offering, carries a weight that is worthy of serious consideration. Also like the Loop offering, this collection never escapes the influence of drone, first track 'You Know The Way' opening in familiar style until overtaken by spitting and feedbacking guitars, some nice psych wailing and Lawrie's deathly narrative. There's little in variation here; all of the tracks plough on inexorably with barely a glance to the side, but there's an occasional post-punk splendour to the guitars as they twist and protest in impotent rage. 'Absence' is pleasingly insubstantial, the vocal little more than a ghostly whisper; 'In Every Sense' is brushed by the tide as it trudges through the darkness; while 'Don't Bring Me Round' is more dislocated, warping and hissing, as Lawrie is drawn into the morass, pleading "Don't bring me round, let it take me." The album concludes with 'The Living Things', over fifteen minutes of monomania, grazed by hissing and whistling guitars that fail to intimidate an hypnotic bassline that rises and falls yet never diverts from its path; the whole thing sounds like a Mary Chain outro but is so controlled and lacking in hysteria that it results in feeling almost soothing.
It's great to have Lawrie back releasing music with which we can relate, and even more pleasing that he has offered up something of such substance and uncompromising bleakness. The storm is gathering ...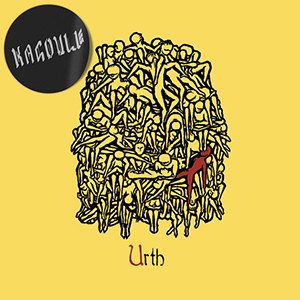 Kagoule - Urth
Earache
Released: 21st August 2015
It takes real talent to be a part of the great revival in alternative music, yet still sound like outsiders. It is something Kagoule manage with apparent ease, though, as they take their inspiration from the American DIY punk scene rather than the movers and shakers of the post-punk era so beloved by their contemporaries. Of course it would be stupid to categorise all other bands as of a rigid type, given the rich diversity and abundant talent currently flooding the country, but it does leave the young Nottingham trio with the advantage of sounding distinctly different; standing the sun while most others have sought the cool of the shade. The American influence is noticeable immediately in opener 'Gush' with its clatter of sticks, probing bass, languorous vocal and loud harmonic refrain; it's the closest the band come to sounding generic though thankfully the track is blessed by a quite ugly and wonderful screeching guitar solo which prevents it from becoming stuck in a groove. Kagoule then begin to stamp more of their own personality on the remainder of the album. Lucy Hatter's bass either rumbles lazily or appears to be asking you outside, while drummer Laurence English knocks at the window without ever wanting to be let in; his detachment infusing the songs with multiple personalities as they veer off in unpredictable directions which is really quite inspiring. Meanwhile guitarist Cai Burns has been sent to the corner to play on his own, and how these disparate elements work together to make any sort of cohesive whole is a mystery, but Kagoule clearly have the magic touch. Indeed the results can be startling. 'Adjust The Way' is a splendid bubbling mass, reflecting flashes of light from its ever-shifting surfaces, while Burns and Hatter's vocals blend to great effect; and 'Centralwing' assumes epic proportions with punching bass and storming drums assaulting a gentle double-vocal narrative. There's so much on Urth that is inventive and bright that you cannot fail to be impressed, if on occasion it can be a little heavy on the stuttering. But it can't be easy to find your way when there is always something missing; something that makes you doubt. "You don't even know where you could find a place that remotely matches your plans of a castle in the outlands," sings Hatter in the shimmering 'Made Of Concrete' and the sense on unfulfilment runs deep throughout. Great lyrics, though, and so much to admire you would be wrong to let this album pass you by.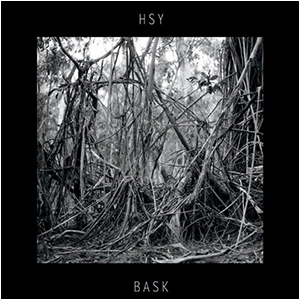 HSY - Bask
Buzz Records
Released: 11th September 2015
Apparently released on 11th September, you would have done well to get hold of a copy of Bask in the UK before the end of January 2016, though if you waited patiently for those four and bit months, you were unlikely to have been disappointed when this slab of spitting malevolence finally dropped on your doormat. HSY (Hussy) are a four-piece from Toronto who are often described as a sludge-punk outfit which means absolutely nothing to us, suffice it to say they are heavy, noisy bastards. Bask is a twelve-track, thirty-five minute collection, though closing track 'Borg' takes up seven and half of those minutes, its stomping protest unusual in its lack of brevity; it doesn't often take the band so long to get their point across. Seven tracks here hover around the two-minute mark with the April 2014 Too Pure Singles Club release, 'Cyber Bully' falling somewhere in the middle, being one of two tracks on which Anna Mayberry takes lead vocals. Along with 'Feeder', these are two of the more interesting numbers, with Mayberry's pained squeal sounding almost pleading over the backdrop of knee-deep bass, hollow thudding drums and screeching, shuddering guitars. The vocals are shared with Jude (no surname) on the screamy 'Sally' which is a full throttle attack, possibly lacking some of the dislocated charm of Bask's edgier songs which include 'Woulda Coulda' where the glorious guitars fit and spit over a punishingly unbending backdrop of noise, and the choking 'Valour', which is addictive slow-working poison. There's even room here for some traditional punk sneering on 'Acid Peel' and the album is injected with more than its fair share of post-punk repetition and hardcore bellowing. No doubt a difficult beast for your casual listener, Bask actually achieves a good balance of protest, mayhem and darkness, housed inevitably in a monochrome sleeve edged in black in case you hadn't got the point. We like this a lot.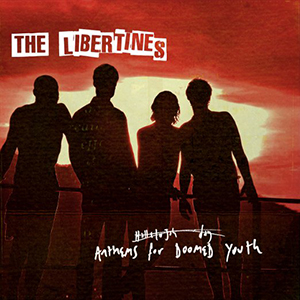 The Libertines - Anthems For Doomed Youth
Virgin EMI
Released: 11th September 2015
We have more than a soft spot for The Libertines and the band's ten-year hiatus was a pretty painful experience for those who had loved as well as those who inspired the loving. For this was more than a run-of-the-mill outfit. Indie music was just about dead and buried when 'What A Waster' lit up our lives; the music press had turned to America in a desperate quest to find something to love, but as good as some of those bands were, they just couldn't fill the void in our souls. All around was dance and despair and we felt lost before these street poets reminded us what it was like to have underground heroes: romantic, smart and more than a little fucked up. 'Time For Heroes' remains one of the greatest singles of all time; gloriously disturbed poetry presented with timeless elegance and not a little venom. The reconciliation of Pete Doherty and Carl Barat paved the way for reunion shows in 2010, with more following this year ahead of the release of this new album, eleven years on from
The Libertines
. Quite frankly, we are delighted to have them back. And not a little surprised.
Anthems For Doomed Youth is understandably not an explosion of teenage rage, but the product of a band who are now egding towards their forties (or fifties) with only bassist John Hassall still under thirty-five. It's not in-your-face, instant or throwaway. We are not in the hands of boys. This album takes perseverance and patience, and if you can offer that then the rewards are well worth the wait. The sound is unmistakably Libertines; Doherty's voice is as appealing as ever and his lyrics are terrific, veering from the deeply perceptive to raw abuse with barely a pause for breath. Musically, Anthems steers towards the melodic rather than the brusque, but the relative smoothness of the sound grows on you and it soon becomes a wonder how you ever lived without the likes of 'Fame and Fortune', 'Belly Of The Beast' and the intoxicating 'Heart Of The Matter'. And as you delve into the depths of the songs, you can't fail to warm to the little touches you didn't notice immediately, including some beautiful interplay between Doherty and Barat's guitars, and plenty of prettily dipping basslines from Hassall.
The Libertines may not be the raw force they once were, but they still find beauty in the ashes and manage to draw it out in a ridiculously appealing way. Surrender to them, it's the only way.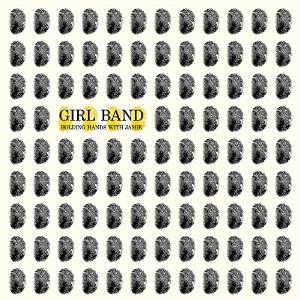 Girl Band - Holding Hands With Jamie
Rough Trade
Released: 25th September 2015
It's probably a couple of years now since we proclaimed Girl Band to be the best band in the world, so it has been a painfully long wait for the Dublin four-piece's debut album. In the meantime, they have done everything right:* flogging around Europe on a seemingly endless series of dates, releasing well spaced-out and interestingly packaged singles, and continuing to make stunningly inventive music that absolutely wipes the floor with all opposition. How can you not love a band who record a track called 'Pears For Lunch'? Or release a twenty second single in a wooden box? Or compile a debut album that consists of nine of the most inventive, noisy, clever and uplifting songs you have ever heard? Let's face it,
Holding Hands With Jamie
is the triumph we always hoped it would be, always
knew
it would be. These boys do nothing wrong (except for twice cancelling gigs in Brighton we were eagerly awaiting). The splendidly titled 'Umbongo' opens proceedings in the best possible way, with Alan Duggan's pulsing guitars leading Adam Faulkner's drums into a merry burst of insanity while bassist Daniel Fox squeezes every kind of chaos from his bass. Everything hushes after two minutes for Dara Kiely's beautifully affected vocal but there's no holding these boys back when the bit's between the teeth and he is soon drowned in aural chaos. It's absolutely magical. Stunning. And there is no let up. 'Pears For Lunch' is equally impressive with Kiely adopting his most belligerent air and Duggan his most cutting, 'Baloo' rumbles along as if recorded in a box two rooms away, and 'In Plastic' is the craziest waltz you have ever heard, rising and falling in a distorted dream. Warped bass introduces 'Paul' which thumps, screams and squeaks in all the right places, 'The Last Riddler' is a hardcore vocal on a background of radio noise, 'Texting An Alien' is almost apologetic, 'Fucking Butter' is the BBC Home Service on mushrooms, and closer 'The Witch Dr.' is a malignant itch masquerading as a hurricane. It's absolutely bloody fantastic and not buying this album should be a criminal offence warranting a lengthy spell inside. We once urged people to buy Girl Band's records to make them famous. They now have sixteen thousand followers on Facebook, so they are getting there. But we shall not rest until they are the house band on
Strictly Come Dancing
. It's their destiny. Best band in the world.
*Except for that bastard Japanese CD we can't get hold of.

Singles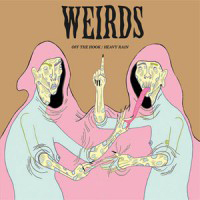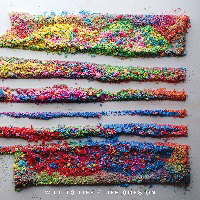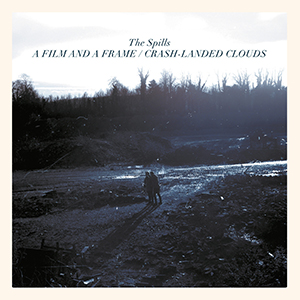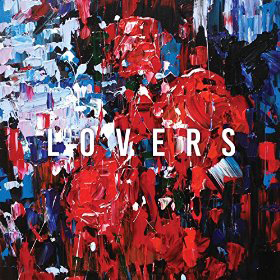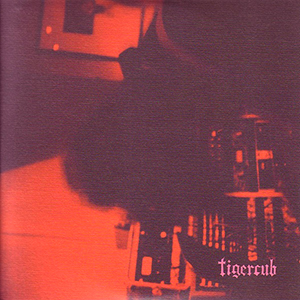 Weirds - Off The Hook
2015 was looking like becoming a very nasty car crash for the Too Pure Singles Club, but April's release by Weirds thankfully slowed down the freefall and provided music with a bit of intelligence and substance. Weirds are a Leeds four-piece who describe themselves as "a high energy neo-psych band" and this is their second release following on from the 'Crocodiles' single which saw light of day on Nottingham's Denizen label. 'Off The Hook' starts gently with a big bass, light guitars and gentle vocals before pushing off tangentially in a wilder, heavier direction and filling itself with lovely psych guitars. The b-side 'Heavy Rain' is a slightly more conventional rocker with some grumbly bass-munching in the middle. Decent stuff here.


Tall Ships - Will To Life
May's TPSC offering from Tall Ships is more on the jangly side, light guitar pop that charges along briskly, and with a fair dollop of commercial appeal. The Brighton-based band are now a four-piece following the recruitment of producer James Elliot Field to the ranks and this single follows on from numerous releases over the past five years on the Big Scary Monsters label, including 2012's debut album Everything Touching. The a-side may be pleasantly inconsequential, but the b-side 'Life Goes On' is more interesting, starting as a painfully slow ballad and building into a quite grand choral drama.


The Spills - A Film And A Frame
The Spills have been making a name for themselves up in Yorkshire over the past couple of years, supporting a number of very decent bands, and June's TPSC offering precedes the release of their second album, due out on Alcopop! later this year. The Wakefield four-piece offer up slightly raw indie rock with a melodic edge and some pretty guitars. 'A Film And A Frame' is narrated a little earnestly, though doesn't lack appeal, chugging along neatly, while b-side 'Crash-Landed Clouds' is a bit of a stormer, infiltrated as it is by a screaming chorus which is really rather splendid. A touch of The Cribs about all this? Not a bad influence, we have to say.

Kingsley Chapman & The Murder - Lovers
OK, July's TPSC offering comes from an act we have never heard of and the piano-heavy ballad, 'Lovers', sung annoyingly in a regional accent, climbs the staira to nowhere and isn't something we are likely to return to. Indeed, this and b-side 'Guillotine' are approached very much in the manner of Nick Currie, no doubt aiming to come across as louche and sophisticated, and for some they well be. But not for us.

Tigercub - You
It was a bit of a relief to see that in August TPSC were offering up a single by Brighton's Tigercub, thus preventing the depression from setting in once again. The trio (all called James fact fans) have been drawing in decent live crowds for some time now with their melodic, American-flavoured grunge melodies and the two three-minute tracks here are perfectly fine, with tired vocals complaining over bubbling and pulsing backgrounds of guitars, drums and bass. A couple of simple guitar solos are chucked into the mix and it's all pretty pleasant and decent stuff. It would be good to hear them explode on occasion, but until such times, this will do nicely. Oh, and, after a sea of black releases, this one is on a lovely transluscent pink vinyl.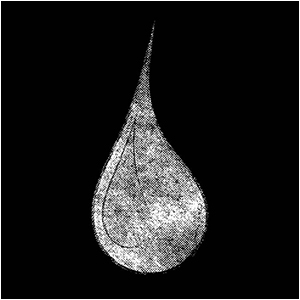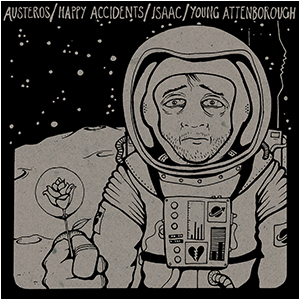 Popguns - Still Waiting For The Winter EP
The Popguns follow up 'Lovejunky' with another self-referential single and one which remains the stand-out track on their recent
Pop Fiction
album. 'Still Waiting For The Winter' paints a perfect picture of a thousand Brighton nights with its brilliantly evocative lyrics that open, "Friday night outside The Grand, a wedding disco band plays 'Boogie Wonderland'" It's top work in a song that is at heart relentlessly bleak but also utterly captivating in true Popguns' fashion. As the backing vocals burst into the chorus of 1990's 'Waiting For The Winter' it is clear the band may have got older but they have not moved on, as rooted in their environment as they are in their emotional instability: always in Brighton and always in tears as the rest of the world passes them by. Nobody does the lament of the disconected quite like The Popguns and it really is great to have them back. Three new acoustic tracks make up the numbers on this EP so it is great value as well.
Smalltalk - IV
Smalltalk are quickly becoming one of our favourite bands, for not only do they produce the type of music we thought was lost forever, but they do it with such style you cannot fail to be impressed.
IV
is (of course) the fourth EP they have released over the past fifteen months, all in limited editions of 100 twelve-inch singles, with screen printed black and white sleeves, and this one additionally appears in black and white vinyl for good measure. As always, there are three tracks on offer of the band's 1980s-influenced indie rock which is so authentic it is a little bit frightening, especially considering Smalltalk hail from New Jersey and not anywhere at all near Leeds. 'Just Thought' opens in contemplative mood, accompanied by suitably inquisitive guitars, before being rudely interrupted by an insane drum burst, after which the song gathers momentum and adds some neat interchangeable male-female vocals. 'June/July' thrums and jangles while it builds in desperation, before ending on the same six notes with which it started, a nice touch, and one mirrored in closer 'Only You' which has such a familiar clattering rhythm it feels like an old friend. Again, the song is adorned with slightly desperate lovelorn lyrics which protest plaintively before the song wanders off into a terrific outro following a repeated plea of "Who's gonna catch me when I fall down?" Top stuff yet again and you would do well to get yourself a copy
here
before they disappear over the horizon. You get the feeling
IV
is the closing of a cycle and we look forward to the next chapter in the Smalltalk adventure, whether it is
V
or whatever.
Various - Four Way Split
A nice seven-inch release from Don't Ask! features contributions from four bands including Isolation favourites
Happy Accidents
who thus make it on to vinyl for the first time. Their offering, 'Rather Not Know', is a rapid fire pop-punk charger that speeds along at a thousand words per minute (luckily for singer Rich there are fewer than two of them) while remaining hopelessly catchy and chock full of the charm that makes this band so special. Another trio, Cheltenham-based
Austeros
, offer up a pleasingly chunky two and half minutes of their breakneck guitar pop, while
Isaac
present a rapid burst of heavy guitars on the solid 'Better Yet'. We have no idea if Isaac are a trio, but Brighton's
Young Attenborough
certainly are, so that's at least three of them on this collection, and they close the EP with 'Tales Of The Unexplained' which is a nicely detached garage rocker that shifts its foundations more than once, thus making it appealingly difficult to pin down. Well worth investigating this release and checking out some decent up and coming bands.