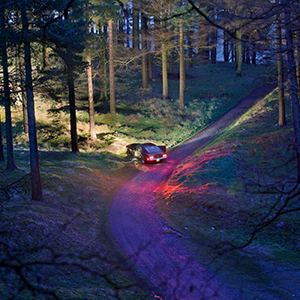 Drenge - Undertow
Infectious
Released: 8th April 2015
Drenge have fallen off our radar a bit since we witnessed a disappointing live performance from them at the Komedia last year. It seemed that night they were trying a little bit too hard and bending towards commerciality, and with Undertow rocketing straight in at number fourteen in the UK albums chart it seems clear that their music has taken on a much wider appeal. This should not be too much of a surprise as since the band's self-titled debut saw light of day in August 2013, the Loveless brothers have enjoyed twenty months of almost universal goodwill in which time they have played with some big names and attracted nothing but fair comment. In many ways this seems a just reward for their unremitting hard work and if their star continues to rise an enduring career may well be in the offing, which, of course, means Drenge cannot afford to stand still for too long and some movement away from their original brash garage rock roots will no doubt be in order. The addition of bassist Rob Graham, who played on three tracks here, is a good start as it gives the band more scope for manoeuvre, though Undertow offers few hints of any urgency to change tack and steers pretty much on the same course as Drenge. It does feel smoother and less rattly than its predecessor, and it lacks a little in ebullience, but other than that it seems to be business as usual. In our hearts we had hoped the band would move in the direction of the slowly-built monster 'Let's Pretend' but only 'Standing In The Cold' offers the same considered malevolence here and it's probably the highlight of the collection with some nicely aimed lyrics, "Your kiss ... it was covered in rust, someone had got there first." Good stuff. That apart, 'Running Wild' impresses with its urgency, 'The Snake' appropriately twists and turns, and the instrumental 'Undertow' is pleasingly menacing. Most of the rest flies by pleasantly without knocking you over which makes the album as a whole an enjoyable listen but not one that is going to leave you transfixed. Decent, but no more, and treading water to a degree.
Wire - Wire
Pink Flag
Released: 13th April 2015
It's a sign of the times that Wire have been elevated over the past couple of years from admirable pioneers into living legends. When
Change Becomes Us
was released in March 2013, it was generally well received by the media, but the arrival of the band's fourteenth album, the tardily self-titled
Wire
, has been greeted almost as the second coming with the accompanying live shows universally lauded. This recognition is a clear indication of how deeply embedded the alternative music renaissance is now becoming, with younger fans delving into the past to unearth forgotten treasures and the bands who forged them, and pleasingly treating them with appropriate respect. The words 'long' and 'overdue' leap to mind; Wire are an important band in the development of music, original punks who were unafraid to experiment, innovate and frustrate: awkward, uncompromising bastards with ear for melody and a disdain for formula. We like Wire.
It is undoubtedly a statement when a band names an album eponymously when it is not their debut. The Beatles did it when they realised they had recorded something unique in 1968, but with Wire it almost feels like it is a declaration of a new beginning, a seal of approval on the new age. In truth, the album is not a million miles removed from its predecessor and continues the emphasis on flowing guitars and vocals that resurfaced in their work at the time of 2011's Red Barked Tree, but it is a stronger piece of work than Change Becomes Us, certainly more coherent and elegantly flowing. Though bassist Graham Lewis may complain about the boredom of rock music, there's nothing here that is a million miles removed, with plenty of motorik rhythms driving under Colin Newman's gentle vocals, all prettied up with some gorgeous keyboards and gentle guitars with the occasional jagged edge. Like all of their albums it has the Wire pulse; very few bands manage to infuse their sound so thoroughly with their identity and it is difficult to tell whether this stems from the tone of Newman's voice, Lewis's touch on the strings, Robert Grey's light precision on the drums or the nagging infusion of melody that accompanies all they do. At times it is quite beautiful. The chiming 'Burning Bridges', the shimmering 'Shifting' and the dreamy 'High' are picture-perfect pop songs, and even when the songs are injected with more fire as on 'Sleep-Walking' and 'Split Your Ends', so redolent of the early 1980s, they are performed with bewildering grace. Pleasingly, the best is served last with the biting 'Harpoon' drowned in layers of grinding guitars and showing that when it comes to post-punk credentials, well, Wire's are as impeccable as they come.
This is a fine record, touching on the outstanding, and importantly it is a record for today. Yes, it sounds like Wire but it sounds like Wire should sound today. The recruitment of young guitarist Matt Simms has certainly done the band no harm at all; perhaps he has brought new vigour to mature talent, but the result is one that will stand the test of time and will no doubt inspire a hundred young bands when we are all dead and buried. So, pretty much job done. Buy it.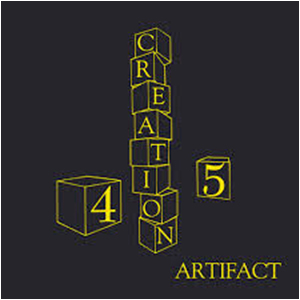 Various Artists - Creation 45
Cherry Red
Released: 18th April 2015
It's ironic that it was Cherry Red who produced this box set of the first ten Creation singles, originally released between 1983 and 1984, given that Alan McGee was a well-known critic of the label and its roster of artists. The singles here are housed in standard picture covers and accompanied only by a folded seven-inch insert containing quotes from McGee (Biff Bang Pow!), The Jasmine Minks, The X-Men, The Loft, The Legend! and The Pastels. The original releases are now considerable rarities and came housed in folded covers inserted into polythene bags, so there is no way these records can be mistaken for those pressings, and it looks as though no artwork was available as the covers have been scanned from the original sleeves and printed in four-colour process rather than in the spot colours of the originals, so they lose some of their immediacy and impact. Additionally, the sleeve for the X-Men's 'Do The Ghost' is that of the orange and blue second pressing rather the original yellow and green which is a bit of a shame.
Rarities they may be, but the quality of the first ten Creation singles is variable, ranging from the execrable two releases by The Legend! to the rather terrific 'Why Does The Rain?' by The Loft. Most fall somewhere in between and there is a lot to enjoy here as well as some moments it is better not to dwell upon. Singles 11-20 showed a marked increase in the quality of output from the label, and the first moves away from the label's semi-legendary home-made early output (with three properly housed twelve-inch singles in that group; real picture sleeves began with CRE 024). The first pages of our reviews of Creation's singles output will be on-line shortly (including these ten), with our complete look at the label's album releases (where most of these tracks are discussed) here.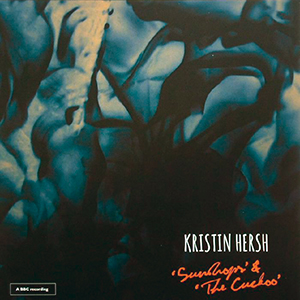 Kristin Hersh - Sundrops
BBC
Released: 18th April 2015
One of the things we like about about Record Store Day (and we certainly don't like everything) is the way obscure recordings can be brought back into the light, and we like it even better when they are songs by Kristin Hersh. This seven-inch single on a fetching transluscent blue (blurgh?) vinyl features two tracks from the singer-guitarist's debut solo album, Hips And Makers, recorded at BBC Radio Leeds in March 1994 and released by the Corporation in an limited edition of 500. The stripped-down acoustic version of 'Sundrops' sounds rounder than the slightly frantic original, the lack of strings and other accompaniment drawing focus on to Hersh's vocals which echo rather beautifully, redolent of many of her finest Muses' recordings. The b-side harbours fewer such reference points as Hersh remains respectful of the traditional English folk song 'The Cuckoo' and this recording doesn't vary much from the album version, whilst obviously lacking the echo on the vocal. A pleasing release which Throwing Muses' aficionados will treasure and hopefully there are more recordings such as this out there waiting to be re-born. Well done the Beeb.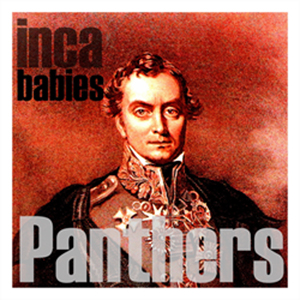 Inca Babies - Panthers
Black Lagoon
Released: 18th April 2015
Record Store Day would not be the same without the Inca Babies, with this year's offering an opaque red vinyl seven-inch of the finest track off last year's The Stereo Plan album, 'Panthers'. Limited to 500 copies, the a-side here is a stunning example of a band maturing the correct way, leaving behind the Birthday Party-style carnage of their early days to adopt a more refined style, but one that still manages to cut deeply while regaling you with the darkest, most glorious lyrical twists and turns. Singer-guitarist Harry Stafford fits more words into one song than most fit into an album, but they are darkly clever and addictive, while his bandmates frame them in the most glorious rhythms. Drummer Rob Haynes' lazy swing is outstanding here; the pizzicato is a magnificent touch, as is the occasional echoed vocal which helps give the whole a sinister air. It really doesn't come much better than this. The b-side 'Devil In My Room' is a new recording of a track from the 1987 album Opium Den, featuring some Incas' swamp blues at their best, sitting on Vince Hunt's growling bass and simply eeking misery. Great stuff, buy it if you can still find a copy.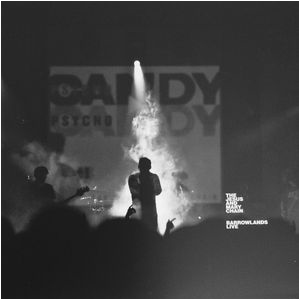 The Jesus & Mary Chain - Barrowlands Live
Demon
Released: 18th April 2015
Another of the kind of offering we like to see on RSD, a limited-to-1,500 live album of the Mary Chain's recent revival of their debut album Psychocandy. If you managed to capture the tour, this recording from Glasgow's Barrowlands will bring the experience right back home to you, with William Reid's guitar dominating and his amp hissing nastily between songs, though it is good to be able to hear Jim's vocals clearly all the way through the slower numbers. While shaking your head with incredulity that this album is now thirty years old, there's nothing dated here and it is difficult not to thrill to the spitting and screaming guitars that grace 'Taste The Floor', 'Never Understand' and 'Inside Me', while 'You Trip Me Up' still stands out as one of the greatest tracks ever recorded, the most fantastic lyrics and melody drowned in complete mayhem. This is noise as it used to be, when it really pissed off traditional 'music lovers', and it has probably never been bettered. If you don't know Psychocandy then don't listen to this record, go out and buy the original immediately, but if you already hold the album close to your heart, then this is a nice artifact that will rouse memories whether you were lucky enough to catch the tour or whether you were gutted to have missed out on it. Quite splendid.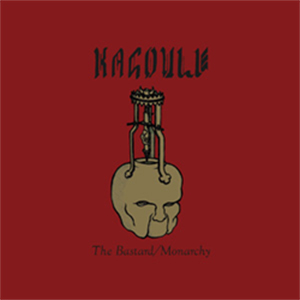 Kagoule - The Bastard
Earache
Released: 18th April 2015
A limited edition of 400 seven-inch singles was the offering from young Nottingham three-piece Kagoule. This one is gold-coloured though there appears to be a white version available from the band's website. Kagoule are refreshing as there are not many bands around that sound anything like them, their influences appearing to be more American than anything else, having been often compared to Fugazi and their ilk. 'The Bastard' sets us up nicely for the band's debut album
Urth
, which had its knobs twiddled by Arctic Monkeys' producer Ross Orton and is set to be released by Earache Records in August. It churns and stutters, yet still manages to sound melodic as well as broken. Guitarist Cai Burns and bassist Lucy Hatter's vocals work nicely together while Laurence English's drumming gives the song a whole new dimension thanks to his innate understanding of how to drag a song off in new directions. Flip side 'The Monarchy' is graced with a lovely messy bassline, quivering guitars and a heavy drumbeat that confer considerable weight to a song in which the deadly slow vocals are played off against the menacing backdrop. Good work.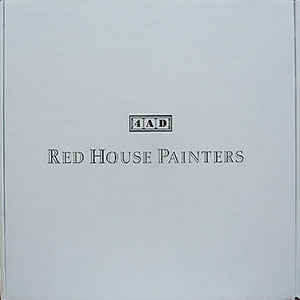 Red House Painters - Box Set
4AD
Released: 18th April 2015
This was the release we were really looking forward to getting hold of, a vinyl box set containing all of the Red House Painters' 4AD releases including mini album
Down Colorful Hill
, the two collections titled simply
Red House Painters
, and
Ocean Beach
combined with the 'Shock Me' twelve-inch single. Four vinyl packages then (two of them doubles), the first three housed in reproductions of the original sleeves with
Ocean Beach
(originally a limited ten-inch) given new gatefold packaging. All of the vinyl is gold despite being described by the label as 'bronze' and, as you would expect from 4AD, it is a very pretty thing, housed in two boxes (a simple white outer and a more decorative flip-top inner). Limited to just 1,500 copies worldwide the one annoying thing here is that the number is on the shrink wrap of the inner box rather than on the box itself so will easily be lost. With original vinyl pressings of these records selling for around a hundred quid each, this was a much anticipated reissue and 4AD are due to follow it with the albums being made available individually in black vinyl to appease those who want to hear these tunes in analogue, many of whom will miss out on this edition.
Down Colorful Hill (US spelling) is essentially a collection of demos (slightly tweaked in the studio) that 4AD founder Ivo Watts-Russell thought of sufficient quality to use on a six-track collection and it works as a fine introduction to Mark Kozelek's songs which come over as painfully drawn out catharsis, a soul being dragged slowly and unwillingly into the light to prevent the darkness from claiming complete surrender. The songs are epic in length, averaging seven and half minutes each and varying little in tone and approach, though there are some nice touches throughout that help lift the whole out of the morass. 1993's Red House Painters (commonly 'Rollercoaster') offers more of the same though it has a cleaner sound, lacking any reverb, stripping the plainer tracks naked and thus emphasising their narratives of misery and loss. Most of the songs are not quite as long, though 'Mother' drags over thirteen minutes, and there is some variation in approach on the fuzzy 'Mistress', the stuttering 'New Jersey', and the quite splendidly buzzing 'Strawberry Hill'. Despite being some seventy-five minutes long and being released as a double, there were still enough tracks left over for the same year's second Red House Painters album, this one commonly referred to as 'Bridge'. Unsurprisingly, it is difficult to separate the two albums, this one containing eight tracks at nearly six minutes apiece, including a cover version (possession?) of Paul Simon's 'I Am A Rock' and ending (with ironic appropriateness) with 'Star Spangled Banner'. 1994's 'Shock Me' single was a cover version of an Ace Frehley Kiss track, with two versions included, one a thrumming electric version and the other acoustic. They were grouped with two short, largely acoustic, Kozelek tracks, one surprisingly failing to break even two minutes. 1995's Ocean Beach was the last offering by the band on 4AD; the label refused to release its follow-up Songs for a Blue Guitar which eventually saw light of day on Island, with the final album Old Ramon getting a posthumous release by Sub Pop in 2001. Ocean Beach is still a gloomy beast, but it does show some relaxation with Kozelek moving away from his standard uncompromising epics to include a handful of shorter songs, two of them under three minutes.
If you can't get hold of this lovely box set and you are resigned to spending your life wallowing in introspection and misery then you could do worse than investigate the black vinyl reissues when they reach the shops, or simply get hold of the readily available CDs. Party music it ain't, but it is difficult not to surrender to this music's dark charm.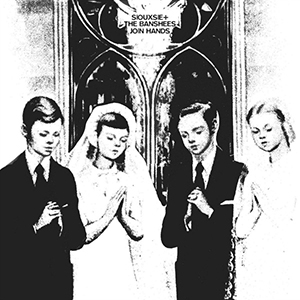 Siouxsie & The Banshees - Join Hands
Polydor
Released: 18th April 2015
It used to be said that you should only buy every second Banshees' album as the quality was that intermittent. This was a little harsh, perhaps, but it is true the band never managed to produce consistently great albums in the manner of rival alternative giants, The Cure. As the Banshees' second album,
Join Hands
would fall into the category of an album to skip and thirty-six years down the line you still cannot avoid the feeling that it is a little patchy. This year's RSD release, a limited edition of just 1,000 records, comes housed in the original sleeve that was dumped at the last minute by Polydor for fear it might offend the public. It seems pretty innocuous in this day and age and it is strange that the label would worry over such a drawing when the record itself contained the band's hardly respectful version of 'The Lord's Prayer', but it is easy to forget just how things were in Britain in the 1970s. Additionally, the new release includes the jagged instrumental 'Infantry' which was intended to close the album but was again taken out at the record label's insistence. Of course, it is entirely possible Polydor did the band a favour as the cover in which the album was eventually released was far more effective in both the power of the image and the typography.
Join Hands marked the last occasion guitarist John McKay and drummer Kenny Morris worked with the band, the duo quitting just two days after its release. Although this ultimately helped the Banshees to develop their sound and style, it is difficult not to admire the duo's work, McKay's guitar in particular helping to define what became known as the post-punk sound. This shows the Banshees moving on from their earlier punkier style into something bleaker and far more insidious, no longer hitting out straight at the throat. 'Playground Twist' remains one of the band's greatest moments and it is incredible that such a song could storm into the UK mainstream charts, whilst other highlights include Siouxsie's great vocal and the fabulous guitar on 'Regal Zone', the sawing thrust of 'Placebo Effect' and the gothic howl of 'Premature Burial'. The downside is that 'The Lord's Prayer' just doesn't fit in with the rest of the record and given it takes up some thirteen minutes, that is a rather major failing. 'Mother/Main Papa' is also extremely annoying which makes side two pretty much a disappointment, though the addition of 'Infantry' helps.
A transitional record from an important band in a format almost lost to history. Make your own minds up on this one.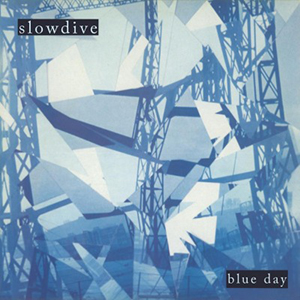 Slowdive - Blue Day
Sony
Released: 18th April 2015
It's a little sad that Sony can now cash in on releases by bands such as Slowdive as they couldn't stand them when they bought into Creation, being far more concerned with making money out of more commercial outfits. Blue Day was an odd release by Creation in 1992, seeing light of day in 1,000 run vinyl and CD formats but given a catalogue number that was neither single nor album. It also came as an extra on limited editions of the Souvlaki CD with the compilation featuring the first three of the band's EPs: Slowdive (minus 'Avalyn II'), Morningrise and Holding Our Breath (minus 'Catch The Breeze' which featured on the band's debut album Just For A Day, and the Syd Barret cover 'Golden Hair'). It is, then, Slowdive at their very best when their dreamy soundscapes could produce endless lists of glazey-eyed superlatives from the music press before the sheen faded and laddishness became the order of the day. Once again times have moved on and the Slowdive sound is possibly more in vogue today than it ever was in the 1990s; the rebirth in 'shoegaze' probably owing more to the Reading five-piece than any other group, a fact largely responsible for the band's recent reunion and the issuing of this numbered and limited-to-800 blue vinyl reproduction. If you like a dollop of dream in your pop then there is little here you won't love as you are washed by warping guitars and whispered vocals dragged slowly along by a hearse of a rhythm section. It's all rather gorgeous and, in truth, pretty classy. Very few bands come as close to touching your soul as Slowdive and transporting you to distant shores where there are probably elves and pixies and whatnot. A diaphanous delight.
Suede - Dog Man Star 20th Anniversary Live
Demon
Released: 18th April 2015
In a similar vein to the J&MC release, the Suede offering is a limited-to-1,500 live album (this time a double in a gatefold sleeve) featuring the band's concert for the Teenage Cancer Trust at The Royal Albert Hall in 2014. Celebrating the twentieth anniversary of Dog Man Star, Suede played the album in full in the correct order before ending the evening with a greatest hits set. (The Mary Chain played a greatest hits set before launching into Psychocandy.) What we have here then is another fine reminder of the night featuring solely the Dog Man Star tracks though the obvious difference between the original album and this live set is the absence of guitar genius Bernard Butler who of course co-wrote the album with singer Brett Anderson. Though Butler's continuing alienation from his former bandmates is still painful, his successor Richard Oakes does a bloody fine job and it was fortunate they managed to replace the prodigal with someone of such great ability; it's certainly difficult to imagine the band having gone on to achieve such enduring success without him. Unlike the Mary Chain, Suede are an inclusive group; the audience sing along and Anderson encourages it. It's a bit rock and roll and a little bit cringey but it clearly shows the dedication Suede attract even so many years after their initial split. The sound quality is decent and Oakes sounds particularly fine in 'Daddy's Speeding', 'New Generation' and 'The Asphalt World'. With twenty years having passed, it is easy to forget just how great an album Dog Man Star was, epic in scale yet fine in detail, at times anthemic and at others painfully personal and intimate, and it is good to hear the whole collection revived. As before, buy the original if you don't know it; it is a record you should not be without, but this is worth a listen as well.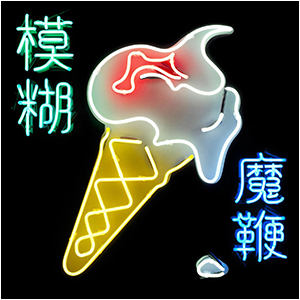 Blur - The Magic Whip
Parlophone
Released: 27th April 2015
Having been knocking around together again for six years now, it has taken Blur a long time to reach the stage where they felt comfortable in releasing new material. The Magic Whip follows on twelve years from the band's last album Think Tank, and some sixteen years after 13, their last album as a coherent four-piece, and was apparently inspired by a forced stay in Hong Kong, hence the Chinese writing that decorates the cover. With Damon Albarn taking a step back from forcing through his own vision of the record, much of sound of The Magic Whip is down to the work of guitarist Graham Coxon and it is a strikingly cohesive and adult sounding record. There is very little of the exuberence and verve that marks earlier Blur records and in its refined approach and constraint it nicely captures an air of melancholic resignation from which it is difficult not to reference the recent works of David Bowie. Albarn's apologetic phrasing on 'Thought I Was A Spaceman' (let alone the theme of the song and the sound effects), the defeated narrative of 'There Are Too Many Of Us', and the uptalking 'My Terracotta Heart' cast shadows of the great man and though The Magic Whip's fifty-two minutes open on 'Lonesome Street' with a typically leaping Blur introduction and a familiar self-assured bouncing vocal, it doesn't take long for the bubble to burst, and after just ninety seconds it could be Bowie himself mumbling through the vocals. This sadness is infectious, and the album rarely shakes itself free, though the jagged 'I Broadcast' manages to poke its head out of the gloom. This is not to say the album's infectious dolefulness detracts from the listen. The soulful pop of 'Ghost Ship' may be a little too refined, but there are plenty of stand-out moments, the undoubted highlight being the pulsing 'Go Out', strewn with whistling, bubbling and ratcheting guitars, and a splendidly simple and uplifting Coxon solo. It's great to have this most unrock and roll band back with us; they are awlays unpredictable, always fascinating and often challenging. The Magic Whip manages to be all three at once.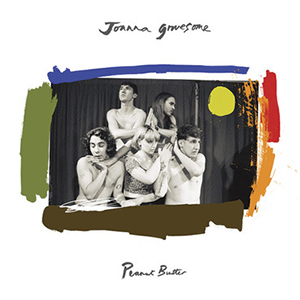 Joanna Gruesome - Peanut Butter
Fortuna Pop
Released: 11th May 2015
We can think of no reason why the world should not love Joanna Gruesome, from their vibrant live performances, through their pulsating records which swing between the contemplative and the explosive, to their boldness in addressing such issues as mental illness and feminism. Peanut Butter is a delight, both smooth and crunchy, its ten tracks barely stretching to twenty minutes and quite right too: when you have said what you need to say, why bother with filler? There are some familiar songs here, including the melancholic 'Jerome (Liar)' from the joint release with Trust Fund and the vibrant 'Psykick Espionage' from the Perfect Pussy link-up, but everything ties together perfectly. JG's music manages to sound both fresh and familiar simultaneously; at times the sound is so reminiscent of early Lazy recordings that it is frightening, yet these tunes are injected with plenty of punk and Riot Grrrl energy to create an amalgam that can be touchingly pretty, yet tough enough to withstand the force of twelve elephants charging from thirty feet. It's no mean feat to fuse vulnerability and toughness, melody and dissonance, light and dark into a coherent whole, but Joanna Gruesome do this with such apparent ease that it really is difficult not to admire their talent. The recent announcement that the band are losing singer Alanna McArdle is going to be an enormous blow as she has an incredible singing voice, delivers a fine shout, and her vocal interplay with Owen Williams has done much to define the band's sound; only time will tell how the band's dynamic is affected from now on. But McArdle can take great pride in what she has achieved with this record as Peanut Butter barely falters and it is incredibly difficult to pick out particular moments, though the Primitives-style feedback in 'Jamie (Luvver)' is exquisite, as is the melodic charm of the terrific 'There Is No Function Stacy'. This is simply a great record. Every home should own one.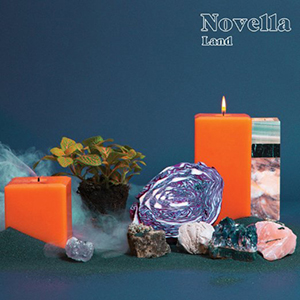 Novella - Land
Sinderlyn
Released: 11th May 2015
"Take your legends, hold them up to the light, look for the magic – oh, you never see yourself. I don't want to talk like somebody else." So lament Novella in
Land
's stand-out track 'Something Must Change' and it's a telling statement as the London quintet have ploughed a lone furrow with some determination over the past few years but, while remaining true to themselves, seemingly lack the confidence to parade in the spotlight. Nothing on this album identifies who is in the band, nor who has written the songs, and for good measure there are no pictures of the group either on the cover or the lyric insert. There is, instead, a photo of a red cabbage. This is all well and good, and in many ways deeply impressive, but there really is no need for shyness as
Land
is a very good album indeed.
We first caught Novella live over two years ago in a small Notting Hill bunker so it has taken some time for this first collection to emerge, and while in the intervening period there has been an explosion in alternative music, Novella do not walk the post-punk line, but deliver some guitar heavy psychedelic pop music that very much has its roots in the 1960s, though injected with a taster of early 1970s krautrock. The whole release has a retro feel, from the fat Garamond font outlined on the cover and printed in red on the lyric sheet, to Hollie Warren and Sophy Hollington's sparring guitars and the slightly extended intonation of the gentle and partially submerged vocals. These exist within the framework of the songs rather than defining them, Novella's foundations being built upon the sound rather than the stories, which generally swing towards the downbeat. There's familiar territory in the harmonic and layered 'Phrases', the obligatory eastern tint in 'Blue Swallow', and the strident overtones of the very fine 'Skies Open', but this is far more than psych-by-numbers as the insistent 'Follow' is quite gorgeous, guitars bubbling away in an intro that lasts nearly half of the song's 4.47 minutes, and the hypnotic 'Land Gone' flashes kaleidoscopic patterns of light. At times Suki Sou's bass is a delight, rumbling away and occasionally bouncing off the walls, while Iain Laws' drumming succeeds in being both patient and decorative, and Isabel Spurgeon's keyboards add to overall feeling of warmth. It is a bit surprising the band has made a video for the slightly ploddy 'Sentences' which is the worst thing here, but on the whole this is a terrific debut and well worth investigation.
Girls Names - Zero Triptych
Tough Love
Released: 11th May 2015
The first offering from Girls Names in over two years (and the first release featuring drummer Gib Cassidy) comes as a limited edition of 500 one-sided twelve-inch singles, 150 of which have been pressed in clear vinyl with the remainder in black. Featured is one composition in three sections, lasting some eleven minutes and titled 'Zero', or more accurately '0'. This is one-off release the band insist will not feature on any future albums, labelling it "a symphony in three parts" in tribute to the Group Zero art movement founded by Heinz Mack, Otto Piene and Günther Uecker in the 1950s who argued that art should be void of colour, emotion and individualism. Zero, Piene stated, denoted "a zone of silence and of pure possibilities for a new beginning." It is no coincidence, then, that Girls Names labelled their last album A New Life and the guitar-drenched krautrock sound they have been developing is clearly the ideal vehicle for mirroring such art. Even with the recent explosion in interest in alternative sounds there are few bands who are travelling the same road, and none half as good for '0' is as gripping an eleven minutes as you will ever hear, its pulsing intro and robotic keyboards draped in singing guitars after two minutes and adorned by Cathal Cully's deadpan vocals a minute later. The introduction of the voice and Cassidy's motorik beat must herald part two of the triptych and the third part presumably begins on eight minutes when the song momentarily fades before leading into a swirling three-minute outro. Whether Girls Names manage to make their music devoid of colour and emotion is highly debatable as the whole composition is pretty uplifting with its unrelenting drive, almost heroic chorus and beautifully ringing guitars, but as the band state, it does wipe the slate clean for a new era. We can't wait for it to dawn.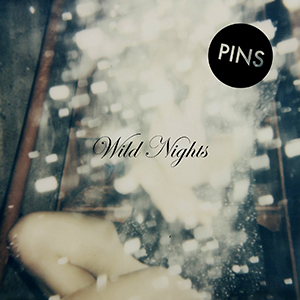 PINS - Wild Nights
Bella Union
Released: 8th June 2015
We have spent many a pleasant evening watching PINS at work and have been awaiting the release of their second album with much interest. The band's 2013 debut album, Girls Like Us, took us by surprise with its sheer depth of quality, infused as it was with dark and primal power, but there has been a marked change in the band's approach following its release, with their image being considerably softened. Out have gone the monochrome shots, severe haircuts and Docs and in have come colour and a touch of glamour. There was little doubt this was presaging a lighter approach to their music and so this has proved to be. Wild Nights sees a band in transformation at best, or struggling with their identity at worst. There's a variety of styles on offer here so we are left with a bit of pick and mix, with not all the songs sitting comfortably together. The main concern is that Faith Holgate does not sing with any fluidity or grace but in sharp, short exclamations as if reading bullet points off a list, "Chain/Smoking/Never/Ending/Love/Lusting/It's digusting/I remember/Long/December/God knows/We got low..." This works very well with the old style PINS' alternative sound as demonstrated in the primitive single 'Too Little Too Late' which is as close as you get to perfection here. Sophie Galpin's roundabout drumming leads the way, built upon by Holgate and Lois McDonald's heavy guitars, changes in pace, dislocated harmonies, short bursts of feedback, pissed off vocals and a recognisable backing howl. It's a nice thing and when added to 'Baby Bhangs', 'Curse These Dreams' and 'House Of Love' lays a good foundation on which to build. The slow and shimmering 'Got It Bad' also impresses, but the downside comes when Holgate's approach just doesn't fit the music as in 'Young Girls' with its light melodic backing clashing with the chanted vocal, and the drawn-out "be-e" is particularly annoying in the lyric's dum-de-dum-de-dum-de-dum scansion. 'Oh Lord' suffers similarly and when Holgate does sing instead of chant, it isn't really clear what sound the band want to embrace. 'If Only' is pure 1960s' pop, 'Dazed By You' sounds like a Primitives' b-side and the choral outro to 'Molly' comes over like Bananarama. Sometimes here, sometimes there and sometimes god-knows-where, Wild Nights is a bit of a muddle. Don't neglect it by any means as there are good things here, but come prepared. Not the wildest of nights, then, but what do we know that they don't know?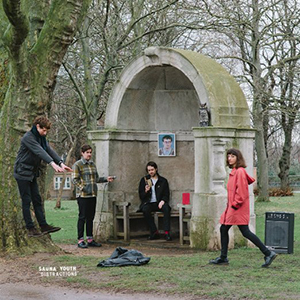 Sauna Youth - Distractions
Upset The Rhythm
Released: 8th June 2015
According to their record label, London's fine Upset The Rhythm, Sauna Youth's second album marks the first occasion on which the band has written a collection of songs together and recorded them in a studio environment. Laid down in two days almost a year ago, it has taken some time for Distractions to see the light of day, yet the wait has certainly been worthwhile as the band's unique brand of jagged punk is as thrilling as it is timeless. Running in at under half an hour for fourteen tracks, only two songs here make it past three minutes, with five failing to break two. Indeed, the band see no need for vacillation and rattle through the songs with alacrity and an unshakeable sense of purpose. At times it can seem as though there is nothing deeper than a straight punk thrash, but at other moments the band decorate their songs with delicious post-punk nuances that set them a class above. 'Transmitters' has glorious echoes of side project The Tense Men's fabulous album Where Dull Care Is Forgotten in its angular repetition, though it is played at a considerably faster pace, and 'Try To Leave' also captures the mood of that release and is darkly jagged. 'Cosmos Seeker' is drenched in guitars and full of glorious thrashes and two-note riffs, the shower of crashing metal and tempo changes lift what sounds like a Wire tribute in 'The Bridge', and the slight dislocation in the usually unified vocals of Richard Phoenix and Jen Calleja gives 'Future Tense' a deal more depth as do the buried, echoing vocals that grace the extended outro to the album's most displaced song. Closer 'Creeper' also provides a welcome break from the punk storms, its melodic backing vocals drowned in waves of churning guitars. It's not all perfect, though, with two unnecessary tracks of talking and the odd song that never really goes anywhere but straight from A to A. That said, this is a pretty invigorating and decently clever album and it is well worth getting your mitts on a copy. No download code with the vinyl, though, which is always annoying.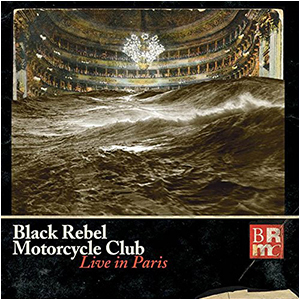 Black Rebel Motorcycle Club - Live In Paris
Abstract Dragon
Released: 8th June 2015
It's fourteen years since BRMC first burst on to the scene, offering some hope to desperate times when alternative music was at one of its lowest ebbs. They entered the fray all guns blazing, in Mary Chain worship mode, full of black and white enthusiasm and naivety, and to give them their due, have remained pretty consistent in their approach ever since. Seven albums have followed, as well as two live collections, with this new release capturing twenty-four live tracks on two discs, recorded on Valentine's Day 2014 at the Theatre Trianon in Paris, and adding a DVD of the same concert accompanied by a documentary by Yana Amur which shows an intimate side of the band, described by bassist Robert Been as "the morning after" one of the big shows. The captured tour was in essence to promote the band's rather decent 2013 album Specter At The Feast (US spelling), which appears here in its entirely, and in the correct order, on disc one, whilst the second disc offers a selection of songs from the band's past including a fair smattering from 2001's debut, Black Rebel Motorcycle Club. As could expected of BRMC, the sound is excellent, though the band tame down the SATF album a little before bursting into life in the second half of the show beginning with 'Beat The Devil's Tattoo'. This may have been a survival tactic, given the two-hour length of the set, but the second half is certainly more riveting on the DVD, which is well filmed despite there being only so many angles from which you can shoot three musicians and so many clips of young women looking longingly at the stage that can be digested easily. The fifty-three minute documentary is nicely constructed, swapping between the band rehearsing, playing live and talking to the camera, and Been makes some salient points about the nature of a record and how they should not be treated as simple product with a limited lifespan and pre-defined boundaries. Altogether a pretty decent package; this band have never disappointed and it's a shame they haven't received more plaudits throughout their career. Plenty for your money here.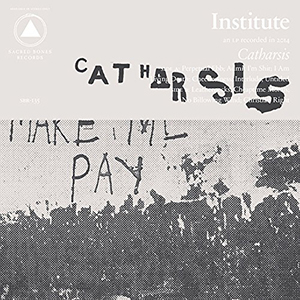 Institute - Catharsis
Sacred Bones
Released: 8th June 2015
Austin's Institute have been one of the most interesting punk bands to emerge over the past few years, a band who are unafraid to experiment with their sound and approach and who steer away from the grindingly dull hardcore onslaughts that numb both the senses and the mind, perhaps a surprise given that most of the band's members have formerly featured in well known hardcore acts. Catharsis is the band's first album, following on from some sturdy singles and EPs, and has been released by Sacred Bones on both vinyl and CD as well as in a limited vinyl edition of 250 in a nice foldaround sleeve (featuring a newspaper clipping announcing the death of Marc Bolan), all stuck together with a wax-type seal. It's a pretty thing and a worthy housing for an album that seldom fails to impress. Institute's sound sways from the early punk of UK Decay, through the post-punk angular attack of Public Image Limited or Mass, to the gothic guitars of Bauhaus. It makes for a potent mixture, cut up and slapped together piecemeal in true dadaist fashion, an approach perhaps more identifiable from the music of our own Cravats. The lyrics on Catharsis narrate tales from the youth of singer Moses Brown, the album being an exploration of his own disappointment in himself, and he sings as though being pushed in the face, his words distorted in true Mark E Smith fashion, which only serves to emphasise the mood of alienation and disgust. The vocals, often supplemented by spoken asides and howls of anguish, lay beautifully on the uncluttered and minimalist backing, which remains spiky and truculent throughout, the whole acting as a wicked irritant that will stay in your brain long after the music ends. This is as blank as punk can be, but infectious, cutting and addictive. Catharsis is great.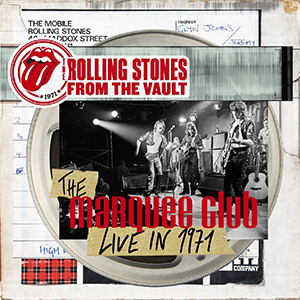 Rolling Stones - The Marquee Club Live in 1971
Eagle Rock
Released: 22nd June 2015
The Rolling Stones were a bloody fantastic band and anybody who doesn't appreciate their work has a Shakespeare-sized hole in their collection. The Rolling Stones in 1971, when they released their masterpiece Sticky Fingers, were even better, King Lear and Hamlet rolled into one, sitting atop the very summit of rock and roll perfection. For some reason the band seem to be celebrating the forty-fourth anniversary of that first album following their departure from Decca, and to accompany the multitude of formats in which it has been re-released comes this third in the series of live concerts taken from the band's vaults, capturing a performance at the famous Marquee in that very year. Released on DVD with accompanying CD or vinyl, this show was filmed for US television shortly after the band had completed their Farewell Tour of the UK, and the gig marked the first time 'Brown Sugar', 'Dead Flowers', 'Bitch' and 'I Got The Blues' were showcased live. There are eight tracks in all, with the addition on the DVD of alternative takes of 'I Got The Blues' and 'Bitch', plus a Top of the Pops performance of 'Brown Sugar' from 1971. As would be expected with TV cameras in attendance (and taking up half the available floor space from what we can see), the quality of the filming and the sound is good and the performanec is suitably vintage. Jagger, wearing a preposterously short shirt-cum-waistcoat is the centre of attention with his usual jack-in-a-box antics, while Keith Richards prowls around the stage, occasionally stealing the lead parts from the unsurpassed Mick Taylor who remains rooted to the spot, but whose playing is simply astonishing. Bill Wyman assumes his usual static position, bass upright, while Charlie Watts keeps time as impeccably as ever on his modest kit. Bobby Keys adds plenty of great sax, Ian Stewart throws in some piano and Nicky Hopkins takes on additional keyboards. The good thing about seeing the Stones live is that you don't just get the records played at you; the songs differ every time, taking on a fluidity and life of their own. You never know what to expect but you are seldom disappointed. You won't be by this either: it's great.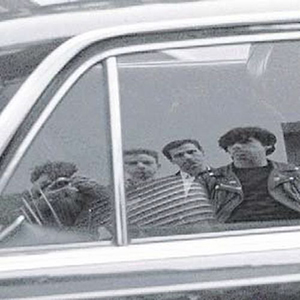 In Camera - Era
4AD
Released: 22nd June 2015
It was 1982 before the classic 4AD roster really began to take shape, yet it would be insanity to disregard the bands who featured on the label in its formative years. 4AD's inception in 1980 was just at the right time for it to embrace post-punk in its infancy and some amazingly innovative records were released, whether the glorious early offerings of Bauhaus, the meanderings of the various members of Wire, or striking efforts from Rema-Rema, Mass and In Camera. The latter were in existence between 1978 and 1981, and were noticed by the label after they supported Bauhaus at Billy's in Soho. 4AD released only two singles from the band, the magnificent seven-inch pairing of 'Final Achievement' and 'Die Laughing' in 1980 and the
IV Songs
EP in 1981. A posthumous EP,
Fin
, followed in 1982 featuring a three-track John Peel Session, and though In Camera got together briefly to finish off a handful of tracks for the retrospective
13 (Lucky For Some)
collection ten years later, this has long been out of print.
Era
is a new collection, housed in finely packaged limited-edition CD and vinyl formats, and containing all of the 4AD releases in chronological order on its first disc and eleven tracks never before made public on the second, including demos, live recordings and rehearsal tapes. The vinyl release, through necessity, omits Peel Session track 'The Fatal Day' from
Fin
, and four of the extras.
The band's sound is archetypal post-punk, dominated by Jeff Wilmott's wicked drum patterns, run through by Andrew Gray's viciously cutting guitar and Pete Moore's bending bass, with David Steiner's desperate vocals thrown on top, adding to an overwhelming sense of alienation and suffocation. Steiner really is terrific, every bit as effective as Bauhaus's Pete Murphy in adding a broken edge to his voice. As he laughs, shrieks and chokes through the outro of 'Die Laughing' it simply reaffirms its place as one of the very greatest tracks ever to be released by the label, and truly there is little here that fails to impress. The double vocals on the edgy 'Final Achievement' only serve to reinforce its quality, the jagged repetition of 'The Attic' is painfully and hopelessly addictive, while the lost narrative of 'The Legion' is spellbinding, throwing out faint echoes of Joy Division and PiL, and graced by a lovely, subdued feedbacking guitar commentary. The piano lament of 'The Conversation' adds just another facet to the band's sound, something that would be echoed in the early work of The Wolfgang Press where Gray was later to find a home.
The rare tracks include three that were previously touched up in 1991, 'Deflowered' and 'On The Retina' captured live at The Marquee in 1981, with 'Colour In The Home' caught live at The Scala two years earlier. The recordings are just about of a quality to make their inclusion justified, though as a stand-alone release they would have been very much an obsessives-only option. Two 1979 demos recorded in Plaistow are perhaps more interesting as they have not been heard before, both 'Scars' and 'Apocalypse' honing razor edges that would have made them terrific album tracks. The final five offerings here have the best sound quality, though all of the songs from this taped 1980 Brixton rehearsal were properly recorded for 4AD or the BBC and feature on the first disc.
Another great package from 4AD and one that serves to underline how sad it was that In Camera never got to make an album, or indeed a whole series of albums. You may not have heard of the band before, one of 4AD's hidden gems, but if you still thrill to the discloated sounds of post-punk, this is bloody essential.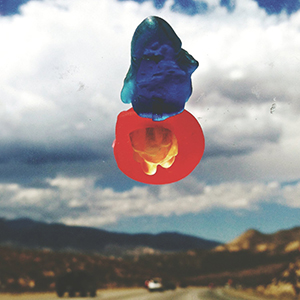 Bully - Feels Like
Star Time International
Released: 22nd June 2015
Nashville-based four-piece, Bully, were one of the great successes of this year's The Great Escape, putting on a terrific set at The Haunt, and this has now been followed by their debut album, released on Star Time International through Columbia. It is not often major labels embrace music with an alternative edge in this day and age although with Bully's melodic grunge rock, they could well be on to a winner. The band itself is little more than a vehicle for the driving creativity of frontwoman Alicia Bognanno who not only has written all of the songs here, but has produced, mixed, engineered and published them as well. Impressive stuff indeed, but even these achievements are largely put into the shade by her vocals which can rip and caress simultaneously, their uncertainty of purpose creating the edge on which all of this collection is balanced. She begins with a howl on 'I Surrender', a detached love song that only leaves you with questions, and thus opens the door to a welter of confusion without conclusion. Little wonder the album is titled Feels Like; it's an apt description of a record that largely captures the spinning of the mind. Bognanno declares, "Someone's in my room/But this isn't my house..." as the world continues to leave her in a bewildered state. The musical accompaniment is largely grungey with big and occasionally punishing guitars, just the right amount of fast-slow-fast bursts, and the occasional pretty solo. The rhythm section is controlled, never venturing off on its own, firmly taking its lead from the singer-guitarist who invariably sets the pace, but it all blends into an appealing piece of work with the occasional stunner, such as the slow melt of 'Trash' and the sharply meandering 'Picture'. Definitely worth getting hold of this one.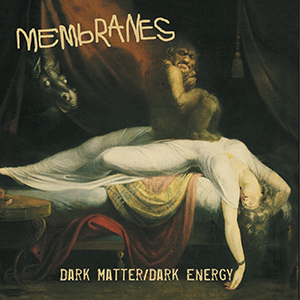 Membranes - Dark Matter/Dark Energy
Cherry Red
Released: 22nd June 2015
Well, the wheel really has come full circle. It's funny in a linear existence how the nature of man appears to be cyclical, so this should have come as no surprise, but if you had hinted in the mid 1980s that post-punk innovators and noise terrorists The Membranes would one day produce a double concept album you would have been laughed out of town. But such is the extraordinary nature of the music scene at this moment in time that old taboos no longer carry any weight, everything is up for grabs, and instead of giving them fifteen years hard labour, it seems fitting simply to stand and applaud. For what The Membranes have achieved here (and to us they will always be 'The' Membranes) is something little short of remarkable.
If you are going to tackle any theme, then why mess around with minutiae? Why not take on the formation of the universe and its journey to the end, and mirror that with a contemplation on the painfully brief span of human existence? It's aiming a little higher than focusing on sense-deprived pinball players, singing aliens, hobbits or whatever other cobblers captured the attention of the old prog monsters. Here singer-bassist John Robb has taken his fascination with physics and developed it into an alt-punk opera of enormous scope, infusing it with the deep hum of the universe itself, adding commentary from scientist Joe Incandela who ran the Higgs Boson project at CERN, and broadening his band's musical approach to a wide degree, in that at times you can even hear strings (if only computer-generated). For this is not The Membranes of old. Having lain dormant for twenty years, the band was resurrected six years ago to play some live shows and, although they have created new music ever since, this is the first album from the new line-up which added drummer Rob Haynes and guitarist Peter Byrchmore to old hands Robb and Nick Brown. Indeed, it is some twenty-five years since the band last released an album, so the slate was blindingly clean, and Robb is never one to mess around re-covering old ground. Musical boundaries are there to be broken, Robb has never played by the rules, and it is heartening to see him launch another assault with such style. All the more impressive is that this record was recorded piecemeal by the band themselves rather than having been financed by backers who could send them off for a couple of weeks to a country studio.
Much of Dark Matter/Dark Energy was, then, recorded live in single takes, the way David Bowie used to work in his glory days, and it isn't hard to believe. There's an energy and drive to the music that is difficult to capture in any other way, though this is far from an unfettered Membranes' racket. For every breach of the Riot Act, you will find melody and, heaven forfend, even culture. For contemplation on the enormity of the universe inevitably touches the mind with the certainty of its ultimate insignificance and inexorable decay, and the death of a parent, the most affecting human experience, only reinforces this brain-numbing contrast. Robb has blended the awe and the pain to produce something quite touching and his existential laments to the accompaniment his grumbling bass cannot fail to rouse sympathy and understanding, "All I can feel is a dark energy". It's some accomplishment. Of course, there is some punk swagger, some rockabilly thrash, and plenty of crashing metal to even things out, but let's face it every kitchen sink in the world has been thrown into the universe, and there's still plenty of room. This double album barely scratches the surface of its subject but manages to run deep through the human psyche. The closing track 'The Hum Of The Universe' sews everything together in the neatest fashion. Opening with a ponderous bass and a Nick Cave-type mournful vocal, it is intermittently swallowed in chaos as Robb reads the last rites, "Ashes to ashes, dust to dust, all God's flesh turns to rust".... Only The Membranes could count down the end of all things and make it so uplifting.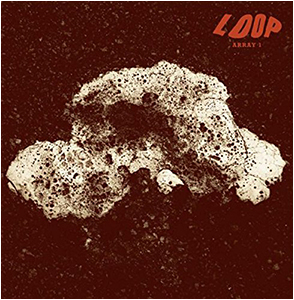 Loop - Array 1
ATP Recordings
Released: 29th June 2015
The Loop reunion ended up being a pretty brief affair before mainman Robert Hampson wound it up in June 2014 after just eight months and a handful of live dates. Obviously, the singer-guitarist's desire to record new music under the Loop banner remained strong, as his answer to one band's demise was to put together a new line-up and carry on as if nothing dramatic had happened. Released some seven months after the new line-up of Hugo Morgan (bass), Dan Boyd (guitar) and Wayne Maskel (drums) was confirmed, Array 1 marks the first recorded output under the Loop banner since February 1990's A Gilded Eternity, and consists of just four songs. A vinyl-only release, side one contains three tracks, with the seventeen-minute 'Radial' hogging the second side to itself. The length of the songs, averaging some eight and half minutes each, appears to be a throwback to Hampson's recent dalliance with drone music which makes a marked impact here as the overall sound is of a man making the difficult transition back to a more structured sound after years of exploring its amorphous boundaries. A comet adorns the cover of Array 1, with the sleeve proclaiming, 'The return of the comet', and though that could be applied to the reappearance of the band as a musical force, the theme is carried throughout the record. The aforementioned 'Radial' mirrors the comet's journey; it hums and occasionally sparks for five and a half minutes before assuming more familiar shape as drums and guitars charge in while Hampson narrates unemotionally behind the welcome storm. Seven minutes later and the drone resumes, the excitement over. The eternal hum of the universe has been disturbed by the comet's approach but it soon resumes its aloofness after the intruder has passed by. It's a great piece, but in common with the album's first side spurns the gloriously layered guitar adventures of the band's early years. Instead it is content to carry plenty of weight, with heavy guitars embracing repeated refrains on the insistent 'Precession', named after the inevitable slow changes in a comet's orbital path. 'Aphelion', the point of a comet's orbit when it is furthest from the sun, is appropriately cold and bleak, spurning the obvious opportunity to embrace the dancing rhythm section and erupt into a majestic wah-wah guitar adventure by cutting bleakly onwards. 'Coma' is another drone, Hampson's interpretation in sound of the nebulous glow that envelops a comet as it nears the sun and the ice begins to burn off. This is a serious piece of work from Loop, inevitably disconnected from humanity in all but its exploration and interpretation, but thankfully this is not difficult to admire. Intelligence, ambition and some dark, dark music make Array 1 a fine achievement.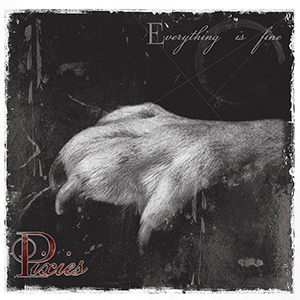 Pixies - Everything Is Fine
FM In Concert
Released: 29th June 2015
Sixteen tracks plus an interview are offered up on this interesting collection from FMIC, recorded live for Emerson College in Boston on 18th January 1987, two months prior to the band recording the famous Purple Tape demos at Fort Apache Studios from which their debut 4AD mini-album Come On Pilgrim was eventually taken wholesale. All but one of these tracks were recorded again for that demo compilation, with 'Boom Chick A Boom' being replaced by 'Levitate Me' and 'Here Comes Your Man', and all of the demo tracks eventually found their place on a Pixies' album except for 'Rock-A-My-Soul'. The Purple Tape tracks that never featured on that first 4AD release eventually saw light of day in 2002 on EP, released by Spinart, so there is one major rarity here if you discount the fact that these are unique live recordings that have not been heard for many a year. As you would expect from the band's youth and the live nature of the recordings, there is some raw material here, but the sound quality is generally good, the tapes having undergone considerable work to knock them into shape. The odd one out, 'Boom Chick A Boom', offers up some screeching guitars and vocals from both Black Francis and Kim Deal though lyrically it may not reach the heights; it does however approach the sci-fi kitsch territory the band later embraced. Pixies really reached their zenith in the period between the stunning Surfer Rosa and the popular Doolittle, so they had a way to go here, but there is plenty that hints at their potential brilliance and that this was a band a little bit removed from the norm. 'Isla De Encanta', a crunchy 'Caribou', a suitably frantic 'Broken Face', a fantastically sung 'I've Been Tired', a mad 'Build High', a prolonged and painful introduction to 'Ed Is Dead', a near-perfect 'Vamos' ... the highlights are many and invariably splendid. Perhaps the years have dimmed the memory at just how startling and great the Pixies were, even at the beginning, but this collection will leave you with no doubts. Top stuff.