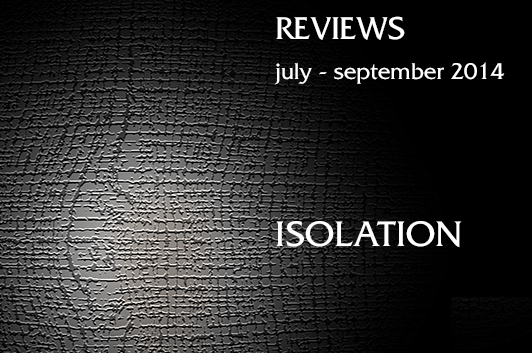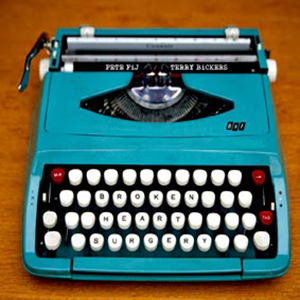 Pete Fij & Terry Bickers - Broken Heart Surgery
Basement
Released: 7th July 2014
Some records come easily and some have a gestation period longer than a herd of elephants. Pete Fij's
Broken Heart Surgery
had its genesis some twelve years ago when the singer, dismayed by the lack of reaction to his band Polak's second album
Rubbernecking
, decided he no longer wanted to work within the restraints of a group and hid himself away on the Sussex coast, dejected and out of love with the music industry. However deep he buried himself, though, he couldn't escape the songs which kept on coming and he saved his pennies to pay for short sessions at a small recording studio in Brighton where eleven tracks were laid down over a period of eighteen months, all capturing his downbeat mood and all eschewing traditional song structures in favour of a pared down approach where nothing unnecessary was allowed to dilute the overriding message of desolation. For, like that herd of elephants, Pete Fij is a man who never forgets. And it's not happy holidays in the Isle of Wight that linger in his mind, but the moments of pain and loss: the girl who slipped through his fingers, the words he should have said, or the actions he neglected to take; all the little things that could so easily have filled his life with love, joy and success rather than dust it with the ashes of failure.
When completed, the album was put into a drawer and left to lie in solitary gloom. Fij never played it to anybody or looked to release it to the public. Like his own little picture of Dorian Gray, Broken Heart Surgery absorbed years of pain and regret while the singer set about rebuilding his life. And it was not until 2009, when he was asked to play live once again, that the songs were brought into the light. Nervous about the performance, Fij decided to seek assistance and got on the phone to Terry Bickers to see if he would be interested in fleshing out the project. Being no stranger himself to missed opportunity and overwhelming melancholy, the mood of the songs obviously appealed to The House of Love guitarist and together the pair of former Creation artists began to work the collection into new life. Of course it helped that Bickers was the greatest guitarist ever to emerge from the independent music scene and that he has a lightness of touch that defies understanding, being able to flood a song with sadness at the merest touch, or lift it to the heavens with understated ease. Pete Fij's forgotten album began to be heard.
Make no mistake, this is a maudlin collection of songs; there's not a solitary glimmer of light here, nor a moment of connection. Fij reaches out but gathers only emptiness. "You send me e-mails and send me texts. You know I can't connect – I'm not a techno lover. You seem to treat love like a voucher code, a free download, the latest plug-in. To me it's something more alive, a scratched 45, worn through loving," declares the new single 'Out of Time' with typically impressive lyrical dexterity. The man was always a great songwriter, and though the brash Piotr Fijalkowski of Adorable has mellowed over the years, the talent remains undiluted. That he is now making country music is indisputable, but thankfully, as the album artwork underlines, that country is England, so there are no repulsive steel guitars but a whole host of bleak songs that are chock full of wit and dark humour. There can't have been many songs written over the past decade that are better than 'Betty Ford' with its quite brilliant howling, lovely backing harmonies and tale of quite impossible failure: "If love is a drug, then I am hooked. I phoned Betty Ford, but they're fully booked" – magnificent. And the wry defeatism of 'Breaking Up' cannot fail to raise a smile: "She got the laptop, and I got wired. She got a new flame and I got fired. She got court orders and I got warned. She got the chequebook and I got withdrawn."
There are no weak moments here; this is about as complete a collection as you would ever want to hear. Bickers is magnificent and harmonises prettily; Fij narrates with feeling and dexterity. And aching humanity. If you appreciate talent and intelligence in music then you simply can't let this record pass you by as it works on so many levels.
By all rights this review should conclude by dismissing such an unremittingly downbeat collection as self-indulgent rubbish that wouldn't sell in a charity shop fire sale. Unfortunately, it just happens to be brilliant. Damn, a happy ending was the last thing they would have wanted.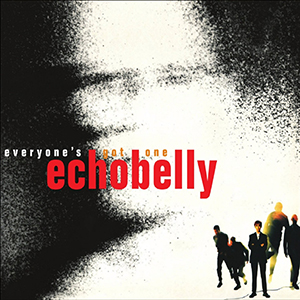 Echobelly - Everyone's Got One
3 Loop
Released: 21st July 2014
Ask anyone to pick a band who most closely captures the essence of Britpop and no doubt most will either plump for the boorish Oasis or the laddish Blur. To us, though, there is no band that fits the bill as well as Echobelly. If Britpop was a celebration of British culture and music in the face of the American grunge onslaught, what band better represents the spirit of the new Britain than this five-piece amalgam of race, gender and sexuality who made fresh alternative music that was immediately accessible even to mainstream tastes? Echobelly were a band who knew no borders and defied all stereotypes and, as such, are much to be admired. Now, some twenty years after the release of their debut,
Everyone's Got One
, 3 Loop have remastered and repackaged the band's first two albums as 2CD packages including a whole host of extras such as single b-sides, live tracks and BBC radio sessions.
Being snapped up from the independent Pandemonium label following one single release late in 1993, Echobelly were signed to Rhythm King (through Epic) with EGO being released in August 1994. The record is instantly accessible; the band's undoubted alternative leanings tempered by an unfettered pop sensibility which produces songs exploding with vitality and warmth rather than those that hide away in shadowy minor chord tension. Much of the warmth comes from singer Sonya Madan's vocals which are so beautifully enunciated and sung (and she really does sing) that it is difficult to read any emotional pain or negativity in them. Of course this can be a problem on songs such as 'Call Me Names' where the singer rails against the racism she has experienced. "Outside, you will come out and play with me, I've been scrubbing at my skin you see but the colour remains on me," she frets, though the song is so bouncy and her vocal so sweet that she could be complaining that cook had left the crusts on the cucumber sandwiches. Whether this is a good thing with the effect of bringing such feelings into the mainstream is open to question; it could be argued that Echobelly produce a brand of Indie Lite with which it is difficult to identify so undermining any serious messages their songs contain. As ever, the truth probably lies somewhere in between but it remains a fact that though you could listen to Echobelly all day, their music seldom touches deep.
Still, there are glorious moments to enjoy. The outro to closer 'Scream' is splendid; the closest the band ever got to producing a really heavy and purposeful track. It's a nice conclusion to a sometimes surprising journey that begins with great tumbling guitars on 'Today, Tomorrow, Sometime Never', and embraces stabbing punk riffs in 'Father, Ruler, King, Computer', some terrific singing and messy bass on 'Give Her A Gun', and surprising horns on the No.39 single 'I Can't Imagine the World Without Me'. 'Taste Of You' is another highlight and possibly Madan's best ever vocal, with 'Insomniac' pretty much a perfect indie-pop record, the band's first hit just creeping into the top fifty.
It's difficult not to like this record just as it is difficult not to like Echobelly as a band. The new package contains eleven bonus tracks on the second CD as well as four tracks from a Steve Lamacq Session from February 1994 which have never been released before. It's a nice thing and you could do a lot worse than invest in it.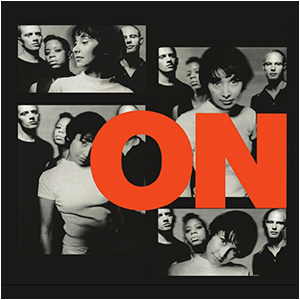 Echobelly - On
3 Loop
Released: 21st July 2014
Released in September 1995, at the very height of Britpop, Echobelly stormed to No.4 in the charts with their follow-up album
On
, which also spawned three top thirty singles in 'Great Things' (No.13), 'King Of The Kerb' (No.25) and 'Dark Therapy' (No.20). Again the album is an explosion of vitality and, despite being produced by Sean Slade and Paul Kolderie who had recently worked with Hole and Radiohead,
again manages to infuse its jagged alternative edge with a huge dollop of unadulterated pop. This contrast in styles is also found in the subject matter of the songs which range from the positivity of 'Great Things' ("I wanna do great things, I don't wanna compromise, I wanna know what life is, I wanna try everything"), which captured the mood of the times with effortless ease, to the darker subjects of prostitution, imprisonment, poverty and homelessness. Though Sonya Madan pushes herself with her lyrics on this release, exploring her reactions to any number of confounding situations, it is again difficult to unearth any confusion or pain in her rounded vocals which simply exude warmth.
On
, then, will not challenge you in any way but drifts past your ears rather serenely, letting you enjoy sporadic moments of leftfield guitar without actually having your head knocked from your shoulders. There's little to dislike here and much to enjoy. Glenn Johansson and Debbie Smith crash their way through 'King Of The Kerb' with pleasing heaviness and the guitarists ignite on 'Go Away', 'Four Letter Word' and 'Dark Therapy'. If there is a downside other than the lack of any deep, emotional connection to the songs, it is that the poppier moments wear quicker than the rest and tracks such as 'Nobody Like You' soon lose their sheen.
This new package from 3 Loop doubles the original album on its first disc, including twelve tracks of non-album b-sides, while the second disc houses a live show from Wetlands, New York, from September 1995 (only four tracks of which have been released before) as well as a previously unreleased John Peel session from April of that year featuring 'Four Letter Word', 'Car Fiction', 'Pantyhose And Roses' and 'Go Away'. A nice package from a decent band who shouldn't be forgotten. Oh, and the verses to 'Great Things' definitely sound like The Monkees.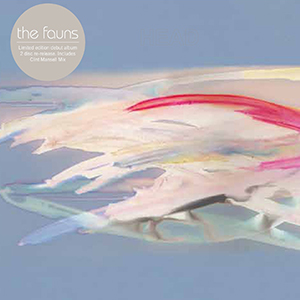 The Fauns - The Fauns
Invada
Released: 28th July 2014
It is nearly a year now since The Fauns released their stunning album
Lights
which was not only one of the albums of the year, but undoubtedly one of the albums of the century so far. It was a record that was slow in coming, however, as it had been some four years since the band had put out their eponymous debut on their own Laser Ghost Recordings. With CD copies of that release rarer than hens' teeth in Brigadoon, the band's new record company, Bristol's Invada, decided to reissue the album in a limited edition digipack with a bonus disc of remixes. Now
Lights
this is not, the album lacking the immaculate touch and refinement of its successor, but it easy to see how
The Fauns
laid the foundations for future glories and indeed why the band still play several songs from this collection in their live set today, namely 'The Sun Is Cruising', 'Lovestruck', 'Fragile' and 'Road Meets The Sky'. The first of these is the undoubted star of the album, bustling along nicely with Alison Garner singing through a spray of dirty guitars, and with a buried solo tucked into its depths. Other highlights see the singer overwhelmed by stabbing guitars in the appropriately named 'Deranged', and showing an admirable ability to produce appropriately emotive vocals on 'Fragile' and '1991'. Together with the bright 'Understand', there is much to cherish here, making
The Fauns
a very decent debut offering indeed.
We're not big fans of remixes as music is such an intimate companion, any messing around with songs you have embraced can only serve to undermine the depth of that relationship. Of the five on disc two here, Clint Mansell is respectful of 'Fragile' and probably does the least damage; Redg Weeks's reworking of 'The Sun Is Cruising' bashes your eardrums unecessarily; and the Mastermind Mix of 'Cool Stuff' smoothes out its edges and clouds it in haze, with their working of '1991' similarly treated. The low point is Loop mainman Robert Hampson's stab at 'Lovestruck' which turns the song into a fifteen minute drone which is utterly pointless. It can be interesting to hear such efforts, though it won't be long before you are back to immersing yourself in the originals you know and love. So don't buy this package for the extras, grab hold of it for what it is, a fine starting point for a band who are destined for great things.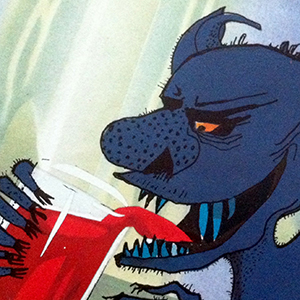 Kairon; IRSE! - Ujubasajuba
Same
Released: 8th August 2014
We've just stumbled over this release from Finland's Kairon; IRSE!, a four-piece from Kaustinen (population less than 5,000), and the follow-up to March 2011's debut,
The Defect In That One Is Bleach / We're Hunting Wolverines
. The band's name may be confusing, the title of the record apparently meaningless, and the cover somewhat of an oddity, but this fifty-minute collection of just six tracks offers up an intriguing shoegaze sound, at times punishingly heavy with the malleability of igneous rock, yet on occasion revealing a brittle underbelly. It's certainly not a warm record. The gentler moments are merely sheets of thin ice, unable to bear your weight safely, while the weightier moments are thundering avalanches, consuming, leaving only frozen desolation. It won't warm your cockles, then, but it will shock and awe you into submission and leave you marvelling at its immensity. Opener 'Valorians' drops hints of MBV on steroids, a whirlpool of glorious abandon lifted by two excellent solos. 'Tzar Morei' is near ten minutes of slipping between pounding malevolence and pauses for breath before it evolves into a crashing, distended symphony. The light vocals gracing 'Amsterdam' are soon spat out into a swirling storm, while those on 'Swarm' battle with torrents of pounding drums and gnarling guitars before both fall foul of a wandering space age maelstrom. We're not fooled by the gentle introduction to 'Rulons' which lasts a whole two minutes before being overtaken by hell, while closer 'Les, Moh i Gribi', bordering on eleven minutes, is probably the lightest number here, but comes across only as a chilling incantation. You can check this out on
Bandcamp
, and downoad it for free if you like, though it would be more fitting to give them some money.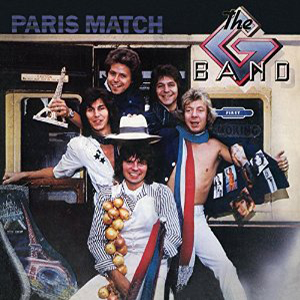 The G Band - Paris Match
7Ts
Released: 18th August 2014
Cherry Red subsidiary 7Ts continue their good work of releasing hard-to-find albums from the glam rock era by finally making available to CD
Paris Match
, the last collection produced by The Glitter Band under the shortened name of The G Band, first released in November 1976. With
Hey!
,
Rock And Roll Dudes
and
Listen To The Band
having been available for some time now, this is a long overdue release which features not only the ten-track original album, but the single produced under the name of Air Traffic Control in September 1977, and nine tracks which had been recorded for the band's follow-up album
Star Chaser
which was put on ice after CBS refused to invest in its release.
The tail end of the glam era is a fascinating period in musical history as bands fought for identity after the rise of punk and the new wave. The Glitter Band's John Springate and Gerry Shephard had seen the Sex Pistols perform at the Notre Dame Hall in 1976 and had realised that things had changed. The band's name was truncated to disassociate it from the 'Glitter' brand, but the die had already been cast and the five-piece were to have no more hit records. Ironically, the band may have had more chance if they had still been producing the punchy glam anthems of their early days, but The Glitter Band had matured over the years and 1975's Listen To The Band had been an impressively eclectic collection of beautifully crafted songs ranging from harmonic rock to melodic pop, funk and disco. And Paris Match certainly carries on in the same vein, with the funk of 'Love Street' leading on to the light disco pop of 'Lay Your Love On Me' which was to become the album's first flop single, despite garnering a fair amount of radio play. The light rock of 'I Really Didn't Love Her At All', the early sixties influenced 'She Was Alright', the smooth 'Hard To Settle Down' and the rollicking 'Almost American' show a band at ease with a variety of genres, yet it may well have been that lack of any one identity in an era of extremes that put paid to any hopes of success. Best of all here is 'Look What You've Been Missing' with its hint of the old distorted Glitter Band guitar and a heavy drum backing, but it lacks the unforgettable hooks of the earlier hits and again proved a flop in the charts. The strangest inclusion is a cover version of the Rolling Stones' 'Sympathy For The Devil' which really has to be heard to be believed.
With Harvey Ellison (sax) and Tony Leonard (drums) jumping ship to tour with old boss Gary Glitter, Shepherd, Springate and Pete Phipps produced a single under the name of Air Traffic Control which barely made it past the pressing plant. 'Gotta Get A Message Back To You' is a pleasant enough light pop song, but in the month Eddie & The Hot Rods, The Adverts and The Boomtown Rats all hit the top twenty, it seemed there was no place for this type of music any more. Symbolically, this was also the month Marc Bolan tragically died in a car crash, the demise of the inventor of Glam seeming to close the door firmly shut on this era of the past. It was little wonder CBS, fresh from signing new punk hopes The Clash, could see little hope for Star Chaser, again a smooth collection of songs which now sounded a million years old (despite the inclusion of the song 'Punk Kid'). Days change and all things fade away, so it was goodye to The Glitter Band.
It's great to have this music come to light, much of it for the first time, if just for historical completion (and we are nothing if not completists). For students and the curious only, though.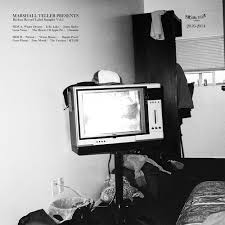 Various - Marshall Teller Presents
Marshall Teller
Released: 25th August 2014
Taster time again with Marshall Teller offering up their first label sampler, sub-titled Broken Record Vol.1. The compilation, limited to 300 vinyl copies, gathers weird and wonderful tracks from the label's roster, past and present, and contains twelve exclusive unreleased tracks including The History Of Apple Pie's 'I Know You So Well' (featuring Gary Jarman of the Cribs), Cheatahs' reworking of 'Geographic (National)' from their recent debut album, The Vaccines' 'Blow It Up' remixed by Tom Furse of The Horrors, Great Ytene covering a classic Orange Juice track, and Potty Mouth live from New York's Glasslands. There are also exclusive new tracks from Echo Lake, Dignan Porch, Winter Drones, Joane Skyler, Warm Brains, Parlour and Grass House with additional tunes coming with the download code. The songs offer up quite a variety of styles, ranging from interminable drones, to light guitar pop, Shoegaze revival and driving indie rock. Top marks here go to Parlour for their ironically named guitar tour de force 'Slow Down'; it's a bit of a belter and probably steals the crown from THOAP whose 'Shake' is bright as a light with stabby verses and an uplifting chorus and some quite splendidly pained guitars. Echo Lake's lightly psychedelic dream pop is another plus, along with the Cheatahs re-tread which is damagingly heavy and shouldn't be lifted without bending your knees. We like this record, it feels so retro in its monochrome sleeve and archaic typeface, like something out of 1979. Certainly worth investigating.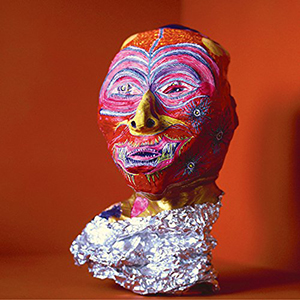 The Wytches - Annabel Dream Reader
Heavenly
Released: 25th August 2014
Only eight months after releasing debut single 'Beehive Queen' on the Hate Hate Hate label, Brighton pysch-surf punk three-piece The Wytches were snapped up by Heavenly Recordings who put them in the studio where they managed to record their debut album in just two days under the guidance of former Coral guitarist Bill Ryder-Jones. This is a sign of a band with a clear focus on what they are aiming to achieve (with a small recording budget) and Annabel Dream Reader is a pretty uncompromising collection of songs. As it grazes your ears, it is obvious The Wytches dwell only in the darkest corners of the earth from where they are happy to pick off the weak, dragging them into the murk to feast on their flickering souls in the dying embers of an autumn sun. Well, you get the picture. The Wytches never reach for the stars because their brightness hurts the eyes and darkness is the only comfort, emptiness the only nourishment. It is here the band rummage among the offcuts of musical styles to piece together their own creation from the scrapings of punk, death rock, surf punk, garage blues, grunge and goth to forge something truly disjointed and unhinged and, in truth, really rather enticing. If you like dark, this is dark, with guitars scraping across the floor, leaden drumming and a lethargic bass that mocks more than encourages. Guitarist Kristian Bell sings as if every word is a challenge to his sanity, his cracking voice curiously compelling, relaying broken tales of dying romance and inherent human failure. At times Annabel Dream Reader surges in power and stature, its songs assuming epic proportions, but the hero is loss, the result only decay and failure. At other times it whimpers like a chastised dog. We like this a lot.
Inca Babies - The Stereo Plan
Black Lagoon
Released: 20th September 2014
The Inca Babies were forever outsiders. Spurned by their peers during their first incarnation, their second coming has seen them no less difficult to categorise and as easy to pin down as nailing a shadow to a wall. This of course works to their glory and their detriment. Not punk enough for the punk festivals, not goth enough for the goth festivals; it can't be easy for the band to get their music heard. On the other hand, it does make the band unique, a living entity in their own right. Of course, there is punk in there and there is goth in there, but this is also infused with large helpings of swamp blues, surf rock and plain old English balladeering. It may be indefinable, but if you take the trouble to listen to the songs this trio are offering up, you will find a depth of talent, imagination, style and wit that is seldom equalled and almost never bettered.
The Stereo Plan is the band's third album since their rebirth (seventh in all) and it is pleasing that each one has been better than its predecessor. For all of its qualities (and it has many) 2012's Deep Dark Blue lacked some really rough edges, but the new offering slices you up from the start. Opener 'The Stereo Plan', according to composer, singer and guitarst Harry Stafford is "a lyrical to do list of a desperate man living his last days through his scratched vinyl record collection" and it's the perfect introduction to this new collection, creeping threateningly into the light before exploding into life with guitars groaning at the effort as Stafford unleashes one of his fabulously wordy tales of darkness lit by a wildly crashing solo and a false ending before resuscitation and an explosive finale. It's brilliant. Stafford fits in as many words in one song as a lot of bands do in an album but his singing never sounds hurried, while his bandmates, Vince Hunt on bass and Rob Haynes on drums, manage subtlety as well as power and drive, creating the tumbling backdrops that allow Stafford to spin out his yarns so effectively whilst draping his hissing guitar all over them. Second track 'Scatter', the Record Store Day vinyl release single, is even more brutal, a highly effective punk stormer, menacing in its message, driven by a pounding rhythm with plenty of crashing metal, nicely doubled vocals and another gentle false ending. It's not all at-your-throat stuff, though, with the album's stand-out track offering a more measured approach. If you thought it would be difficult for Stafford to better the lyrical brilliance of 2012's 'The Endgame Check Out Club', 'Panthers' certainly does the business, a song of all round star quality. Haynes' attacking drumming and Hunt's gently bubbling bass underpin a thoughtful composition lit by some clever, clever touches including eerily double-tracked vocals and plucked strings over the verses (Pizzicato, vicar?), let alone some neat lyrical flourishes, with all five syllables of "collaborators" used to good effect.
To be honest, if the album had been limited to those three tracks it would still be one of the best released this year, but this is a fourteen-track offering, lasting over fifty-five minutes, and there is plenty more to enjoy. The best of the ballads is a gem of a closing track in 'Late Night Frankie Brittle', so beautifully constructed, evocatively sung and with fine use of backing vocals. 'River To The Centre Of The World' drips melancholy with the terrific line "And all the hope I had in the world is pouring out like lukewarm water", whilst 'Still Mountain' and 'Last Flight Out Of Saigon' complete a collection of neatly shaded ballads. Of the faster numbers, 'Absolute Leader Of The Word', 'Devilfish Anarchy', and 'Damn Our Hides' clatter along nicely whilst 'Ghost Ship' spits and stutters to a tortured saxophone and is full of neat interjections and a smashingly warped guitar solo.
If there is a downside to this record it is that it is a little overlong. It is incredibly difficult to produce an hour of music of unwavering quality and though a CD tempts you to offer value for money (housing seventy minutes as opposed to a vinyl album's forty) it is often better to ration for the sake of the overall feel. Lopping six minutes, eighteen seconds off this album would still make it a near fifty-minute offering with twelve-tracks, and the loss of 'Stand Down Lucifer', which doesn't work on any level, and 'Blacktop Speedway', which only manages to sound like the idea for a song, would only benefit it. Future b-sides perhaps? That said, this is a minor gripe indeed as The Stereo Plan is on the whole a fine offering from a band at the top of their game. You won't find anything else like it – a record chock full of grim tales, larger than life characters, blinding lyrics, great playing, clever ideas, wit, sparkle and humour. If you don't love it, never dare wear black again.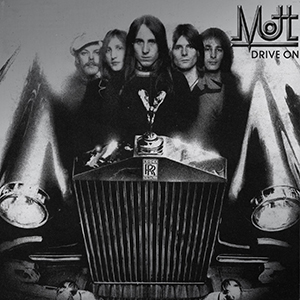 Mott - Drive On
Rock Candy
Released: 22nd September 2014
We weren't actually aware that the two albums made by Mott were unavailable until we received notice of the release of new 'Collectors' Editions' of Drive On and Shouting And Pointing from Rock Candy. And a little surprised by the news. Following Ian Hunter's nervous breakdown and the demise of Mott The Hoople in the dying days of 1974, the remaining three members of the band – bassist Overend Watts, drummer Dale Griffin and keyboardist Morgan Fisher – recruited guitarist Ray Major and vocalist Nigel Benjamin to the group, dropped the last two words of their name, and released two albums in two years that achieved virtually nothing in sales and led to the demise of the band in 1976. Largely dismissed by the band's members, but heralded by such luminaries as Def Leppard singer Joe Elliott, the songs on these albums were largely written by Watts and though they lack the lyrical astuteness and subtlety of Hunter's work, are really rather accomplished and certainly musically take a lot of beating. If you like straight out 1970s' rock music then it doesn't come much better than this. Major proves to be a staggeringly good guitarist and Benjamin an excellent singer in the true rock mould and the two complement the powerhouse rhythm section of The Hoople perfectly allowing Fisher to weave his magic in between. There's something truly moving about the male fallibility of 'I'll Tell You Something' and 'Here We Are', the outlaw glee of 'Monte Carlo' and the political despair of 'Stiff Upper Lip', and if there's a heavier song anywhere than 'The Great White Wail', we have yet to hear it. The outro is simply monstrous and unflinchingly impressive. In fact, the only downside is here the macho bravado of songs such as 'She Does It' and 'Love Now' and for all the knowledge that these were written largely tongue in cheek ("I want love and I want it now. Not in two seconds, I want it now"), they still sit uncomfortably when it is abundantly clear there is no need for such outings given the focus of most of the other lyrics. This Collectors' Edition doesn't add much to the original album. It has been remastered but includes just the one extra track, the poignant 'Shout It All Out', a wonderful but largely forgotten b-side that was the band's eloquent plea to Hunter to return to the fold. Despite the odd hiccup, this is an excellent record that has lived with us since its day of release and has never been forgotten. It may be rock and roll, but we like it.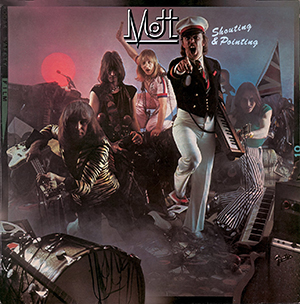 Mott - Shouting And Pointing
Rock Candy
Released: 22nd September 2014
With Drive On just denting the outer edges of the album charts, Mott were quick to follow it up with 1976's Shouting & Pointing which turned out to be not just a decent follow-up but, incredibly, one that went a long way to blowing its predecessor out of the water. This is a giant of a rock record, from the roaring introduction of 'Shouting & Pointing', through the brutal 'Storm', played out as a charging locomotive bringing retribution and simply dripping malice, to the roistering 'Too Short Arms'. No band ever blended keyboards into rock music as well as Mott, whether the huge organ sounds of Verden Allen in the band's early incarnation, or the rollicking music hall piano rolls of Morgan Fisher on this album; the playing here is immense, the talent overwhelming, and surely it was only the loss of Hunter's lyrical sparkle that prevented Mott from conquering the world. There's desperate charm to the lament of 'Broadside Outcasts', heavy sadness dripping from 'Career' and towering ugliness in the punching 'Hold On, You're Crazy' (just how good is guitarist Ray Major?). Add the best bass note in history on the blistering cover version of closing track 'Good Times' and it's pretty much as good as it gets. Again, the Collectors' Edition doesn't add much to the original, a remastering and one extra track in the form of a different version of 'Too Short Arms' is all that is on offer, but this is one towering rock album from a band who should have received far more recognition. If you like rock music, you will love this record. Great cover as well.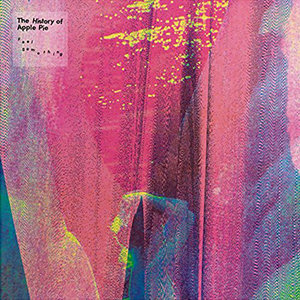 The History Of Apple Pie - Feel Something
Marshall Teller
Released: 29th September 2014
It's good to see bands managing to get an album out a year with Feel Something the follow up to 2013's impressive Out Of View. Where the band's debut was a collection of classic indie guitar pop tunes, epitomised by the near-as-dammit-perfect 'Mallory', The History Of Apple Pie have moved in a new direction with this release, adopting a more experimental and spaced-out sound. That is not to say it is a difficult listen, for Feel Something still retains a killer pop edge, but the overall sound has more of a Shoegaze feel to it, with less defined boundaries and plenty of guitar effects on the swirling solos. It wouldn't be far from the mark to say that this could be the album Lush would have made today had they still been around, embued as it is with familiar plonking rhythms, tidy melodies and slightly submerged female vocals. There's a pleasing consistency here, with each track dancing merrily through your brain, and the stand out moments are mostly parts of songs rather than the songs themselves. Just so the swaying guitars in 'Come Undone' and 'Tame', the rocky middle section of 'Jamais Vu', the pulsing chorus and fairground break in 'Don't You Wanna Be Mine?' and the build up to the outro on 'Ordinary Boy'. It's impressive stuff indeed and the only disappointment is that the vinyl album didn't contain a CD as was the case with Out Of View.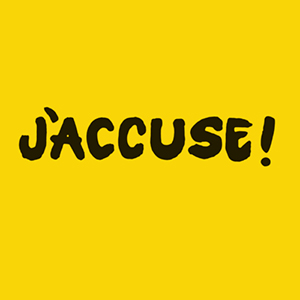 Jack Adaptor - J'Accuse!
3 Loop
Released: 29th September 2014
After having brought us last year's excellent anthology from The Family Cat, Five Lives Left, the fascinating 3 Loop label now follow it up with a new recording from former Cat singer Paul Frederick (Fred) in tandem with Christopher Cordoba under the Jack Adaptor banner. In this, their fifth album, Fred continues to write the lyrics and sing the songs while Cordoba has the not insignificant task of playing the instruments, producing and mixing the record which is available both on CD and limited edition vinyl. With Frederick describing this collection as "a distillation of 20 years thinking about music and the kind of record I really wanted to make", we are not sure where that leaves the other Jack Adaptor recordings, all produced over the last ten years, but there seems little doubt the singer rates this release as a significant moment in his recording career. The familiar tones of his voice unquestionably bring a warm glow, but in place of the crashing riffs of The Family Cat as accompaniment, Cordoba's music is far more refined and, dare it be said, mature. This is grown up stuff and, as such, lacks the roughly hewn edges that give much underground music its charm, but that is not to say J'Accuse! lacks bite. Closing track 'Antonin Artaud' grinds away rather fiercely, though it always remains tightly in Cordoba's grip as he ably demonstrates what a great guitarist he is. His work in 'Wall Builders' is equally as affirming while his overall production gives this album an almost seventies rock feel; it has a sheen and attention to detail that are resolutely impressive and the result is far cleaner than the recordings of two bands referenced in the songs, Alex Chilton and Big Star on 'Number One Record', and The Velvet Undergound on 'VU'. There's an underriding funk edge to many of the songs, Fred's lyrics are cogent and thoughtful, and there's no doubting J'Accuse! is a mighty accomplished piece of work. An album with crossover appeal and if your spirit is not lost in the noisier margins of the underground, one that you may well enjoy.

Singles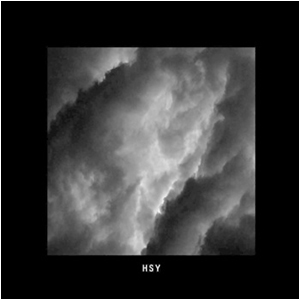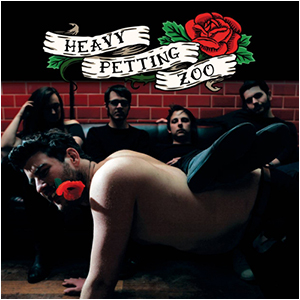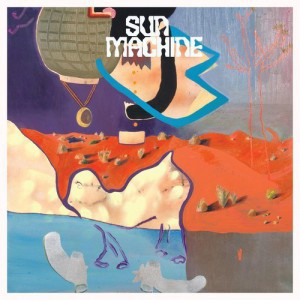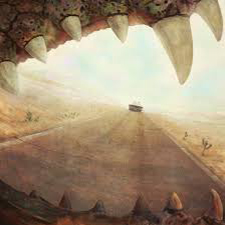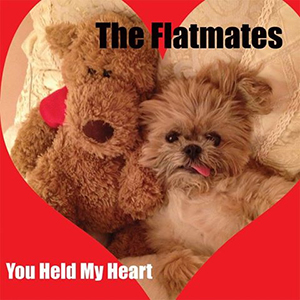 HSY - Cyber Bully
The sixth release of this year's Too Pure Singles Club arrives courtesy of Toronto's sludge punk foursome HSY, a follow-up to the band's excellent HSY EP of September 2013. Happily 'Cyber Bully' and b-side 'Phantasm Blast' are just as dense and obtuse as anything the band has previously produced, great gloops of noise which drop into your lap and stare at you malevolently before sloping off with the alacrity of a doped sloth. There's some nice popping and fizzing lighting up the general murk, some great buried vocals, and plenty of hammering drums
and we have to say we like HSY an awful lot. This is even pressed in can't-be-bothered black vinyl. Class.
Heavy Petting Zoo - Crash
We were looking forward to Too Pure's seventh release as Swansea's Heavy Petting Zoo released a very decent debut single in October 2013's 'Broken Bone' and again 'Crash' does not disappoint. Ben Rodway's edgy guitar bitterly picks away at a huge relentless rhythm section while Amy Zachariah's vocals (nicely reinforced at times) give the whole a distinct post-punk era sound. There's a bit of a surf rhythm to the equally bleak b-side 'Inherent Vice' which is just as determined not to be your friend. The blood red vinyl seems appropriate. We like.
Sun Machine - Tamaho Hitman
We always worry about bands called 'Sun Machine' or 'Earth Angel' or any such cobblers as they reek of hippiedom. Let's face it, it's bad enough hearing young people using the words 'man' and 'dude' in all seriousness let alone reviving the nausea of Flower Power. We thought we had consigned all this to the deepest pits of hell, but obviously we didn't do the job properly enough and it is going to take another revolution to finish the job. Yes, this dips its toes into drippy psychedelia, carries one song over two sides of a record, and probably needs its bum spanked (especially for using 'Jesus' in the lyrics), but there is a bit of depth and darkness which we like and in all honesty, we'll give it a few more airings. The eighth offering from Too Pure in opaque white vinyl.
Post War Glamour Girls - Gustave
Brooding menace is offered by Leeds' Post War Glamour Girls in Too Pure's ninth outing of the year, 'Gustave' being their fifth release in some sixteen months, including February's
Pink Fur
album. Both tracks here are slow and relentless, slowly burning stars which spit flame without ever going supernova. There's a pleasing build up of pressure which is released only in short bursts and soothed over by the introduction of female vocals just as the male vocals are about to break in desperation. Good backing vocals, nice musical flourishes, excellently constructed songs, a decent helping of pain, and touches of dissonance. Excellent. Green vinyl for some reason.
The Flatmates - You Held My Heart
It seems every band that ever existed has reformed over the past few years and The Flatmates are the latest in this long line of resurrections, Martin Whitehead putting together a new version of the group, pleasingly including original drummer Rocker. We never thought we would see the name of the Subway Organization on any new records but it is standing proud here alongside the Archdeacon of Pop logo and, even more pleasingly, the two songs on offer capture the very essence of what made The Flatmates such a great band. 'You Held My Heart', written by new singer Lisa Bouvier, has the band's familiar guitar and bass sound and bursts into life with an enthusiastic "1,2,3,4". There's some familiar backing vocals and Whitehead even manages a buzzing solo in a joyous three minutes. B-side 'One Last Kiss' is a Whitehead composition which throws in handclaps (almost) and a tiny amount of feedack to its jagged rumble. Great to have them back.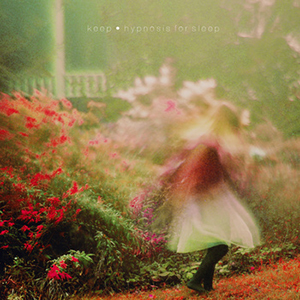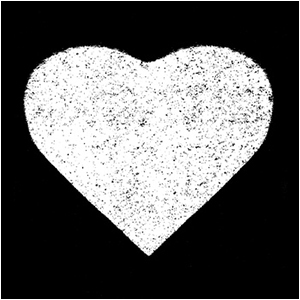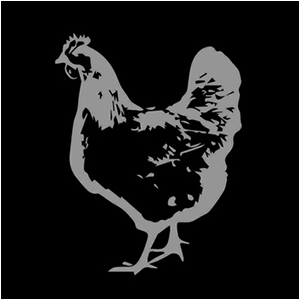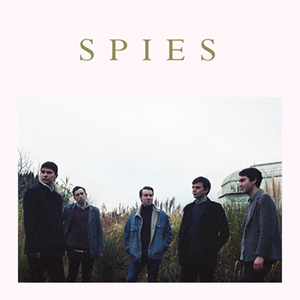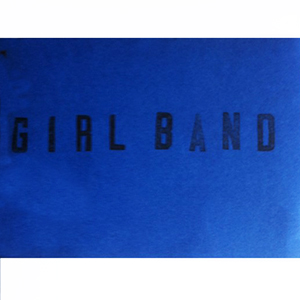 Keep - Hypnosis For Sleep
If you were one of those who danced on the cold, dead remains of Shoegaze in a flush of Britpop enthusiasm, the recent revival of interest in that era has seen new life breathed into its rotting corpse and some terrific bands have emerged who appear to have absorbed every last element of the genre and have worked their knowledge into shaping music of quite bewitching beauty. We know little about Virginian four-piece Keep, but this recent three-track digital release is rather special, opening with the impressive 'Cry' which is slowly and carefully built up to towering heights and drips guitars which touch you in all the right places. 'Old Man' storms in like MBV and quickly burns itself out, which is nice, dropping away altogether in just over two minutes, while 'Eureka' is slow and weighty and knocks twenty-five years off the calendar. Some fine artwork with this and we would like a physical copy but it is most definitely worth a listen and dirt cheap downloads can be found
here
.
Smalltalk - Smalltalk II
Also out in the last month is the second EP from New Jersey's Smalltalk, which follows on from April's debut. If Keep have managed to mirror perfectly the early 1990s' Shoegaze sound, as you listen to this hugely impressive record you would bet your life this was a British group, so beautifully does it capture the spirit of the 1980s' indie scene. There's The Wedding Present in there, The Smiths and a touch of Orange Juice, but whoever the band's influences, they have moulded them impressively into a fabulous trio of songs which you should grab hold of and cherish. The opening track 'The Last Ones', a veritable whirlwind of guitars, is simply stunning and the seven minute 'People Only Die Of Love In The Movies' is another triumph. If you loved any of the aforementioned bands (and that's a given for most of our readers) you can't go wrong by investing in this though only 100 twelve-inch singles are available as well as those pesky downloads. You can buy all
here
. And make sure you do.
Battery Hens - Battery Hens EP
A bit closer to home, the debut EP from Portsmouth's Battery Hens is a very fine thing indeed. Opening track 'Break' is as stormy as stormy gets and then storms some more. Slow and really rather delicate instrumental 'Synapse' gives a little break before 'Brains' rumbles and grates its way through your head and the seven-minute 'Weird Phobia' pokes you annoyingly like a very heavy and badly recorded Wire. And of course ends in torrents of noise. CDs are available in a run of forty, so be quick there. Or you can download it for two quid. Fifteen minutes of music for less than a pint – you know it makes sense. Do it all
here
. And then give this band money, put them in a studio and tell them they can lift the bass off the floor. It'll be great.
Spies - Moosehead
Since they released last year's 'Distant Shorelines' (and its affiliate tracks 'Mint & Lime' and 'November Sun'), Spies have seen their first line-up change in the departure of bassist Andy McGuirk and the introduction of Hugh O'Dwyer. It is quite apt then that new single 'Moosehead' kicks off with a bass riff that drives the song throughout its four minutes. 'Distant Shorelines' saw a shift from earlier singles released by the quintet, and 'Moosehead' continues this departure. The elements that make a Spies song a Spies song are still there: rolling rhythms, guitars that clatter and clash, all accompanied by slightly obscure but emotionally packed lyrics impeccably delivered, but 'Moosehead' sees the band expand on this formula and deliver a song with bite and swagger. Backed by b-side 'Yearner', this latest release reinforces recent praise from
NME
and
The Guardian
and continues to expand the band's anthology of quality indie tunes. Spies have improved and diversified over the last few years and the infectiously catchy 'Moosehead' is testament to their versatility. The single is out now on seven-inch vinyl and is available via
Trout Records
.
Girl Band - De Bom Bom
There's very little we need to say about Girl Band any more – everybody knows we love this band to pieces and they never disappoint. 'De Bom Bom' has been a staple of their live set for a while now and is an excellent choice for their fifth single. Limited to 500 seven-inch singles, these will all have sold out pre-order but you can download the tracks for free
here
and make sure you do. Girl Band don't play music, they play around with it, shaping it into something it was never meant to be. Then they go down the pub leaving it deformed and dying in the hedgerows. And they all have perfect alibis. Alan throttles his guitar, Daniel flays his bass alive, Dara howls at the moon and Adam beats the crap out of anything that looks at him funny. And they obliterate cover versions. And they are probably the best band in the world.