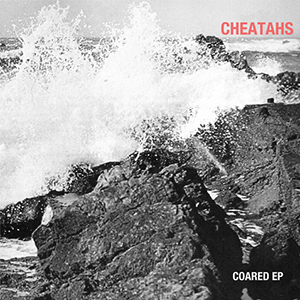 Cheatahs - Coared EP
Marshall Teller
Released: 14th April 2014
Originally released in April 2012 by Marshall Teller in a limited edition run of 300 red vinyl twelve-inch singles, the Coared EP has become increasingly difficult to find in recent times, thus prompting the label to re-press the record, with startling originality, in a limited edition run of 300 hand-numbered red vinyl twelve-inch singles. It was the release of this EP that first brought Cheatahs to national attention, their melodic rock tipping the wink to both the more tuneful end of the American underground as well as the British Shoegaze bands of the early 1990s. Perhaps naturally the sound is a little more primitive than on their recently recorded debut album, but the same elements are there: whispered low vocals submerged into some nicely soaring guitars with a driving rather than playful rhythm section. 'Coared' borders on anthemic territory with a nice messy guitar outro which unfortunately is faded away rather too abruptly just when the dream begins to close down on you. 'Ripper' has the strangest high pitched refrain which always sounds a little odd, but some nice fret running to compensate, whilst on the flip side 'Jacobi' is roughly rubbed at the edges by abrasive guitars which prevent you from drifting away on the gentle lead and backing vocals. Closer 'Froshed' stabs away at your head while the gentle "woooohs" paint an altogether calmer picture. Raw and at times painful, this is also handsome and compelling and it is well worth a listen. If you aren't able to get hold of the limited vinyl, Wichita's compilation CD Extended Plays features all four tracks as well as the band's follow-up, the Sans EP.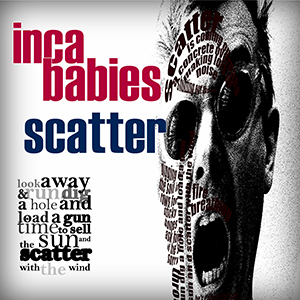 Inca Babies - Scatter EP
Black Lagoon
Released: 19th April 2014
This was the Record Store Day release we were most looking forward to, the first recorded work from the Inca Babies since their excellent album
Deep Dark Blue
was released into the community back in November 2013. A four-track twelve-inch EP in crystal clear vinyl, the lead song 'Scatter' is the blistering number with which the band ended their live set on last year's thirtieth anniversary tour and it's great to hear the band at full throttle once again. For all of the lyrical brilliance and musical pyrotechnics of the Inca's last two albums, the only thing really lacking was an out and out punk stormer, and 'Scatter' makes up for this in spades. Built in layers on the foundations of Rob Haynes' primitive drums, Harry Stafford first adds a biting guitar riff and Vince Hunt a throbbing bassline before the desperate vocal kicks in, warning of approaching doom as the song explodes into panic and flees. Thinking it has found safety, it manages to hide itself away for a brief moment before being found out and pushed back into the light only to stumble off the edge of oblivion as it resumes its tortured flight. Nice. The second track is 'A Superior Spectre', a new recording of a song originally laid down for an 1984 John Peel session, and a marvellously grubby swamp blues number which quivers and pounds and rambles on about 'assassins' like every good song should. Nobody makes music like this any more and we're not sure how we managed without them for all those years, but it all augurs well for the band's new album which is likely to be released in September. Tracks three and four are taken from the band's two comeback albums,
Death Message Blues
and
Deep Dark Blue
. 'Walk Like Jesus' and 'Deep Dark Blue' are both measured songs, not a million miles removed from each other, and which are perhaps not entirely representative of the albums built around them. Hopefully, though, they will encourage you to invest in those collections if, for some peculiar reason, you do not own them already. Great stuff.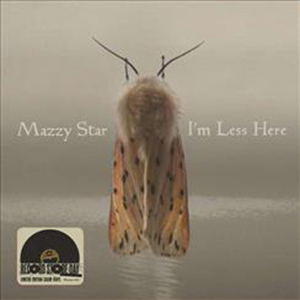 Mazzy Star - I'm Less Here
INgrooves
Released: 19th April 2014
Mazzy Star's RSD offering is a two-track seven inch single pressed in 'coke bottle green' vinyl (a pale translucent green) and offers up two tracks that didn't make it on to the band's recent comeback album, Seasons Of Your Day. The a-side, 'I'm Less Here' features a typically languid vocal from Hope Sandoval backed by Dave Roback's brisk acoustic guitar and is a song the band has been playing live for some time (since the early 1990s) and whether ir not it is a recent recording is not noted. Certainly the lyrics contain the words "among my swan" so it may well have been a track intended for the 1996 album of that name, but that aside, the song is certainly almost pure distilled essence of Mazzy Star, full of haunting beauty and indolence. The flip side, 'Things' is a little more formed with My Bloody Valentine's Colm Ó Cíosóig providing the drums, though the mix appears to be a bit rough with some work on the levels badly needed, especially on the vocals which are bordering on distortion. No doubt this is an incomplete mix from the Seasons' discards and it's a shame as a bit more work could have produced something of worth as the track has some life and at just over three minutes brings a conciseness that the album as a whole was badly lacking. Pressing wise the disc is flat as a pancake with not a crackle, so top marks for that.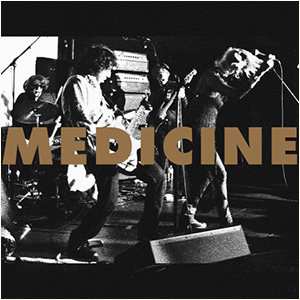 Medicine - In Session
Captured Tracks
Released: 19th April 2014
Undoubtedly the prettiest of our RSD captures, Medicine offer up an eight track live album cut into rather attractive black, brown and white vinyl and limited to just 900 copies. We were rather pleased when our favourite American noiseniks made a return to action last year and two of the tracks from their admittedly hit and miss comeback album, To The Happy Few, are included here in 'Long As The Sun' and 'Butterfly's Out Tonight'. These two tracks represent the best and worst of the latest offering, the former a magical recapturing of the beautifully melded waves of noise which made us fall in love with Medicine in the first place, and the latter a chuck-everything-in-the-pot shambles which rather needed a more rigid quality control policy in place. Captured live, the refinement of the studio is lost and the unavoidable simplicity certainly adds to the charm, making the song more listenable, though overall the band make a pretty fair stab at mirroring their recorded performances. The sound isn't bad, but a little muffled, with the rhythm section suffering the most, whilst the vocals are less hidden away in the shadows. Of course, the guitars come out best and the songs from the band's fantastic debut Shot Forth Self Living stand out like beacons, guitars looping and howling in a most fetching manner. 'A Short Happy Life' growls away nicely, 'Aruca' spins and dives, and 'One More' drones, screams and feeds back with the best of them. Elsewhere we have 'The Pink' and 'Something Goes Wrong' from second album The Buried Life along with the 'Time Baby' single. Pressing wise, there is a sight crackle at times, but all in all this is a pretty nice thing and it would be well worth grabbing hold of a copy.
PINS - Shoot You
Bella Union
Released: 19th April 2014
Another of the more attractive RSD releases was this heart-shaped offering from Manchester's PINS, limited to just 250 copies. We can't help feeling it should have been presented in a way that showed you it was heart-shaped, rather than been hidden away in a standard twelve-inch cover, but there is a nice insert with the record which itself is housed in an internal ten-inch plastic wallet. These are the first new recordings from the band since they released their excellent debut album Girls Like Us last year but the songs on offer are familiar ones, being re-recordings of the tracks on the band's first single, 'Shoot You' and 'Eleventh Hour', which originally saw light of day on cassette. There's little doubt these are more refined recordings. 'Shoot You' is almost velvety smooth with a sixties feel, the echoey backing vocals and picking guitar helping to make it effortlessly appealing. 'Eleventh Hour' is less welcoming, with an uncomfortable, pinching riff leading into an edgy song which doesn't hint at hot chocolate and happy endings. The vocals are far more to the front than on the original and the accompanying fuzz is completely lost and while some of the primitive charm may have been cut away, it certainly makes for a more intense listening experience. Good work again. We like PINS. Bugger to play and flip over, though, this.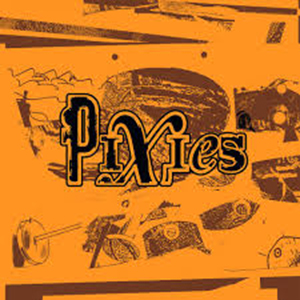 Pixies - Indie Cindy
Pixies Music
Released: 19th April 2014
That Pixies didn't go on to become the greatest band the world had ever seen owed more to their internal failings than their musical abilities. Any band combining the prodigious but divergent talents of Black Francis and Kim Deal could have made some monumental records, though this wasn't to happen for the simple reason the band's two main protagonists just didn't get on. Francis admits as much in an excellent new interview in
Mojo
(June 2014) where he goes on to state, "I wish I had sorted all that shit out and have her sing. That's my fault. I couldn't foster an atmosphere of togetherness. It wasn't a priority for me. It was a priority for me to do my own thing." Denied, then, not only Deal's writing talent, but also her vocal input, Pixies became little more than a vehicle for Francis's ego and it was no surprise the quality of their output fell off alarmingly into the early nineties before a halt was finally called in 1993. Pixies peaked between the releases of 1988's
Surfer Rosa
and 1989's
Doolittle
, two exceptional albums full of fresh ideas, but most of their output after that time was pretty much pick and mix. Having reformed in 2003 to play live dates,
Indie Cindy
marks the first recorded output from the band since 1991's
Trompe Le Monde
and was recorded without any input at all from Deal who decided to quit the band in the summer of 2013. Due for release a week or so after RSD, a special double vinyl edition of the record was put out for the big day which secretly contained a unique seven-inch single featuring the track 'Women Of War'.
It's an odd thing listening to new Pixies material some twenty-three years down the line and in truth some of the material sounds very much Pixiesque and some sounds nothing like the band ever did before. This, of course, is not so much surprising as challenging; are we ready for this new approach or are we just looking for an injection of much needed space-punk wigging out? Is there, indeed, a Swansea? The good news is that the songs with a more familiar approach are very good indeed. 'Blue Eyed Hexe' is an out and out stormer with a big metal riff leading into a lovely harmonic choral refrain, some Joey Santiago wizardry and a good dollop of fantastic Francis screaming. Santiago also injects 'What Goes Boom' with new life, lifting it above the ordinary, while the gentle, melodic closing track 'Jaime Bravo' is a pure delight. 'Bagboy' injects some fake-Kim backing vocals to give it a familiar feel, but elsewhere you would struggle to recognise which band you were listening to. 'Ring The Bell' and 'Another Toe In The Ocean' are pretty straightforward pop songs, and pleasingly not without their own allure, while others such as 'Andro Queen' and 'Snakes' fail to work so well.
Would Indie Cindy have been better with Kim Deal involved? Undoubtedly, though there is more than enough here to justify the band continuing without her. Some of this is great, some is not quite so good, but overall, Francis must be delighted with the way this record has turned out after such a prolonged break. The door is open, apparently for the prodigal's return, and let's hope the follow-up to Indie Cindy is put together by a fully formed Pixies. Still, it's well worth giving this a go.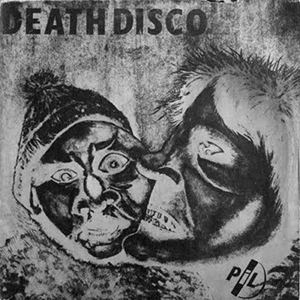 Public Image Limited - Death Disco
Virgin
Released: 19th April 2014
A song that must be among the contenders for the greatest ever recorded saw RSD bring to light a previously unheard version in a nine minute twenty-four second 'Monitor Mix' pressed on twelve-inch black vinyl coupled with an extended 'Dorrell Mix' of 1989's 'Warrior'. The version of 'Death Disco' included here is no doubt the full recording captured on tape which was faded out earlier on its first release (six minutes and forty-two seconds on the original twelve-inch single). There really can be fewer songs as affecting as John Lydon's tribute to his mother who was dying of cancer, set to the backdrop of phrases borrowed by guitarist Keith Levene from Tchaikovsky's Swan Lake. It is an absolute work of genius. Levene's playing is unsurpassed. He not only drags the classical phrase into a new sphere to borrow from its meaning, but while doing so gives it new form by moulding it into something completely original, a howling protest at life's darkness which echoes the pain and alienation of a thousand despairing generations. It is completely detached from idealised visions of modern life, yet rooted in humanity, protesting that existence is not all chocolate boxes and filigree but can be painful, lonely, and ultimately helpless. It's Dostoyevsky and Conrad captured in a sound reduction. Add to the mix one of the greatest rhythm sections of all time and John Lydon's anguished wail and you have the closest to perfection you are ever likely to hear on a record. Flip it over and 'Warrior' just helps to demonstrate how far PiL had fallen in ten years. 'Warrior' was never a great record but the newly released mix makes an interesting listen at least. Pressing wise, this is flat and noiseless, making this an almost flawless product. If you don't own this record, don't worry, one day you will understand it. And live it.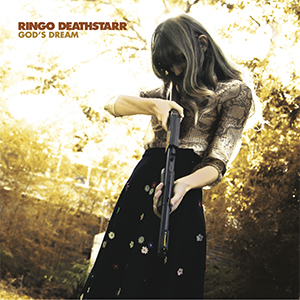 Ringo Deathstarr - God's Dream
Invada
Released: 19th April 2014
Released in the UK for RSD by Bristol's Invada Records some weeks after its original US release (in various colours and with a much greener but not as effective cover), God's Dream is the Deathstarr's first collection since their rather impressive Mauve album saw light of day in September 2012. With the British pressing coming in 'sunshine yellow' vinyl and limited to 500 copies it will no doubt become a collectors' item in future years, though seven tracks after eighteen months may not seem like a great return. Opening with the skewed, meandering 'Bong Load', it's difficult to get over the feeling that the album has started halfway through track three as you are dropped straight into the middle of the action, but when you manage to get your head around the fact that we are just beginning the journey, there are some nice warping guitars and sustained feedback to enjoy; though the song is in desperate need of a bigger intro. The title track sees the rhythm section punching through a dreamy swirl of a song, while 'Flower Power' nods at MBV and charges along at a hundred miles per hour before stopping for a quick strut in the middle. The first side surprisingly concludes with 'Chainsaw Morning' which is listed as the first track on side two and is much, much bigger than its predecessors, crashing around with a resounding chorus and a pleasing sixties rock feel. The flip side opens with 'Shut Your Eyes', listed as the last track on side one, which is a bit awful with talky lyrics, drawing on everything that was bad from the hippy era, and the distorted 'Over There' swings between harmonic vocals and gentle tripping. The album concludes with 'Nowhere' which again bubbles with lysergic froth and is the highpoint of a not particularly gripping second side of vinyl. The band have stated that this is the best work they have ever done, but it quite clearly isn't, not being a patch on its predecessor. God's Dreams does, however, mark a change of course, owing more to late sixties Americana than the late twentieth century British underground, and it is all the worse for it. Good moments, but no more.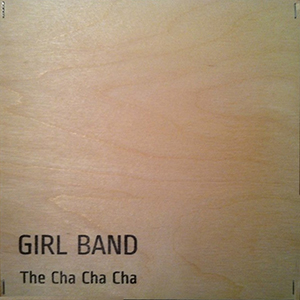 Girl Band - The Cha Cha Cha
Any Other City
Released: 19th April 2014
A twenty-five second single housed in a wooden box. Do you really need any other reason to love this band?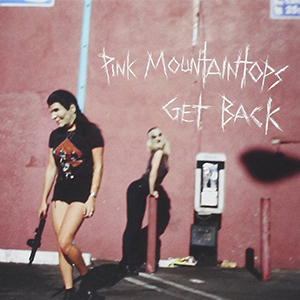 Pink Mountaintops - Get Back
Jagjaguwar
Released: 28th April 2014
If you like to pigeonhole your music, you may have a little trouble with Vancouver's Pink Mountaintops who are that rarest of things in this day and age, an out and out rock band. That is not to say they are heavy metal or any such cobblers; far from it, Pink Mountaintops offer up a brand of rock music that could have come straight out of the 1970s, when the genre had moved on from its early blues obsession to define its own boundaries, and is chock full of glam, punk and new wave references, though also happy to dip its toes into the sixties or the eighties' post punk and indie eras. The result is something outstandingly contemporary and uniquely refreshing: punchy, melodic, beautifully played rock music. If this is the new alternative then we have certainly moved in a good direction. Main man Stephen McBean has a great voice that lends itself to all manner of approaches and can play a mean guitar, but he is also able to tie complex strands into a seamless whole. There are saxophones, drum rolls, blistering solos and talk of 'rock and roll' all counterbalanced with songs that Nikki Sudden or Johnny Thunders would have been proud to sing. There are simple, secondhand VU riffs, more than a few Bowie references, and fracturing Robert Fripp guitar bursts sitting hand in hand with the out and out aggression of the blistering 'Ambulance City' and the stomping punk of 'Second Summer Of Love' with its Clash undertones. All the best new music should steal from classic influences and mould them into something new and Pink Mountaintops have done it in spades and mightily impressive it is too. This is a good, good record and all the more pleasing for the rarity of its accomplishment. Give this one a spin, it is some achievement.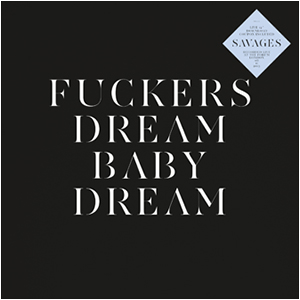 Savages - Fuckers
Pop Noire
Released: 6th May 2014
Whether it is solely down to resources, we don't know, but there was a time when bands were far more prolific than they are today. From 1969 to 1980 David Bowie put out a classic album every year and also threw in an album of covers and two double live albums as a bonus. The Stranglers had their first three albums out in thirteen months, Sabbath did three in seventeen months, Buzzcocks three in eighteen months, and even Led Zeppelin churned out three in twenty-one. The start of May marked the first anniversary of Savages' excellent debut album Silence Yourself and, with no follow-up in sight, the band decided to mark the occasion by releasing this live twelve-inch featuring a ten-minute version of 'Fuckers' and a seven minute cover of Suicide's 'Dream Baby Dream'. Some new material would have been good, but as a snapshot of this stage of Savages' career, this is a pretty decent artefact. The recordings from The Forum are good, the instruments and vocals sharp and the live power of the band is captured as well as live recordings ever manage to do. As ever, brilliant bassist Ayse Hassan carries the songs along while the spiteful Gemma Thompson throws petrol into the flames to feed the conflagration. Vocalist Jehnny Beth is a master of the pained, us-against-the-world vocal, while Fay Milton crashes plenty of metal without going off the rails. Savages are at the top of their game and remain a potent live force; we just hope they are not burying themselves too deeply in a hole of their own making. The best way to show the fuckers is to soar and not to hide behind the barricades screaming defiance. Blow them away. Something massive next, please.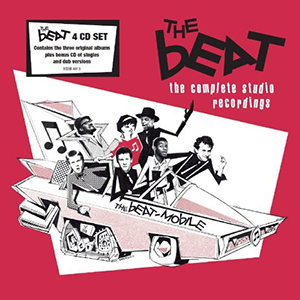 The Beat - Complete Studio Recordings
Edsel
Released: 12th May 2014
We never really got caught up in the big ska revival of the late seventies and early eighties. It was easy enough to enjoy the odd single and admire the social change it sought to bring to the inner cities, but when 'Gangsters' by the Special AKA and 'Death Disco' by Public Image Limited were released at the same time, for us there was only one winner. Lydon, Levene and Wobble were splitting the very atoms of popular music, while Dammers was tacking bits on to its decaying corpse. There's no doubt that infusing punk spirit with some Caribbean beats could be mightily effective, especially when accompanied by some biting social commentary, but for every 'Ghost Town' there was a 'My Girl' while at the other end of the musical spectrum worlds were colliding. It was all a matter of scale.
As one of the lesser lights of the movement, The Beat weren't a band who were going to change the world, while even their innovations were of uncertain merit in that they released the first ever digitally recorded album in their 1980 debut Just Can't Stop It. What The Beat had in their favour was that they were consummate musicians with an ear for a good tune and if at any time you didn't feel like "getting rid of the albatross", then you could easily dip into their albums to while away an hour or two. This new collection contains the three albums the band released between 1980 and 1982 and includes an extra disc of non-album tracks which feature first hit single 'Tears Of A Clown', number seven hit 'Too Nice To Talk To' and various mixes from the band's other single releases. However, the name The Complete Studio Recordings appears to be somewhat of a misnomer as the set contains only fifty-three of the band's sixty-five such recordings and amongst the missing items is the twelve-inch version of the classic 'Hands Off ... She's Mine' which is a real shame.
Just Can't Stop It made its way to number three in the charts and hung around for an impressive thirty-two weeks and it is the highlight here. As well as two great singles there are some very fine album tracks including the blistering 'Two Swords' and the politically charged 'Whine & Grine/Stand Down Margaret'. It's follow-up Wha'ppen?, released in May 1981, also reached number three though the singles taken from the album, 'Doors Of Your Heart' and 'Drowning' were relative failures with both missing out on the top twenty. The album is mellow in tone, though lyrically pointed, and despite its firm grasp of melody and undoubted warmth it lacks a little of the punch of its predecessor. 1982's Special Beat Service shows how quickly the band were growing as songwriters, the album adopting a more soulful air with Dave Wakeling demonstrating his undoubted prowess as a vocalist. By this time divisions were growing in the camp, largely over the need for prolonged tours of the States, and in 1983 Wakeling and Rankin' Roger moved on to form the General Public, while bassist David Steele and guitarist Andy Cox created the immensely successful Fine Young Cannibals.
In their brief career The Beat notched up thirteen hit singles, many of which remain in the public consciousness and will endure for some considerable time. Importantly, there is much more than those to enjoy here and at twelve quid for four albums you can't argue that this is not worth the outlay. There are more important bands than The Beat and certainly more innovative ones, but they were one of the best to emerge from that particular movement and you can't really go wrong by investing in this collection.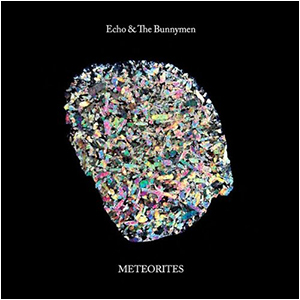 Echo & The Bunnymen - Meteorites
Caroline International
Released: 26th May 2014
Echo & The Bunnymen were always a great band, even if they weren't as great as they thought they were. To be fair they came close to justifying their overflowing self-esteem with 1984's sublime Ocean Rain, but in seven albums since then (five since their reformation in 1997) their output has been decidedly patchy which makes their current offering Meteorites somewhat of a pleasant surprise. OK, it was unlikely to match the sheer majesty of Ocean Rain, but singer Ian McCulloch and guitarist Will Sergeant have put together a pretty decent collection of songs aided and abetted by Youth who contributes some bass to the proceedings as well taking care of the production work. There's a dichotomy at the heart of this record: it sounds huge, multi-layered and vibrant, yet too often McCulloch's vocals and Sergeant's guitar work are dwarfed by the enormity of it all and hide away as if they lack the confidence to step out and take centre stage. Not that there is any need for this; McCulloch is in good form and Sergeant at times tantalises. On 'Constantinople' the guitars shimmer, stutter and sway delightfully, while the string-graced 'Lovers On The Run' drags up ghosts of Bunnymen past with McCulloch neatly singing on top of himself while Sergeant rumbles away in the background. If there is a downside here, it is that the record lacks any white space: there is no minor chord edginess, no pause for breath or a lay-by in which to park and take in the view. The whole forty-eight minutes sound like a compulsory mass celebration which in turn contrasts with the general introspection and gloom of the lyrics. "Hope, where is the hope in me? Can it be found among all the ghosts in me? Smoke, choking the fire in me. Will I be found by someone close to me?" asks McCulloch. There's little light in the language while the backing just can't stop dancing. The fantastic 'Explosions' is a prime example. It sounds like a festival to new life and love, not the accompaniment to "Holes blown in the ground, like my world is falling down", while 'Market Town' features some happy la-la-lahs before proclaiming "No survivors can be found". A bit of a contradictory listen, then, but by no means a difficult one. It sounds great and if you can get your head around these conundrums you will enjoy it.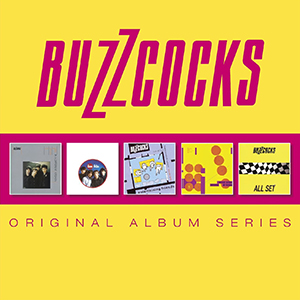 Buzzcocks - Original Album Series
Parlophone
Released: 2nd June 2014
Another release in the ubiquitous
Original Album Series
collection of box sets sees the Buzzcocks as its focus with the band's three original studio albums,
Another Music In A Different Kitchen
,
Love Bites
and
A Different Kind Of Tension
included alongside later studio offering
All Se
t and the live album
Entertaining Friends (Live At The Hammersmith Odeon March 1979)
. As is the norm the five albums are housed in simple cardboard sleeves and inserted into a slipcase the same size as a standard plastic CD album case. This makes them extremely easy to store though the lack of frills mean there is no booklet included and the most recent remasters of the records are not necessarily utilised. On the other hand, the first three Buzzcocks albums (plus two extras) for just over eleven quid is the equivalent of giving away gold for fresh air and if you don't own these records you should get hold of this bargain collection before they section you.
Released in March 1978, Another Music In A Different Kitchen is undoubtedly one of the finest records of the punk era and the band certainly struck a chord with the public with the album reaching number fifteen in the charts. It is incredibly difficult not to drown this record in superlatives. Opening and closing with uncredited snatches of 'Boredom' from their debut Spiral Scratch EP with its unbelievably effective guitar line, AMIADK bursts with pace, vigour and the lyrical sharpness that lifted this band way above most of their peers. Only one of the Buzzcock's legendary singles is included, the fabulous 'I Don't Mind' (though it is accompanied by its b-side 'Autonomy'), but the album tracks are no less brilliant than the remarkable collection of seven-inchers that made the band's name. Can anybody listen to 'Love Battery' and 'Sixteen' and not give thanks for the wave of rebellion that blew away the miasma of middle 1970s' music? And can anybody deny that the brilliance of 'I Don't Mind' means the track more than holds its ground when weighed up against the classic singles of the sixties from The Who, The Kinks or The Rolling Stones? The Buzzcocks are one of the great singles bands in British musical history ... and their albums ain't half bad either.
Recorded in just eighteen days, Love Bites emerged just six months after AMIADK, reaching number thirteen in the charts, and it is only marginally less astounding than its predecessor. Again it contained just the one single, 'Ever Fallen In Love (With Someone You Shouldn't've)' clearly being one of the best song titles of all time, complete with its terrific double apostrophe. The track became the band's biggest hit, just missing out on the top ten, and it once again underlined Pete Shelley's magical way with words which lights up the whole of the album. Throw in Steve Diggle's classic punk guitar which scythes and shines simulateously, and the huge solidity of rhythm section John Maher (drums) and Steve Garvey (bass) and it is clear why the Buzzcocks were so highly respected. It was exactly a year before third album, A Different Kind Of Tension, was released and this just scraped into the top thirty as the band's run of successful hit singles which helped boost the albums had come to a halt. There were two included here, 'You Say You Don't Love Me' and 'I Believe', neither of which made it into the charts. Why the former wasn't number one for at least seven months remains an unfathomable mystery as it is a fabulous song, emotionally charged and lyrically brilliant with a glorious melody and wonderful musicianship. In truth, it's a lighter moment here among a cutting and spiky collection of songs, which shows that despite their occasional lightness of touch, there was power at the heart of the band's sound.
The same power can be found on 1996's All Set which was the band's second album following their return to action in 1989. Having initially reformed with their classic line-up, by the time the band started recording again both Steve Garvey and John Maher had departed the fold to be replaced by Tony Barber (bass) and Phil Barker (drums), a line-up that endured for some fourteen years. In truth, there is not a lot on this album to match the glorious tongue-twisting lyrical complexity of the Buzzcocks at their best, though it's a pretty solid collection of songs and by no means a disappointment. There's generally a live album in these box sets and Entertaining Friends, originally released in 1992, catches the band at the height of their power midway between their second and third albums. The sound is pretty decent, the choice of songs good, and if you like live albums (and we can take or leave them) there's nothing wrong with this one.
An important band, important records and – even better – bloody enjoyable ones.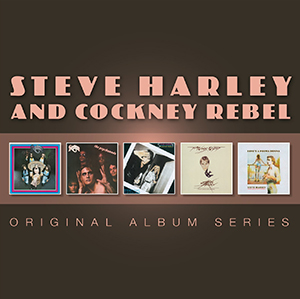 Steve Harley & Cockney Rebel - Original Album Series
Parlophone
Released: 2nd June 2014
And still they come ... Chucked out at the same time as the Buzzcocks' collection is one that is equally essential and equally important. Steve Harley's Cockney Rebel, in either of their guises, were one of the most innovative and interesting bands to emerge during the glam era of the early 1970s and what you get here are the band's five studio albums with no filler or live albums to make up the space. All five of them are well worth getting your grubby mitts upon, especially at the ridiculous price of eleven quid, which is a mere £2.20 each.
Any followers of the band will be aware of the four disc set released in 2012 compiling all of the recorded work of Cockney Rebel mark one, including the first two albums, The Human Menagerie and The Psychomodo (reviewed here). Pleasingly, you do get the 2012 remasters of those two sets here, though not the 2014 reworking of third album The Best Years Of Our Lives which was still awaiting release when this box set hit the shelves. Nothing at all seems to have been done with 1976's Timeless Flight, so we assume it is the original CD master, while the 1997 remaster of the band's final album Love's A Prima Donna is included. No doubt those two sets will be worked upon as their fortieth anniversaries loom.
November 1973's The Human Menagerie appeared to come out of nowhere. Spurning unnecessary electric guitars, the band recorded with drums, bass, keyboards and electric violin, creating a series of brilliant and idiosyncratic pop songs which were lyrically abtruse and breathtakingly different from anything that had come before. Luckily for them, Rebel had found favour with legendary A&R man Mickie Most who persuaded EMI to invest heavily in their recordings, allowing Harley the opportunity to bring in a full orchestra which helped give a decidedly epic feel to such numbers as the band's debut single 'Sebastian' which failed to chart but quickly assumed legendary status with a growing band of followers. The album sounded huge and its impact was considerable.
It was the non-album single of 'Judy Teen', released in March 1974, which lifted Cockney Rebel into the glare of the public spotlight. Totally bewitching, though almost completely incomprehensible, it shot up to number five in the charts and paved the way for the band's second album, The Psychomodo, released three months later which must certainly take its place among the very best records made in that decade. Aided by another classic top ten single in 'Mr. Soft' (sadly more familiar these days for its use in television adverts for mints) the album reached number eight and remained in the charts for nearly half a year. As he sings, Harley's phrasing is exquisite, drawing words over different lines at will, stressing the wrong syllables and all in his particular tortured tone that will be familiar to anyone who has a liking for early Suede material where Brett Anderson is pretty much Harley reborn. And along with many other classic seventies albums, the asides are top class. Harley's casual injections are magic – "Destroy!" thrown randomly into a song brings to mind Johnny Rotten who was the last great interjector – and casual 'oohs' and 'aahs' and the use of handclaps all add to the thrill. Just listen to David Bowie's Ziggy Stardust from the same era and it is full of these glorious little touches; bands today have a lot to learn. Of course, because this series features no extras to the original albums, 'Judy Teen' won't be found in this collection; it's a huge loss, as is the seven-inch version of 'Mr Raffles', a number thirteen hit in June 1975. That is pretty much it, though, and there is more than enough to make up the shortfall.
There were only nine months between the second album and The Best Years Of Our Lives, which was released in March 1975, despite Harley having to put a new band together after his last one bailed out on him. Drummer Stuart Elliott remained on board, while the singer recruited keyboardist Duncan MacKay, bassist George Ford and, in a complete turnaround from his earlier policy, guitarist Jim Cregan. The band name changed to Steve Harley & Cockney Rebel as the main man took a firmer grip on proceedings, but the great records continued to pour our. 'Make Me Smile (Come Up And See Me)' hit number one in February 1975, sticking two fingers up at the bandmates who had deserted him, and it is still played on national radio to this day. It is included here, alongside the album version of the fantastic 'Mr Raffles', and a whole host of songs full of cute lyrical twists and Harley's inimitable vocals.
Timeless Flight, released some eleven months later, is perhaps the band's most accomplished musical statement and shows a marked maturity in Harley's songwriting. He hides less behind his performance which gives the lyrics greater weight and the musicianship is a delight. There was no hit single to boost album sales as this is perhaps the least pop orientated of all of Harley's albums, but it reached number eighteen in the charts nevertheless. Contemporary musicians seem to take an age to record albums, but it was only nine months before Cockney Rebel's last offering, Love's A Prima Donna, was put out in November 1976. Of all of the band's recordings, this one has aged the most over the last forty years, with its gimmicky vocoder vocals sounding a bit hammy these days, though it is difficult to emphasise how much we loved this record on its first release. It doesn't sound much like previous Cockney Rebel outings with its romantic edge and stab at all kinds of differing genres, including doo-wop and reggae. It is undoubtedly a cleverly moulded mish-mash with a lot to admire and it certainly brought Harley back into the top realms of the charts with his synth-laced and somewhat grumpy cover of The Beatles' 'Here Comes The Sun' reaching the top ten. It was the punk explosion in 1977 that saw the end of Cockney Rebel; for one of the artists who mattered most to the spiky brigade, Harley's vision was always inwards looking and he sadly took a dim view of the movement.
There's some great, great music in this collection and it really is a steal at the price. You have to have some nerve to end a guitarless album with the repeated refrain "Oh dear, look what they've done to the Blues," but Harley was never a man to suffer self doubt. Thankfully his towering confidence has given us some quite staggeringly individual music to cherish.
Jack White - Lazaretto
XL
Released: 9th June 2014
We like Jack White. One day we will stop reviewing his records with that as the introduction but we have a soft spot for any dyed-in-the-wool music obsessive and young Mr White is certainly one of those. Like ourselves, he is a man bewitched with the history of music, a lover of the Blues, and someone unafraid to put his money where his mouth is to promote the things that really matter. Just as interested in the development of British music as American, his unblinkered approach seeps into his music, infusing it with not only his undoubted passion but the richness of history and some wry humour. When Jack White plays guitar you get the same vibe as with Jimi Hendrix; his playing is totally intuitive, and on his second solo album, Lazaretto, he often holds you spellbound. The screeching outro to 'Three Women' is terrific, his ragbag solo in the title track warms the heart, while in the instrumental 'High Ball Stepper' he sends the planet reeling. It is astounding how he captures such a modern take on the Blues in a track with no words, but succeed he does, with some brilliant piano phrases paving the way for his guitar heroics. But when Jack White does sing, he does so in the same way he plays guitar. This man is not performing, he is bleeding, and there's indigo in those veins. We would love to know what the old Blues warriors would have made of this record, but we think they would have approved. Not because this man is apeing the style of his forebears, but that he captures the feeling and that is what it is all about. This is contemporary as hell but as old as the hills. Amazingly, Jack uses violins to great effect and even his stabs at country music don't have us reaching for the hemlock with 'Just One Drink' sounding like The Velvet Underground's lost country album ('Waiting For My Ham?'). We reckon Mr White could make the most explosive, darkest record the world has ever seen, though while we are waiting for that, we'll take his quieter moments. And if Blunderbuss and Lazaretto are the best we get, that'll do. That'll do nicely.
Bob Mould - Beauty And Ruin
Merge
Released: 9th June 2014
2012's Silver Age marked a triumphant return to form from Bob Mould with the former Hüsker Dü and Sugar singer re-finding his purpose after his experimentation with electronica and a consequent lack of desire to immerse himself in new music. Pleasingly, Silver Age did good box office, almost breaking into the top fifty of the Billboard charts, and now some nineteen months later he has followed it up with his second album for Merge, Beauty And Ruin. If Silver Age had put Mould back on the right path, this new offering only underlines the man's new found enthusiasm for his punk and hardcore roots; Beauty And Ruin is simply blistering, as hard as anything that has been offered up since Hüsker Dü's formative years. There's few who can make a messy racket sound as eloquent as Mould and, pleasingly, this talent is much in abundance here. 'Hey Mr. Grey' charges along, flinging aside everything in its path with reckless abandon, with 'Fire In The City' doing the same with more menace, 'Tomorrow Morning' with more enthusiasm and 'The War' with more elan. There's even greater fury in 'Little Glass Pill' and 'Kid With Crooked Face' which are storming punk rockers, the former undoubtedly the highlight of the set, the latter astonishingly rapid. It's not all a smack in the face, though. 'I Don't Know You Anymore' is familiar Mould territory, still bustling and bristly, but melodic and catchy as hell in the manner of his more commercial work with Sugar, and the singer takes some time out with the slower and reflective 'Let The Beauty Be'. Lyrically, as ever, Mould is self-analysing, though it is difficult to say if he finds his work cathartic given his emotional lows over the decades. Perhaps Beauty And Ruin has served purpose, however, as it ends with the rising, exuberent 'Fix It' and it's emphatic refrain 'Time to fill you heart with love ... time to fix who you are'. Not much that needs fixing here.
The Go Go Cult - This Is The Voice Of
Western Star
Released: 13th June 2014
The second album to emerge from the heavily fortified Reading farmhouse of the Go Go Cult, was unchained by Bristol's specialist rockabilly label, Western Star, on the most auspicious day for the occasion, Friday 13th June. Like its predecessor, Into The Valley Of The Go Go Cult, it's a no holds barred explosion of the band's trademark fifties influenced psychedelic swamp punk, revelling in a myriad of influences and coming at you from a wide range of angles. It opens in the best possible way with 'The Phantom', a tribute to the comic book hero, rattling along like a top fifties' television theme tune while singer Go Go Nige narrates, "Guardian of the Eastern Dark ... the ghost who walks ... the man who cannot die ... The Phantom." It's great stuff but if you thought The Go Go Cult are not living in the real world, the crashing 'Bring Forth The Guillotine' that follows on is far more topical, explaining how the Cultists are going to rise up and destroy the greedy banking sector. "It's time for us to take control," they state and only a fool would disbelieve them. There's some fine western rockabilly here. 'Bring Out Your Dead' is a stone cold classic, though its story is typically dark. "Little Johnny boy, he's lying in his bed. Everyone knows he's going to be dead. His mother is screaming, father just cries ... won't be long till little Johnny dies. He's got the fever ..." You can almost taste the Cult's delight. Not that other influences are ignored either with the predatory 'King Rattlesnake' unveiling some fine Pirates' guitar work, while the swamp rock 'Reap What You Sow' could have come from the Inca Babies' songbook, and the bass heavy 'You Get Under My Skin' has more than a hint of The Birthday Party about it with its tangental Rowland S. Howard guitar work. They may have a finger in many pies, but the Go Go Cult appear to be masters of all of them, their punk thrashes sounding equally fine. 'Gonna Get Real Gone' is a classic of the genre with its hacking rhythm overlaid by a lovely Buzzcocks guitar sound and 'Hold The Line' is a blistering charge of which the early Damned would have been more than a little proud. A nicely varied collection of songs, then, all skewed by the Go Go's particular take on the world and bursting with good advice. "Don't go to the well," warns Go Go Nige, as if we bloody would. Especially after night has come. In Go Go world it's best to stay indoors and pray, or give in and succumb to the Cult-o-phonic Hypnoray. We are followers, but if they haven't mesmerised you yet, don't worry, they will get you in the end. Wherever you hide. The Go Go Cult are supporting the Inca Babies at The Hope, Brighton, on Saturday 1st November. Go and pay homage.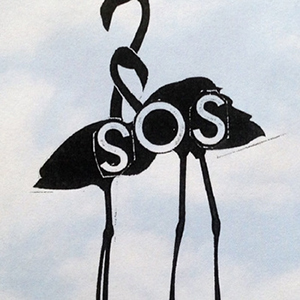 Various - SOS Tape
Wilhelm Show Me The Major Label
Released: 28th June 2014
If bleak, doomy and industrial is your thing than you could do a lot worse than listen to this latest taster compilation from Graz indie Wilhelm Show Me The Major Label. Featuring fourteen tracks from (we presume) underground Austrian bands there is over fifty minutes of music on offer for a name-your-own-price download. There's some fascinating stuff here with No Fun stealing the show with 'Kalt' ('Cold'), a dispassionate female vocal sitting on a pulsing rhythm section and teased by a brilliantly wayward guitar. It's appealingly disturbed, but perhaps less so than Mile Me Deaf's 'Once You're Watering...' which comes over as a psych goth hippy hymn full of great tones but is clearly the result of disturbed minds. The offering from Telly Is The Tube (where do they get these names?) is also pretty decent, a muttered vocal buried by a guitar which sings dirges on 'The Order Of', while our old friends Crystal Soda Cream offer up the near seven minute 'Eyeline Statues' which, like much of their best material, throws out echoes of the early Cure, building on a foundation of creeping bass and lifted by some nice guitars, but remaining emotionally blank through Philipp Forthuber's unwaveringly deadpan vocal. There are similar influences at work on Just Friends And Lovers' 'Count', though the bleak beats of I/II and Krafftmalerei, the industrial clanking of Ana Threat, and the drone of Clemens Denk don't appeal much to our tastes. Incongruously, Good Cop offer up a C86 charge and Beach Girls And The Monster an instrumental surf tune which stand out like sore thumbs in this collection though both are decent enough. Take a dive into Europe and see how the underground scene is progressing; there's certainly some eye openers here and all power to them. But make sure you wear black and don't smile. Do it
here
.