All our yesterdays
Just two years ago we were cursing the pathetic state of the music scene and ended our annual review with a call to arms, "New blood must surely sweep away this sorry state of affairs, and the foundations may well have been laid. We are crying out for innovation, passion, blood and glory. Don't accept second best." Now, a mere twenty-four months later, we are scratching our heads and genuinely contemplating whether or not the twelve months past has been the best year for music ... ever.
We've invested in more new albums this year than at any time since 1987 and more singles than since 2006. The difference is that all of these singles have been on vinyl where before they were all on CD. The CD single really has become the dodo of the modern age; how ironic that vinyl should be one of the main factors in replacing it. We've also picked up more albums on vinyl than we have since 1989. The best offerings now come with a free CD and download codes; if everybody did it the same way then every album would be bought on vinyl. As it is, hats off to The History Of Apple Pie, Crime & The City Solution, My Bloody Valentine, Ghost Outfit, PINS, Arcade Fire, Money and Toy ... and, of course, their record labels Marshall Teller, Mute, Sways, Bella Union and Heavenly. More labels, please take note.
The ubiquitous download remains the fly in the ointment. Yes, we use them if we are given them; it's easy to play iTunes at work all day and handy on your phone. But we have never bought a download and never will. We still feel the need to possess great music and you can't possess a digital file. If you do happen to be that way inclined, the top download-only track of the year is undoubtedly Sisters' 'Hush Hush' single which is also available to hear on Spotify. Another notable feature this year has been the return of the cassette, even going so far as to earn its own Record Store Day. Cassettes were always crap, with limited shelf life, and we don't applaud their resurrection but they do give small labels an outlet on which to release new material cheaply and at least they can be dressed up in proper artwork. They may be around for a while yet.
Swathes of great new releases, stacks of vinyl and the occasional cassette: it sounds like a trip back in time. And so it has been because what we are witnessing is renaissance. New bands are reaching into the past to drag out all that was good and present it in a new way. It's not copying what has been done before, it is building on old foundations to create exciting new platforms of sound. A quarter of the albums we have gathered are debut albums; what a fantastic sign of hope for the future. The other big feature of the year has been the comebacks. It is starting to feel like every band that ever sold a record has returned with new recordings, and some of these have been very good indeed. We particularly welcome back My Bloody Valentine, Suede, Crime & The City Solution, The House Of Love, Medicine, The Primitives, Babyshambles, Mazzy Star, The March Violets and (most of all) Throwing Muses.
The live scene is also prospering. Brighton hosted over 1,200 gigs in 2013 and we have managed to watch over two hundred different bands. Sneaking out of the past we have been delighted to witness the return of The Popguns, Mott The Hoople, Public Image Limited, The House Of Love and Inca Babies while enjoying immensely the shows put on by the new combination of Pete Fij & Terry Bickers. Of more recent blood we have been dazzled by Money, Girls Names, Sisters, PINS, Bosnian Rainbows, Girl Band, Hookworms and Iceage. And let's not forget to tip a hat to one of the bands who have instigated this renaissance: Savages remain at the top of their game. Supreme.
As for the music press, well it turns slowly like a small ocean liner. The glossy monthlies have been in thrall to soft rock and country music for many years now and it will take a lot to shake them from their somnolent course. Not a single new band featured on the covers of Mojo or Uncut all year and their albums of the year again were mostly so wrinkled it was amazing they managed to print them down on paper. Celebrating 'spiritual chanting', 'fresh country-folk', 'club delirium', 'widescreen Americana', 'droll country-soul', 'avant garde theory', 'progressive choogle', 'snarky ramalams', 'passionate folk-raga' and 'elaborate songspiels', it was sometimes hard to believe we came from the same planet, let alone shared an interest. Uncut fared a little better in its final run-down, counting My Bloody Valentine, Nick Cave and the Arctic Monkeys in their top ten, but on the whole there wasn't much to shake a stick at. One glimmer of hope came from the NME. Having regressed into a pathetic comic over the past few years, a new relaunch with a new editor made the promise of 'more new music'. OK, it should have always been the focus of the magazine, but it appeared to be a start. If they had added 'fewer lists', 'some words on the pages' and 'reviews of more than fifty syllables' we would have been more excited but, true to their word, the thing did improve. Massive groans greeted the consequent '500 Best Albums Of All Time' but we agreed to give them that one as a statement of intent and, all in all, they didn't make a bad job of it. Throwing Muses were there, and Fugazi, and its focus remained largely underground which was commendable. Of course, nobody in their right mind would include The Who By Numbers, Let's Dance or Going Blank Again in their top billion, all of them poor offerings by great artists, but the whole thing was not a total write-off. A following defence of Status Quo on the letters page was another positive step and recognition that 2013 had been a very special year indeed followed. Light at the end of the tunnel? We hope so. We miss the great old days of a thriving weekly music press.
All of this palaver has left us with happily surprised looks on our faces rather than smug smiles and that is a good thing. If we stop for a minute and take this all for granted then surely it will be ripped from our grasp and its mouldering corpse waved in our faces by gleeful, faceless corporations and their television company puppets. Stay alert. Make sure you buy these records and, if you can, buy them from your local independent record shop. They are there for you and the music you love ... and they pay their taxes. Make sure you take the trouble to get out in the evening and see these bands live. Don't fall asleep in front of the telly every night; you may be surprised at the buzz of discovering a great new band and watching them perform in intimately cosy surroundings. Things are happening. Be happening too.
Best year ever? Nah, we don't deal in absolutes. But it has been a bloody good one and next year we are hoping for more of the same. Thanks to all our readers and supporters – and to all the musicians, promoters and labels who have helped make us very happy people. Stroll on.
Albums of the Year
Mojo
1. Bill Callahan - Dream River
2. Daft Punk - Random Access Memories
3. David Bowie - The Next Day
4. Arctic Monkeys - AM
5. John Grant - Pale Green Ghosts
6. Deerhunter - Monomania
7. Vampire Weekend - Modern Vampires Of City
8. M. Kozelek & J. Lavelle - Perils From The Sea
9. Nick Cave & Bad Seeds - Push The Sky Away
10. John Murry - The Graceless Age
11. Phosphorescent - Muchacho
12. Prefab Sprout - Crimson/Red
13. My Bloody Valentine - mbv
14. Holden - The Inheritors
15. Queens Of The Stone Age - Like Clockwork
16. Factory Floor - Factory Floor
17. Charles Bradley - Victim Of Love
18. Arcade Fire - Reflektor
19. Laura Mvula - Sing To The Moon
20. Pet Shop Boys - Electric
www.mojo4music.com
Uncut
1. My Bloody Valentine - mbv
2. David Bowie - The Next Day
3. Nick Cave & Bad Seeds - Push The Sky Away
4. John Grant - Pale Green Ghosts
5. Laura Marling - Once I Was An Eagle
6. Roy Harper - Man & Myth
7. Bill Callahan - Dream River
8. Kurt Vile - Walkin On A Pretty Daze
9. Arctic Monkeys - AM
10. Boards Of Canada - Tomorrow's Harvest
11. Matthew E White - Big Inner
12. Prefab Sprout - Crimson/Red
13. Daft Punk - Random Access Memories
14. The National - Trouble Will Find Me
15. Julia Holter - Loud City Song
16. Thee Oh Sees - Floating Coffin
17. Kanye West - Yeesus
18. Parquet Courts - Light Up Gold
19. Endless Boogie - Long Island
20. Vampire Weekend - Modern Vampires Of City
www.uncut.co.uk
New Musical Express
1. Arctic Monkeys - AM
2. Kanye West - Yeesus
3. Queens Of The Stone Age - Like Clockwork
4. Foals - Holy Fire
5. Savages - Silence Yourself
6. Daft Punk - Random Access Memories
7. Arcade Fire - Reflektor
8. Nick Cave & Bad Seeds - Push The Sky Away
9. Laura Marling - Once I Was An Eagle
10. David Bowie - The Next Day
11. John Hopkins - Immunity
12. MIA - Matangi
13. Drenge - Drenge
14. Vampire Weekend - Modern Vampires Of City
15. Peace - In Love
16. Jagwar Ma - Howlin
17. Waxahatchee - Cerulean Salt
18. Hookworms - Pearl Mystic
19. Disclosure - Settle
20. The National - Trouble will Find Me
www.nme.com
Resident - Brighton Record Shop
1. Matthew E White - Big Inner
2. Nick Cave & Bad Seeds - Push The Sky Away
3. Savages - Silence Yourself
4. Daughter - If You Leave
5. Valerie June - Pushin' Against A Stone
6. Jon Hopkins - Immunity
7. John Grant - Pale Green Ghosts
8. Laura Mvula - Sing To The Moon
9. Hookworms - Pearl Mystic
10. Melt Yourself Down - Melt Yourself Down
11. Föllakzoid - ii
12. Mazzy Star - Seasons Of Your Day
13. Forest Swords - Engravings
14. Charles Bradley - Victim Of Love
15. Fuck Buttons - Slow Focus
16. Public Service Broadcasting - Inform-Educate
17. Dirty Beaches - Drifters/Love Is The Devil
18. Rokia Traore - Beautiful Africa
19. Ghostpoet - Some Say I So I Say Light
20. Devendra Banhart - Mala
www.resident-music.com
Isolation - Ireland
1. Girls Names - The New Life
2. I Am The Cosmos - Monochrome
3. Tandem Felix - Popcorn
4. Bouts - Nothing Good Gets Away
5. Somadrone - The First Wave
www.aidankellymurphy.com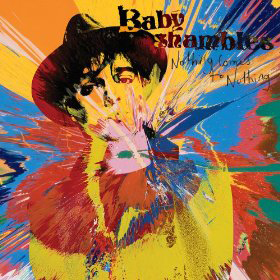 Babyshambles
Nothing Comes To Nothing
Parlophone
20th July 2013
There's a definite art to writing a great single. Not only does the track need to be contagious as the plague, it should be infused with style, wit and enough hooks for at least twenty hats. 'Nothing Comes To Nothing' was not only the stand-out song from Babyshambles' Sequel To The Prequel comeback album, it was just about as good as a single can get – a quite gloriously commercial gem opened by a single drum beat and which dances to the top of every peak with its lovely rambling bassline, effortless melodic weaving and brilliantly rough falsetto. "Music sways, it forays, and surges / And says I'll break your heart in two," Pete Doherty suggests and he's damn well right. Add the great artwork from Damien Hirst and the fact it was released as a pink vinyl seven-inch and there's not much else you could wish for. This man makes magic happen. Welcome back.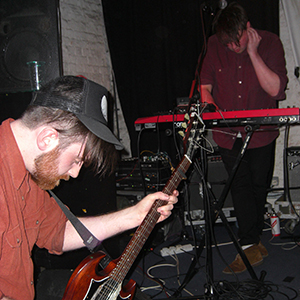 Hookworms
Green Door Store
1st April 2013
Two guitarists in the audience, the old venue bulging outwards and ears flagging for surrender within seconds; nobody this year made a greater impression than Hookworms, down from Leeds to promote their Pearl Mystic album. We were quickly lost in the beautiful storm that was brewing (mostly) on stage, the guitarist at our side adopting some great poses as he kicked at his six effects pedals and thrashed away at his instrument, capo fixed firmly behind the first fret, breaking his D-string in the third song and somehow managing to get a new one out of his bag, but never finding a way to get it on his instrument. Not that anybody noticed; this wasn't a night for subtley, it was a night for intensity with MJ spitting out his vocals as if his head were in danger of exploding, whilst at other times peering short-sightedly at his array of boxes in case the wrong pitch was escaping into the night while guitars screamed, drums rattled, and the bassist calmly plucked the odd string as the tornado spiralled around him.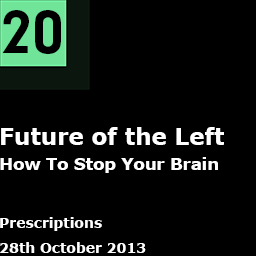 Freed of record company shackles, Future of the Left decided to let their supporters pledge to allow them to create their new album and it proved to be a good decision, with the band hitting their target within a matter of days. The fact that they could then just let loose and enjoy themselves in the studio really shines through here, Falco's voice and lyrics at their cutting best, and the result is a quite uplifting collection of songs. Infused with some pop gems such as 'Johnny Borrell Afterlife', this album features some surprisingly bouncy moments, though it remains solid and crunchy at its heart and the heavy stuff is still very much present. An alluring mixture, then, though this is clearly all the work of the Future of the Left we know and love and they haven't gone completely Top Of The Pops on us. A welcome return and hopefully the success of HTSYBIAA will lead to even greater things. Let's face it, we'd be lost if they were no longer around.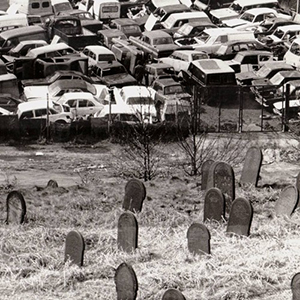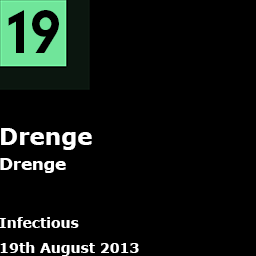 Perhaps unlikely achievers, singer-guitarist Eoin Loveless and his younger brother, drummer Rory, hail from the picturesque Castleton area of Derbyshire which, for many, would be an ideal place to live, but for this musically-obsessed duo, remains a stifling prison of boredom and isolation that has inspired this twelve-track collection of abrasive blues-tinged rockers. Boredom is a state of mind in the young, but it remains the driving force behind a lot of great music and it has certainly spurred Drenge into making an uplifting racket that raises them head and shoulders above their peers. Musically, there is no delving into the complicated: Eoin grinds out some big riffs while Rory crashes a lot of metal, but the secret of the band's appeal doesn't lie in the craftsmanship but in the feel and delivery. There's a brutal sense of melody and an instinctive nod to the right chord, the right pause, or the right word at the right time. Energising.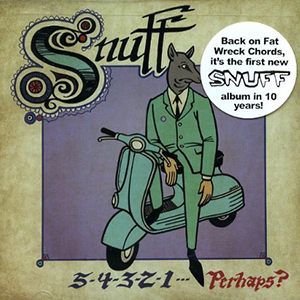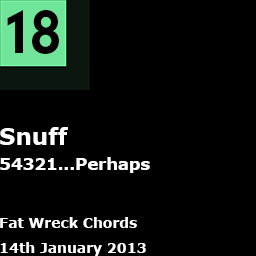 Some bands produce music so electrifying you cannot help but walk around with a cheesy grin on your face when you listen to it. Great bands, however, leave that grin in place even when they are not at their best. Snuff are one such band. Through the 1980s and 1990s the London five-piece released a few brilliant fun punk albums and EPs in Demmamussabebonk, Tweet Tweet My Lovely, Flibbiddydibbiddydob, Snuffsaid and Reach. Also in the mix were a few dodgy releases, but hey, this is Snuff, so what do you expect? 54321...Perhaps? was a very welcome release after nine fallow years and thankfully it doesn't disappoint. A bulging handful of songs are right up there with the old classics and Snuff show they haven't forgotten how to do hardcore as well with the blistering thrash of 'Mumbo Jumbo' and 'I Blame The Parents'. All in all, a fitting release from one of the classic English punk bands.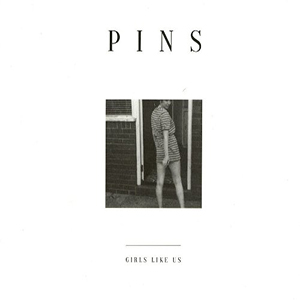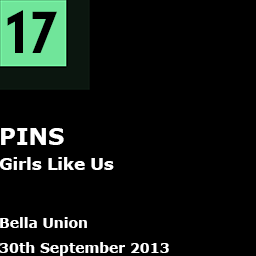 A statement or an exhortation? It's not entirely clear, but it's a rare moment of debate as over thirteen tracks running in at just over thirty-three minutes PINS clearly show they are not a band to vacillate. This is a fine collection of songs, pleasingly blackened around the edges, in the post punk tradition even if direct influences are not immediately apparent. There is something tribal and primitive about PINS, who pare away fripperies and disdain unwelcome decoration and fabrication while utilising their directness in a clever way that can be quite uplifting; the songs are filled with knowing touches that make them bigger than they appear from the outside. Ominous basslines are daubed in palettes of bleak greys and the band's trademark backing vocal chants which add a nice depth to the chattering, spiky guitars and hollow drums. There's always room for maudlin obsession and few do it so well as PINS.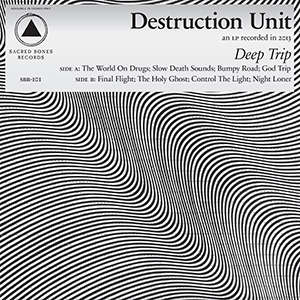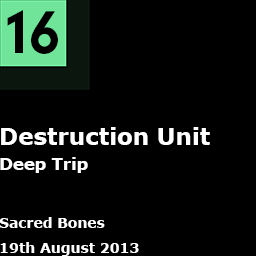 Opening to a minute of screaming feedback before wild drums kick in and 'The World On Drugs' plays out into a messily pounding brute of a track, the first question raised (after re-finding your breath) is whether Deep Trip is going to prove to be that rare thing – a genuine psych/ punk classic? And the answer in a nutshell is yes. And some. The debut album proper from Ryan Rousseau's sonic terrorists following a string of underground singles and legendary gigs is released on Sacred Bones, a label that is really coming into its own in discovering great new talent, with recent records by The Hunt and Follakzoid well worth further investigation. But neither match Deep Trip which swings from two minute punk blasts to seven minute psych/noise wig-outs that slap you around the room and leave your head spinning on your shoulders. Keep this record in a cage and don't play it to anyone of a nervous disposition. It bites.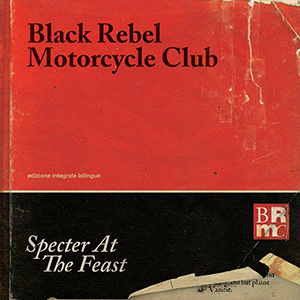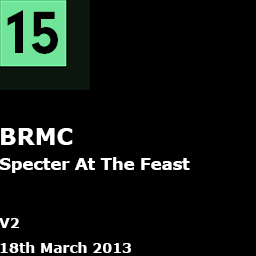 In commemoration of the life of the band's mentor and producer Michael Been and a world apart from BRMC's last offering, Specter at The Feast lyrically maintains an aura of reminisence and regret, though musically it swings wildly from joyful swaggers to mournful laments and furious, grinding rockers. Indeed, it fittingly tips a hat to every style the band has embraced over the years, ranging from a whisper to a howl, a true feast in the sheer variety on offer, with just under an hour of music over twelve tracks. At its best, it is untouchable, unleashing monsters which build from edgy, rumbling intros with withering guitar asides into furious roars through the underworld as the souls of a thousand lost guitars make a vain bid for freedom. It's exhilarating, brutally messy, incontinent and dangerous, but this album is not all fury and has its quieter, affecting moments. Something for everyone; bring the kids.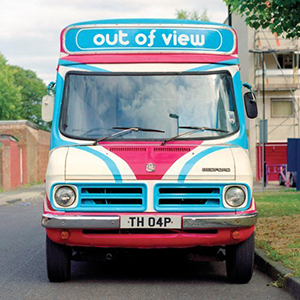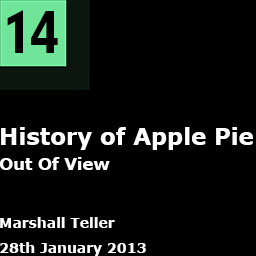 The History Of Apple Pie have the happy knack of translating their love of eighties' and nineties' indie pop into something quite bitingly contemporary. From the opening pops of background noise at the start to the rumbling feedback at its conclusion, Out Of View sweeps you away in a tidal wave of brilliantly executed and helplessly appealing fuzzy guitar pop. Singer Stephanie Min sings as if she has a terrible cold, bassist Kelly Lee Owens harmonises beautifully and Jerome Watson and Aslam Ghauri weave all kinds of magic from their overworked guitars as THOAP manage to blend intricate melodies with bitingly hard guitar blasts, walking the line between cute and cutting to produce something surprisingly refreshing. With drummer James Thomas completing the line-up, THOAP succeed in playing love songs that don't sound remotely corny and in 'Mallory' have one of the best pop records written in the last ten years. Quality with a capital city.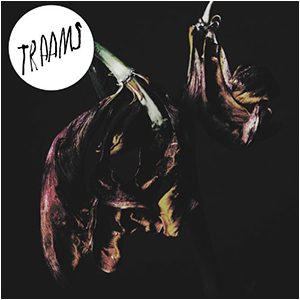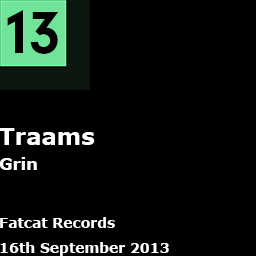 It's great to see Sussex bands making good and it was pleasing that Chichester's Traams were able to follow the release of the excellent five-track Ladders EP earlier in the year with an equally enticing full length debut album, again recorded with the help of Hookworms' main man MJ. Having been one of the star attractions of the local live scene for some time, and pulling out all the stops in a blinding set at Southsea this year, Grin nicely captures the band's powerful live sound, an amalgam of krautrock and post punk power with hard guitars, flapping bass and punishing drums which often take off for a wander on their own leaving Stuart Hopkins' vocals waiting forlornly at the bus stop. Music with a mind of its own served up with a good sprinkling of pop sensibility, a deal of foot tapping and no little head shaking. Hop on board and laugh at the losers as the world sails by. We ain't stopping for you.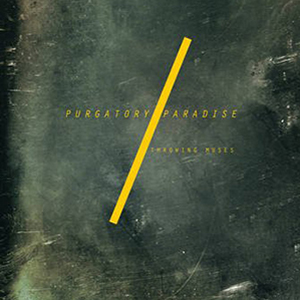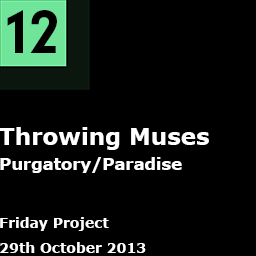 After ten years Throwing Muses return with a record Dave Narcizo describes as "fractured" and there's no question Purgatory/Paradise is disjointed with six fully evolved songs surrounded by a dozen partially formed and a scattering of the ashes of about a dozen more. Where in the past the Muses would have tacked all the bits together and presented songs with a multitude of key and tempo changes, here the different sections are driven apart and left to fend for themselves. And why not? It's only an assumption that when a band presents an album they are offering up a perfect whole. But true art mirrors true life and in life the thigh bone is not always connected to the knee bone; in life sometimes you just have to fucking limp. And if any band could emerge after ten years to deliver a broken album, that band could only be Throwing Muses. And Throwing Muses limping are still a much finer proposition than most bands strolling down the avenue.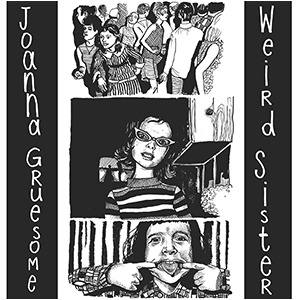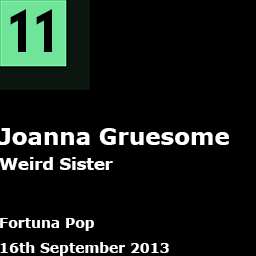 Cardiff five-piece Joanna Gruesome embody everything you want in a contemporary band, absorbing all manner of influences from the past forty years of independent music to create a sound that is naggingly familiar, yet brash, exciting and pretty much unique. Yes, you can pick it apart and analyse it, rummaging through its entrails to discover bits of My Bloody Valentine here, bits of Subway there, and strains of a mutated punk virus, but when confronted with a black and white splatter vinyl record that fizzes so marvellously off your turntable as this one does, lighting up your world, it's probably better to just sit back and enjoy the ride before starting all over again. Weird Sister starts off brilliantly and then just gets better. Recorded in Leeds under the auspices of Hookworms genius MJ, this is a lyrically dark record which conversely lifts your mood with its wonderful display of suss and pyrotechnics. Marvellous.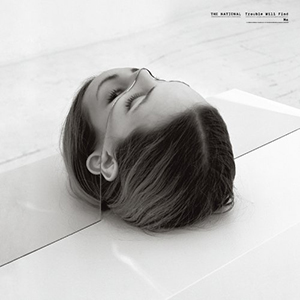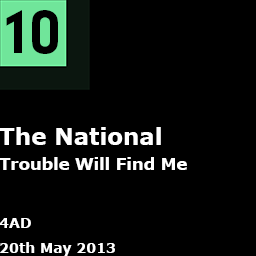 After a string of impressive albums, the main question facing The National was how could they possibly top 2010's High Violet, clearly the pinnacle of their achievements and undoubtedly one of the best albums of that year. Trouble Will Find Me is a very different beast, overall mellower, but equally as captivating, with emotion dripping from Matt Berniger's baritone throughout. The quality is constant and unwavering; there's not a weak moment here and every visit finds more in which to delight, more hidden depths unravelled, and more secrets told. The great songs pour out in a seemingly endless stream... 'I Should Live In Salt', 'Demons', 'Graceless', 'Pink Rabbits', 'I Need My Girl'. This is undoubtedly a collection that will be revisited over the years and always savoured for such quality is a rare thing. And again the question arises, how can The National follow such a release? Don't fall for that one again. Have faith.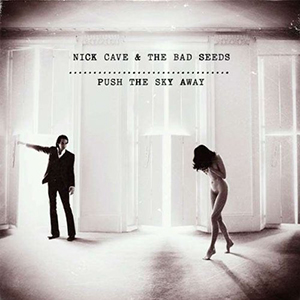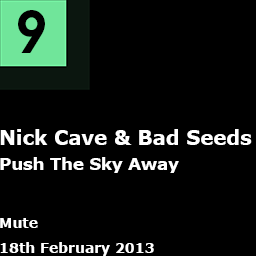 Having left the Grinderman project behind him, Nick Cave reassembled his Bad Seeds and produced an album from completely the other end of the spectrum, possibly the quietest record he has ever made, yet certainly one of the most uncompromising. For Cave here delineates his boundaries before building the city, allowing him to undertake a careful construction without a single raised hackle, an untamed guitar or a reckless drumbeat. Pieced lyrically around the oddities the singer trawled from the internet, Cave melds together some intricate and deeply intelligent verses before layering them over a minimal accompaniment where there is never anything added where it is not needed. It's difficult to comprehend the amount of work that has been put into this record, but Cave can rest assured his efforts have been worthwhile. Painstakingly built, impressively intelligent and displaying no little beauty, this is a giant of a record.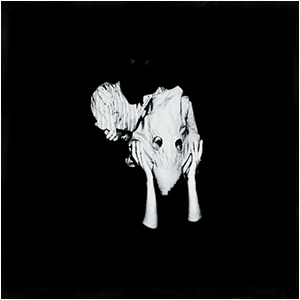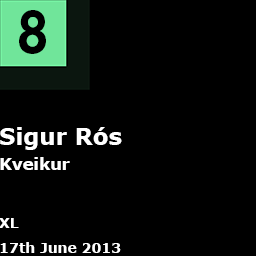 Early rumours suggested that with their seventh album Icelandic post-rockers Sigur Rós had decided to dip their toes into heavier waters and this is quickly confirmed by the majestic opener 'Brennisteinn' which has to be played at full volume to fully appreciate the sheer grandeur of the instrumentation. Hugely imposing, this is surely one of the leading contenders for Track of 2013, enough to commend Kveikur by itself, but pleasingly the treats don't stop there. With moments of light breaking through the shade, 'Isjaki' is a beautiful piece of music with Jónsi's falsetto shining through, while 'Stormur' is a brilliantly weightless pop moment surrounded by considerably burlier companions. Impressive on record and absolutely stunning live, Sigur Rós continue to evolve and this album should be taken loudly and nocturnally, so you can lose yourself in its splendour while your neighbours pace and curse.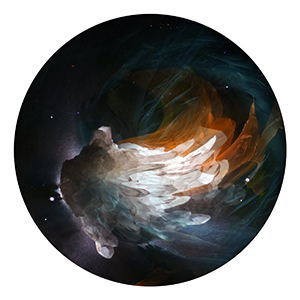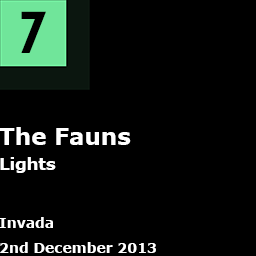 A late entry to the fray, but a dazzling one. Back in the early eighties you could walk into a record shop and pick up albums with a degree of certainty that what you were buying would be infused with quality, style, innovation, beauty and power. Listening to Lights is like taking a trip back in time. Not that The Fauns are especially retro, but they have captured the magic of those days by creating an album of such inner beauty and strength, such variety of invention and intent, that it absolutely takes your breath away. Had we lived with it longer, it may well have been higher in the list, but we are content that such a colossal year has ended on such a colossal high. This is so beautifully done, it hurts. Alison Garner has a voice that enthrals and delights, sensual and beguiling, while the guitars of Elliot Guise and Lee Woods reach heights those 4AD bands could only dream of. Nine songs, two instrumentals, thirty-eight minutes of utter joy. This is magical.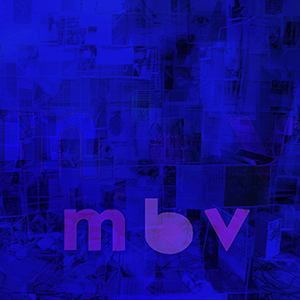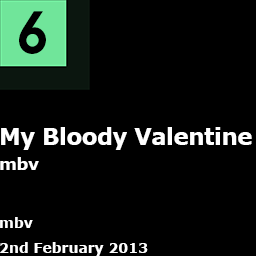 it shouldn't really take twenty-two years to follow up your last album – thirty-four new countries have come into being since Loveless first emerged into the light, let alone the onset of the audio digital age and the closure of most of the shops that would have stocked it. Yet for My Bloody Valentine it seems time has stood still and there really is very little separating the previous album from the new offering. Similarly disembodied and free from the constraints of traditional forms, MBV is another impressive experiment in sonic sculpture, though familiarity with its approach and the passage of time have undoubtedly lessened its impact. That said, this is still a splendid thing with a gently twisted beauty that at times is quite beguiling. No longer groundbreaking but nevertheless naggingly appealing with much to admire. But if they keep releasing albums at this rate we'll be dead before the next one comes out.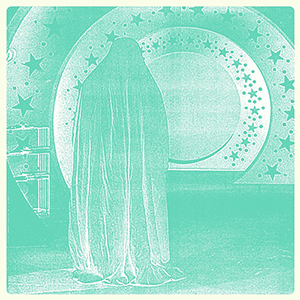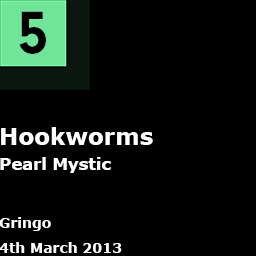 It has been a very long time since a British band made psychedelic rock music appealingly accessible but with Pearl Mystic Hookworms emerged from the alleyways of obscurity with a record of such dazzling luminosity the band will forever find it hard to escape from its glare. Not that this is any sort of commercial gem; Pearl Mystic is a hard, bitter and confrontational release, yet the band's ability to interweave their anger and despair with helplessly appealing melodies underscored by a sunny production gives the album a heart and approachability that cannot fail to touch you. Unlike so many bands of their ilk, Hookworms make no attempt to bury their vocals under swathes of noise, singer MJ taking a prominent role in proceedings as he unleashes narratives of darkness and depression, creating a raw garage edge to the carefully formulated backing. Creating light from darkness is no mean feat but Hookworks manage it with ease.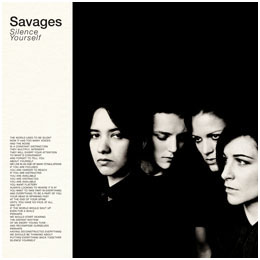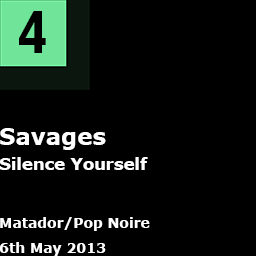 The band at the forefront of the renaissance, Savages may as well be saying, "Here I stand", as they lay out their manifesto and nail it to the door. It is a delight to see the assurance with which Savages reject the gaudy world of flickerbook comprehension and shallow fulfilment and reach into the depths of history to drag out their monochrome vistas, not content with replicating the past, but gathering its bones and reconstructing them in their own image. Building something of substance. They have all of the venom, all of the adventure and all of the razor wit of the post-punk pioneers who broke the world apart and pieced it together however the hell they wanted; never a genre but a journey into the inner being; surrendering to the pressing need to tap into the beauty, darkness, passion and pain that are a part of us all and which can't simply be compartmentalised, backed up and stored away. Silence Yourself is primal, frightening and utterly essential.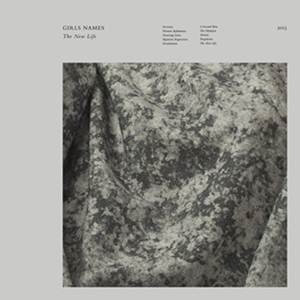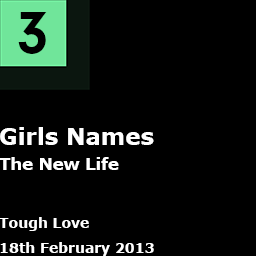 Rather insidious this one. Having been living with us for most of the year, The New Life has just grown and grown and now happily sits among the very best the year has to offer. With Girls Names abandoning the jangly pop of their 2011 debut Dead To Me to move into the shadows with their second album, they brilliantly succeed in creating an intense, atmospheric and intelligent record. Built on the doomy basslines of Claire Miskimmin, the cleverly unobtrusive drumming of Neil Brogan and some gently sighing synths, the ten tracks here are dominated by the cultured guitars of Philip Quinn and Cathal Cully which tease the fringes of Cully's unwavering baritone to create an atmosphere of heart-warming caliginosity. Succeeding in sounding claustrophobic and immense at the same time, The New Life is full of monstrously good moments, at times touching on the gorgeous, and it's not often we can say that.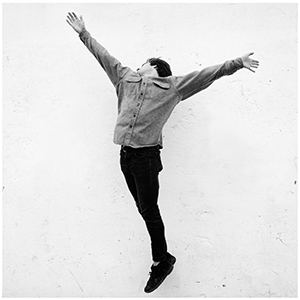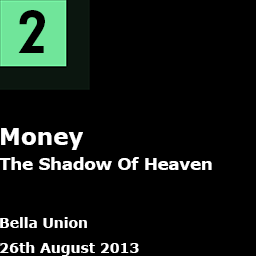 You have to applaud innovators and Money are a band with a fascinatingly different approach to their craft, insisting on infusing their music with a hymnal texture and resonance. The Shadow Of Heaven is a carefully worked collection with every note in the correct place and no superfluous filler to distract the listener from exposure to its inner core. It's joyfully melodic and excruciatingly pretty which is the perfect environment for singer Jamie Lee's incredible voice which manages to hit every height and capture every emotion. The rhythm section of Scott Beaman and Billy Byron find themselves in the curious position of not holding the music together and driving it on, but of ever so gently pulling it back down to earth while magical guitarist Charlie Cocksedge infuses it with celestial wings which want to carry it soaring to the skies. This is heady stuff and it's bewildering that there aren't more bands producing records as innovative, important and inspiring as this.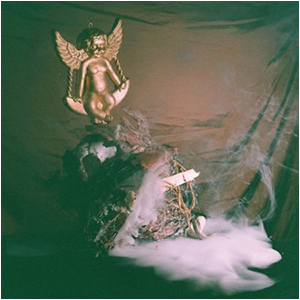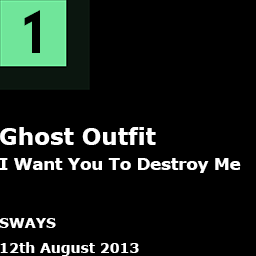 Blowing everything out of the water and ludicrously overlooked elsewhere, in August the Manchester duo of Jack Hardman and Michael Benson released a record so refreshingly disclocated from the mean in both sound and quality it was almost impossible to pin down. Ghost Outfit's songs are built on some primal drum tracks swathed in a distorted blanket of chugging, squealing and buzzing guitars, decorated by imploring, chanting and screaming vocals and then buried alive for their own good. This is music from a different plane, and so distant does it sound that you are almost forced to reach out with your ears to drag it in before it passes you by without caring to invite any form of contact. The duo insist they are merely writing pop songs approached in a different way, but if the intent is simple, the results are far more complex with some quite beautiful moments emerging from its dark folds of sound. This a record that forces you to listen and, on your surrender, drags you into its troubled soul to impale you on the twisted shards of its broken dreams before finally disposing of you without a second thought. The most challenging, original and enchanting record of the year. Quite stunning.