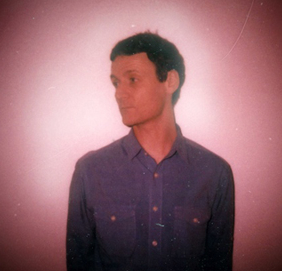 Reviews
March & April 2012
Just as despair was setting in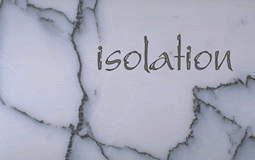 Who do you think you are kidding?
If January began promisingly and February faltered, March was gruesome for decent new releases and we were just beginning to tear our hair out when April opened with a much needed shower that helped lift the prevailing drought. Not that all is rosy in the garden yet, but we live in constant hope of better days. The funny thing is that the NME in the first three months of the year rated fifty-four albums at eight out of ten or higher. FIFTY-FOUR? Surely scores like that mean albums that will endure the test of time and live in our hearts for ever and not the forgettable slabs of mediocrity that are now relentlessly serenaded? Yes, of course, it is in their interest to attempt to manufacture some enthusiasm for the miserable dribble of uninspired tepidity that unfortunately abounds, but would it not be better to tell the true story and attempt to inspire the youth of today to get off their arses and inject the music scene with some creativity, passion and energy? Grrrrrrr.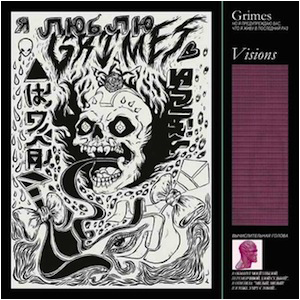 Grimes - Visions
4AD
Released: 12th March 2012
Though not the beacon of light it was back in the day, 4AD still throws out some interesting releases, and none more so this year than Visions, Claire Boucher's third outing as Grimes and the first from the Canadian singer to be carried by the label. If ever there were ghosts of princes in towers, this must be a prime candidate, for Boucher's voice is perfect for a label that once paraded some of the most fascinating and inspiring female vocalists of the age. And though these songs are played out to electronic beats, embracing poppy, dubby and housey backdrops, the comparisons can never entirely disappear, for Boucher's multi-layered vocals resonate and touch you in a way that transcends the cold incongruity of their backing. They create a humanity and a texture the music alone could never provide. Not that the keyboards are not sometimes used to good effect. They often dazzle, and in 'Circumambient' go to war with each other, mirroring Boucher's own vocal crusade; a track mixed beyond comprehension but still emerging curiously sentient and breathing. What Boucher could have done with the warmth of an understanding guitarist and drummer makes you shudder to think, but even without this, some of these songs are breathtaking. 'Colour Of Moonlight (Antiochus)' raises spectres of the wonderful Alison Shaw; its ludicrous backbeat unheard and unimportant as the gorgeous vocals and minimalistic keyboards carry you away in otherworldly splendour. It's intoxicating stuff and 'Nightmusic' again triumphs over its backing to form something delicate, rare and precious. But there are times even Boucher's voice is defeated. The otherwise fabulous 'Eight', so reminiscent of Danielle Dax, is completely obliterated by a dreadful, looped belch of an effect. It's shocking really. Music of this calibre is hard to find these days and you cannot help but wonder why Boucher feels the need to poison it so. There are beautiful, dark songs here and simply lovely vocals, yet throughout they fight against the godawful backbeats and it's such a horrible, miserable shame. Don't get me wrong, they generally win the fight, but we could have been talking earth-shattering instead of just pretty damn promising. We don't want to empty our heads and dance, we want to fill our souls and be transported. Get a band and remix the bloody thing.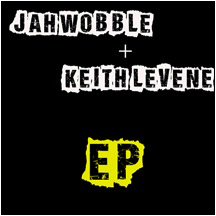 Jah Wobble & Keith Levene - EP
30 Hertz
Released: 27th March 2012
There is no doubt at all that Jah Wobble and Keith Levene, in hand with John Lydon, were responsible for some of the most brilliant and most important music that has ever been made. Sadly, Wobble's time with Public Image Limited lasted little further than their earth-shattering second album, Metal Box, and whilst Lydon has cobbled together a new version of the band to drag around the country, it is a crying shame he didn't fight tooth and nail to reunite the version of the band that really mattered; and all the more so as the bass legend and alternative guitar genius recently reunited to work on the excellent Psychic Life album with Julie Campbell, and now release the first fruits of their combined labour in the simply-titled, four-track EP (no fuss here). Originally available as a download and CD-R from 30 Hertz Records, the tracks now see light of day on a twelve-inch vinyl release, limited to 900 copies, and if you don't snap one up quickly you will surely live to regret it. With four tracks stretching over thirteen and half minutes, this immediately gets the pulse racing. 'Yin And Yang' unsurprisingly opens with a distorted drum burst before the huge, dominating bass takes over and Wobble spits out the vocals in top Artful Dodger style whilst in the background Levene stabs away with his guitar as if lobbing fire bombs over the crowd's head at police lines. It's terrific stuff, followed by the instrumental 'Strut' which is exactly that, Wobble's rumbling bass sauntering down the street as Levene, at his most subtle, begins by licking away at it gently, before building in confidence and attacking it with rasping cuts and eventually running off with its wallet. Third track 'Mississippi', which flows along nicely to a gentle Hammond organ sound, is split between Wobble's pleasant vocal in the first half and Levene's gloriously broken guitar solo at the end. And if that wasn't enough, the old PiL return with the appropriately named 'Back On The Block' with Levene's menacing, angular assault on Wobble's muscular bass line resurrecting familiar ghosts as rock music is once more deconstructed and built into new shapes before your ears. The only disappointment is that it is faded out much too soon, but, bloody hell, it's great to hear. The music scene is as tepid and uninspiring as ever it has been and perhaps this may inspire a few younger bands to take up the torch. Just imagine adding rock's greatest ever front man to this melting pot and you would still have the best band on the planet. Here's hoping this reunion is more than just a flash in the pan. Wobble and Levene are as vital as ever and the album would be a killer.
Graham Coxon - A+E
Parlophone
Released: 2nd April 2012
God bless Graham Coxon. Seemingly the one member of Blur who always believed, the one man who couldn't be burned from his indie roots by a sea of glyphosate, it was not so long ago we thought we had lost him. When even the nation's most revered indie kid bows to the prevalent psych-folk heresy as with 2009's The Spinning Top, it is time for national mourning, but here he returns as if he had never been away, revealing himself to be as much of a square peg as ever he was. "I'm feeling pretty much back where I started and it's quite concerning me," he opines in opener 'Advice', but in truth it's the only place he should be. From its opening electric cough, the chaotic retro-punk number splutters and spatters thick globules of guitar catarrh, revealing Coxon in all his awkward, envigorating glory. Yet A+E is not simply a return to his more anarchic moments; this eighth solo album shows progression as well as reversion to type. The post-punk 'City Hall' is driven along by an inexorable bass line and Coxon's entombed, uncommunicative vocals, while the booming and scratching guitars echo early Bauhaus; it's a fabulous song, a surprise, and its tone is reborn in the threatening, whispered 'Knife In The Cast' and the dark, brooding 'The Truth' where Coxon spits, "Slide into the dark, it's taking shape around you. Pretty soon it's all that you will know." Dark days indeed and the mood is scarcely lighter in the rumbling 'Seven Naked Valleys' with its crazed sax and guitars being skinned alive. Another surprise is the presence of synthesisers throughout, though Coxon uses them to great effect, not to drive his songs through but as undercoat on which to daub outrageous bursts of six string colour. This is glorious. 'Running For Your Life', a tale of city confrontation, spins insanely, while 'Bah Singer' charges walls head on and sends them flying. Of course, being Coxon, lighter moments intrude. 'What'll It Take' with its whistling, whizzing synths still won't get us out on the dance floor, while 'Meet And Drink And Pollinate' sounds like Sham 69 covering Kraftwerk. They're fun, but maybe a little out of place, meaning the otherwise genuinely dark A+E doesn't quite become his The Man Who Sold The World moment. Nevertheless, if he maintains this sort of form he could quite possibly become the man who saves the world. This is inventive, intelligent and steeped from beginning to end in a thorough understanding of everything that really matters in music. Bloody hell, if the bloke could sing ....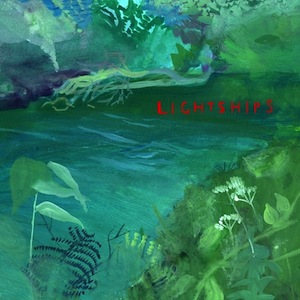 Lightships - Electric Cables
Geographic
Released: 2nd April 2012
Teenage Fanclub were always a pooling of diverse talents, with all of the members of the band contributing songs of generally unerring quality and style. Lightships is the side project of bassist Gerard Love who has been responsible for some of the Fannies' finest moments, including four tracks on the peerless Grand Prix album. Over the past couple of years, on top of his usual band duties, Love has been working with former Fanclub drummer Brendan O'Hare, guitarist Dave McGowan, Belle & Sebastian bassist Bob Kildea and flautist Tom Crossley to put together Electric Cables which is quite simply an album of exquisite pop songs. If Metronomy captured the sound of the summer last year with the gentle electronica of The English Riviera, Love has certainly claimed the prize this time around with a collection of heartfelt, meticulously crafted tunes that never fail to hit home despite rarely getting above walking pace. Electric Cables has a pastoral splendour that manages to sheer away from the whimsical, yet elegantly captures the mood of the season and drenches you in warmth and light. When Teenage Fanclub left the big city behind and headed for the hills for a quiet life with Songs From Northern Britain, Love obviously put down firm roots as from the opening 'Two Lines', immersed in a summery wash with achingly lovely guitar solos, to the closing 'Sunlight To The Dawn', graceful and mellifluous, there such a surety of step and understanding of what lies around the corner, you can allow yourself to be carried away in its confident embrace and simply drink it all in. There's not a bad moment. The insistent 'Muddy Rivers' dances along melodically, 'Sweetness In Her Spark' falls like a Summer shower and 'Silver And Gold', like an early flower, bursts from a whisper into exuberant life. There's little touches of class at every turn: a whizz of keyboards, some melancholic flute, a burst of guitar, and it is clear these are consummate musicians, working in perfect harmony, creating something extraordinary. And a special mention here for O'Hare; some of the drumming is magnificent, lifting the mood though never intruding on it. Lie in the garden on a sunny day sipping a long, iced drink and playing this record; then hope time stops forever.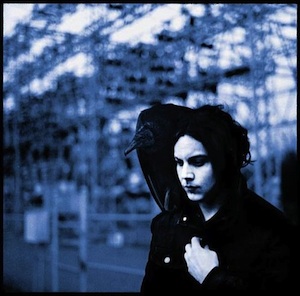 Jack White - Blunderbuss
XL
Released: 23rd April 2012
We like Jack White. Any American who can pose with a cricket bat on the front cover of an album, name another one Icky Thump, and appreciate the importance of Lonnie Donegan in the development of rock music, is one with an inquisitive eye and an open ear. More importanty, we like Jack White because the man is obsessed with music; it flows through the very fibre of his being and spills out of every pore. Jack White makes music as if his life depends on it and fortunately he is pretty good at it; the timbre of his voice is perfect for his contemporary blues explosions and, despite his talent as a musician, it is the voice that carries his songs away and stamps them upon your consciousness in a manner very few seem to achieve these days. This leaves him in the enviable position of decorating his songs how he will and Blunderbuss presents us with a variety of approaches; an album well named as White's shot spits out in a wide spread and rarely fails to bring down its mark. Of course, this is all rooted in the past, but it is more than mere homage to long-gone heroes, for White shows an acute perception of his nation's musical heritage and is therefore able to drag the familiar out of history to help shape something modern and genuinely unique. Throughout Blunderbuss we hear echoes of days gone by, whether tinkling ivories from a Wild West saloon, the soundtrack from a silent movie, twisted chords from the Delta or in-your-face Detroit rock. Chuck in a bit of vaudeville and some punk attitude and you are left with a melting pot of influences that shouldn't work at all, but meld into one logical whole that carries White's stamp all over it. No wonder he felt happy at last to release a record under his own name after killing off the White Stripes and the Raconteurs; this album shows all the hallmarks of a multi-faceted, intriguing character completely aware of the debt he owes his forbears, yet keen to face up to the responsibility of keeping their flame alive. There are plenty of highs, the urgent 'Missing Pieces', the blast of 'Sixteen Saltines', the edgy 'Freedom at 21' or 'Weep Themselves To Sleep' with its fabulous broken guitar solo. And its not just Americana: 'On And On And On' hints at the Beatles and the intro and outro of 'Hip (Eponymous) Poor Boy' leave you waiting for Brian Cant to start warbling about train drivers and postmen as it appears to be lifted intact straight from Camberwick Green. Lyrically much has been hinted at about White's recent separations, both professional and personal, though if a writer's life doesn't shape his work, what on earth does? But White was never much one for pouring out his heart and soul to the public, and rightfully so, and there seems little value in digging for half buried truths in random couplets. Whatever his pain, White finds solace in his music. "I ain't stoppin' the train / I got a pill for the pain", he declares and that's fine by us. It would be fair to say there isn't anyone else like Jack White which in many ways is a shame, but at least makes these releases all a little bit more special. This is great.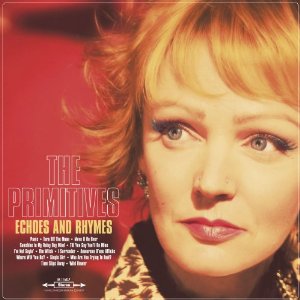 The Primitives - Echoes And Rhymes
Elefant
Released: 30th April 2012
2012 has certainly been a year for bands from the past reuniting to have another stab at glory, and few of these have been more welcomed than The Primitives. First emerging from Coventry in 1986, their early recordings were fantastic, rough and ready pop tunes carried along by a nasty bass, jangling guitars and the almost bored vocals of singer Tracy Tracy. They hit the big time with a slightly more refined sound, 1988's 'Crash' emerging as all-time classic single, with the band appearing on stage as cool as you like, a perfect guitar-bass-drums-girl singer combination. Sadly their star waned all too soon; their third album, 1991's
Galore
, failed to make any impact and by the following year it was all over. Sadly brought back into contact with each other at the funeral of original bassist Steve Dullaghan in 2009, the band felt the time was right to reunite and following some live shows in Coventry and London that year, they began to tour once again and returned to the studio to lay down some new songs.
Echoes And Rhymes
, then, marks their first album in twenty-one years and interestingly consists entirely of cover versions, mainly of 1960s songs originally released by female vocalists. Of course, this always sets the alarm bells ringing. There is seldom anything worse than a band's
Pin-Ups
moment, but pleasingly The Primitives here emerge with an atractive collection of obscure songs many will never have heard before. The album opens with a series of marvellous copies with 'Turn Off The Moon', a cover of Sue Lyon's 1962 b-side, and 'Move It On Over', an obscure late sixties soul single by Le Grand Mellon, capturing perfectly that classic sixties' sound. Lyon had been the star of Stanley Kubrick's controversial film
Lolita
with her single entitled 'Lolita Ya Ya' little more than a cash-in release, but her voice is terrific and The Primitives capture the spirit nicely, though with more guitars and fewer strings. The latter cover is much more faithful to the original, but before you get the feeling this is merely an album of sixties copies, we are presented with a slightly psychedelic take on Polly Niles' 1970 single 'Sunshine In My Rainy Day Mind' and a marvellously heavy and claustrophobic version of Jackie De Shannon's 1965 number 'Till You Say You'll Be Mine'. Of course, it doesn't all work so well. 'I Surrender', a 1969 Northen Soul single by Bonnie St. Claire, loses its clean, uplifting spirit in The Prims' heavy handling, and it takes Paul Court to handle the deep vocals of Nico's 1965 single 'I'm Not Saying', but these are minor gripes. This, on the whole, is a job done well with much to enjoy and it will be interesting to see where the band goes from here.
Top photo Gerard Love, www.dominorecordco.com
February 2012 Reviews
Return of the Old School Reviews
May 2012 Reviews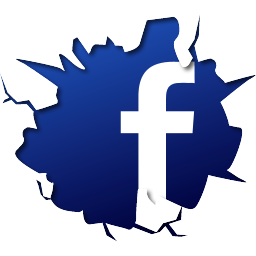 Please 'like' Isolation on Facebook.