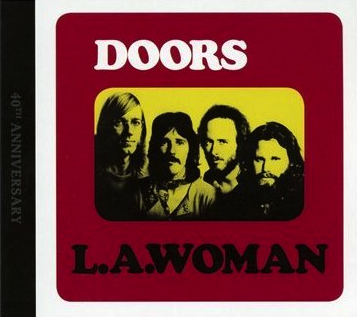 The Doors
LA Woman
Rhino
40th Anniversary Edition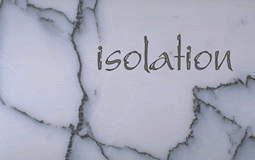 For man has closed himself up.*
The enduring appeal of Jim Morrison and The Doors
It is easy to see Jim Morrison and The Doors have an enduring appeal. Forty years since their last release, the racks in any record shop are crammed with their albums, with over a million a year still being snapped up, and over eighty million sold altogether. It's probably more to the point to say that Jim has endured for, despite being the least talented musician of the four, he was the most charismatic. Jim Morrison was different: he was a hypnotist, a magician, a poet; he was a shaman and in true rock n roll tradition he was wildly self destructive. It was always alluded to back then that no Jim meant no Doors, and following his death the band didn't last long without him. He was never replaced.
When I was a child I was given the NME Book Of Rock one Christmas. It was a fairly weighty tome which was alphabetically sorted and I read it from cover to cover several times. I was always intrigued when I got to D for Doors, for what caught my eye was the unusual album cover for the band's second album Strange Days which was the one illustration accompanying a fascinating article. Over time I read and re-read this small biography and I began to wonder about this group and their self destructive front man. Jim had been dead for years when I finally got hold of my first Doors album, which also happened to be the first one they released, The Doors (1967). By this time I had read various articles from magazines and books about the band and had come to identify with the lead singer.
This was because by this stage in my own funny little existence my unconventionality was growing. I hated all forms of authority, was hearing songs and rhythms in my head, constantly chronicling my own ludicrous philosophies on the nature of true existence, writing a heap of poetry, loved the existentialists, and was obsessed with death. I wore v-neck jumpers with no shirt underneath (cool, rebellious and very important) and I drank. And boy, could I drink. I didn't attach to Jim and The Doors because they were cool and I therefore followed. No, I had discovered a deceased band with a deceased lead singer who appeared in his time to have be interested in all the things I was currently interested in. The problem was, Jim was miles better at all these things than I was. He was a better singer, he was a better lyricist, a better poet, better looking in his prime than I could ever hope to be, better at expressing his resentment of authority and better at drinking. Worst of all, he looked better in v-neck jumpers than I did. My own brain would explode down the line, and while I was happily working my way towards this Jim and his mates would be coming along for the ride.
The band's first two albums, both released in 1967, were their best. The darkness, madness and expression of sexuality in both albums was appealing, but the surreal, carnival-like feel of Strange Days carried it above its predecessor. Their third album, Waiting For The Sun was a departure in tone, possibly because its producer would not allow Morrison's 'Celebration Of The Lizard' to take up a whole side. Instead it was filled with interesting songs from Jim's notebooks but the feel was more poppy and by this time Jim was starting to get bored. The critics panned it but it became their biggest seller and gave them their first No.1 on the album charts. 'Hello, I Love You' hit the top spot in the singles charts and became their second No.1 following on from 'Light My Fire' which was, amazingly, the first song guitarist Robby Krieger ever wrote. Their fourth album, The Soft Parade was poor and by this time Jim was turning up drunk and high for recording sessions. Poppy, unoriginal, and with accompanying violins, trumpets and trombones, The Soft Parade took eleven months to make and caused the band major stresses. They saw the way Jim was going but had no idea how to help. Drummer John Densmore quit during the making of this album but was eventually persuaded return. Their worst album by a mile, The Soft Parade nevertheless went gold, their fourth gold album in a row. Morrison Hotel was album number five, and while this was a good rock album which was well received, Ray Manzarek had to scour Jim's notebooks to come up with ideas in his absence. The Doors now lacked spontaneity and had run out of songs and ideas. The band of 1967 was no longer visible by early 1970. With the release of the obligatory live album, The Doors by 1970 had only one record to release to fulfil their contractual obligations to Elektra Records. Jim himself wasn't looking too good ...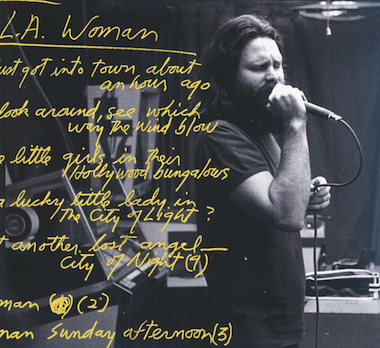 ... but it wasn't always so. In the summer of 1965 Jim was in Venice Beach in California living on somebody's rooftop, looking good, existing on canned beans and LSD and writing songs that he was hearing in his head. Legend has it he met fellow UCLA student Manzarek one summer's day on the beach and sang 'Moonlight Drive' to him. Hugely impressed, the keyboard player suggested they form a band and make a million dollars. Drummer Densmore was soon recruited and he brought his meditation buddy Robby Krieger along for an audition. And so a band was formed.
Jim, who by the age of 16 was obsessed with Elvis Presley and reading Nietzsche, Rimbaud and Blake, had long had a name for a group in mind. From the writings of William Blake comes the phrase, "If the doors of perception were cleansed, everything would appear to man as it is: infinite." The Doors were born, supposedly to break through the doors of perception into true reality by a slow and prolonged derangement of the senses; well, Jim's senses anyway. There is little doubt Jim believed in this concept throughout the fifty-four months The Doors were together, and for far longer than the other members of the band. In a recent biography the author suggested that by the end of his life he had come to understand he had destroyed himself through a mistaken belief in a couple of lines of nonsensical philosophy and this is certainly possible, and even likely.
When international fame came in 1967, Jim loved the spotlight and was addicted to fame for a short while. He got most of the attention and knew how to play to the crowd; the rest of the band didn't seem to mind. It wasn't long, however, before Jim realised the fans were not really interested in his poetry or his words, but only in the way he looked. But he played the game of the erudite rock star with something important to say and often spoke very slowly and languidly in interviews, enhancing his mystery, his myth. Describing the music in one interview he said, "The mood I get from most of it is kind of a heavy sort of gloomy feeling, like of someone not quite at home, not quite relaxed, aware of a lot of things but not quite sure of anything." He had become a rock 'n' roll poet, dangerous, highly intelligent and dark. Nobody had seen his like before. The Doors were not representing love and peace in that 1967 summer of love, they were darkness, madness, mystery and dread. And they fitted the political times perfectly. America was in turmoil: assassinations, the growing Civil Rights movement and the Vietnam War all rocked the very fabric of life and society. The Youth Movement began; so different now from their parents, they took to the streets and made themselves heard. Old ideals were crumbling and the appearance of a man like Jim Morrison blew away yesterdays and pointed to a different kind of a future. "The music can't help but reflect things that are happening around us," Jim added.
Jim drank. And then he drank some more. The kick of rock stardom really didn't last very long and before long he was drunk or high during recording sessions. Gigs became more of a spectacle for fans who had become curious as to what exactly the lead singer would do next. Would he go crazy, would he be arrested, what would happen? And of course he was arrested onstage, but the worst incident occurred in Miami in 1969. Arrested after the very short and chaotic performance, Morrison would later be convicted of indecent exposure but was free on bail awaiting an appeal at the time of his death.
Alcohol took a huge personal toll on all of those around Morrison and the band came to dread the drunken alter-ego they referred to as 'Jimbo'. They saw him struggle but there was nothing they could do. He quit drinking at one point but 'Jimbo' was back within a week. Drinking distanced him from his bandmates, placing a wedge between him and them. He was persuaded to see a psychiatrist but he turned up just the once. By 1970 he had added cocaine to the list of his nasty little habits and his appearance had changed alarmingly. With a full beard, greying and now overweight, Morrison had transformed from the Lizard King into the Old Man of the Mountain in just two years. And the band, with just one album needed to fulfil their contractual obligations, were bored and furious with their unpredictable frontman. They arrived at the studio to begin recording LA Woman but they couldn't get it together. Their perfectionist producer, Paul Rothschild, accused them of trying to record 'cocktail jazz' and he quit, telling them the only way for them to survive was to make the album themselves. Bruce Botnik took over and told the band to just play, experiment and have fun. They did, Jim came to the ball, and something started to gel very quickly. Suddenly they were old friends again just having fun. LA Woman was recorded in just over a week; it was almost as though they were starting out again. The album was a classic, one of the greatest rock and blues album ever put together. It makes full use of Morrison's now gravelly, booze-soaked voice, and although no longer The Doors of the first two albums, this was a revitalised band with a new direction, inspiration and motivation. The album contains a list of classic songs but it is the lengthy duo of 'Riders On The Storm' and 'LA Woman' that really caught the imagination. It was John's idea to slow down the beat in the middle of 'LA Woman' and subsequently allow Jim to repeat a phrase that meant something to him: 'Mr Mojo Risin'. He repeats this anagram of 'Jim Morrison' many times and had told friends that he would vanish to escape the clutches of stardom and would contact them in secret later using this new name.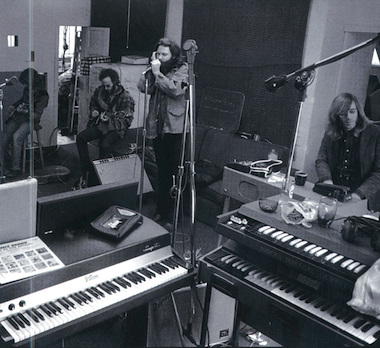 And so The Doors were back. But they were also finished though nobody knew this at the time. Jim was in a black mood at the time of his 27th birthday in December 1970 but was buoyed after hiring a studio and recording his poetry. Jim was always more a poet at heart than a rock star and he was aware of this. He created poetry quite profound in its effect upon the reader by using vividly evocative words and images. Apart from his social and political perspective, his verse also speaks of an understanding of the world of literature. Surreal at times and highly symbolic, the words and images he uses are sometimes quite startling. Long after his death, the three remaining Doors came across the tapes Jim had made that day and went to work putting them to music. The subsequent album An American Prayer was another big seller and Jim would probably have been as proud of his poetry album as he was of any of the music made by The Doors.
Having recorded his poetry and in a vastly improved mood, he agreed to tour again. The first show was a great success but during the second, Morrison just sat on the stage and refused to sing. Ray Manzarek would later say that at that moment he saw all the psychic energy leave Jim's body. Total rubbish, of course, it would probably be truer to say that Morrison was finally yet another living proof of the old adage that drink eventually takes the man.
Jim left with girlfriend Pam for Paris in April 1971. He was keen for some anonymity and wished to concentrate on his poetry and maybe quit drinking. Nobody knew when or if he would be back or if The Doors were still together or not. When he later heard from Paris just how well LA Woman was selling he told Robby Krieger, "If they like that, just wait until they hear what I have planned for the next one." But it wasn't to be, and after a night of heavy drinking, Jim was found dead in his bath in July 1971. He was 27.
Jim had developed a cough during the making of LA Woman and he was bringing up bits of blood. This continued in Paris where amongst other things he suffered from asthma, his breathing was bad. The cough got worse and he went to see a doctor who urged him to quit drinking. You have to wonder about the meaning of this doctor's appointment. Surely it was a sign he really was trying to stay alive? He was no longer interested in breaking on through, of being the trail blazing comet that appears for a little time and then burns away. No, he wanted to stay alive which means in effect he had turned his back on the words from Blake that had inspired him for so long and were an endorsement to self destruct. Maybe these kind of things lose their value when you are coughing up blood and struggling for breath, yet can still appreciate a beautiful dawn and the sun lighting on the sea.
The popularity of Morrison endures because he perfectly suited the times. He was a rebel with a cause, a cause that nobody had ever articulated through the medium of rock 'n' roll before. He was the sexiest man on the planet for a couple of years, always a pertinent selling point, and his picture still appears on teenage girls' bedroom walls. He endures because he was a good rock singer, and a rock singer with something different to say. Rock has forever held youth in its vice-like grip and Jim was youth and beauty offering a safe rebellion. Jim would be arrested and plant his path on burnout road while youth could sit at home and marvel at the wonder of it all. And an early death brings a romance that wipes away all faults, all blemishes.
But never forget that The Doors made music that spans the decades; it hasn't aged, it still resonates. And you can be sure, that as a million albums ching through the cash tills each year that Jim is by far the biggest figure of interest and curiosity, particularly to any new listener. Who is not intrigued by the strange metamorphosis of this wild personality? How could anybody change so quickly in appearance? In 1968 he was the best looking man on the planet but by 1970, well, he wasn't the best looking anything. Friends at the time remarked they could not believe how anybody could have changed so quickly. But this change begs the question that is part of his legend: what went on in the dark recesses of his mind?
Morrison endures because on top of these things, he was a great poet, and that he was a poet adds to his standing as a rock frontman. He could do it all. He was an articulate angel caught between heaven and hell. To those with this mindset, it is an affront to say he was just another rock star who crashed and burned. In 2011 Jim was voted by Rolling Stone readers as the fifth greatest singer of all time. On voice alone that would be incredible, but there are so many facets to Morrison that raise his standing.
Words by Gregg Hammond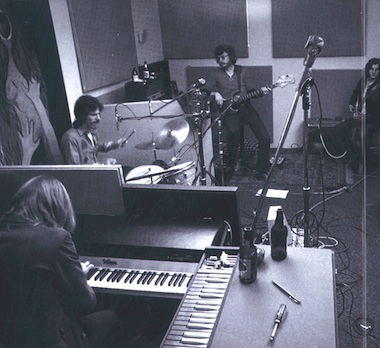 The 40th Anniversary edition of LA Woman has been released in a double disc package in a triple-gatefold sleeve with a 12-page booklet containing an interesting, if brief, synopsis on the album by Rolling Stone's David Fricke. It has to be said the packaging is a little flimsy; we have yet to see a copy that hasn't picked up some sort of damage from its manufacture and with so much care being taken over its content, this could have been a much better looking product. The sound on the remaster, however, is terrific and the previously unissued alternate versions are fascinating, though the previously unheard 'She Smells So Nice' is no more than interesting filler.
As for the music, Krieger's guitar screams and sings with stunning clarity and understanding, the lightness of Manzarek's touch is bewildering and bewitching, Densmore's power and subtlety is unsurpassed, and the addition of bass player Jerry Scheff is a huge step forward. As for Morrison, his throatier growl is perfect for this retreat to roots. The Doors always has a fondness for the blues, Krieger once commenting "you can do Kurt Weill and Willie Dixon", but from Morrison's opening grunt, you know this album is going to be primeval and only occasionally does the band's pop sensibility break through. Krieger's 'Love Her Madly' is a pop classic, reminscent of the band's first two albums, while 'Riders on the Storm' is simply beautiful; Manzarek is immense and the sheer grace of the music is complemented by Morrison's smoothest vocal hiding the blackest of lyrics. Other than that, this is as raw as it gets, with one classic number following another. 'Been Down So Long' is pure blues, which is then trumped by the stunning 'Cars Hiss By My Window' where Morrison's imitation of a blues guitar solo has to be heard to be believed. 'Hyacinth House' gushes melancholy, while the upbeat 'The Changeling' and 'LA Woman' simply lift your soul. And everywhere there are touches that show the band to be a class apart. Densmore's slowing of 'LA Woman' leading to Morrison's unveiling of "Mr Mojo Risin' " has the hairs on the back of your neck reaching for the sky. And in the brilliant 'The WASP (Texas Radio and the Big Beat)' when Morrison declares, "'I'll tell you this, no eternal reward will forgive us now for wasting the dawn", you believe him implicitly and take up the cry before you even realise you don't have a clue what he is going on about. It's the sincerity, the intonation ... the magic. And that's the secret of all great bands: their music connects with your soul and moves you in ways you never really understand. LA Woman has the mojo. Not all Doors records do. But when they are great, they really are great.
Words by Adam Hammond
*William Blake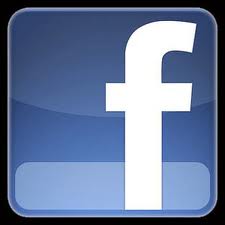 Please 'like' Isolation on Facebook.