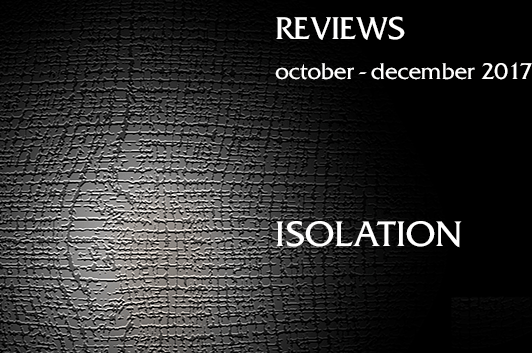 Oh Boland - Spilt Milk
Volar
Released: 7th October 2017
Not a new release this one, but a new pressing for you to snap up if you missed out on the original which came out exactly one year earlier. Redone by Stateside Volar Records in a run of three hundred yellow vinyl copies available from
Bandcamp
, now's your chance to get hold of one of the best garage releases of the past few years.
Spilt Milk
is the debut LP from Galway-based Oh Boland, following on from a couple of early EPs and a split album with Me And My Dog released by Dublin's Popical Island collective. There's not much innovative and new on offer here, but the whole is such a gloriously messy welter of guitars that it is positively life-affirming. The songs are inspired by singer-guitarist Niall Murphy's stint as a barman in Tuam where his customers were "agrarian tragedies, gambling addicts and mislaid bachelors" and they blend a host of influences with a punk rock disgust at the boredom of existence. There's a hint of The Pastels in the apparently ramshackle approach to the songs, but Oh Boland are plugged into the mains while standing in a bucket of water. They make a mess of noise, their record one of blurred definitions occasionally sliced apart by glorious guitar bursts that take you by surprise and bring a huge smile to your face. That, and the girl group backing harmonies that are dragged out of the mud and flung in your face with casual indifference. Hell, this must be one of the best albums of guitar solos for a very long time, from the jagged wail that graces opener 'Jane Russell', through the spiralling call that wraps around 'Caller So Cold' and the brilliantly unhinged wreckage in two parts of the shattered 'Brainkill', to the chatty squeal in 'Oh The Flatlands'. It's all fine stuff and there's plenty more on offer: there's even an organ solo on the rather good 'Doctoring'. Treat yourself to this one. It will make a fine present for a raucous Christmas.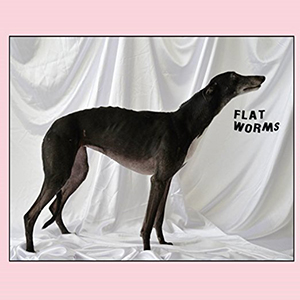 Flat Worms - Flat Worms
Castle Face
Released: 13th October 2017
Having put out a bloody good single last year in the scorching 'Red Hot Sand', this was a highly anticipated release, and to be fair any lovers of that track are not going to be overly disappointed with this collection. For Flat Worms, is more of the same in ten tracks over thirty-two minutes, pretty much half an hour of relentless pounding drums, scorching guitars and some vocal chanting vaguely in the manner of Preoccupations. It's a noisy bugger and no mistake and if you are looking for something gentle to ease your head into a new day then stay well clear. With all three members of the LA-based band having featured in well known psych acts, the refreshing aspect of Flat Worms is that it has no time to waste on sonic doodling: this record is out and out rock and roll with punk manners and a refreshing conciseness. Often relentless, there is little room for drummer Justin Sullivan to do much more than push the songs along, though in the better moments bassist Tim Hellman adds welcome decoration, particularly on the terrific '11816' where guitarist-vocalist Will Ivy even lapses into singing. Of course, it's the guitars that really make this record special as they are tortured to within an inch of their lives and howl appropriate protestations. And this is all the more effective on the second side of the album where the pace is abated a little and the songs have more room to breath. The excellent 'Followers' takes classic punk riffs on a journey into space, 'Faultline' both dances and collapses in feedback fits, and 'Question' stabs you in the eye and spits in your wound before the album waves goodnight with the aforementioned 'Red Hot Sand', the only track here longer than four minutes (six are less than three). It's a mess of guitars for nearly two minutes before the vocal comes in and if it had gone on like that for a month there would be few complaints. As it stands, it ends this collection in style and as the album is only half an hour long, it goes on again. And again. Rollicking. And we love greyhounds.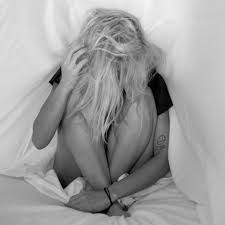 Bully - Losing
Sub Pop
Released: 20th October 2017
Three years ago, there was enough about Bully to attract major label attention in the USA, their melodic grunge rock tempting Columbia to invest in their debut album, Feels Like. Twenty-nine months down the line and the Nashville-based four-piece have released their second offering on Sub Pop, a label many will consider to be far more fitting to the band's outlook and less likely to burden their charges with over-expectation. Losing is certainly a closer fit to the new label's traditional sound than its predecessor which was slicker and at times poppily dynamic. It had a light edge that could have carried the band far commercially, but it is trashed here as Losing is dirtier and its sound less defined. Guitars grate and thrash, slow and accelerate, and backgrounds blur in remarkably familiar ways, but the songs are never dull or so rooted in the past that they lose all contemporary appeal. This may have something to do with singer and guitarist Alicia Bognanno's vocals which are emotionally charged and rise and fall as moods break. There's a battle between the vocals and the guitars as to which will carry the weight of the song, and this creates some nice tension, though the vocals usually win through. Again, the record diiffers from Feels Like in the lyrics, the first album showing Bognanno with her head all over the place and confusion reigning, whilst Losing is far more focused on others. There is plenty of first person narrative still, but thoughts are directed at secondary people and the emotions that evokes. There is more concern with others than identity; surely a sign of emotional growth. "You explained it to me then but/A few years later I felt what you mean." It's an improvement and there is the occasional solution: "I feel the same/Masturbate/I feel the same." The change in direction is obviously an intentional one as the production and engineering are both carried out by Bognanno, who fittingly learned her trade at one of Steve Albini's studios, so this is new Bully, and a record that is well worth investigating. There's a limited indies-only green vinyl if you are quick.
Trampolene - Swansea To Hornsey
Mi7
Released: 24th October 2017
"It's taken me a whole lifetime to write this album, so maybe you can spare me fifty-one minutes of yours to give it a listen. That's not even an hour. It's quicker than an enema, and more fun." So states Jack Jones, singer and guitarist with Swansea three-piece Trampolene who have finally got round to releasing their debut album after first hitting our radar over four years ago. We have followed their progress with interest since first catching them live in 2014 where their attitude, style and a handful of mean tunes considerably impressed. Swansea To Hornsey was recorded at Ray Davies's Konk Studios (in Muswell Hill, Hornsey) and contains songs we have grown to know well over the past few years from the band's occasional seven-inch, and more common download, releases, as well as three spoken word poems. Musically, they herald from same streets as the early Manics, showing a understanding of rock and roll mythology, a dislike of conformity and playing by the rules. Trampolene are more refined, though. Their lyrics drip intelligence and their guitars cut, but their songs are never abandoned free-for-alls; they play with restraint and never put a note out of place. And this fifty-one minutes of music is nicely recorded, thanks to a huge production by Jones and engineer Josh Green. The words are important, so the listener can hear every word; the guitars are like razors and cut deep, while the rhythm section of Wayne Thomas (bass) and Rob Steele (drums) throb and crash without blocking any arteries. Lyrically every song resonates from the album's first sung words, "There's nothing I want to listen to/On every playlist that I'm flicking through" to dangerous despair, "A future like a bricked up window/Is hard to break through/Forget what I closed my eyes for/Dreams so rich, life so poor". The spoken word poems are class. Live set opener 'Artwork Of Youth' mirrors everybody's life experience, 'Poundland' is painfully cutting, while 'Ketamine' is both hilarious and bloody scary. They are spread evenly through an album that swings backwards and forwards in pace, and is remarkably finely balanced. 'You Do Nothing For Me' is gloriously brash and the real star of this set, so dangerous and catchy it should carry a health warning. Don't let this one pass you by and spare the man your time. It will be one of the best hours you spend this year.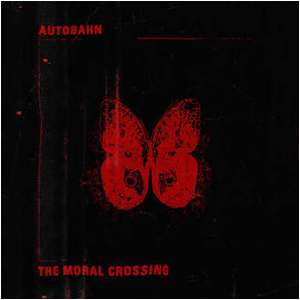 Autobahn - The Moral Crossing
Tough Love
Released: 3rd November 2017
Two years on from the release of their highly-rated debut album, Dissemble, Autobahn return with follow-up, The Moral Crossing, surprisingly a self-produced affair recorded in the studio the inexperienced band managed to piece together with their own hands. It gave the Leeds five-piece the space to mould exactly the album they wanted, free from the pressures of time and the influence of peers and what has emerged is a delightfully dark collection that could have been scooped from the bowels of the decaying corpse of the 1980s' post industrial north. Despite the band's name, and the rigid synth stomp of promoted-track 'Future', there is little here reminscent of any krautrock influence, but plenty borrowed from their town's heritage as the essential heartland of goth, as embodied by the once-magnificent Sisters Of Mercy. Throw in some post-punk metallic touches from across the Pennines and you reveal the heart of Autobahn. This band drinks in everything that is good and spits out a spectacular amalgam of lost voices, crunching guitars, scattered rhythms and unremitting gloom. There's not a thing here to frown at, no pretence or bowing to commerciality. Tracks are titled 'Obituary', 'Torment', 'Execution', 'Fallen' which gives a good hint at how this record sounds; there is no relief here, just darkness laid upon darkness and it is utterly compelling, occasionally brilliant, and at times even uplifting. At its heart lies the pain of romanticism. "Try cutting free to choose. It's cutting my heart into pieces that you wanted," Craig Johnson sings on the terrific 'Fallen' and though no light breaks through the dense atmosphere of this record, it always hints that there may be light. Somewhere. For post-punk excellence, there will be little this year to touch the magnificent 'Low/High' which is epic in its scope and such quality only underlines how much this band have to offer in the future. The Moral Crossing (great title, great cover) is available on some ludicrously limited vinyl copies (including a release of only one hundred grey copies for Leeds) so dive in while you can, though you can also snap it up on CD.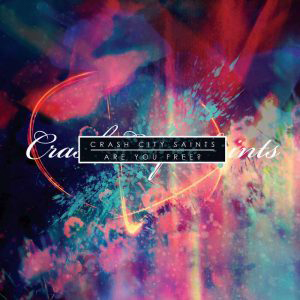 Crash City Saints - Are You Free?
Saint Marie
Released: 3rd November 2017
An interesting one, this, brought to us by Saint Marie Records, the home of all things warm and fuzzy. Crash City Saints hail from Kalamazoo, not much heard of in musical circles since Glenn Miller rattled on about his real pipperoo, and though the Michigan band may not be a big band in the biblical sense, they have certainly produced a big record which is more than worth an investment of your time and energy. At heart this is a gentle pop record, bordering on the cute, with mildly whispered vocals, but the songs are overlayed with such a vibrant wash of musical pyrotechnics that the collection is transformed into something bordering on the magical. Or at least poetical. Crash City Saints describe their sound as a "sandblaster spraying sugar", though their technique shows a finer touch; at times their playing is so delicate and measured it can't fail to move. Closer 'Harbor Lights' is exquisite. At other times they really do attack your ears with washes of noise, fuzz and haze, and it's bloody great. 'Spirit Photography' is a gently psychedelic dream as effects pedals wait in line, 'Act 2' warps delightfully with more than a hint of MBV in its DNA, 'Annabella' thrums blissfully, and the list of treasures is pretty much endless. Every play opens a new door; the only downsides appear to be a song about school and the strange moment when mainman Joshua Garman actually becomes Syd Barrett. Shake your head and it's gone, but the memory lingers. This is the first offering from the band, now a sextet with four guitarists (you can never have too many), since their 2010 debut, Glow In The Dark Music, which was largely produced by Garman. Whilst this new effort is well worth the wait, a more prolific output must surely be on the cards given the strength of this release. There's a limited double album in green vinyl if you can get hold of a copy, though it may cost you thousands in postage from the States – only black ones appear to hand over here so no doubt some people will give it a miss, which is a shame. And it's so beautifully dressed...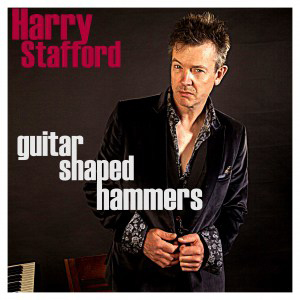 Harry Stafford - Guitar Shaped Hammers
Black Lagoon
Released: 1st December 2017
Just over two years on from the last Inca Babies' album, The Stereo Plan, the band's main man Harry Stafford has taken some time out from band duties to put together his first solo album, Guitar Shaped Hammers, a title inspired by the piano keys he found himself confronted with – "In a world of guitars, I decided to leave six strings behind and to attempt to play my punk blues on a piano. It wasn't that easy. I am a bar room piano surrounded by guitar shaped hammers." Of course being Harry Stafford, this is not a simple collection of piano-based blues numbers: there is the usual lyrical dexterity that makes the Inca Babies so intriguing, plenty of swampy basslines and wavering guitars, and some brilliantly tangental trumpet playing by Kevin Davy that has all the hallmarks of Miles Davis about it. As such the piano takes more of a back seat; Stafford is no ragtime tinkler, his sound more rooted in Creole blues, slow-paced, moody and viscous, an approach not dissimilar to that of Nick Cave's more measured moments. In the more naked songs, such as 'Walking Down In The Shadow', Stafford never strays from the subjects that have marked his music since the early 1980s – grubby tales of melodrama, murder and hopelessness rooted "amongst the dogs and the dust and the bones". This wouldn't be Stafford if the storytelling was anything less than bleak, but it is poetically bleak, sharp and impressive; this man is surely one of the great lyrical jugglers of the age. Where the songs are more decorated, they could have fallen off any recent Inca Babies album, yet they are dressed so prettily and subtly you need a few plays to pick up all the nuances. What is ultimately revealed is a mixture of telling contributions from talented musicians who embrace Stafford's sense of drama, musical schizophrenia and lightness of touch, as well as tweaks added in the studio, including tape loops, space echo, dub and the occasional reverb storm. It's a very fine thing, well worth investigation, with a different track listing on the vinyl and CD versions, so take your pick. Or, better, buy them both.