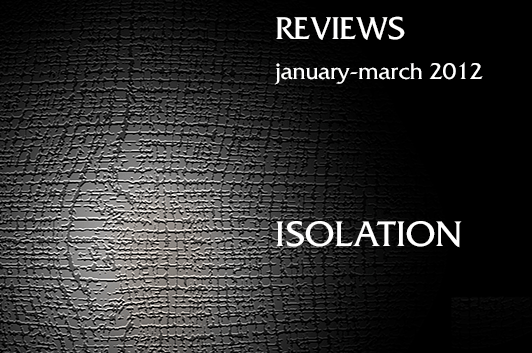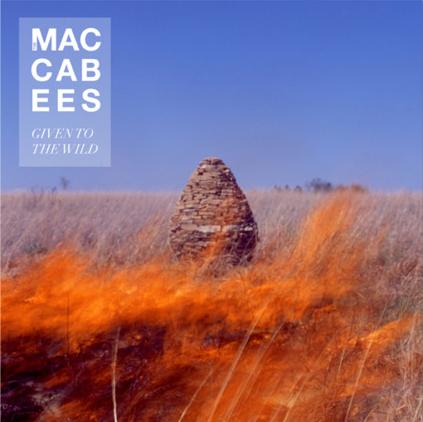 The Maccabees - Given To The Wild
Fiction
Released: 9th January 2012
According to some sections of the media this is undoubtedly the album of the year which just about sums up how healthy they believe the music scene to be when they are prepared to give away the prize in the second week of January. Let's face it, if there is really nobody else capable of challenging for that title then we all might as well go home and grow beans. Other critics are less convinced, regarding this is as the last throw of the dice for a 'lightweight' and 'mid-ranking indie outfit' who bend with every change in popular taste in order to find commercial acceptability. As Sussex boys, it would be brilliant to discover the Maccabees had truly struck gold, and they have certainly delivered a beautifully-crafted, thoughtful record, though whether it asks enough questions of the listener is the moot point. At its best, it is quite stunning: 'Forever I've Known' is gently uplifting and blends seamlessly into the softly probing 'Heave', but at its worst it can come across as too heavily airbrushed, and little more than easy listening. Intricate and unconscionably delicate, it certainly has the commercial appeal to be huge across all age groups, its all-embracing maturity perhaps its commercial strength and critical weakness. With the nicely downbeat 'Pelican' released as a single late last year, the livelier 'Went Away' is an obvious choice for a follow-up which could sweep everything from its path, though the emotive 'Go' would be a braver choice, an alternative epic which has enough shade to make it grimly touching. The driven 'Unknown' and spiralling 'Slowly One' lead the album towards a positive conclusion and the final track 'Grew Up At Midnight' builds slowly to a tumbling climax that almost rouses you from your slumbers. Arrggghhh. Yes, yes, it's good, but it's also bloody annoying. Half the time the record ends and if there's been the slightest distraction you can't remember if you've played it or not. It lacks a bit of fire, and blood and guts, but it's fantastically played, intelligent, melodic and lyrically very strong. I like it. Sometimes I think I love it, and sometimes I think I hate it, so give it a spin and see if it registers in your life, it has to be worth the effort. Record of the year? I bloody hope not.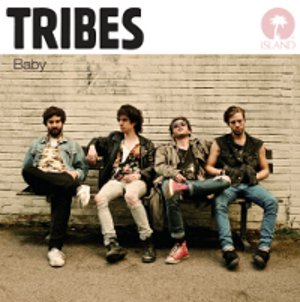 Tribes - Baby
Island
Released: 16th January 2012
Blimey, is it that late already? I hadn't thought enough time had passed for a grunge revival, but here come four tramps out of Camden town managing to capture the spirit of an otherwise lost generation, sounding every bit like a British Flickerstick, with impossibly pretty melodies picking their way through grubbily crashing guitars and just about making it home. It's all pretty familiar as well; Tribes certainly wear their influences on their sleeves, but, hey, this is a first album and that's allowed. And if you have to tip a hat to the bands that inspired you, there are far worse they could have picked. Like the first Oasis album you wonder at the familiarity of it all, but have to admire how well it is done. There are tender moments here; genuinely reflective pieces such as 'Corner Of An English Field' that reveal a strong underlying intelligence, and there are moments of real promise when the band finds its own muse and these hit home all the harder. 'Himalaya' is an appropriately towering epic driven along by pounding rhythms and absolutely scalding guitars and offers a hint of future delights seldom found these days. OK, some tracks are alarmingly generic but when the band embarks upon the impossibly celebratory death-march of 'Alone Or With Friends' you know there's going to be plenty more to come from these boys, an appetite-whetter of the first order. Ebullient despite its more reflective moments, effortlessly commercial and backed by the might of Island Records, this album could be big news. Hopefully the band will have time to find its own way, dip a toe or two in blacker waters and emerge with a second album of their very own before they get overtaken by the hype. If so, it could be something to treasure.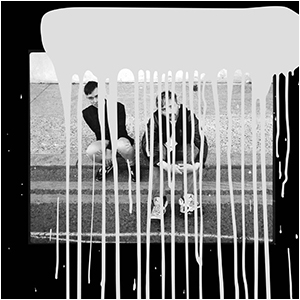 The Big Pink - Future This
4AD
Released: 16th January 2012
From a hopeful first album to an overdue second. The Big Pink's debut album, 2009's A Brief History Of Love, was a pleasingly dark affair, though apparently a little too sombre for the London duo who were looking to adopt more of a pop sensibility for this second release, inspired by Kanye West's My Beautiful Dark Twisted Fantasy, an album Robie Furze described as an 'indie rock hip-hop record'. Drafting in Adele and Florence & The Machine producer Paul Epworth to help them achieve their goal, Future This is immediately more upbeat, opening with the joyous 'Stay Gold' which proclaims, 'A time to laugh, a time to cry, and beat the darkness into light', before zig-zagging along like a happier, noisier OMD. Good stuff. 'Hit The Ground (Superman)' carries on in a similar positive vein before 'Give It Up' steals the show, the closest thing here to straightforward pop song and one you feel even West may have been happy with, its gently looping beat carrying it along absorbingly as it delivers on all fronts. It's not all highlights. 'The Palace' is a bit of a plodder and occasionally the incessant dum, dum, dum beats begin to grate and the limited vocal range makes too many songs sound the same. Where it succeeds best is when the music swerves off course and loses itself in indie mayhem. '1313' is glorious, ending in worlds colliding, and a few more of the guitars that decorate 'Lose Your Mind' would be no bad thing. Bands should look to progress and with this huge step sideways The Big Pink show they are not content to rest on their laurels. Future This is an impressive piece of indie electronica, and where the band will tread next will be well worth finding out.
Howler - America Give Up
Rough Trade
Released: 16th January 2012
Another debut, this time from across the water, with the band hailing from Minneapolis, apparently America's third-most literate city. There's nothing particularly erudite about Howler's approach to their music, however; they were hailed as the NME's third best new band of 2011 with the paper praising them for being different only in making 'commonplace components fly with a brilliant nonchalance.' So don't expect anything innovative here, but you can wallow in a mess of guitars, explosive songs mostly under three minutes with plenty of nice hooks, and bags of attitude. The good thing is you get the impression the band wasn't really trying that hard, quite an achievement. It's not difficult to unearth the influences here; Howler embrace the more primitive approach to rock 'n' roll and glimpses of the Ramones and the Cramps emerge from time to time, with the bare garage sounds of the Strokes a constant presence. These are early days and Howler will no doubt find their own voice in the years to come and leave invidious comparisons behind, but you can't help but smile at 'Back To The Grave', nicked piecemeal from the Mary Chain's 'A Taste Of Cindy', which leads into the Strokes-by-numbers 'This One's Different' and 'America'. This is youthful homage rather than cynical plagiarism and is all the more endearing for that. If it had been released at the turn of the century America Give Up would have stolen the limelight; as it is in 2012 it is a pleasant reminder of what boys with guitars can do if they have been brought up properly. Not essential, but on the way.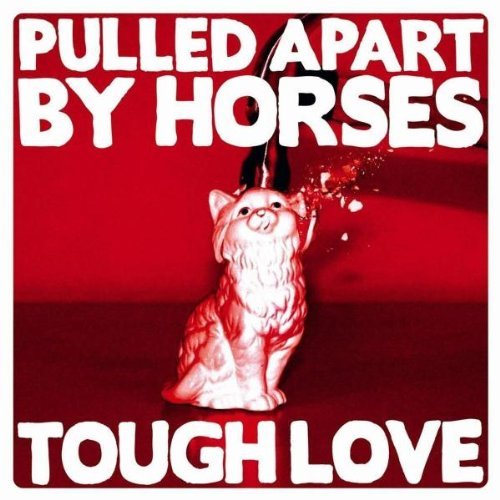 Pulled Apart By Horses - Tough Love
Transgressive
Released: 23rd January 2012
At the opposite end of the spectrum from The Maccabees, if pleasant doesn't do it for you then you may feel more at home with ear-exploding Leeds ruffians Pulled Apart By Horses. The band's eponymous 2010 debut album was little more than a bewildering blast of hellish confusion and is now succeeded by Tough Love which is barely tamer, but certainly more focused, leaving behind the patchwork, cluster bomb construction of its predecessor in favour of a more coherent, megaton punch. This may well owe much to the calming influence of former Throwing Muses and Pixies producer Gil Norton, but the band must also take credit for reaping the rewards of ceaseless touring which has helped hone their approach. Indeed there are hints of the Pixies here, but only at their most extreme and only if they were simultaneously being bludgeoned to death with shards of broken guitars. In truth, this album is unrelenting and unbending. Coming in at just over half an hour and a thousand miles per hour, you'll either lose your senses in its angry embrace or end up with an almighty headache. But it's more than just noise; there are almost traceable melodies buried amongst the carnage. Hell, there are even harmonies and a teasing construction to some of the songs where the onslaught is suddenly lifted and some sunshine breaks through. 'Wildfire, Smoke and Doom' storms along with the usual menace until Deep Purple suddenly emerge for a brief interlude, while the lead single V.E.N.O.M., otherwise as straightforward a hardcore number as you could wish to hear, sees Black Sabbath make a guest appearance at the end. 'Epic Myth' is almost a slow number, 'Give Me A Reason' is pure metal with a recognisable guitar solo, but 'Degeneration Game' steals the show with its furious, see-sawing vocal assault. In fact the album gets better as it goes along with the final track 'Everything Dipped In Gold' employing some nicely droning and cutting guitars over a remarkable four minutes: what next, prog rock? If you like pretty, PABH are not for you, but if sometimes you need to clear your mind and embrace oblivion, well this can only help. Better still, go and see them live; PABH are a hard-working band and will no doubt be playing on your doorstep soon. This makes me smile and that's no bad thing.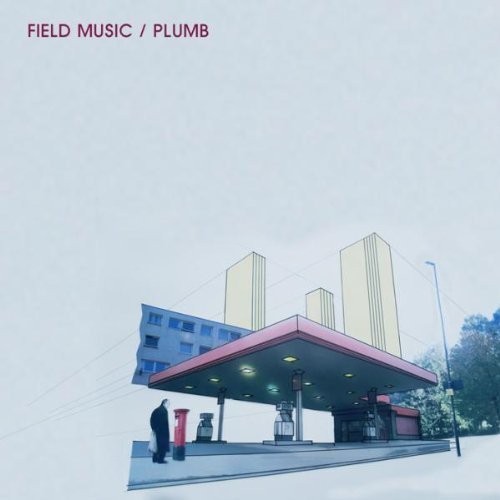 Field Music - Plumb
Memphis Industries
Released: 13th February 2012
I always thought the spirit of Roy Wood hung heavily over David and Peter Brewis, the brothers at the heart of Field Music. Though the hirsute composer wrote three-minute pop songs of untouchable quality throughout the sixties and early seventies, when it came to making albums he believed it was payback time and felt free to record exactly what he wanted. In consequence the Move and later Wizzard albums bore little resemblance to the sublime singles that had made the bands' names: they were bizarre concotions of sound, a cobbling together of random musical interludes with a crazy variety of instruments thrown into the mix for good measure. Today, this unfettered approach is very much echoed by Sunderland's Field Music who for seven years now have trod a lonely furrow, producing four intriguing, idiosyncratic albums while refusing to bow to commercial or media pressures. Plumb is the band's first offering since 2010's double Field Music (Measure), which remarkably stole into the lower reaches of the charts, and once again it is a record that owes little to modern trends or tastes, a melding of ideas and musical styles that are painstakingly pieced into one remarkable whole. Disappointingly for some, the band do not head further down the path they first trod with (Measure) which was certainly far heavier than anything they had done before; Plumb is lighter in tone than its predecessor, though by no means less complex. Beginning orchestrally as it embarks on its intricate journey, we are confronted with piano, strings, brass, bubble noises, and a capella as well as the more conventional guitars. There are hints of everything from the Move to Queen, with 'Who'll Pay The Bills?' and others sounding remarkably like a post-punk Sparks. When all is said and done, despite the meandering, this is a pop album with a refined ear for melody and an attention for detail that goes beyond all common decency. It demands serious listening, a trait that will carry it away from the casual listener, but such wilful determination to walk your own path is something that can only be applauded loudly. Involved, and when the band proclaim that "eloquence is overrated" in '(I Keep Thinking About) A New Thing', you know they are lying.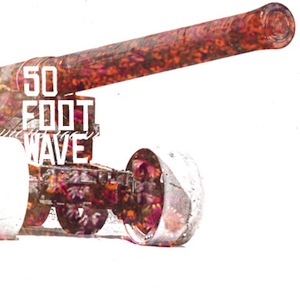 50 Foot Wave - With Love From The Men's Room
Same
Released: 13th February 2012
50 Foot Wave is the 'other' band of Throwing Muses frontwoman Kristin Hersh, which in fact consists of two-thirds of Throwing Muses, Bernard Georges continuing with his bass duties while Rob Ahlers takes over from drummer Dave Narcizo. Rawer and more abrasive than recent Muses efforts, 50 Foot Wave produce an explosion of sound, familiar through Hersh's unmistakeable vocals, but somehow sounding clean and bracing, like gulping in the mountain air. Not that it's simple stuff; the usual time signature changes abound, the drums rattle like machine guns, songs collide into themselves, and Hersh hurls out her lyrics in a beautifully attractive pharyngitic growl. It's a glorious, unencumbered noise that somehow hangs together and leaves you desperate for more. Five tracks in under fourteen minutes, five rushes of adrenaline with 'Gray' offering the biggest hit, a monster of a song: fast and messy with some splendid guitar screeching and a lovely right-left stereo conclusion. Simply uplifting. With these recordings entirely funded through subscriptions from her fans, Hersh encourages all listeners to share the music by burning free copies for friends, adding, "What matters most to us is that people hear, connect with, and pass on this band's music." Make sure you do hear this; it's important stuff and if you have never caught this band, there's a hole in your life. The EP is now on general release, so why not buy a copy from
www.kristinhersh.com
and help 50 Foot Wave go on and on?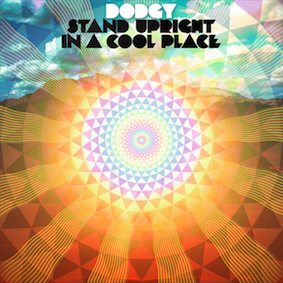 Dodgy - Stand Upright In A Cool Place
Strikeback
Released: 20th February 2012
If you expected any band from the Britpop era to reform with a spring in their step, it would be Dodgy. Although maybe considered one of the lesser lights of that era, they enjoyed considerable success with their 1996 album Free Peace Sweet storming to No.7 in the charts and five consecutive top twenty singles between 1995 and 1997 underlined their enduring popularity. Indeed, the sublime 'Good Enough', a No.4 hit in August 1996, is one of those tracks now synonymous with that time, a heady, uplifting four minutes (dead) that must surely stand alongside 'Wake Up Boo!' and 'Live Forever' as potent symbols of the age. It was arguably at their height that the band's bassist and vocalist Nigel Clark quit to work on solo projects, meaning Dodgy's final album, 2001's Real Estate, was recorded by an unfamiliar five-piece, with three new members having been drafted in to swell the ranks. With the new recordings making no impact at all in the new century, Dodgy finally split. The band's reformation has been an on and off affair now for a number of years; since 2007 the original three-piece have been playing the odd live show, but this is the first time any recordings have been made for eleven years, stretching to sixteen years for the original line-up. And this is one hell of a surprise. For Dodgy have not re-emerged as their sprightly old selves, but have come up with an album with a surprisingly contemporary feel, mirroring the current trend for country-tinged melancholia, or what alarmingly has become accepted to be 'pysch-folk'. Either way it is a trend that draws no sympathy here though the band feel comfortable enough in their new, gentler surroundings. The word maturity always springs to mind with such releases, but surely maturity should bring a greater depth of flavour and not simply reflect on being too old to make a racket? OK, these are different days and hats off to them for not simply attempting to resurrect ghosts of the past. There are strong melodic overtones here; the songs are well-constructed, wistful and of their time and place (this was recorded in the Malvern Hills and some songs echo legends of that area). There is some stunning guitar work and it is all nicely done. But, no.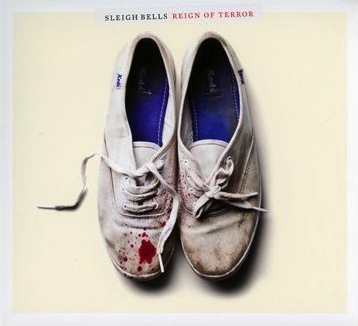 Sleigh Bells - Reign Of Terror
Columbia
Released: 20th February 2012
It may be creeping cynicism allied to age, but half the time I listen to a new record I find myself sitting with a smile on my face rather than hurling myself around the room lost in its glory. The second album from Brooklyn duo Sleigh Bells, following on from 2010's Treats, has me torn between my first instinct of casting it aside as a comic book irrelevance or beating back my doubts to consider whether this really is the future of rock n roll. It's just that it opens with a crashing guitar playing out to mass applause which evokes memories of Chaotic Dischord's Live In New York, and throughout the ghost of Sigue Sigue Sputnik nags at your mind. Is this one idea taken too far in a garish display of style over substance? And was it recorded half a mile down the road to nowhere? In truth Reign of Terror should have been released in a brightly coloured box with free bubble gum rather than housed in a sleeve featuring blood spattered plimsolls; it's just not as tough as it seems to think it is despite every track being aimed as a punch: huge, mental backbeats booming over heavy guitars and whizzing keyboards with the perfect C86 voice of Alexis Krauss dreamily cutting through the mayhem as if a nuclear war wouldn't knock a hair out of place. But there's a but. When this album does work, it works very nicely and you begin to ponder whether Sleigh Bells are, in fact, a new Curve, meshing together disparate musical styles in a gorgeously dark blend and looking fucking great at the same time. 'End Of The Line' is simply lovely and one of a handful of tracks here that offer vague echoes of the Cocteau Twins and sound like the rest of the album grown up and out of school. The multi-tracked vocals work nicely, especially when countered by backing harmonies that shouldn't really be as good as they are, and you get the impression there is much more on offer than you first thought. 'Road To Hell' is another high, the vocals rebounding off each other to a galley slave beat and an incessant, chugging guitar, while 'You Lost Me' glides and slides along until it is given a splendid guitar enema at the end. This is a band at a crossroads, with one way leading to mocking oblivion and the other offering the opportunity to explore new horizons of beauty, power and grace. We shall see.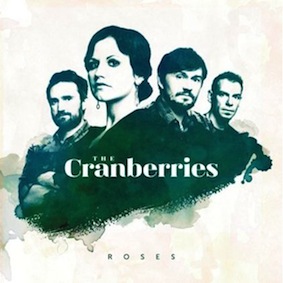 The Cranberries - Roses
Cooking Vinyl
Released: 27th February 2012
We always had a soft spot for The Cranberries. Their debut single, 'Uncertain', released on the tiny Xeric label, was a thing of fragile beauty and hinted there may be a jewel in the making, new purveyors of beauty and light who could steal a place in every indie kid's innermost parts. But, so annoyed were the band that they might be thought of as anything less than hardened warriors, they set out to prove they were, in fact, tougher than old boots, the sulk lasting for years on end, which was simply marvellous. The result was a couple of very decent, Stephen Street produced albums, 1993's Everybody Else Is Doing It, So Why Can't We? and 1994's No Need To Argue, both mainstream enough to get them noticed across the globe, but still maintaining an alternative edge which meant they couldn't be ignored. Their best weapon was Dolores O'Riordan's remarkable voice, with her multi-layered vocals used to great effect on the debut album, while a sparser approach to the second saw the music adopt heavier, more distorted tones. Sadly, the quality then began to tail off, the huge success of the band leading them to stadium shows and inevitable commercial pressures which smoothed away their innate, indie awkwardness. 1996's To The Faithful Departed was hit and miss, while 1999's Bury The Hatchet, made after the band's first period of hibernation, wasn't great. The musical environment was changing and The Cranberries were struggling to make any impact by the time of their final release, 2001's poor Wake Up And Smell The Coffee. After a prolonged period apart, then, Roses marks the band's first album in eleven years and, in all honesty, it's a disappointment. It's a bland thing, lacking indie sensibility or any cutting edge, so smooth round the edges it couldn't touch you inside if you swallowed it whole. From the never ending plod of 'Conduct', to the nursery rhyme approach to 'Losing My Mind' and the gruesome string-laden 'Waiting In Walthamstow', this is uninspiring stuff. O'Riordan is strangely subdued and when she does start to let fly, as in 'Raining In My Heart' she is annoyingly reined in by the overly restrictive production. No fragile beauty here, just insipidness. And when the singer asks, "Where is your fire and soul?' you have to throw the question right back at her. This is all wrong.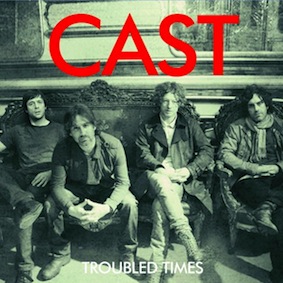 Cast - Troubled Times
Cast Recordings
Released: 5th March 2012
It's easy to underestimate just how popular Cast were in the day. Riding to prominence on the back of the Britpop phenomenon when guitar bands suddenly found themselves back in vogue, their debut album, the John Leckie-produced All Change, charged to number seven in the charts in October 1995 and became the fastest selling debut album ever on the Polydor label, outstripping such luminaries as Jimi Hendrix and The Jam. Two more top ten albums followed, along with seven top ten singles until the wheels finally fell off just after the turn of the century. The allure of guitar rock became lost on a new generation of record buyers and Cast's attempts to change with the times saw their 2001 album Beetroot, which abandoned their traditional sound in favour of drum loops and horns, fail to make much of an impact, peaking at No.78, and within a month the band were no more. Main man John Power went on to hitch up again with his former band The La's and released some solo albums until it was decided to get Cast back together in the Summer of 2010 when they toured the UK to mark the fifteenth anniversary of their debut album. Keen to work on new music as well, Troubled Times was released as a download in November 2011 to subscribers and now sees light of day on general release. Of course the record of necessity gives its audience what they want. The first track 'Bow Down' opens like a mid-sixties Who number and this sets the tone for all that follows. It's not quite the Cast of old, however. A lot of the exuberance of the early records is lost; the confidence of youth which was such a remarkable feature of the Britpop era, is here substituted for a more knowing resignation; Power's voice is throatier, and the music is more heavily acoustic. As the title of the album suggests, this all adds to a serious, thoughtful sound which at times works well and at other times comes across as a little leaden. 'See That Girl' is the undoubted highlight, a La's-esque jangle with simple, effective harmonies, while the ever so slightly psychedelic 'Time Bomb' and probing 'Hold On Tight' are also well worth the effort. However, it is hard to escape an overall feeling of glumness and it is clear Troubled Times is not going ride waves of public euphoria, carrying the band's name back into the limelight. Certainly we live in a downbeat era, but have Cast judged this right? What better time would there have been to inject a bit of sparkle into the world?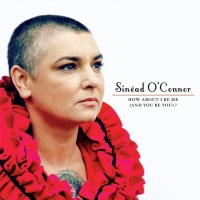 Sinéad O'Connor - How About I Be Me (And You Be You)?
One Little Indian
Released: 5th March 2012
If it really is a contemporary sound you are looking for, then don't look here. Sinéad O'Connor's ninth studio album sounds every bit as though it was recorded in the same year as her smash album, I Do Not Want What I Haven't Got (1990), maintaining that clean-edged, rock sound that so complements her utterly fantastic voice. With old mucker John Reynolds at the helm, it is no surprise this is very well made; most of the surprises are contained within, where the singer's first outing since 2007's Theology sounds almost sprightly at times, while in other moments harks back to her earliest years as a recording artist. There is no doubt Sinéad's debut album, 1987's The Lion And The Cobra, would sit easily in the list of the best hundred records ever made. Rarely has there been such a balancing of joy and pain, love and anger, regret and hope. Her voice mesmerises as fragile emotions are stretched to breaking point, yet leaves the doubts behind to surge with passion and power. Even better was the mystery of it all, the album coming out of nowhere to shake our worlds with its uncompromising and incomprehensible beauty. There are hints of it here. 'Take Off Your Shoes', a comment on recent Catholic sex scandals, has all of the old ferocity and the hairs at the back of your neck rise as that voice wreaks havoc once again. At the other end of the scale 'Back Where You Belong' is as moving a number as Sinéad has ever recorded, a slow and thoughtful serenading of the departed, while 'Old Lady' is a terrific, endearing love song. What How About I Be Me? doesn't leave us with are hidden treasures, the glorious moments in music when a half concealed word or phrase, a guitar break, or even a note, touches your soul and sets off a trigger inside of you, giving you a connection that makes it your very own. For these songs are direct and confront you head on, and while they are certainly very good, a little more poetry, a little more obfuscation and a little more ebb and flow would only help. However, it's the first of Sinéad's recordings to really hit home since 1997's Gospel Oak and it's a great thing she is back. Hopefully it won't be five years before we hear from her again and hopefully she will realise that an ambush can be every bit as effective as a frontal assault.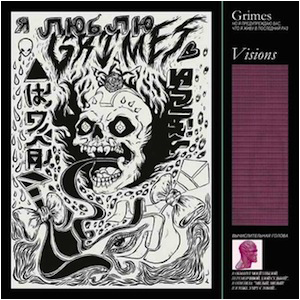 Grimes - Visions
4AD
Released: 12th March 2012
Though not the beacon of light it was back in the day, 4AD still throws out some interesting releases, and none more so this year than Visions, Claire Boucher's third outing as Grimes and the first from the Canadian singer to be carried by the label. If ever there were ghosts of princes in towers, this must be a prime candidate, for Boucher's voice is perfect for a label that once paraded some of the most fascinating and inspiring female vocalists of the age. And though these songs are played out to electronic beats, embracing poppy, dubby and housey backdrops, the comparisons can never entirely disappear, for Boucher's multi-layered vocals resonate and touch you in a way that transcends the cold incongruity of their backing. They create a humanity and a texture the music alone could never provide. Not that the keyboards are not sometimes used to good effect. They often dazzle, and in 'Circumambient' go to war with each other, mirroring Boucher's own vocal crusade; a track mixed beyond comprehension but still emerging curiously sentient and breathing. What Boucher could have done with the warmth of an understanding guitarist and drummer makes you shudder to think, but even without this, some of these songs are breathtaking. 'Colour Of Moonlight (Antiochus)' raises spectres of the wonderful Alison Shaw; its ludicrous backbeat unheard and unimportant as the gorgeous vocals and minimalistic keyboards carry you away in otherworldly splendour. It's intoxicating stuff and 'Nightmusic' again triumphs over its backing to form something delicate, rare and precious. But there are times even Boucher's voice is defeated. The otherwise fabulous 'Eight', so reminiscent of Danielle Dax, is completely obliterated by a dreadful, looped belch of an effect. It's shocking really. Music of this calibre is hard to find these days and you cannot help but wonder why Boucher feels the need to poison it so. There are beautiful, dark songs here and simply lovely vocals, yet throughout they fight against the godawful backbeats and it's such a horrible, miserable shame. Don't get me wrong, they generally win the fight, but we could have been talking earth-shattering instead of just pretty damn promising. We don't want to empty our heads and dance, we want to fill our souls and be transported. Get a band and remix the bloody thing.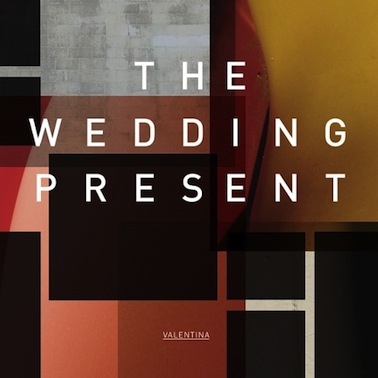 The Wedding Present - Valentina
Scopitones
Released: 19th March 2012
As the new punk bands looked to sweep away the dross that had inhabited the charts for too long in 1977, RCA came up with brilliant slogan to help launch the Heroes album – 'There's old wave, there's new wave and there's David Bowie', the implication being that Bowie transcended any such categorisation and stood alone, untouched by mere mortal trends. You get the same feeling when confronted by The Wedding Present. Not that the indie veterans are particularly innovative and beyond any kind of pigeon-holing, it's just that whatever the year, whatever the latest trend in music, and whatever the weather, The Wedding Present sound like The Wedding Present and nobody else ever has. This, of course, is no bad thing. Storming, jangling guitars, a rolling rhythm section, key changes, stop-start dynamics and David Gedge's wry commentaries on love and life, all add up to something warm and familiar, and yet encouragingly bracing. And though Valentina is the band's first outing since 2008's El Rey, it is as though they have never been away. It's all the more important this band survives, untarnished, in this day and age when so much else is lacking: enthusiasm, drive, intelligence, humour, and the need for a barrage of guitars to blow the gloom away. There's little touches that simply lift the soul, whether a sudden burst of feedback, a lunatic bass riff or a teasing guitar break; it's all pleasingly human, quirky yet grounded in reality. 'End Credits' is terrific, all the best of the band bundled together in one tumbling package and Gedge sounding so English you could be overhearing a conversation from the other side of the garden fence. 'Back A Bit...Stop' is also delightful and the closer 'Mystery Date' is a bit of a surprise, encompassing every notch on the Beaufort scale. Ignored by the NME and casually dismissed by the glossy monthlies, it seems there is no room today for this once-heralded band. However, as this is head and shoulders above most everything else we have heard this year, it is way too premature to write this band off. Retailing at under seven quid, it is well worth the investment. Some things are what they used to be.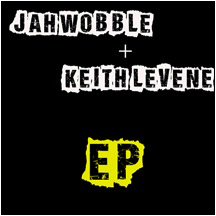 Jah Wobble & Keith Levene - EP
30 Hertz
Released: 27th March 2012
There is no doubt at all that Jah Wobble and Keith Levene, in hand with John Lydon, were responsible for some of the most brilliant and most important music that has ever been made. Sadly, Wobble's time with Public Image Limited lasted little further than their earth-shattering second album, Metal Box, and whilst Lydon has cobbled together a new version of the band to drag around the country, it is a crying shame he didn't fight tooth and nail to reunite the version of the band that really mattered; and all the more so as the bass legend and alternative guitar genius recently reunited to work on the excellent Psychic Life album with Julie Campbell, and now release the first fruits of their combined labour in the simply-titled, four-track EP (no fuss here). Originally available as a download and CD-R from 30 Hertz Records, the tracks now see light of day on a twelve-inch vinyl release, limited to 900 copies, and if you don't snap one up quickly you will surely live to regret it. With four tracks stretching over thirteen and half minutes, this immediately gets the pulse racing. 'Yin And Yang' unsurprisingly opens with a distorted drum burst before the huge, dominating bass takes over and Wobble spits out the vocals in top Artful Dodger style whilst in the background Levene stabs away with his guitar as if lobbing fire bombs over the crowd's head at police lines. It's terrific stuff, followed by the instrumental 'Strut' which is exactly that, Wobble's rumbling bass sauntering down the street as Levene, at his most subtle, begins by licking away at it gently, before building in confidence and attacking it with rasping cuts and eventually running off with its wallet. Third track 'Mississippi', which flows along nicely to a gentle Hammond organ sound, is split between Wobble's pleasant vocal in the first half and Levene's gloriously broken guitar solo at the end. And if that wasn't enough, the old PiL return with the appropriately named 'Back On The Block' with Levene's menacing, angular assault on Wobble's muscular bass line resurrecting familiar ghosts as rock music is once more deconstructed and built into new shapes before your ears. The only disappointment is that it is faded out much too soon, but, bloody hell, it's great to hear. The music scene is as tepid and uninspiring as ever it has been and perhaps this may inspire a few younger bands to take up the torch. Just imagine adding rock's greatest ever front man to this melting pot and you would still have the best band on the planet. Here's hoping this reunion is more than just a flash in the pan. Wobble and Levene are as vital as ever and the album would be a killer.