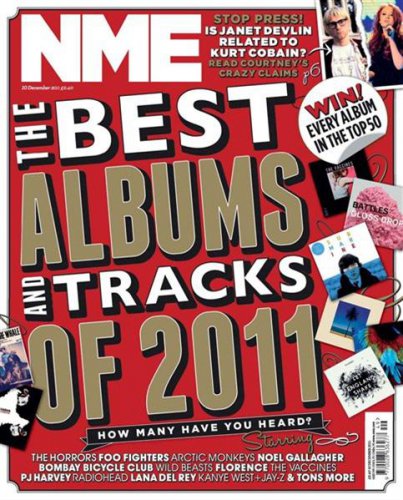 2011
Gone and soon forgotten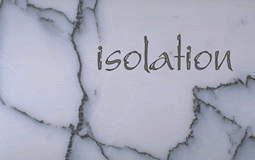 A list is only as strong as its weakest link*
2011. Another year over the hill and not before time. Comparisons can be invidious, but they are sometimes necessary, and it is certain that over the last twelve months we have endured one of the most disappointing years for music in living memory.
December is the month the music press relieves itself of work by sifting through the year's releases and cobbling together pieces of old reviews in lists of top albums, tracks, reissues, films, books and so on ad infinitum. Music papers love printing lists as it saves them from having to think, or come up with anything creative to write; they come second only to huge, page-filling photographs which negate the bother of even having to make a list. And the turn of the year is the glorious twelfth to them: lists of their own and voting for lists to be followed on quickly by lists from their readers. Feast on that, everything you need compartmentalised, filed away and no need for any of you to use your ears or your brains.
The only thing more depressing than end of year lists is the state of these lists and the state of minds of those composing them. Just take a look at December's issue of Uncut and you will see them reserving some of their best album reviews for Gilbert O'Sullivan, the Bee Gees and a soundtrack to a film on Morris Dancing. Hell's teeth, is this what we are reduced to? Were the cuts in vain and did my generation make so little impact on the world that we now have to lap up this worship of sonic somnolence as well as celebrate lists extolling fey Americana, second hand country whining and, heaven help us, folk-rock bands? Yes, there is a place for all this. America, preferably. Or in the capital's geek clubs, but no way in heaven should this ever be considered for a list of the best records released in any given year.
We've had poor times before, the turn of the century being particularly excruciating, but just look at what emerged then to save the day. It wasn't just their perfect timing, but the Libertines' unremitting intelligence, wit and uncanny ability to trap melody in chaos made them a class above. More than this, they were thrilling to watch: powerful, addictive and inspirational. Look down the various lists today and that is what is missing: excitement. Surely music should thrill your soul and get your pulse racing? Cerebral can be good – music should challenge – but it also needs to tear your insides out and leave you helpless, breathless and slightly soiled. I don't want to delight in an album's 'maturity' or revel in 'the spiralling intricacies of prog', 'conventionally pretty folk-rock' or 'literate country-rock'. I don't want to celebrate any musician's 'virtuosity'. It's OK being able to play, but surely it is what you play not how you play that counts? Competence is just that. Brilliance requires more.
Alternative music, does it even exist any more? For the past few years the Arctic Monkeys have been paraded as the pinnacle of that particular genre and this year their new album was described on its release as the best they had done. In times past this would have seen them romp to the prize at the end of the year, but, no. Mojo squeezes in Suck It And See at No.39, Uncut doesn't think it worthy of the top fifty and the NME rates it only as No.6. Of course, Uncut has long worshipped at the altar of middle of the road Americana and, despite its praise of this year's British releases, is probably beyond hope. One quality item to emerge from the States this year has been Throwing Muses' startling Anthology: challenging, intense and beautiful. Lovingly packaged, the release was almost an event more than a record, yet this was not enough to earn it a place even in their best reissue list, with the album falling behind releases from Mickey Newbury, Mark McGuire, Kate & Anna McGarrigle, the Louvin Brothers, and, worst of all, U2. Sadly, the NME doesn't fare much better and its top fifty, spread over some sixteen pages, sends praise ringing out for 'nostalgia', 'plundering the past', 'well matured comfort tunes', 'mature and band-driven' tunes and more 'dripping with nostalgia'. Mojo again follows the compulsory party-line celebrating releases from the very old Joe Henry, Glen Campbell, Duane Eddy, Nick Lowe and Paul Simon among its parade of dull mediocrity.
Truth be told, nobody will be playing most of these records in the years to come. Hopefully nobody will be playing them next year. New blood must surely sweep away this sorry state of affairs, and as the world's economy plunges into unparalleled chaos, the foundations may well have been laid. 2012 is crying out for innovation, passion, blood and glory. Don't accept second best.
Some of the year's stronger moments
Albums of the Year
Mojo
1. PJ Harvey - Let England Shake
2. The Horrors - Skying
3. Fleet Foxes - Helplessness Blues
4. Jonathan Wilson - Gentle Spirit
5. Kate Bush - 50 Words For Snow
6. White Denim - D
7. Josh T. Pearson - Last of the Country Gentlemen
8. Anna Calvi - Anna Calvi
9. Tom Waits - Bad As Me
10. Wild Beasts - Smother
11. Laura Marling - A Creature I Don't Know
12. Kurt Vile - Smoke Ring For My Halo
13. Cat's Eyes - Cat's Eyes
14. King Creosote - Diamond Mine
15. Paul Simon - So Beautiful Or So What
16. Bon Iver - Bon Iver
17. Wells & Moffatt - Everything's Getting Older
18. Thurston Moore - Demolished Thoughts
19. James Blake - James Blake
20. My Morning Jacket - Circuital
www.mojo4music.com
New Musical Express
1. PJ Harvey - Let England Shake
2. Metronomy - The English Riviera
3. The Horrors - Skying
4. Wild Beasts - Smother
5. Kurt Vile - Smoke Ring For My Halo
6. Arctic Monkeys - Suck It And See
7. St. Vincent - Strange Mercy
8. Katy B - One A Mission
9. Tune-Yards - Who Kill
10. Wu Lyf - Go Tell Fire To The Mountain
11. Anna Calvi - Anna Calvi
12. Scum - Again Into Eyes
13. Suuns - Zeroes QC
14. The Vaccines - What Did You Expect?
15. Wild Flag - Wild Flag
16. Bombay Bicycle Club - Different Kind Of Fix
17. Battles - Gloss Drop
18. Cat's Eyes - Cat's Eyes
19. Laura Marling - A Creature I Don't Know
20. Radiohead - The King Of Limbs
www.nme.com
Uncut
1. PJ Harvey - Let England Shake
2. Gillian Welch - The Harrow & The Harvest
3. Metronomy - The English Riviera
4. White Denim - D
5. Josh T. Pearson - Last Of The Country Gentlemen
6. The Horrors - Skying
7. Radiohead - The King Of Limbs
8. Wild Beasts - Smother
9. Bon Iver - Bon Iver
10. The War On Drugs - Slave Ambient
11. Laura Marling - A Creature I Don't Know
12. Fleet Foxes - Helplessness Blues
13. Tom Waits - Bad As Me
14. Kurt Vile - Smoke Ring For My Halo
15. Wilco - The Whole Love
16. Jonathan Wilson - The Gentle Spirit
17. Feist - Metals
18. Tinariwen - Tassili
19. Drive-By Truckers - Go-Go Boots
20. Ry Cooder - Pull Up Some Dust
www.uncut.co.uk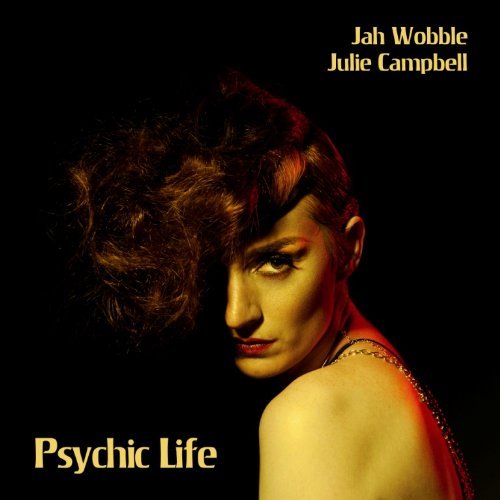 Jah Wobble & Julie Campbell - Psychic Life
Cherry Red
Mojo - nowhere, NME - nowhere, Uncut - nowhere
There was tangible excitement this year when rumours of a PiL reunion began to circulate and the disappointment when it was revealed this would consist only of John Lydon and bit-part players was intense. Of all reunions, this would have produced something of contemporary relevance as the band's major protaganists have all refused to compromise as they have ploughed their lonely furrows and any reuniting of Lydon, guitarist Keith Levene and bassist Jah Wobble could only have produced something of major significance. So, as the second class PiL took to the stage, Wobble recorded his latest offering with LoneLady vocalist Julie Campbell. The aim of the collaboration was to produce a work in the 'post-punk' style, embracing punk's helpless romanticism with the pared-down sound of its eighties inheritor, all infused with a contemporary twist. And this record pretty much succeeds in its goal. Importantly, Wobble drafts in Levene to add guitar to three of the tracks and his contribution shines, adding understated delicacy to 'Psychic Life' and a familiar angular attack to 'Phantasms Rise' which brings memories rushing back. Of course, the basswork never fails to thrill and Campbell's haughty vocal delivery immaculately frames a work that manages to be remote and embracing at the same time; the lyrics pleading for an escape from the suffocating restraints of both environment and the compartmentalising of technological society. "I'm not adapting to the machine," Campbell complains, "I can't reach a world that's at the back like a locked room." Throughout there is not a lot of hope offered, "The one thing I need to tell you: I am not free. And I can't seem to find a way out of the ice," is the cry, though the marvellous final track 'Isaura' gives a glimpse of redemption as it concludes, "To grasp and break what threads finely through me; through dead ends and circuitries of a nightmare: I'm breathing them like air. I can reach it –" And all this faced with a minimum of emotion and fuss, through post-punk deconstruction, chilly electronica, icy grooving and soulful dance. Nicely packaged by Cherry Red, this isn't perfect, but it's pretty bloody good, pretty bloody brave and musn't be overlooked.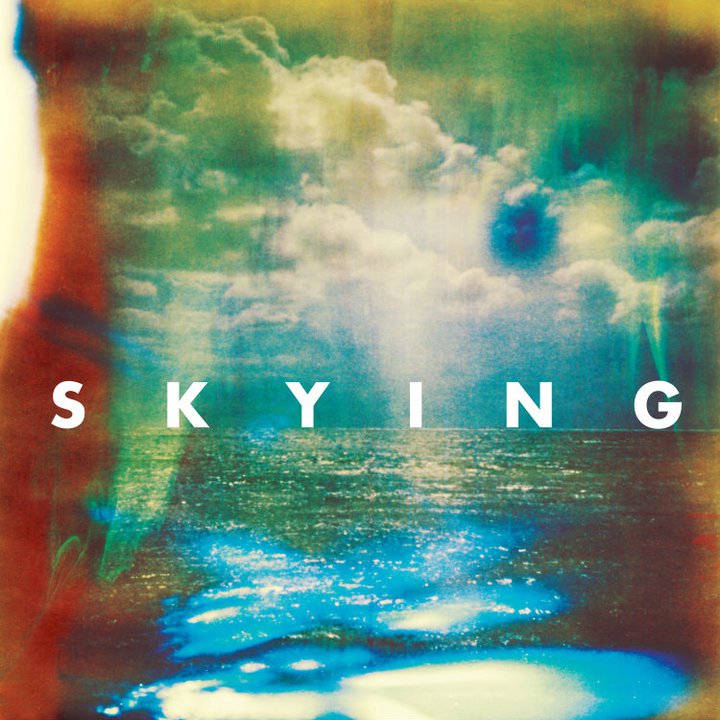 The Horrors - Skying
XL
Mojo - 2, NME - 3, Uncut - 6
The Horrors' third album seemed to hit home across the board and if any band looks to be taking up the baton of driving home something even faintly imaginative it appears to be Southend's finest, something you may not have believed just a few years ago. Skying appears to have emerged out of nowhere, the product of a band in its own space reaching out to the world and proclaiming 'here I stand'. Written, arranged and produced in-house, the album's cloud and seascape artwork (yes, we like the foiling) gives a hint at what what lies within: crashing waves of sound collapsing in on themselves or building into grandly towering peaks that engulf you with their overwhelming power. Sculptured sound, at times panoramic and blackly orchestral, but punishingly driven and purposeful. It's not easy to lay a finger on where this has come from. There are flavours of a myriad of shoegazing bands, some baggy beats and at times an echo of the Boo Radleys at their most experimental, but this is far more cocooned than all of that and the predominance of keyboards gives it a different edge. An album of ethereal anthems, or as bassist Rhys Webb explains to Mojo, "a physical idea of sound." Whatever the semantics, this is step forward from 2009's impressive Primary Colours. At different ends of the spectrum, 'Endless Blue' is glorious, soaring from its gentle, horn-soaked beginnings to way beyond the clouds, while 'Monica Gems' is punishing and writhes on layers of blank-eyed insanity. In between 'Changing The Rain' throws out pleasant hints of Medicine as it hobbles along attractively, the multi-faceted 'I Can See Through You' sparkles as it spins, and 'Dive In' finds clarity and cleanness in the depths as it washes away its own claustrophobia. Take your pick and you will emerge with a pearl of some price. Drowned melodies. Impressive. Hurt them and the fourth album could be untouchable.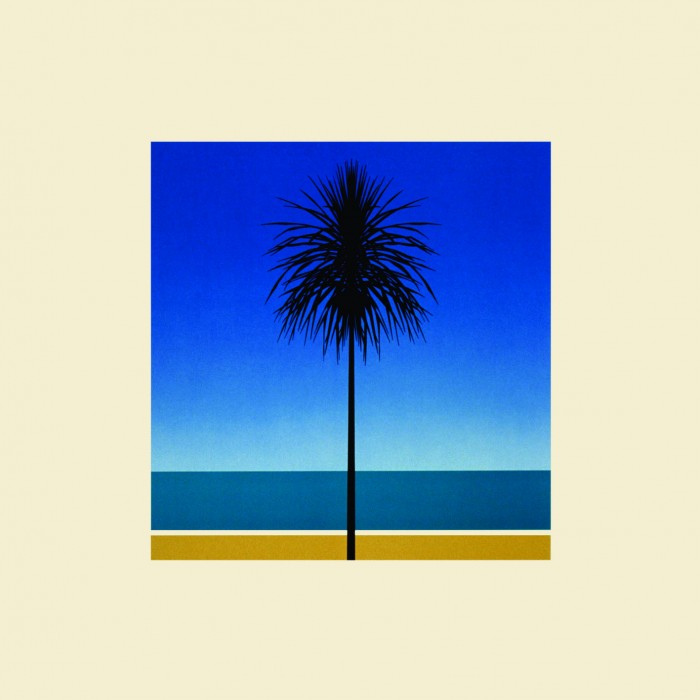 Metronomy - The English Riviera
Because
Mojo - nowhere, NME - 2, Uncut - 3
After two albums of pretty blank electronica, the third album from Joseph Mount's Metronomy drew a strong reaction from the music press, with many proclaiming the release to be the record of the year despite it being only April at the time. Not everyone was convinced, though the general consenus was that Mount had created something surprisingly fine. It certainly was a change of tack from his previous frantic efforts, the root cause of which appeared to be a return to his south Devon roots and a move away from the hooded bustle of urban anonymity. The English Riviera offers proper vocals, emotion and plenty of space in which to relax and take in the views. Languid bass lines are decorated with nice sprinklings of guitar as Metronomy offer a hazy and nostalgic view of life and love in a seaside town, "It feels so good in the bay ... and those endless beaches that go on and on, it's magical." Occasionally there is the sense of entrapment as Mount muses, "You'll never get anything better than this 'cause you're going round in circles and everyone knows you're in trouble," but in the nicely rumbling 'Trouble' he concludes, "They say your boyfriend lives in a bubble, but I'd let them in, I'd let them in." Come on in, the water's nice, everyone is welcome. The gently evocative 'We Broke Free' is probably the highlight, Mount's falsetto catching you by surprise, with 'The Bay' sounding the odd man out, a throwback to the earlier albums, sounding like a fat Kraftwerk and far too cold for a summer's day. This isn't an album that is going to change your life and it probably isn't one you will return to again and again, but driving down the coast on a Spring morning there won't be much to better it. Refreshing.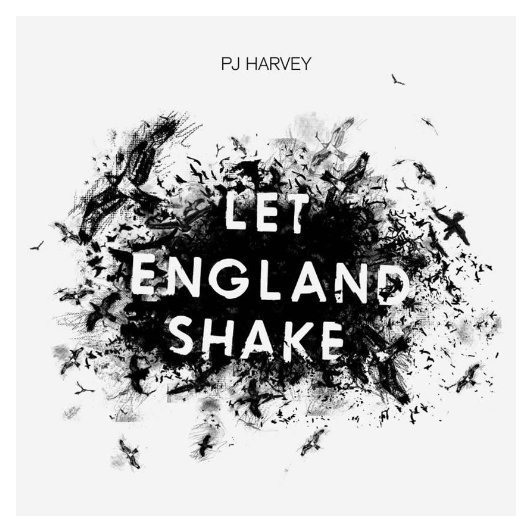 PJ Harvey - Let England Shake
Island
Mojo - 1, NME - 1, Uncut - 1
When does music transcend music? Polly Harvey's latest offering swept the boards in every list in every music paper and newspaper column in the land. Her take on the state of a nation under duress, caught up in international conflicts and fighting to hold together a coherent society, is nothing less than remarkable. Constructed by Harvey, her long time collaborator John Parish and former Birthday Party multi-instrumental genius Mick Harvey, this is such an intelligent work, music and message blended to perfection to form a disturbing yet uplifting dialogue with an ever-changing nation. You can taste the desolation brought on by conflicts little understood at home and alien to the images of England we all like to hold dear and it is all the more telling because it is obvious Polly cares and big time. On the remarkable 'England' she sees "a withered vine reaching from the country," but still clings to her "undaunted never-failing love for you England." Heart-wrenching stuff. Musically, this is as adventurous as it gets and the singing is remarkable at times, especially on 'On Battleship Hill' another track that has your heart in your mouth. Conflicts past and conflicts present merge into one, incomprehensible in futility and wastefulness. Bloody hell, it's good and should be compulsory listening for all schoolchildren as November approaches every year. Is it the best album of the year? More than likely; it's affecting stuff and can't fail to move you. But you have to approach it with the time and commitment to absorb its crafted complexity. It won't send you spinning like
Dry
and it won't get you singing like
Stories from the City, Stories from the Sea
, but it will get you thinking, and that's a rare thing these days.
*Donald Knuth, Stanford University